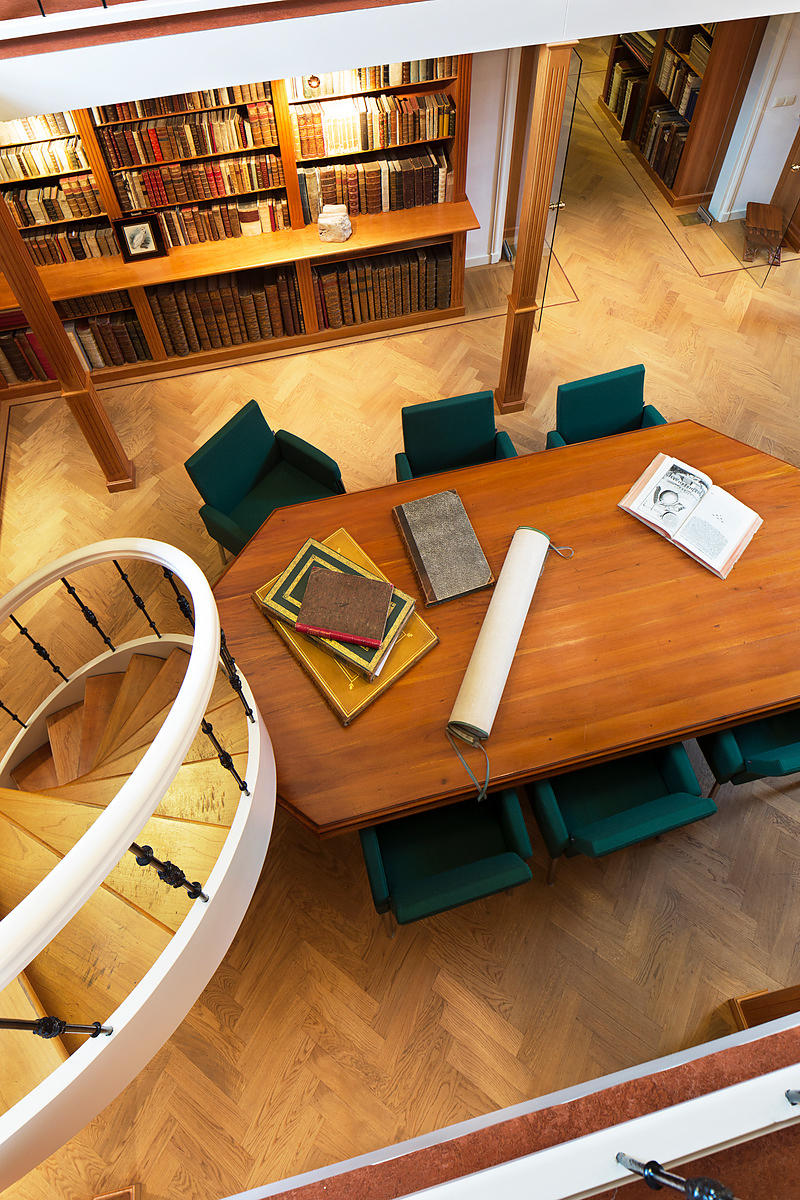 SPAENDONCK, Gerard van.
Grande Capucine. Tropaeolum majus L. [From: Fleurs dessinées d'après nature,… Recueil utile aux amateurs, aux jeunes artistes, aux élèves des écoles centrales et aux dessinateurs des manufactures].
[Paris, 1799-1801]. Oblong folio. Stipple engraving on unwatermarked wove paper (38 x 55.5 cm), printed in colour à la poupée and finished by hand, of a branch of the Tropaeolum majus showing three flowers and six buds in various stages. In passepartout.
€ 2,750
Magnificent illustration of a Tropaeolum majus, commonly known as the Indian cress and in French as Grande Capucine, printed in colour and delicately finished by hand. This ornamental flowering plant originates in the Andes from Bolivia north to Colombia. It is originally part of a series of flower prints by Gerard van Spaendonck, the only engraved work published during his lifetime, "entitled Fleurs dessinées d'après Nature, which contains twenty-four magnificent drawings, brilliantly interpreted in stipple by P.F. Le Grand and other engravers. These are probably the finest engravings of flowers ever made" (Blunt) and "they are among the most breath-taking series of plates in the [Hunt] library" (Hunt). The series was originally published in 6 parts with 4 plates and available printed in black, printed in colour, or (as in the present case) printed in colour and finished by hand.
Gerard van Spaendonck (1746-1822) was a proponent of the Dutch school of floral painting. After his arrival in Paris in 1770, he introduced new elements such as elaborate vases and rich fabrics to embellish his sophisticated compositions, and singlehandedly transformed the genre of flower painting in France, where he managed to unite the realism of the Dutch school with the suave elegance of the French school. In 1780 he became Professeur de Peinture de Fleurs at the Jardin des Plantes. Among his many pupils was Pierre Joseph Redouté.
Some waterdamage along the extremities, mostly covered by the passepartout, otherwise very good.
Van Boven & Segal, Gerard & Cornelis van Spaendonck, pp. 178-184, no. 10; for the series: Blunt, pp. 175-176; Dunthorne 1938; Hunt 673 note; Nissen, BBI 1879.
Related Subjects: