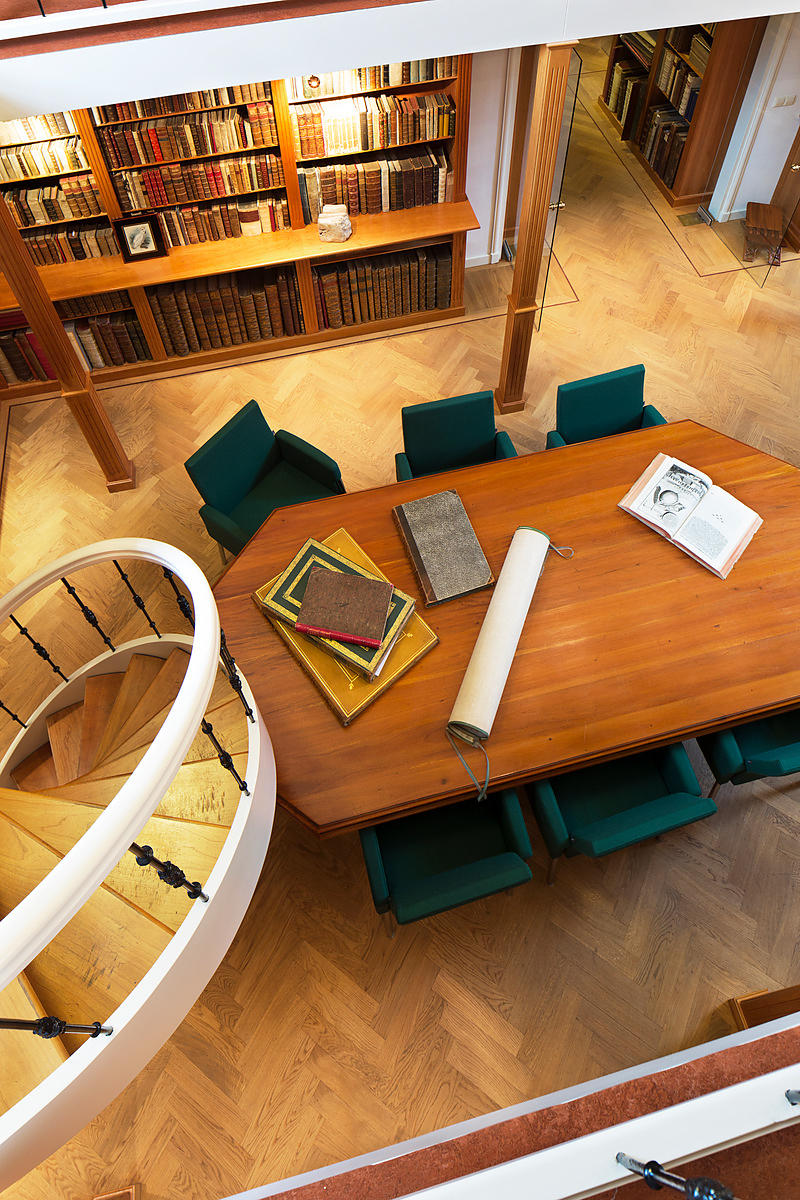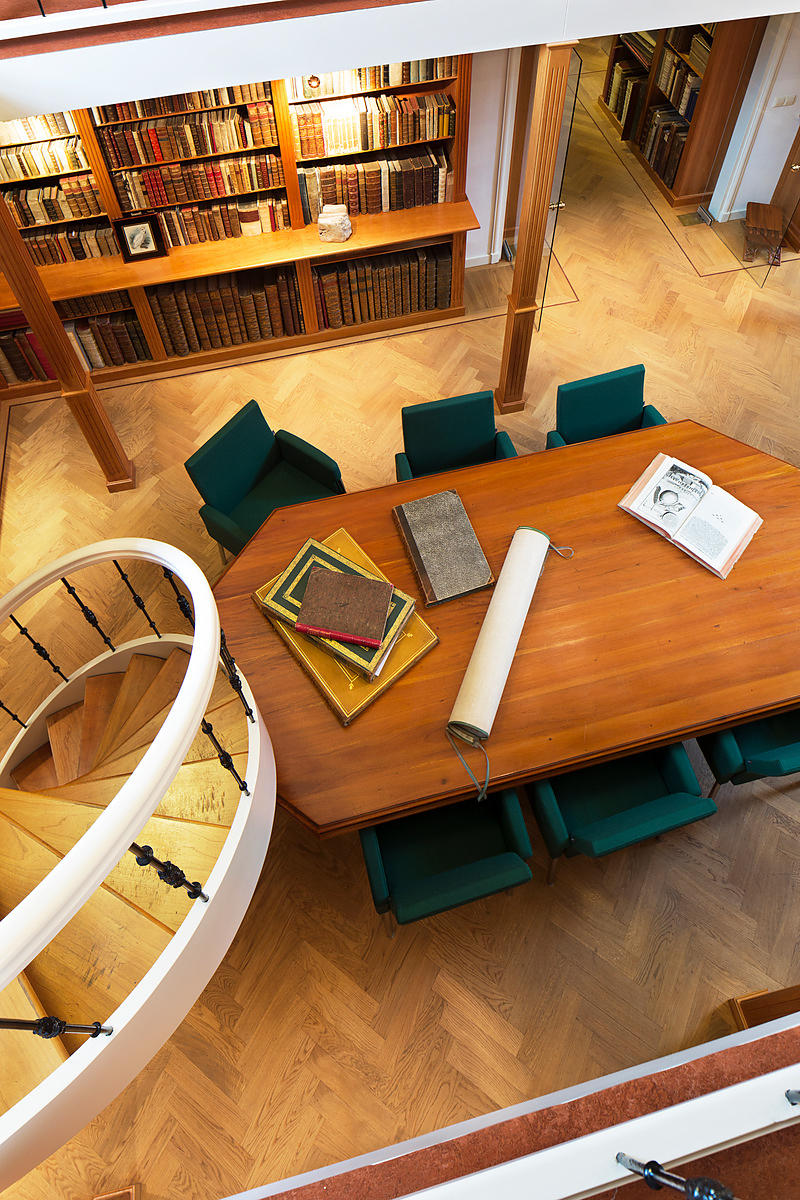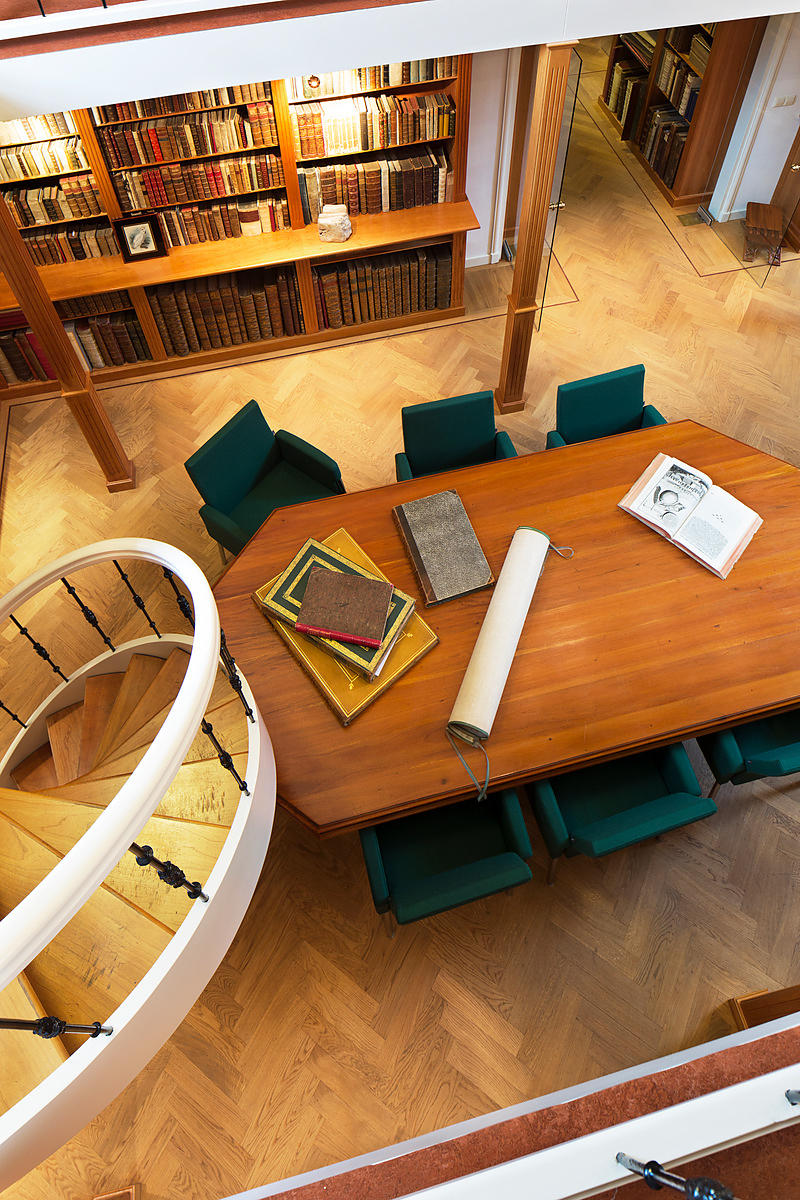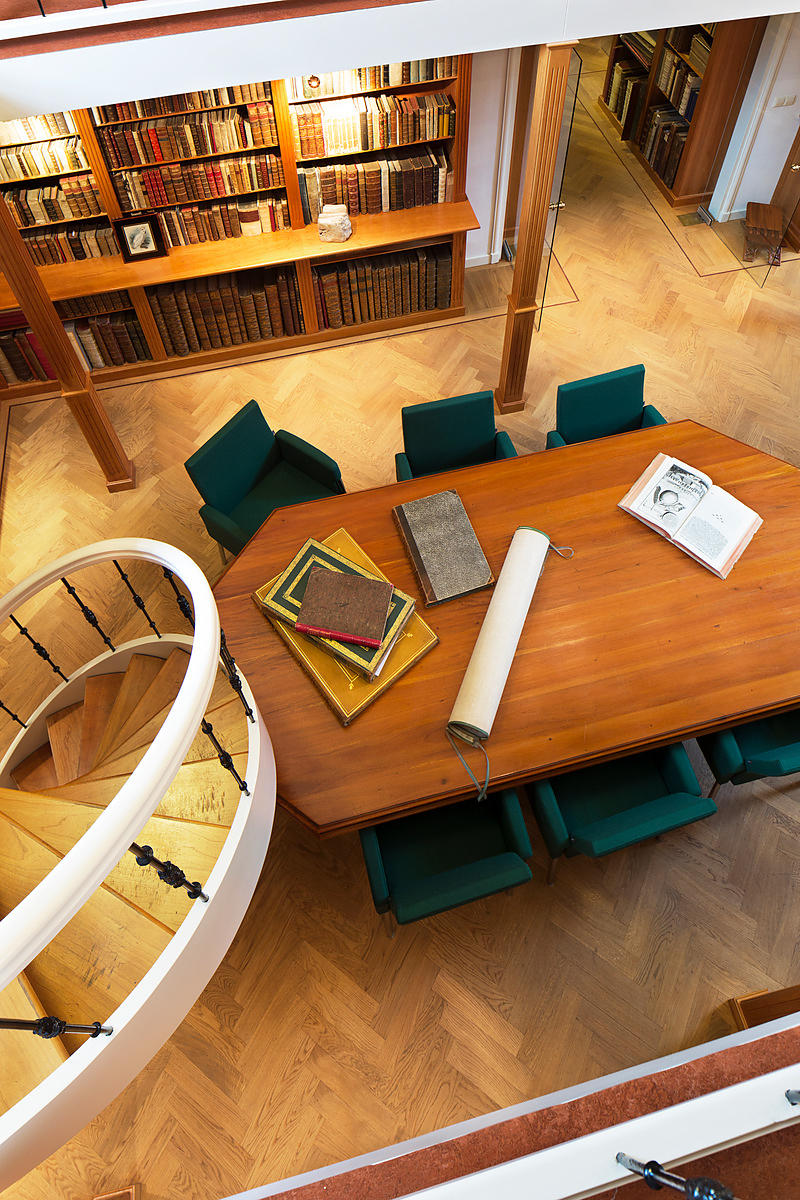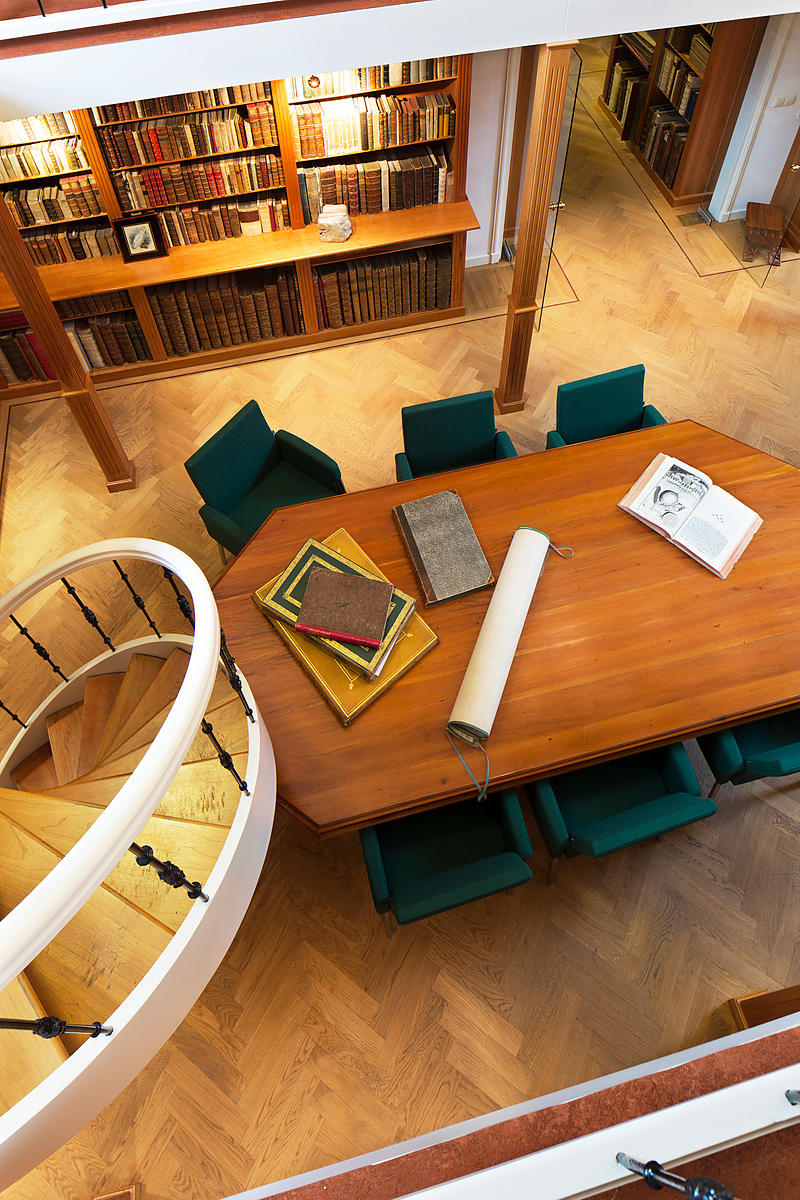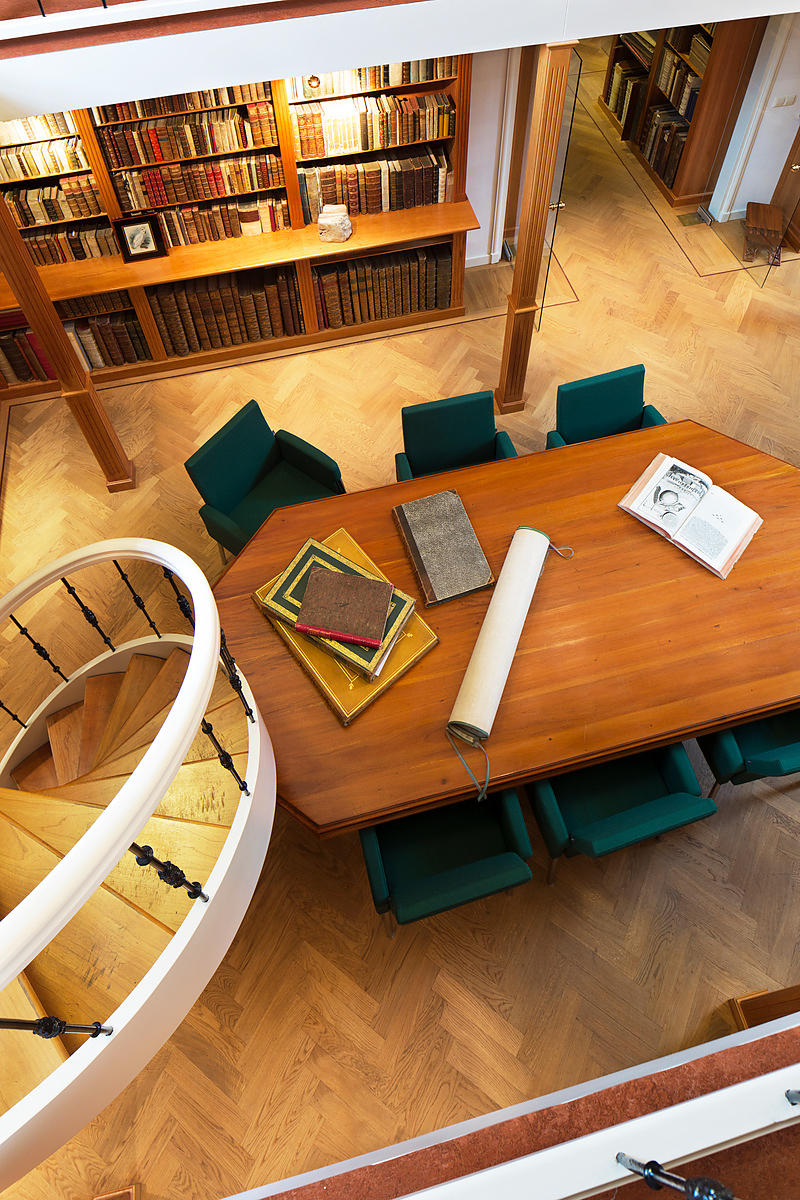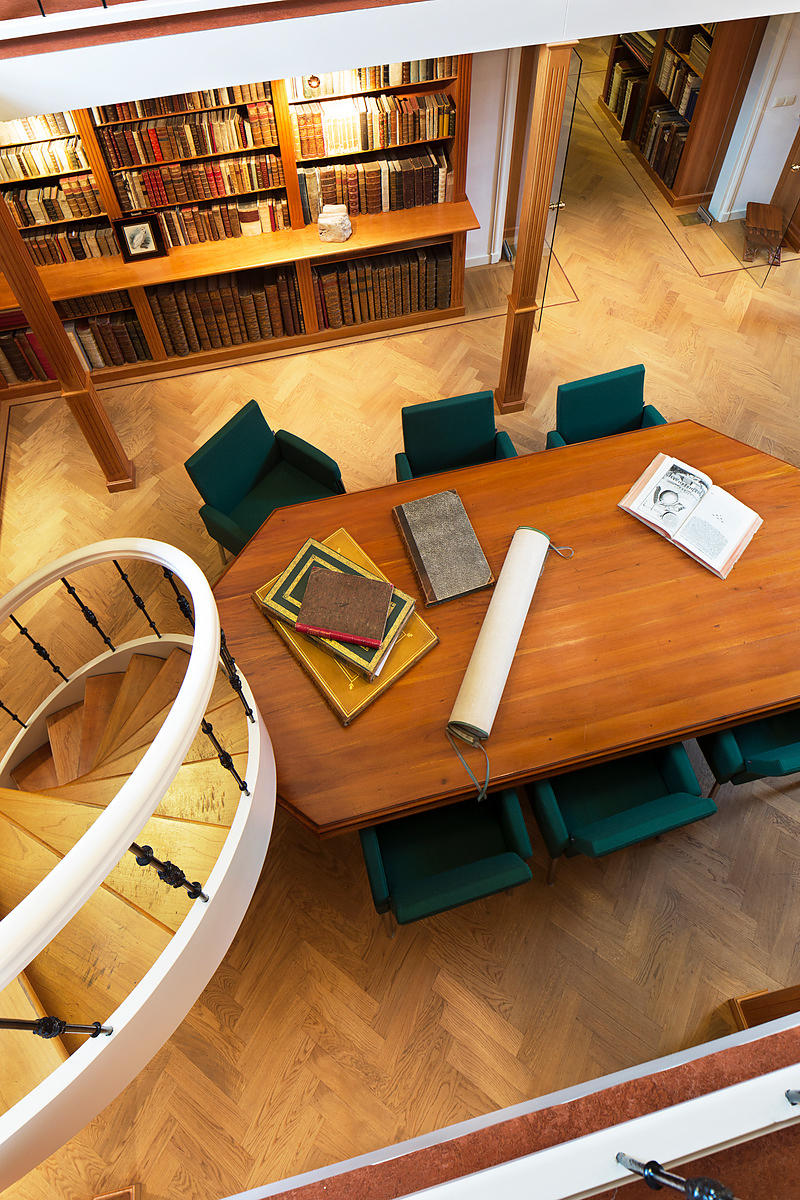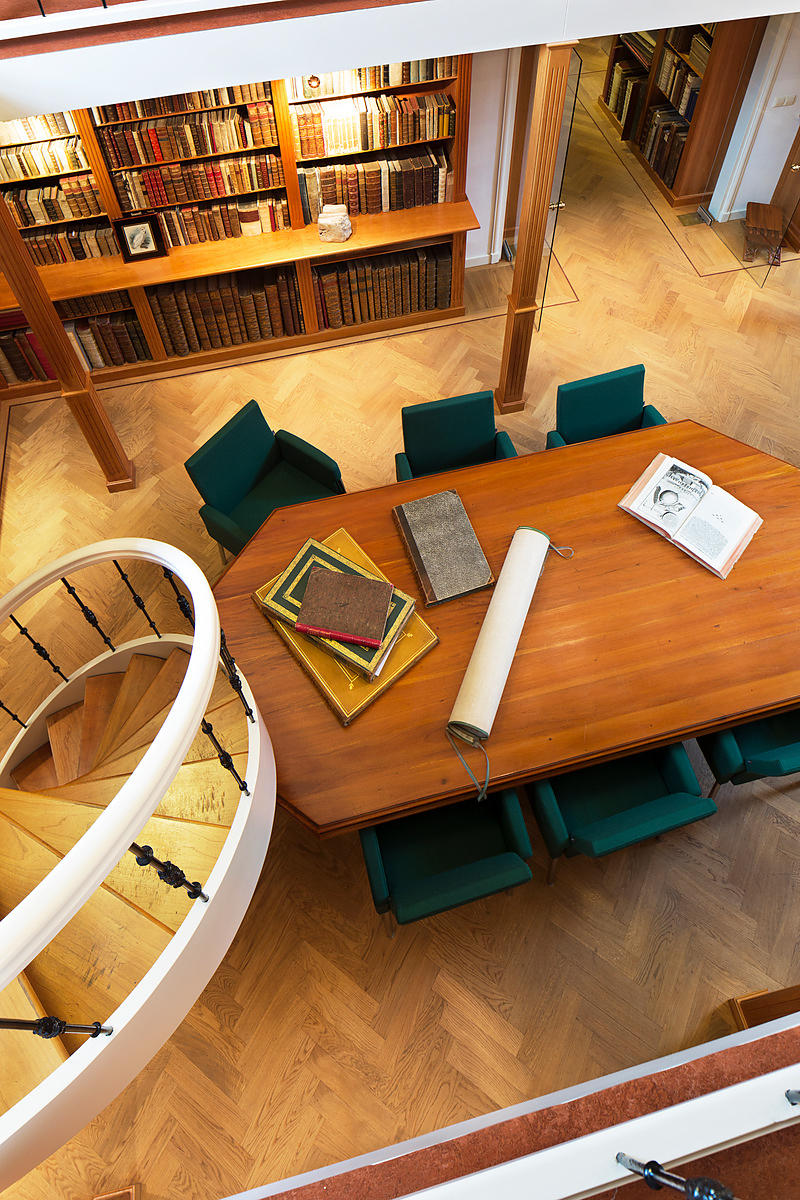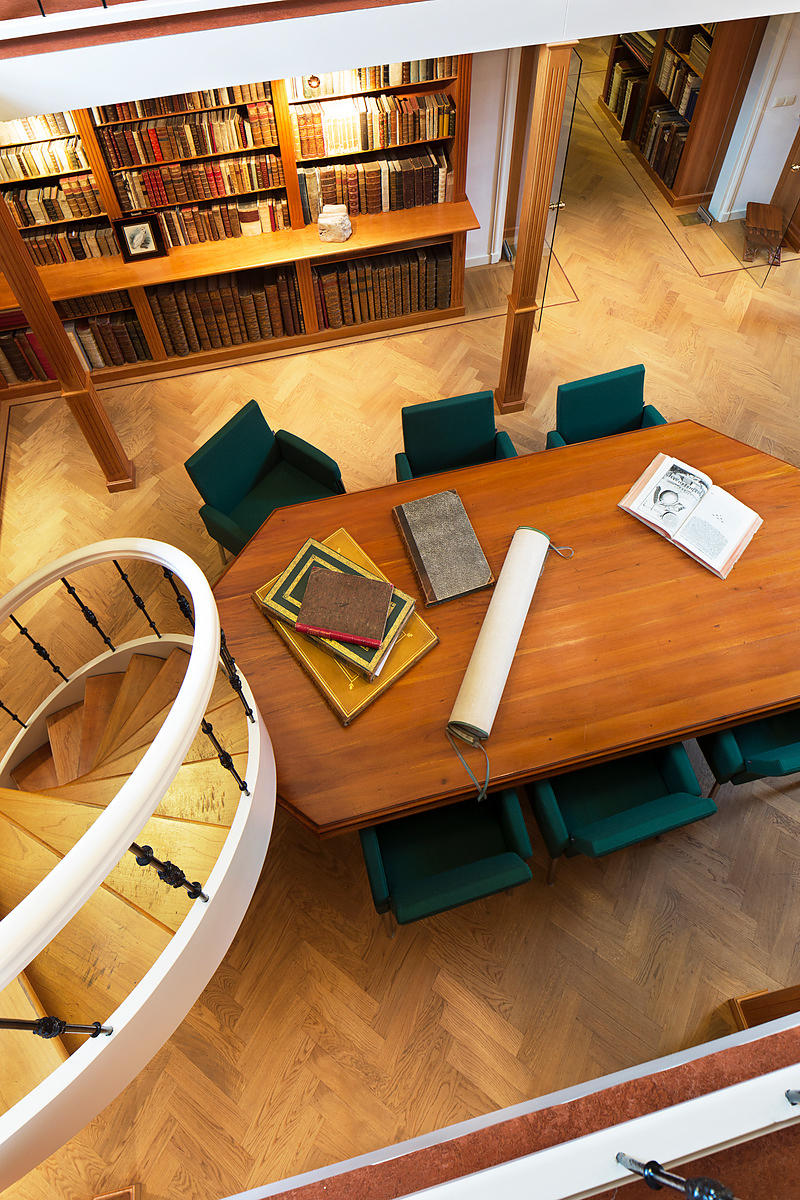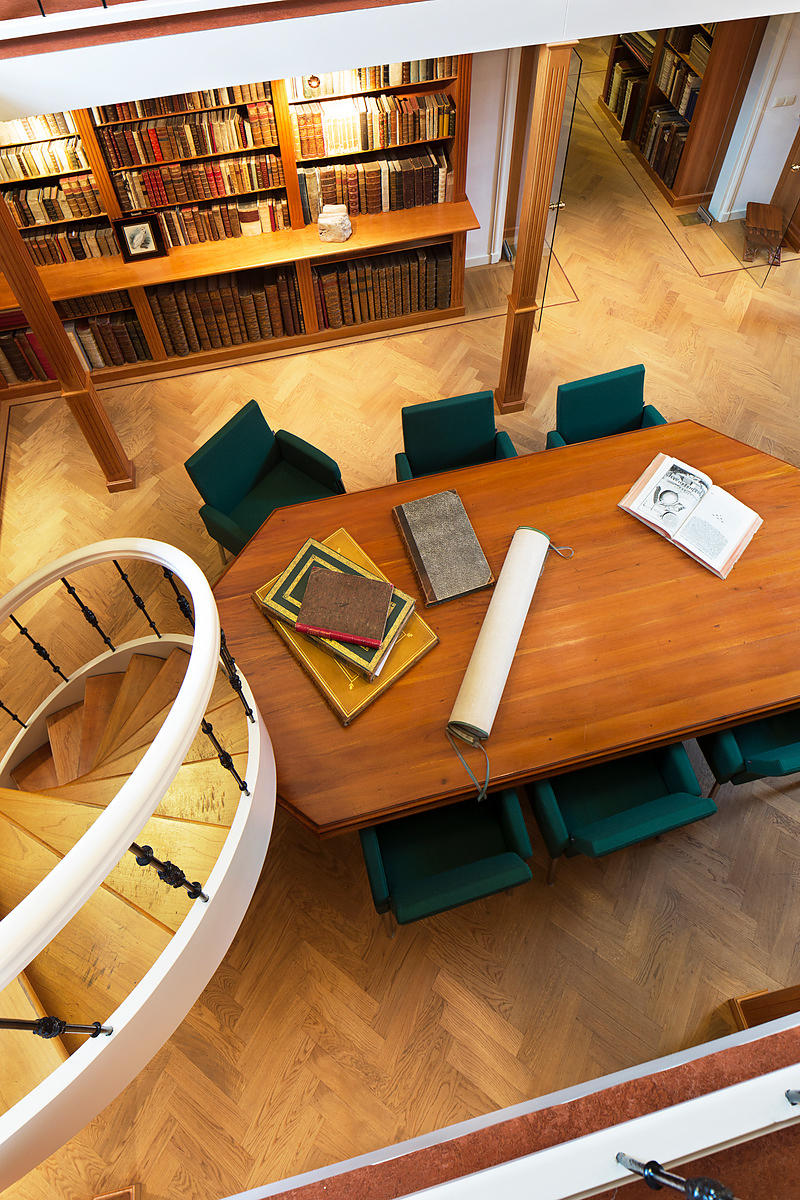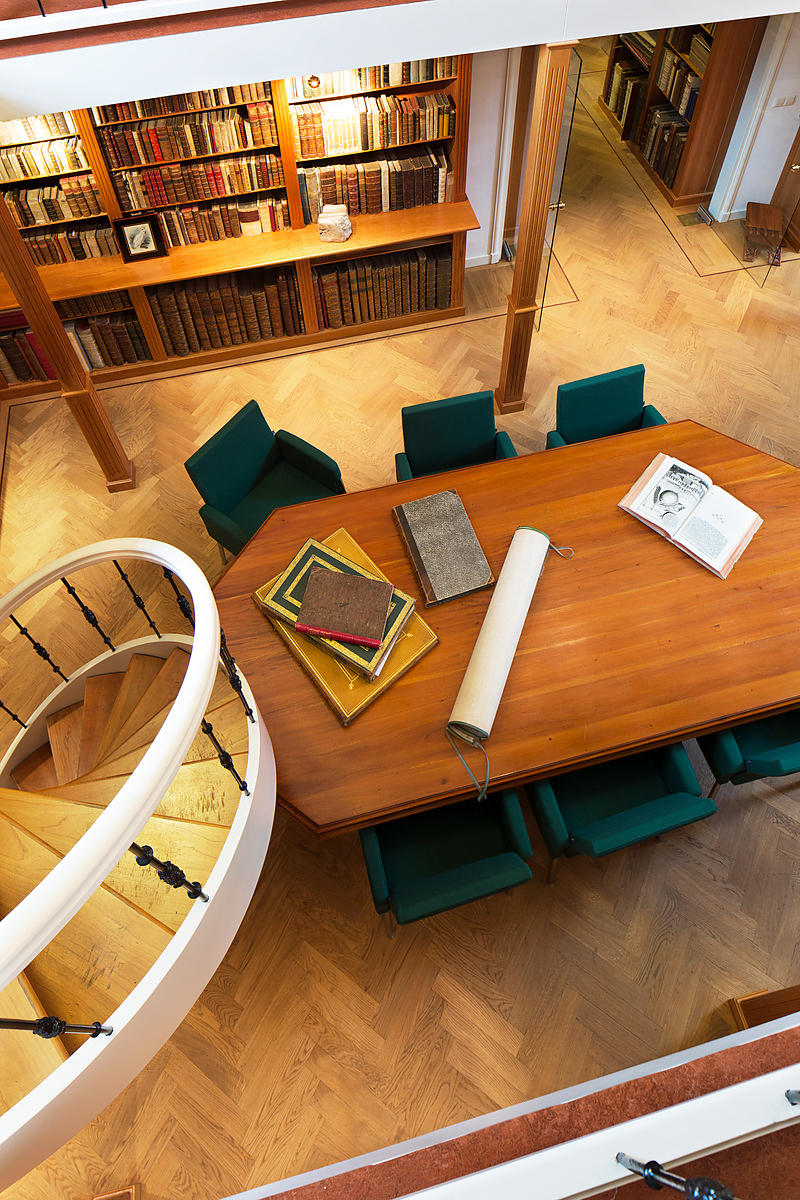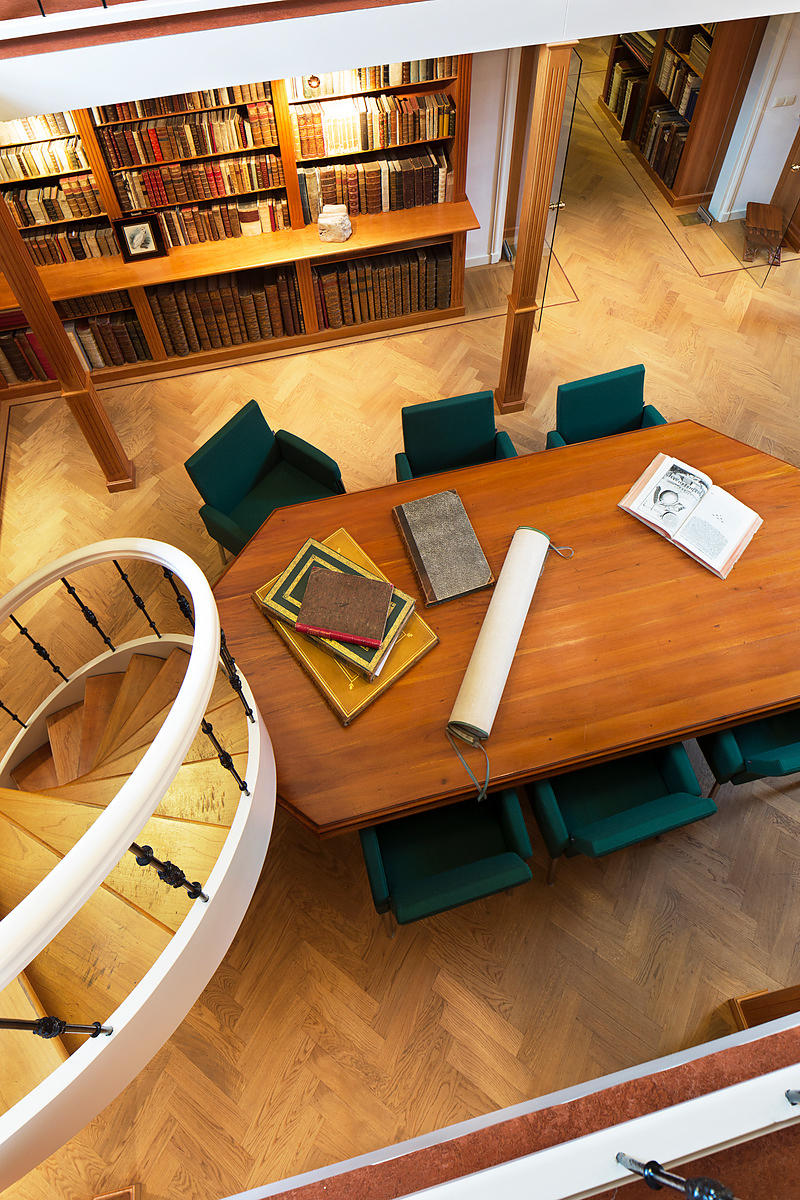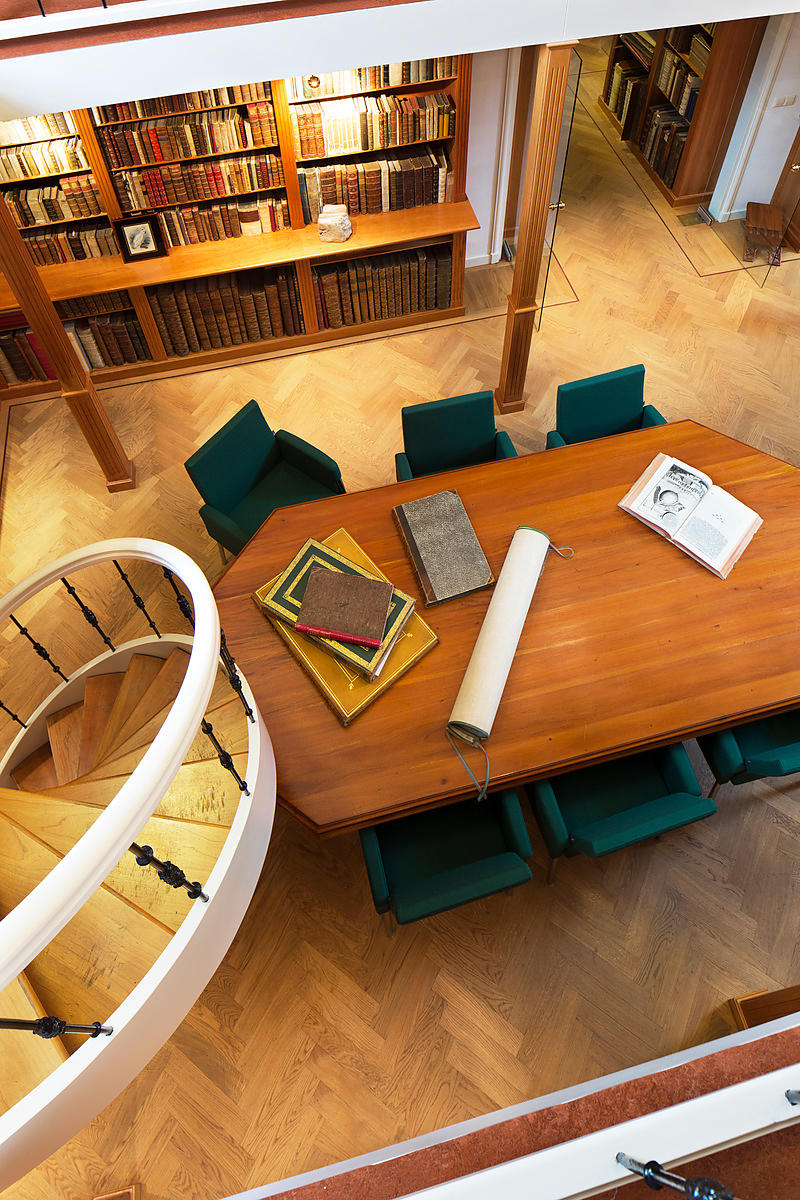 SANTBECH, Daniel.
Problematum astronomicorum et geometricorum sectiones septem ...
Basel, Henrichum Petri, 1561. Folio in 6s. With numerous woodcut illustrations in the text. Re-used vellum from an earlier musical manuscript. [20], 294, [1], [1 blank] pp.
€ 7,000
First seperately published edition of a mixed work on the application of mathematics in astronomy, warfare, navigation and more. It is well illustrated with many woodcut illutrations in the text, depicting the zodiacs, sundials, cannons and geometrical schematics. The author, Daniel Santbech, leans on the work of Copernicus, mentioning him many times. Very little is known about the mathmetician Santbech, according to the title-page he was from "Noviomagus", which was commonly used for Nijmegen.
With a stamp on the title-page: "Königliche Kreisbibliothek Augsburg". Title-page slightly soiled, otherwise in very good condition and in an interesting binding. Erwin Thomas Library R61; Houzeau-Lancaster 2500; VD16 S1646; Zinner 2273.
Related Subjects: