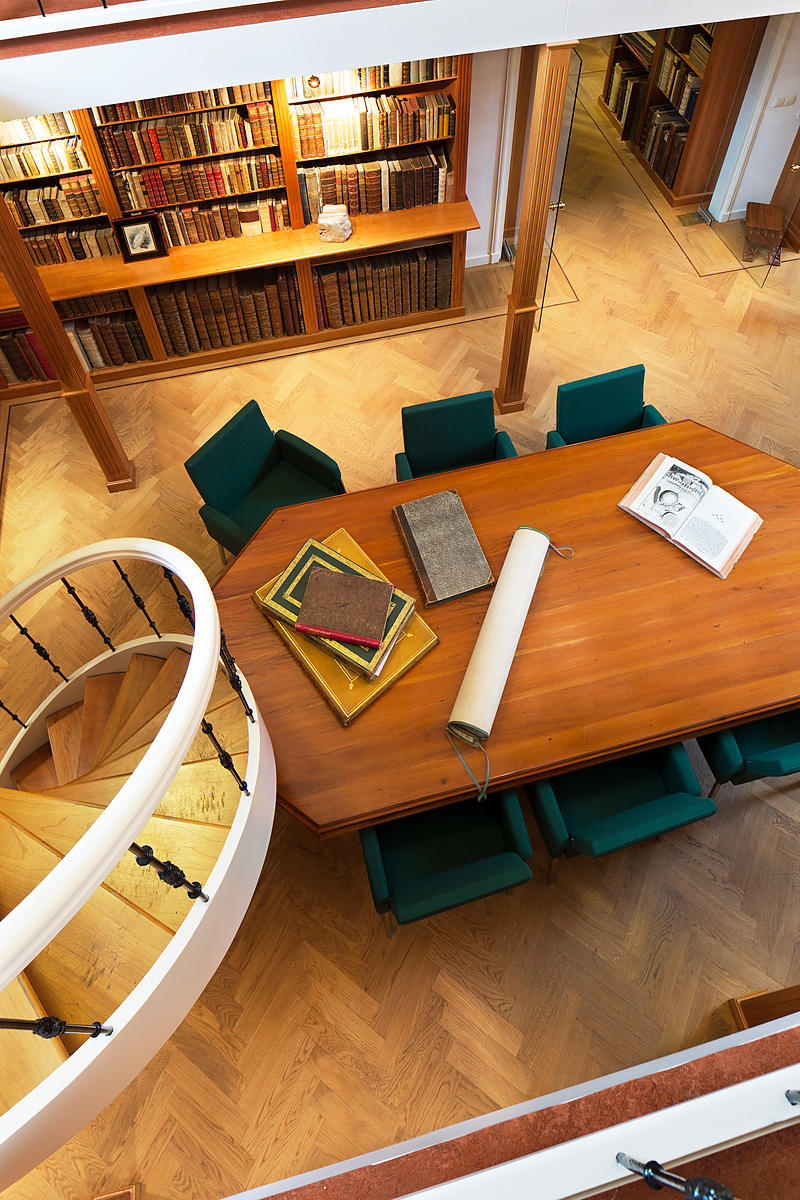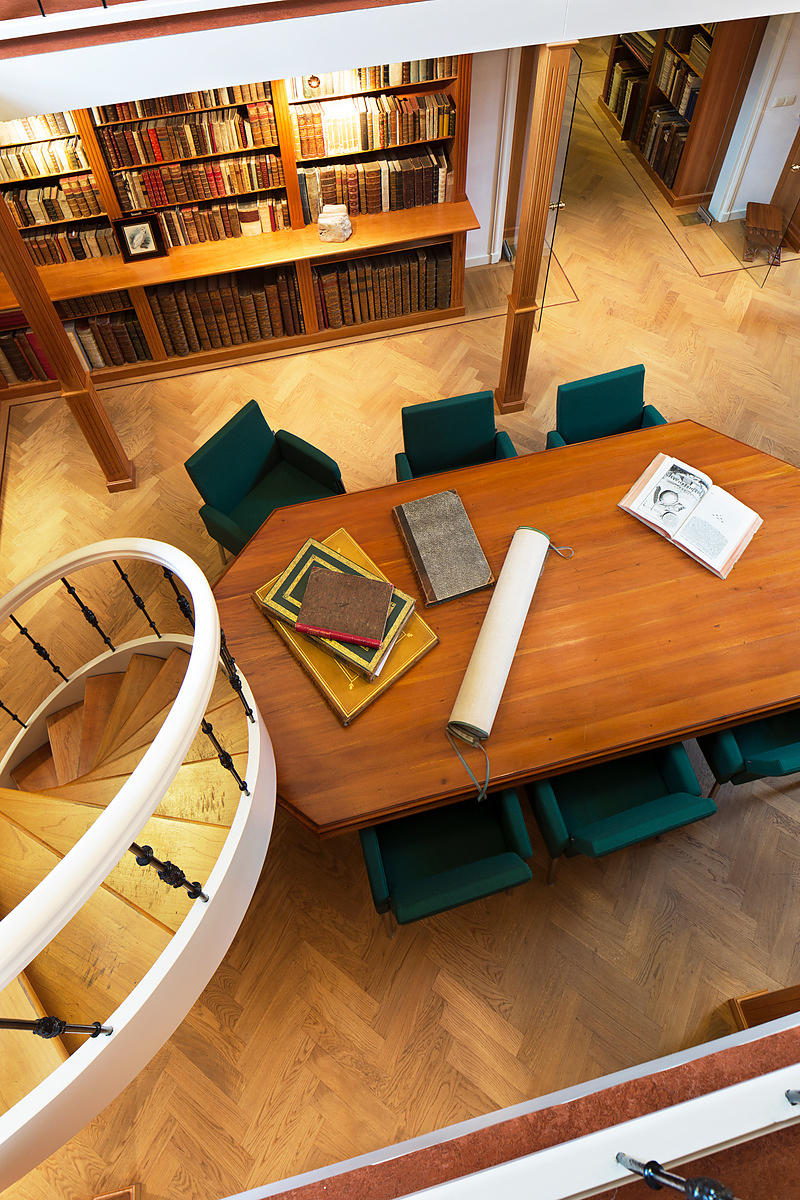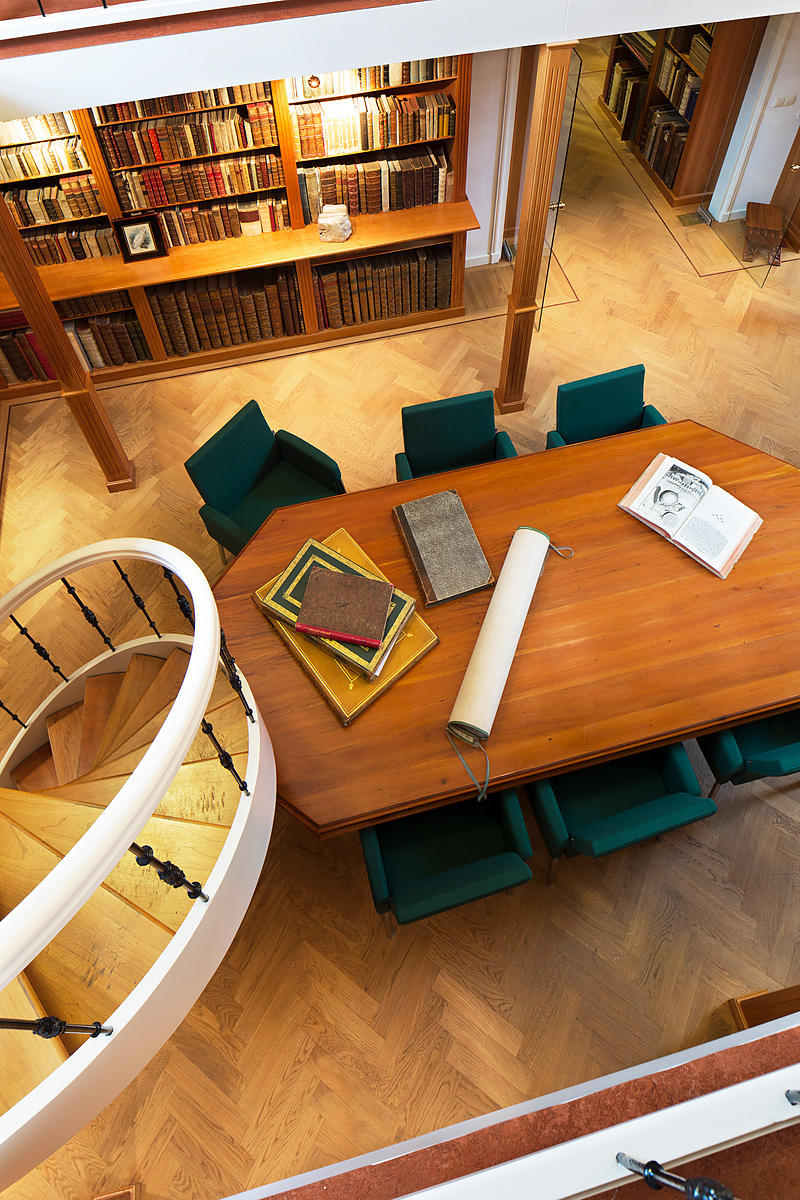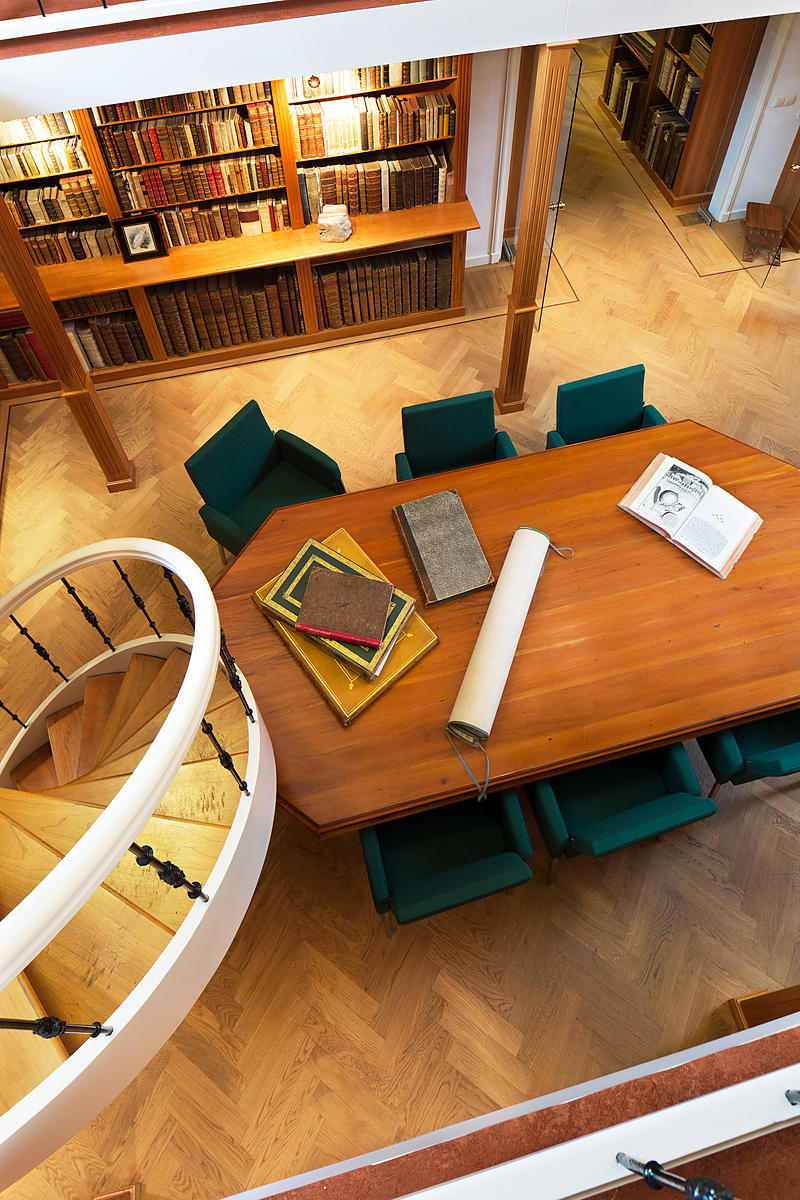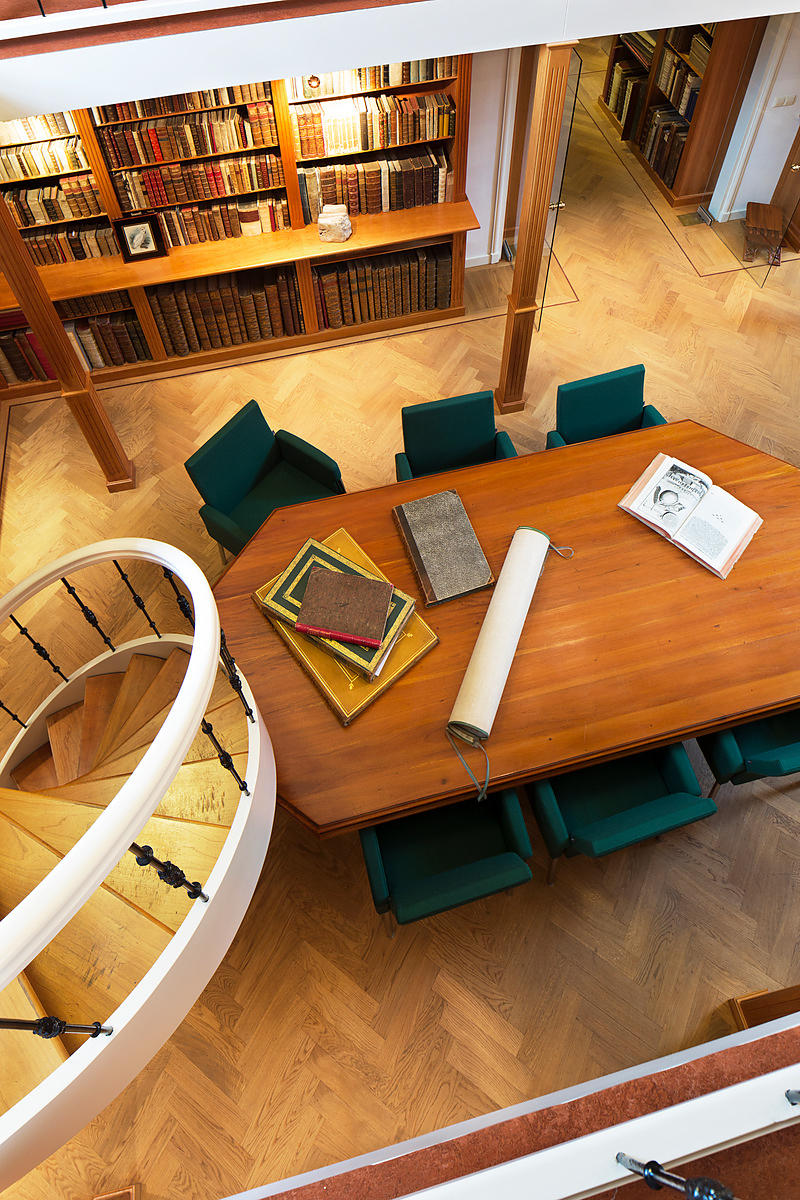 ROUSSEAU, Jean Baptiste.
Odes sacrées ..., détachées du corps de ses ouvrages.Brussels, Gilles Stryckwant, 1738. 4to. With a woodcut coat of arms of Austria on title-page. Contemporary mottled calf, richly gold-tooled spine and board edges.
€ 8,000
First edition of a collection of sacred songs in verse selected from his own works by Jean Baptiste Rousseau (1671-1741), most of them based on psalms and a few on other biblical texts. Born in Paris, Rousseau published his Cantates françoises around 1705 and established a good reputation for his lyrics. His lampoons and some obscene verses supposedly written by him occasionally got him into trouble, but he had a promising career ahead of him when he published his Oeuvres in 1712. In that year, however, a dispute over offensive verses supposedly written by him forced him into exile in Brussels. He lived there and elsewhere abroad for the rest of his life, sometimes publishing selections of his work, such as the present one, and returning to Paris only for a clandestine visit around the time he published the present collection. Although his poetry appears to have sold fairly well and his lyrics continued in demand with musicians, he remained in financial straits, his exile perhaps making it difficult to gain the patronage essential to success in that day. Rousseau gained greater fame posthumously, especially as the creator of the "French cantate" and is still considered the best French lyricist of the period. With the author's signed autograph presentation inscription to l'Abbé Cochard on an endleaf and a couple corrections in the text, also in his hand. With one quire slightly browned and further occasional minor foxing or a small marginal stain, but otherwise in very good condition and with generous margins. The chemicals used to mottle the leather have eaten away its surface in places and the spine has been repaired at the head, foot and hinges, but the binding is now structurally sound.
H.A. Grubbs, Jean-Baptiste Rousseau: his life and works, p. 226; not in Cioranescu; Tchemerzine.
Related Subjects: