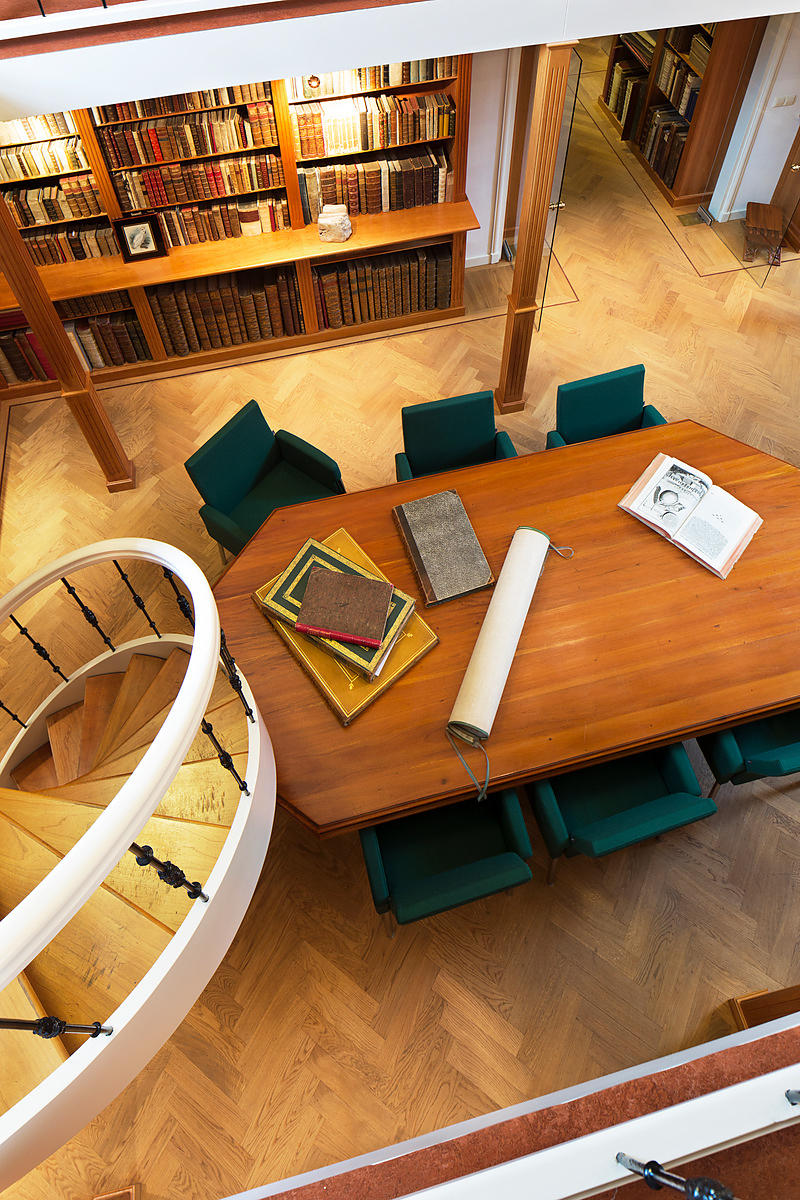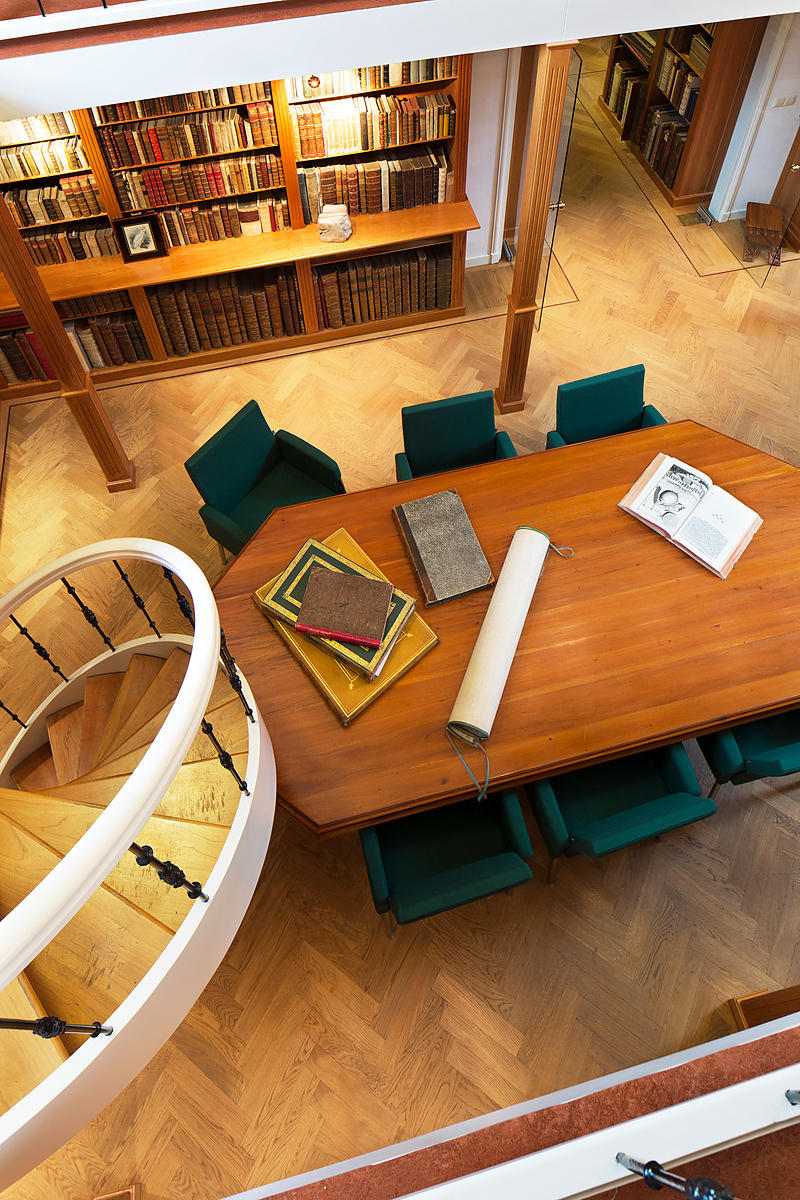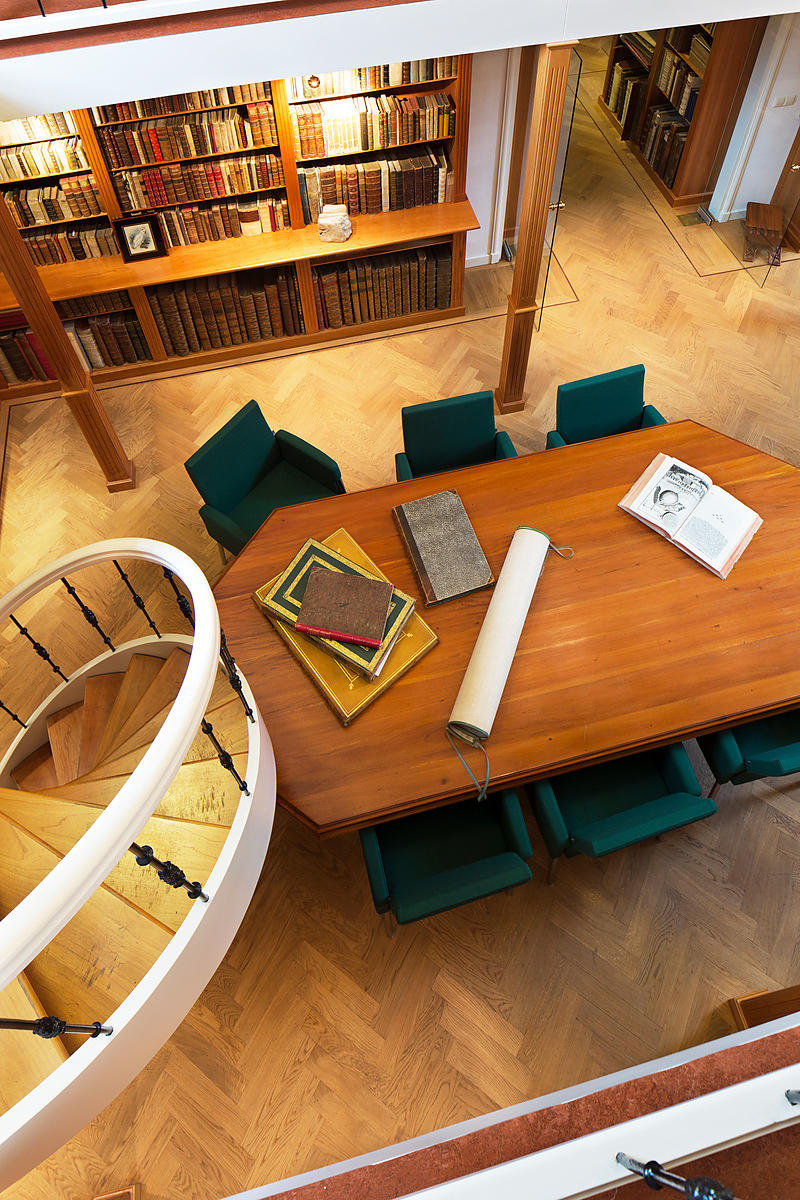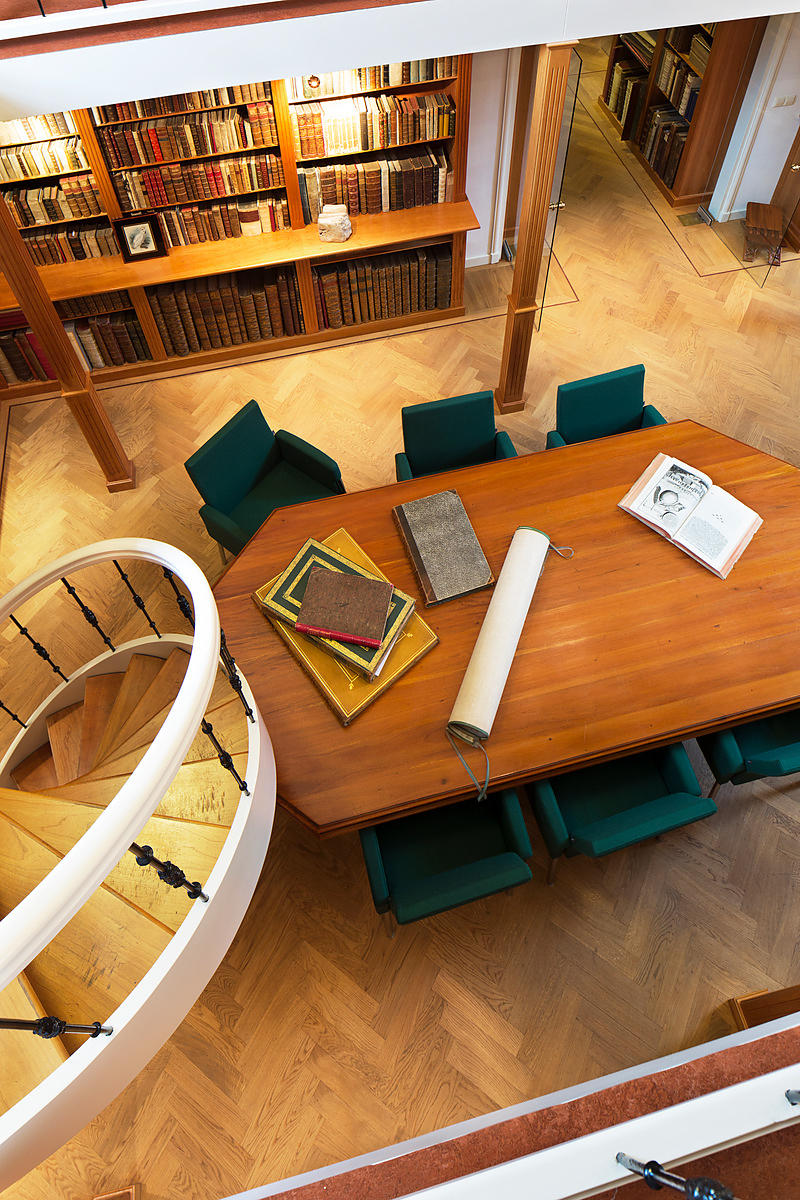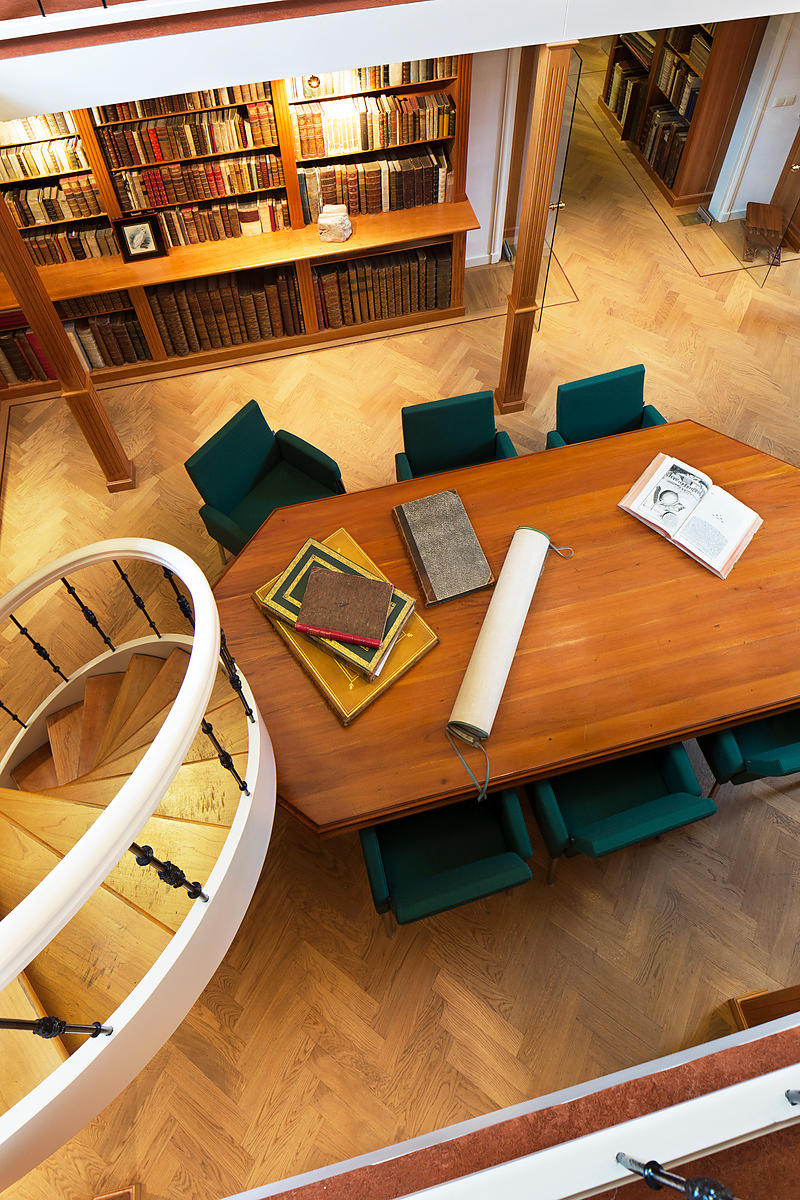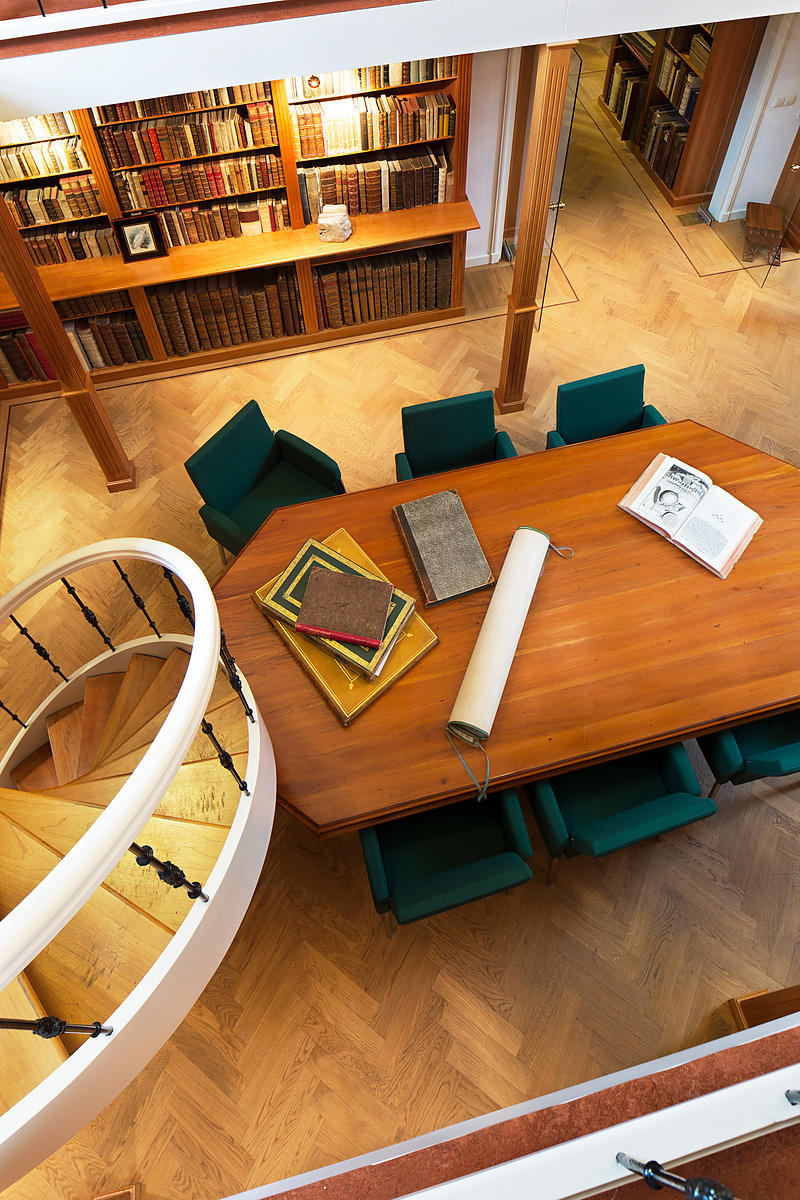 RAPIN, René.
Hortorum libri IV. cum disputatione de cultura hortensi.Paris, Imprimerie Royale (colophon also naming the printer Sébastien Cramoisy), 1665. 4to. With an engraved frontispiece; the engraved arms of Louis XIV on the title-page; 2 engraved armorial headpieces; 5 further engraved headpieces with pictorial scenes; 3 large engraved tailpieces with baroque decoration; 7 engraved decorated initials. Early 18th-century gold-tooled tan calf.
€ 2,500
First edition of a poem in praise of gardens and garden art in the age of Louis XIV, written in Latin verse in the manner of Virgil's Georgics by the French Jesuit René Rapin (1621-1687), tutor to the children of the dedicatee Guillaume de Lamoignon. Louis XIV began the work of transforming the old royal hunting lodge at Versailles into his royal palace in 1661 and was not to complete the first phase until 1678, so Rapin's work both reflected its influence and influenced both the palace itself and the fashion for garden art internationally. The poem itself is divided into four books, the first devoted primarily to flower gardens in the first decade of the 17th-century, particularly in France under Henry IV and his queen Maria de' Medici. While this book mostly follows tradition concerning the construction of gardens and myths about various flowers themselves, the second book on parks and trees introduces new ideas where the garden becomes a stage that transports one into a formally arranged world of geometrical patterns, mazes and meticulously trimmed hedges to display the gardener's art. Curiously Rapin exempts the oak from this rigour of clipping, for it represents the natural forest. The third book is devoted to the use of water, again with an emphasis on artifice: fountains, cascades and other waterworks. The final book is devoted to orchards. The poem itself is followed by a prose debate between the ancients and moderns on garden design, where Rapin supports the modern notions. The book closes with notes on classical Greek sources for elements in the four books, expanding the shoulder notes accompanying the main text. Very slightly browned and with a small black ink spot in the background of the frontispiece, but generally in very good condition. The hinges are cracked and the head of the backstrip chipped, but the binding is still generally good, with the tooling of the boards, spine and most of the board edges clear and well preserved.
F. Giorgetta, Hortus librorum liber hortorum I, pp. 339-340; M.L. Gothein, History of garden art I, pp. 431-432; cf. Hunt 324.
Related Subjects: