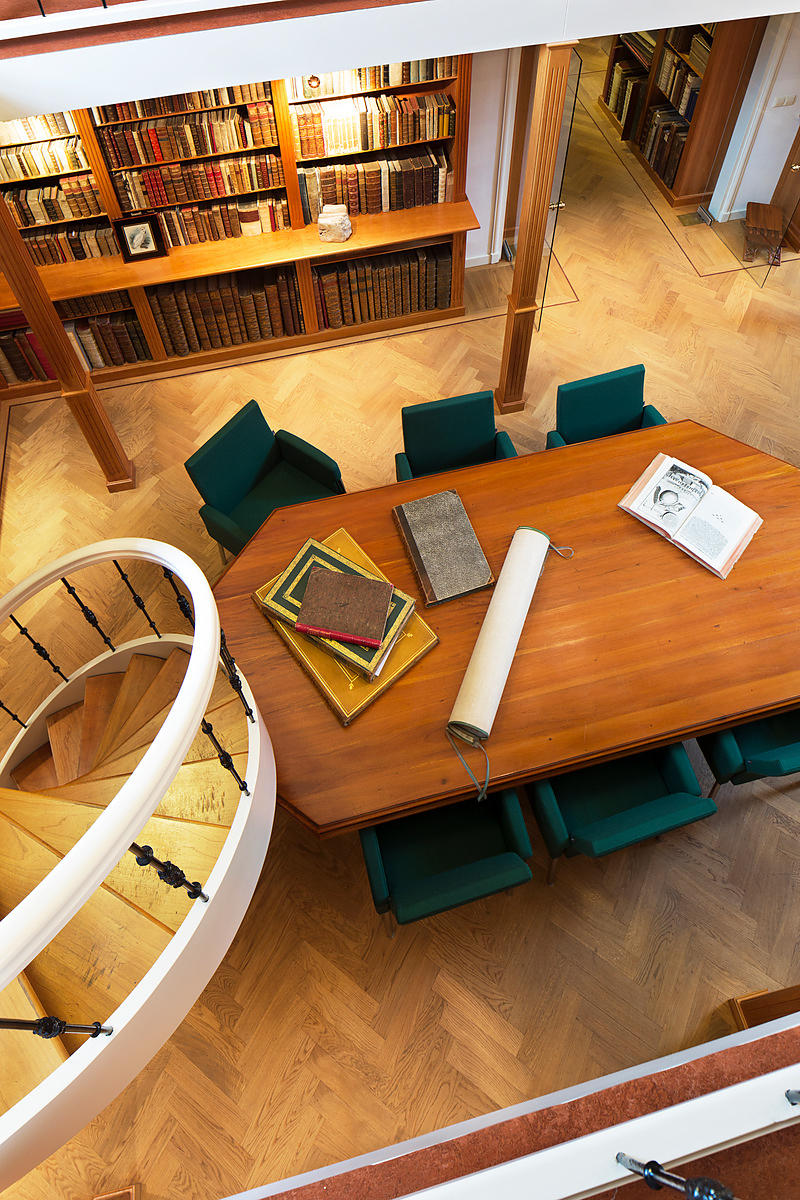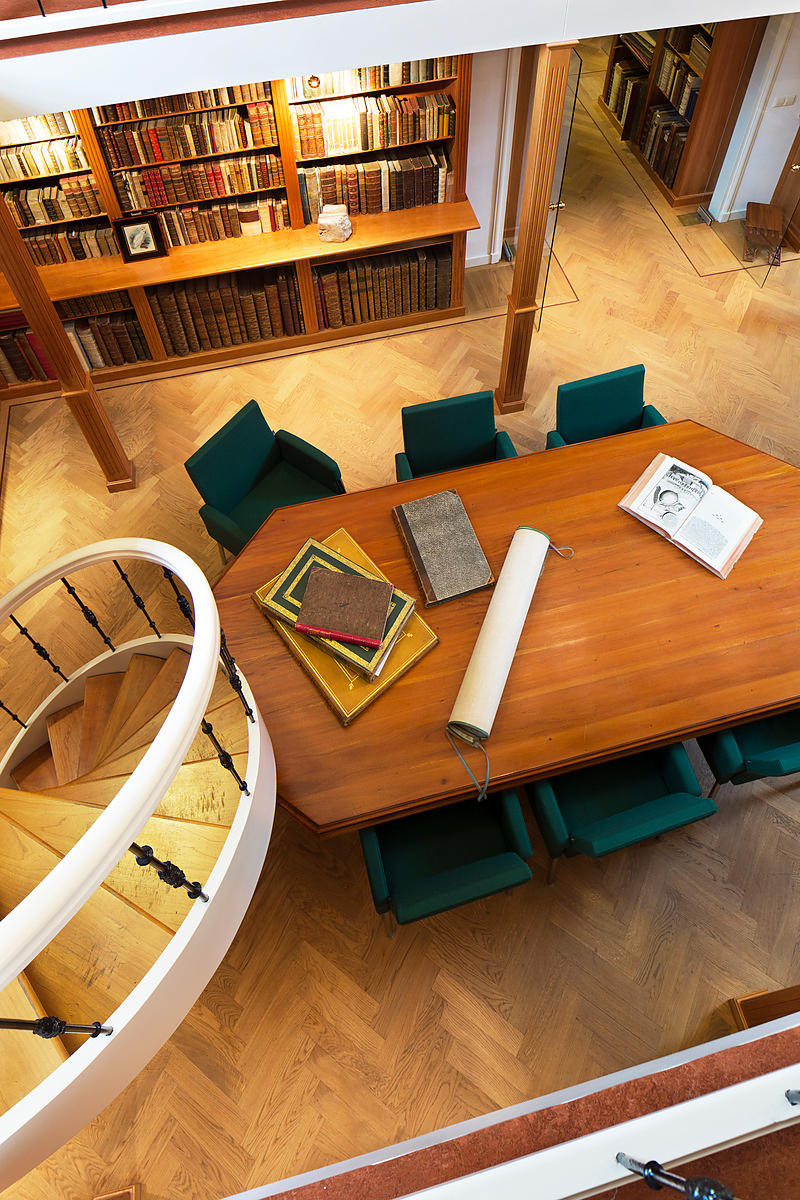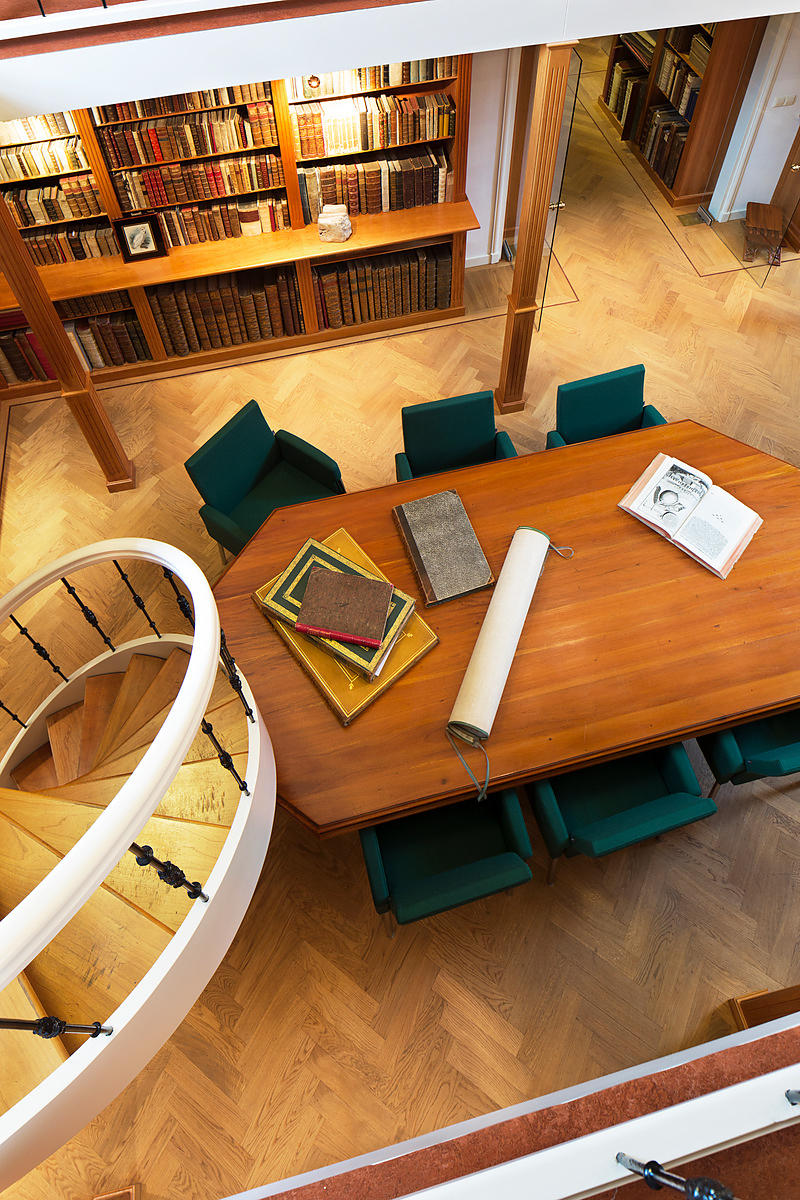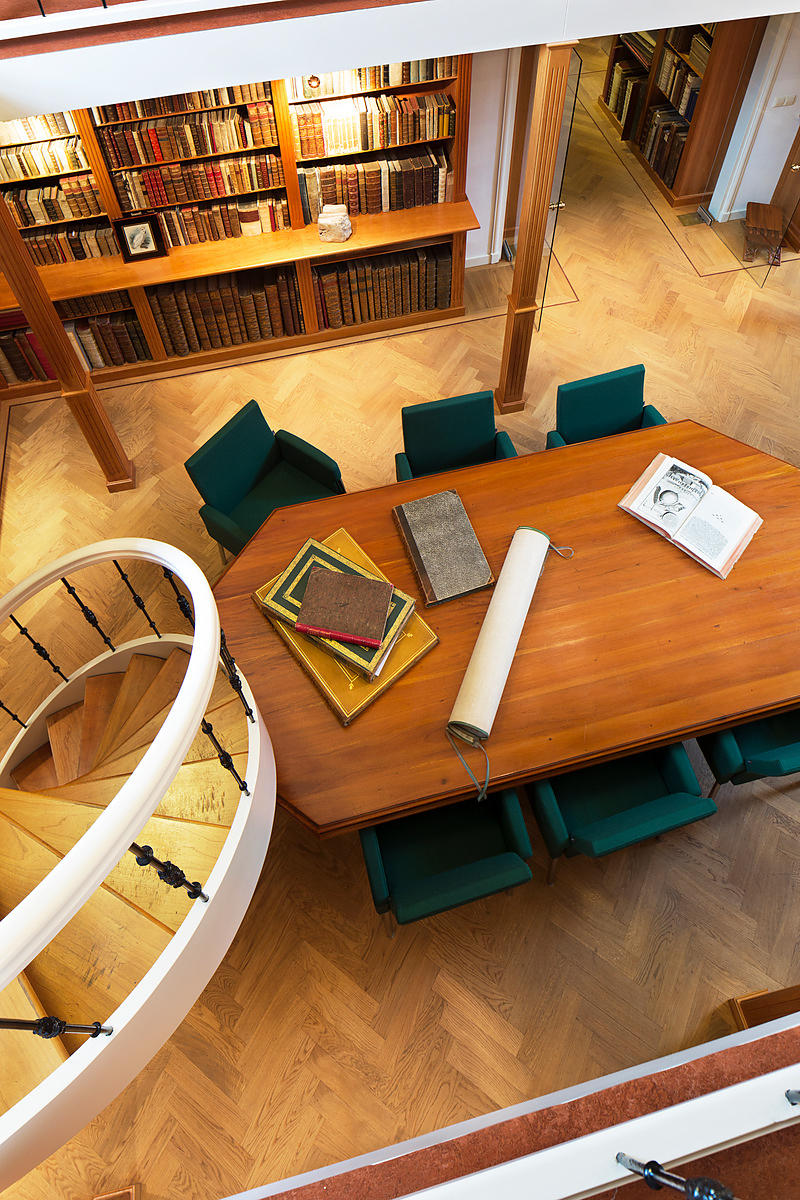 PLUTARCHUS.
Aureus libellus, Peri paidoon a'googès, id est, de educatione liberorum, tum interpretatione Latinam, ad verbum ferè applicatam, & paraphrasi Gallico-Germanicam… Petit livret de Plutarche,… Das güldene Büchlein Plutarchi, von der Kinderzucht.
Frankfurt, Erasmus Kempffer, 1612. 8vo. Set in 2 columns. Contemporary green vellum.
€ 1,850
Rare multi-lingual edition of a famous treatise on children's education by Plutarch, edited as a school book, printed in four different types, one for each of the parallel texts: Greek, Latin, French and German, in four columns on facing pages and with Latin notes in a fourth type in the left margins. Plutarch's essay was edited and translated by Theodore Vietor, pedagogue and professor of Greek at the Latin School in Marburg, Germany. We have found no information about Vietor of his edition of Plutarch.
Plutarch's essay discusses the best education and care to give babies, children and adolescents, with specific advice for parents. The present edition starts with "Epigramma" by Christopher Mulder, a short speech by Philip Melanchton to the youth of Wittenberg, dated 1519, a dedicatory letter by Vietor to Maurits of Hessen and his son Otho, dated at Marburg, December 1597, and the author's preface, also dated December, 1597. So the book probably appeared in 1597 and here newly published, revised and enlarged.
In good condition.
VD17 23:241371Y (2 copies); not in BLC STC German (17th cent.); cf. Heltzel, Courtesy Books in the Newberry Library 1155-1159 (various early Plutarch eds. in Latin and English).
Related Subjects: