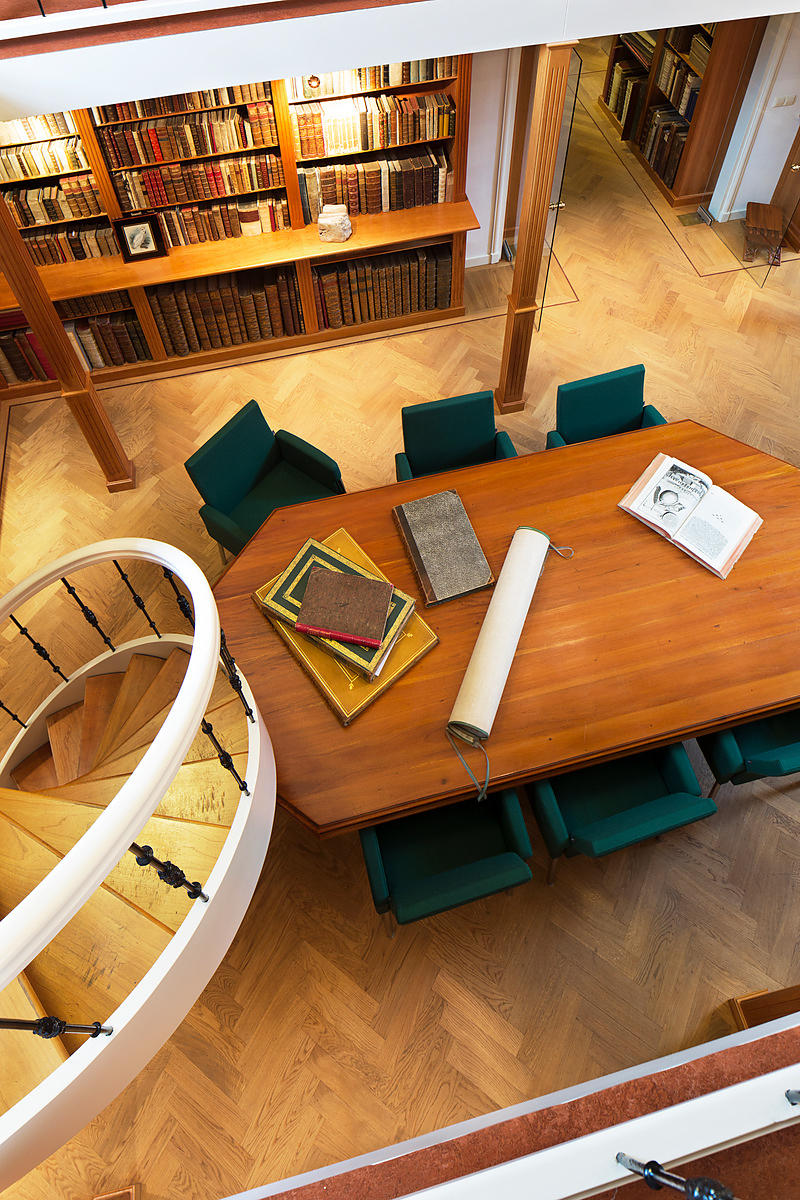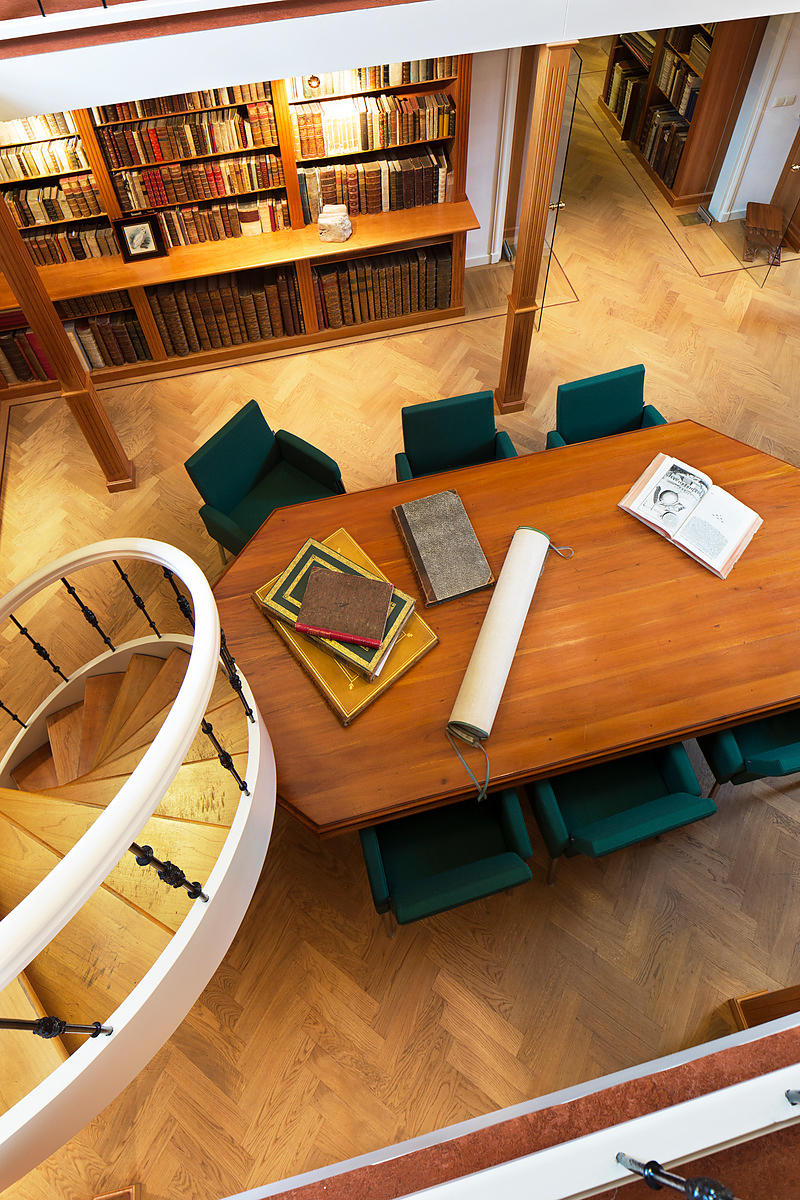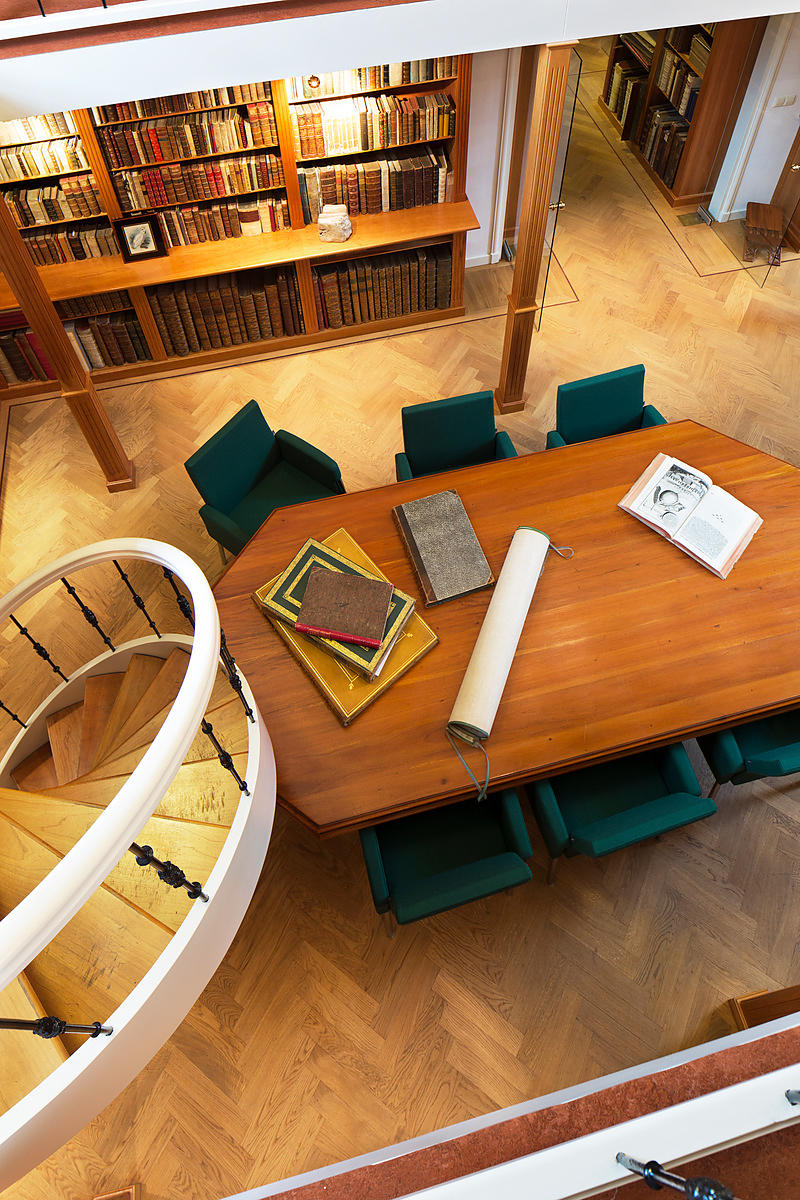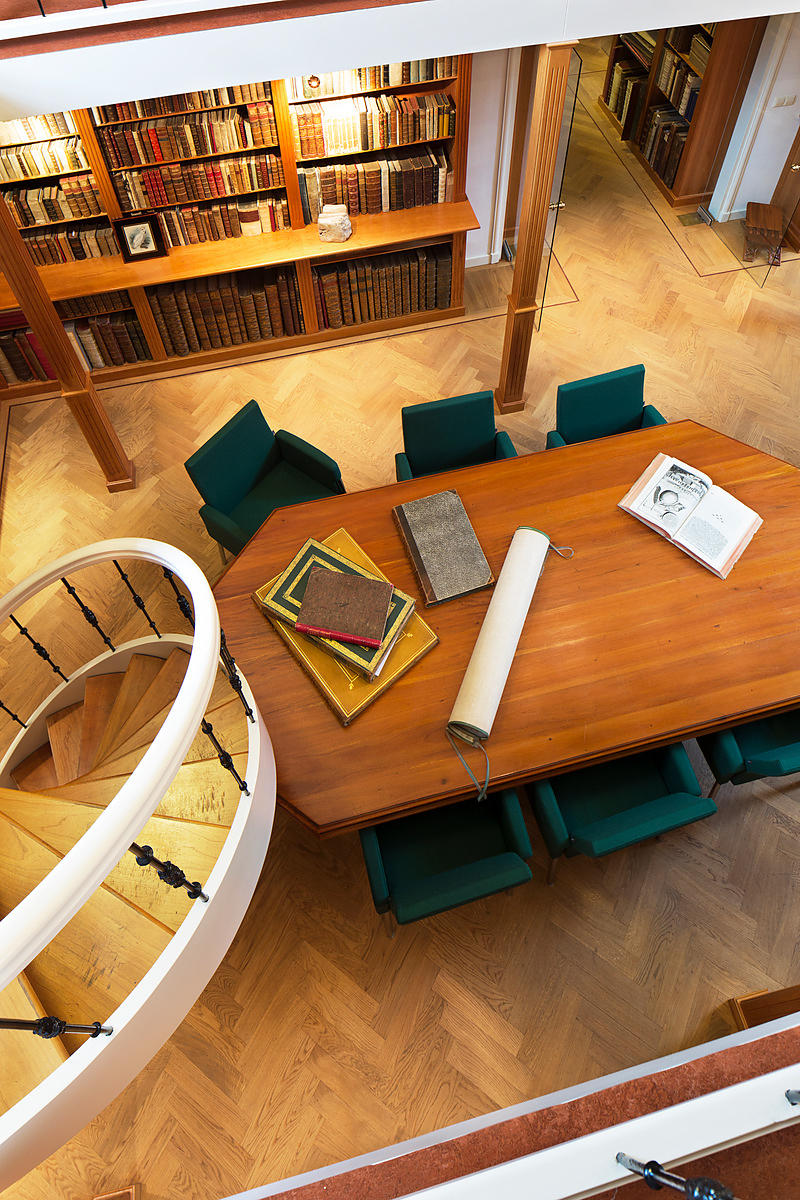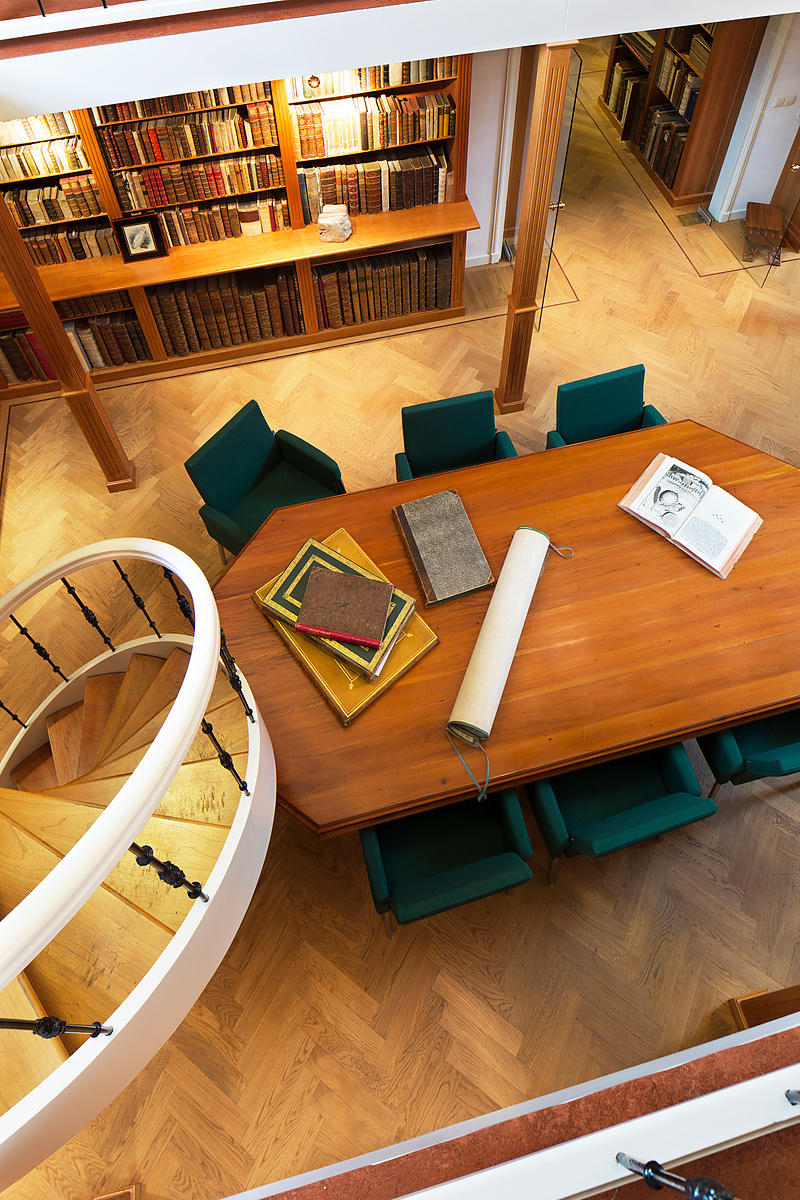 PLAUTUS, Titus Maccius.
La comedia ..., intitulada Milite glorioso, traduzida en lengua Castellana.Including: La comedia ..., intitulada Menechmos, traduzida en lengua Castellana.
Antwerp, Martin Nuyts (Martinus Nutius), 1555. 2 plays in 1 volume. Small 12mo (12.5 x 7.5 cm). With 2 title-pages, each with Nuyts's woodcut device, and a different woodcut showing the same device and motto on the last printed page. Late 18th-century gold-tooled mottled sheepskin (blue on beige).
€ 4,950
First Spanish-language edition of two comedies by the Roman playwright Plautus (ca. 254-184 BCE), known in the original Latin as Miles gloriosus and Menaechmi, translated by Gonzalo Pérez, who added a prologue. In the first, a slave reunites his old master and the woman he loves by tricking his new master, a pompous soldier who had stolen the woman, by disguising her as her supposed twin sister. In the second, often considered Plautus's best play, separated twins bearing the same name are mistaken by one's prostitute and jealous wife, along with several other people, but are finally reunited. Several Spanish editions of Plautus's Amphytrion had appeared earlier, beginning in 1515, but the two present plays are otherwise the first to appear in Spanish.
With a tiny tear in 1 leaf, but still in very good condition. The binding has a few tiny scuff marks but is also very good. First edition in Spanish of two comic plays by Plautus.
Belg. typ. 8934; Iberian books 14988; Netherlandish books 25745; Palau 228780; Peeters-Fontainas, Bibl. impr. Espagnoles 1065; USTC 44031 (8 copies); WorldCat (4 copies incl. 1 not in USTC).
Related Subjects: