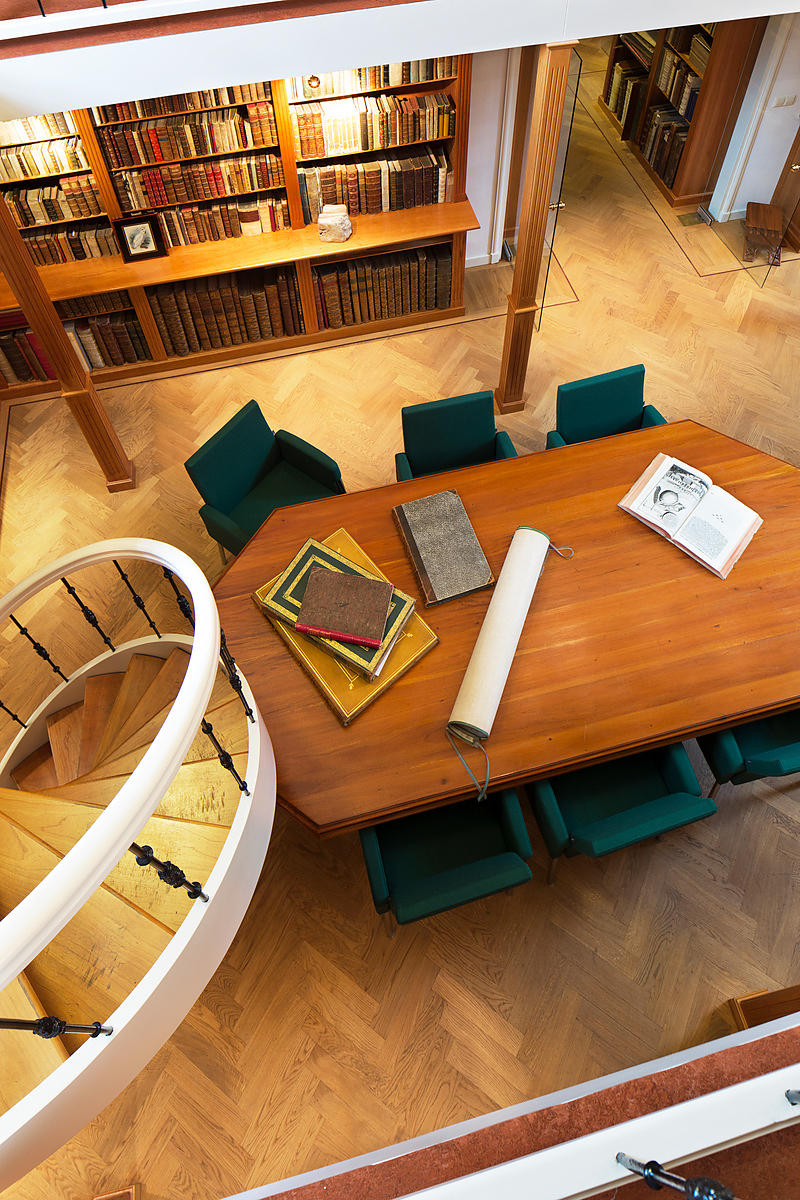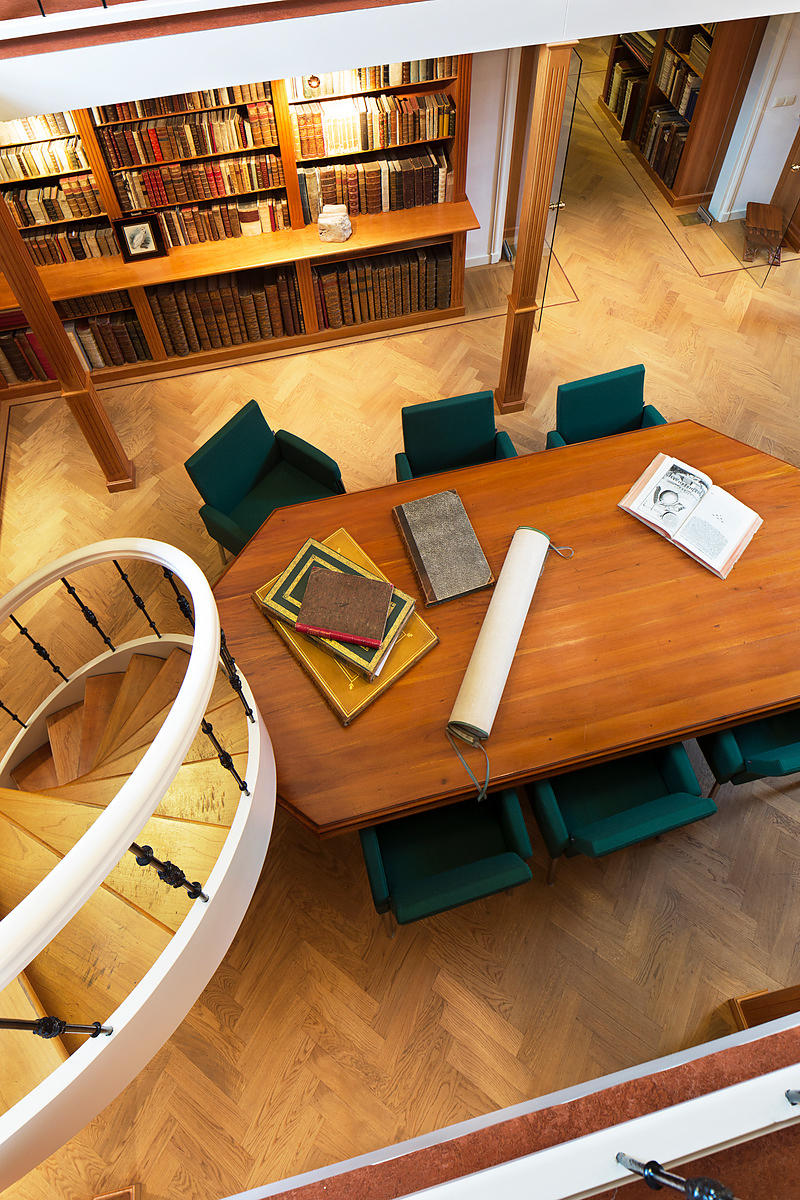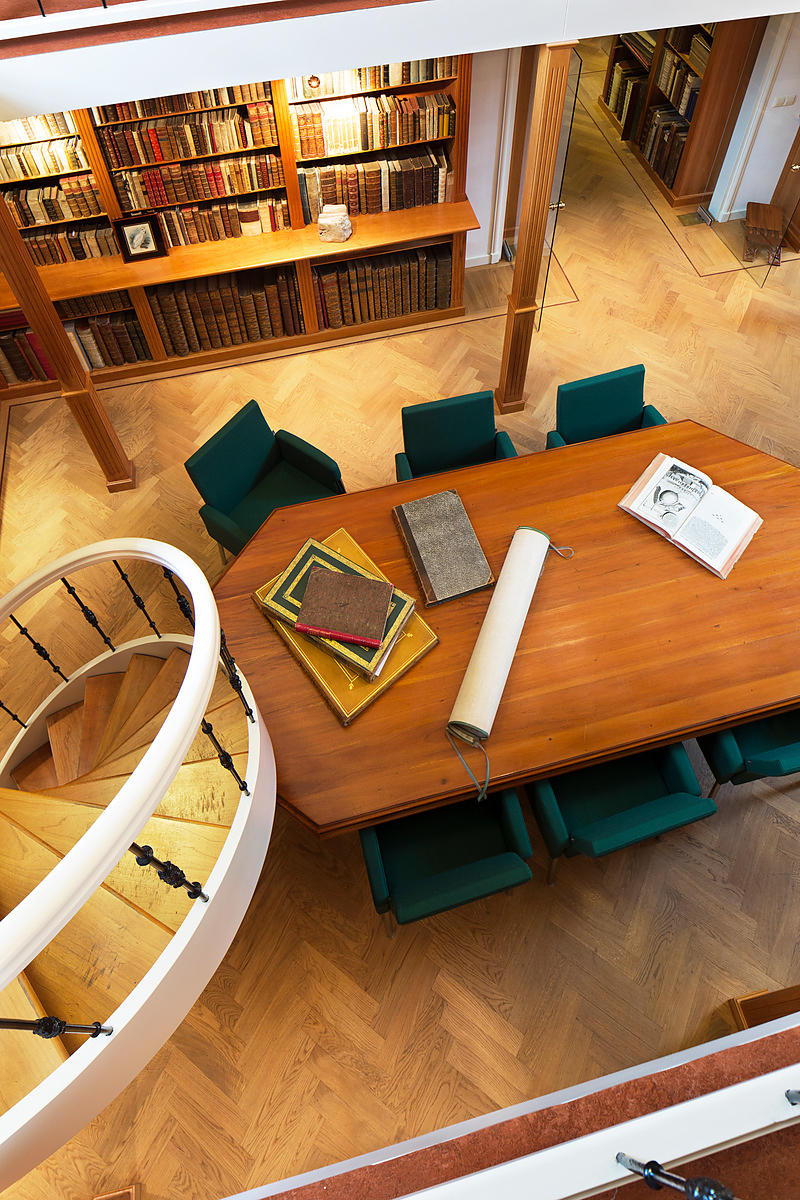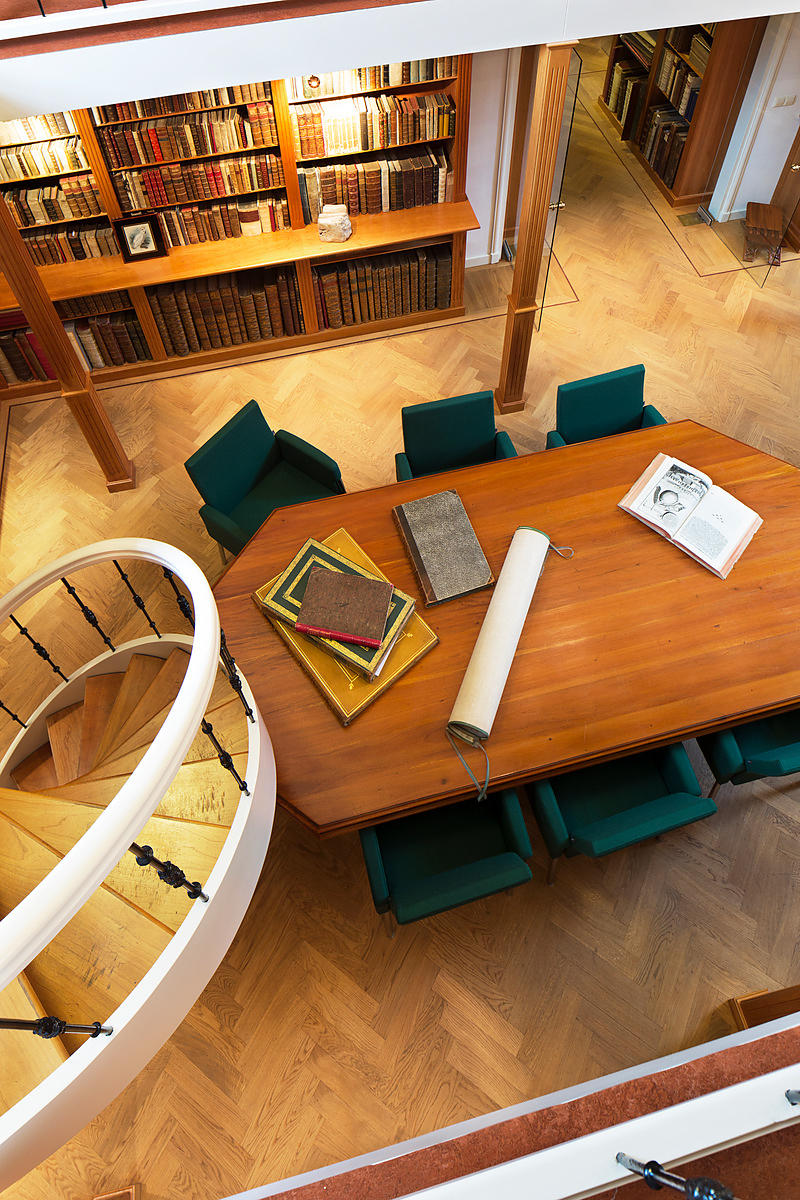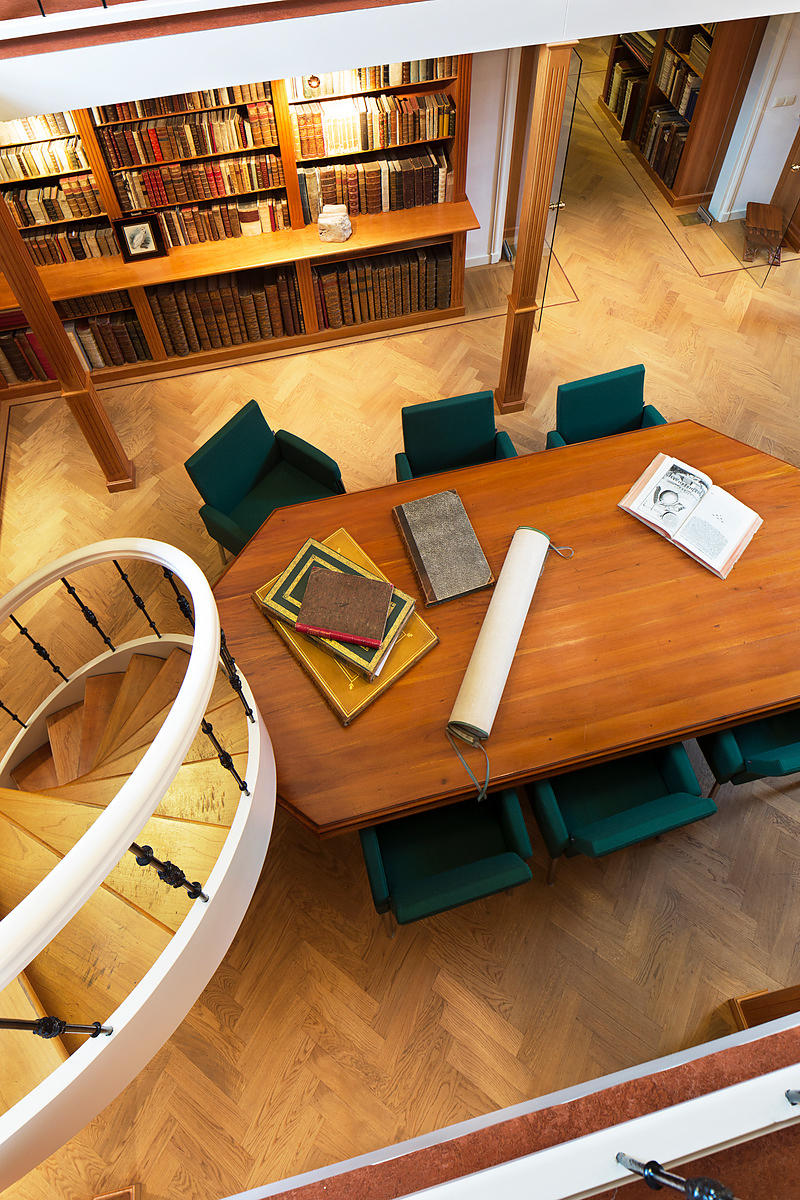 PERRAULT, Charles, and Mare-Jeanne l'HÉRITIER DE VILLANON.
Tales of passed times by Mother Goose. With morals. | Contes du tems passé de Ma Mere l'Oye. Avec des Morales. . . . The six[!] edition.
"London" [=The Netherlands], J. Melvil, 1764. Small 8vo (15.5×9.5 cm). With an engraved frontispiece and 8 engraved plates after Hendrik Immink, one for each fairy tale. Rebacked in modern half brown morocco.
€ 12,950
Rare early bilingual edition of the "Mother Goose" fairy tales of Charles Perrault, with parallel texts in English and French on facing pages. It includes "Little Red Riding Hood", "Blue Beard", Sleeping Beauty", "Puss in Boots", "Cinderilla"[!], "Little Thumb" (Tom Thumb) and two other Perrault tales. The added tale by Perrault's niece Marie-Jeanne l'Héritier de Villaudon, "The discreet princess", occupies the last 78 pp., also with parallel texts in English and French on facing pages. The present book is the only English edition of Perrault's tales before 1785 for which the ESTC records more than one copy: it records only 3 copies of the present issue and 3 copies of what may be another issue of the same edition. The frontispiece and 8 plates (one illustrating each Perrault story) are skilfully executed in a lively style, primarily by etching. They are more artistic than the earlier illustrations we have seen.
There is a water stain at the head of quire N and the last 2 leaves. The book is otherwise in very good condition and the text and plates are well printed. The binding is slightly scuffed and rebacked, and has later endpapers. A rare early English and French Mother Goose, with 9 lovely plates.
Cohen & De Ricci 789 note; ETSC N44521 (3 copies); KVK & WorldCat (3 copies, incl. 2 incomplete); Muir p. 51; not in Albers, Moeder de Gans in Nederland, 1969; STCN; for Immink: Scheen, p. 241.
Related Subjects: