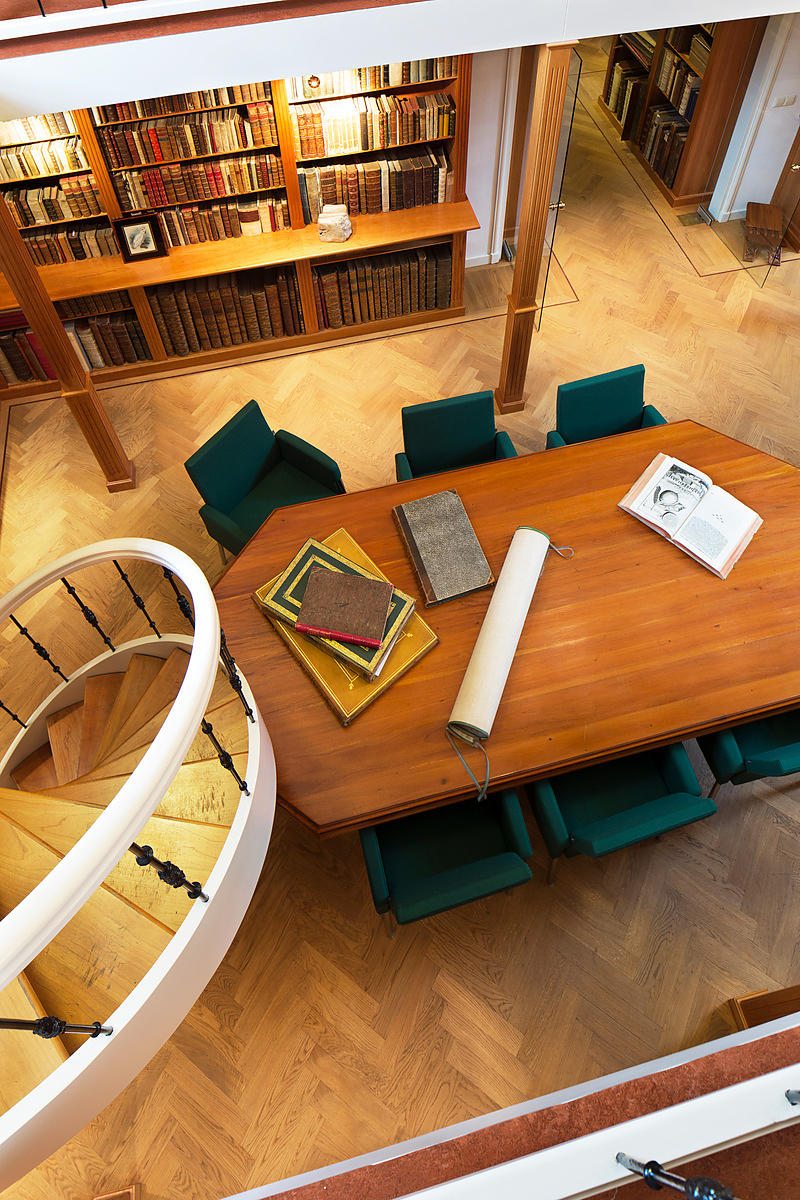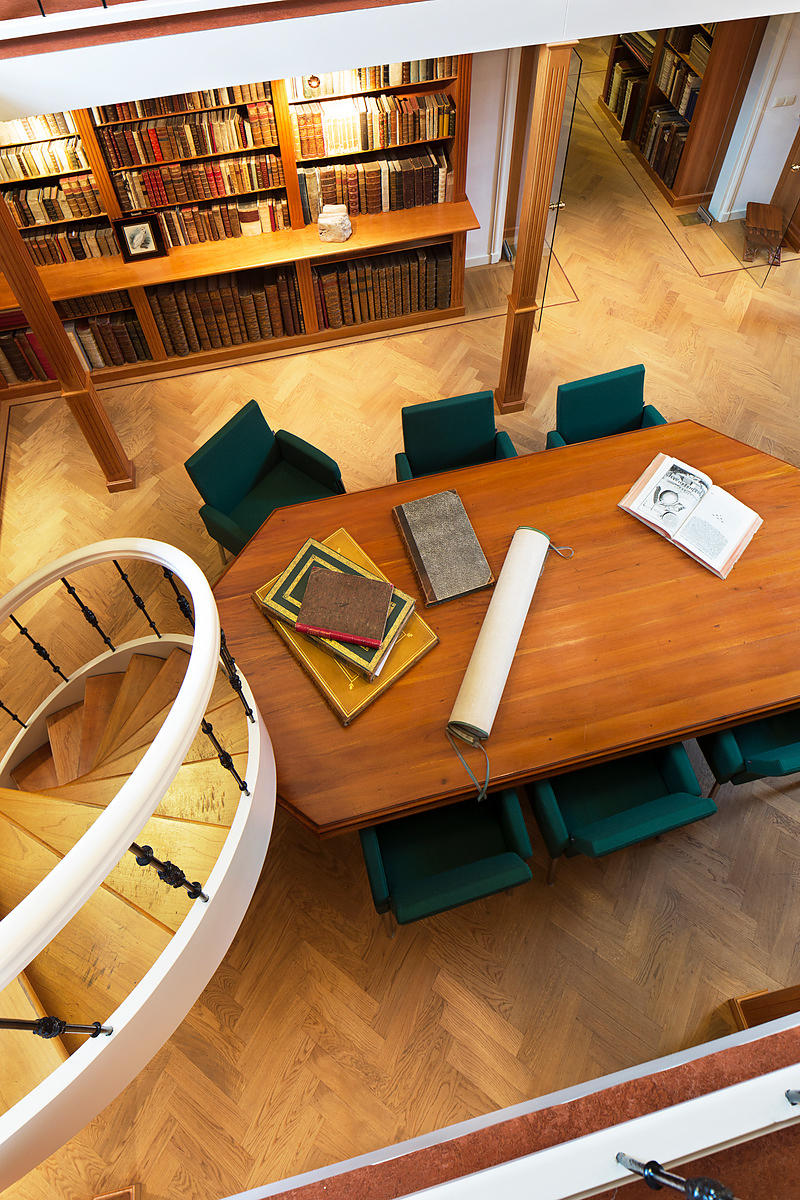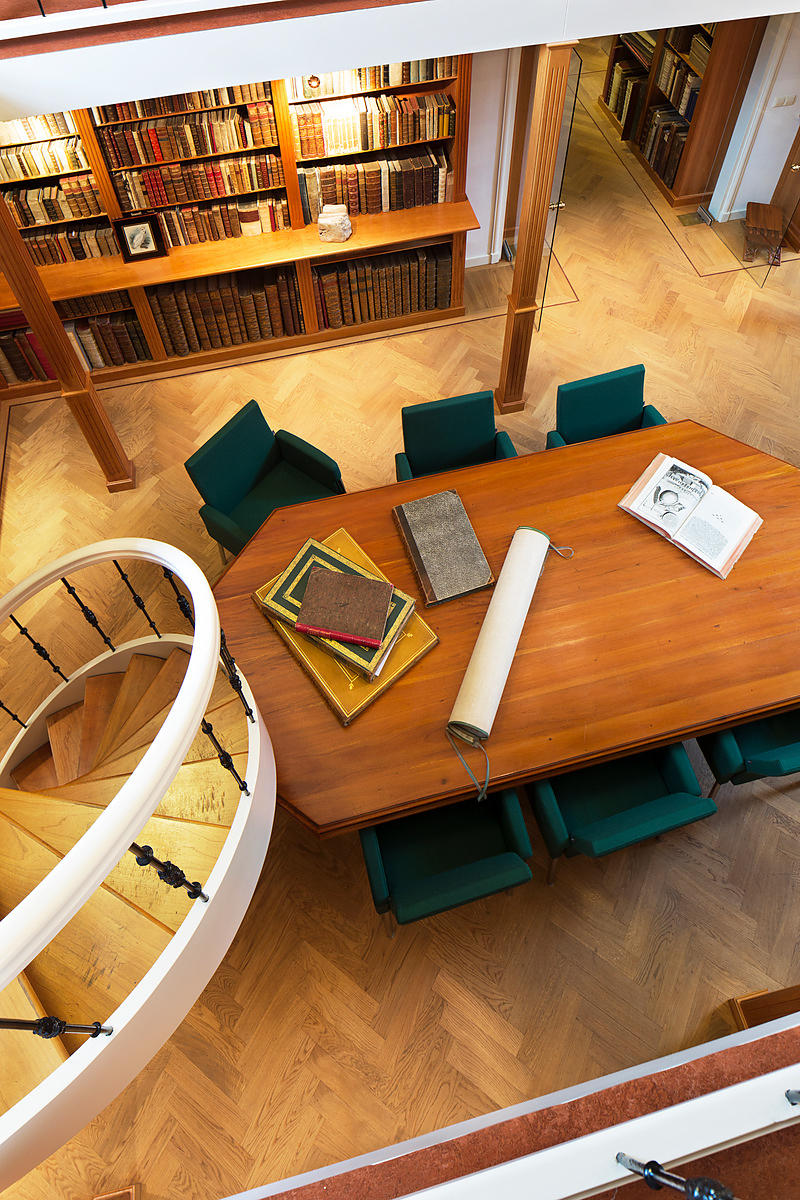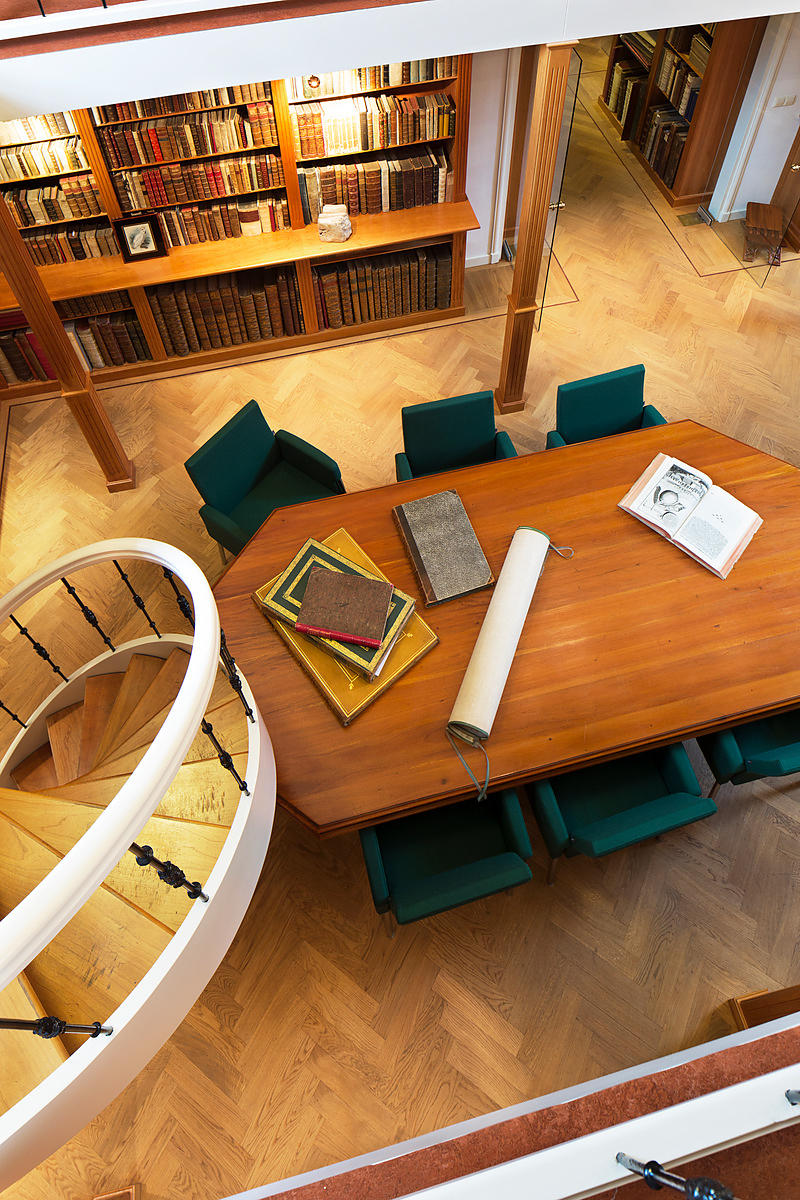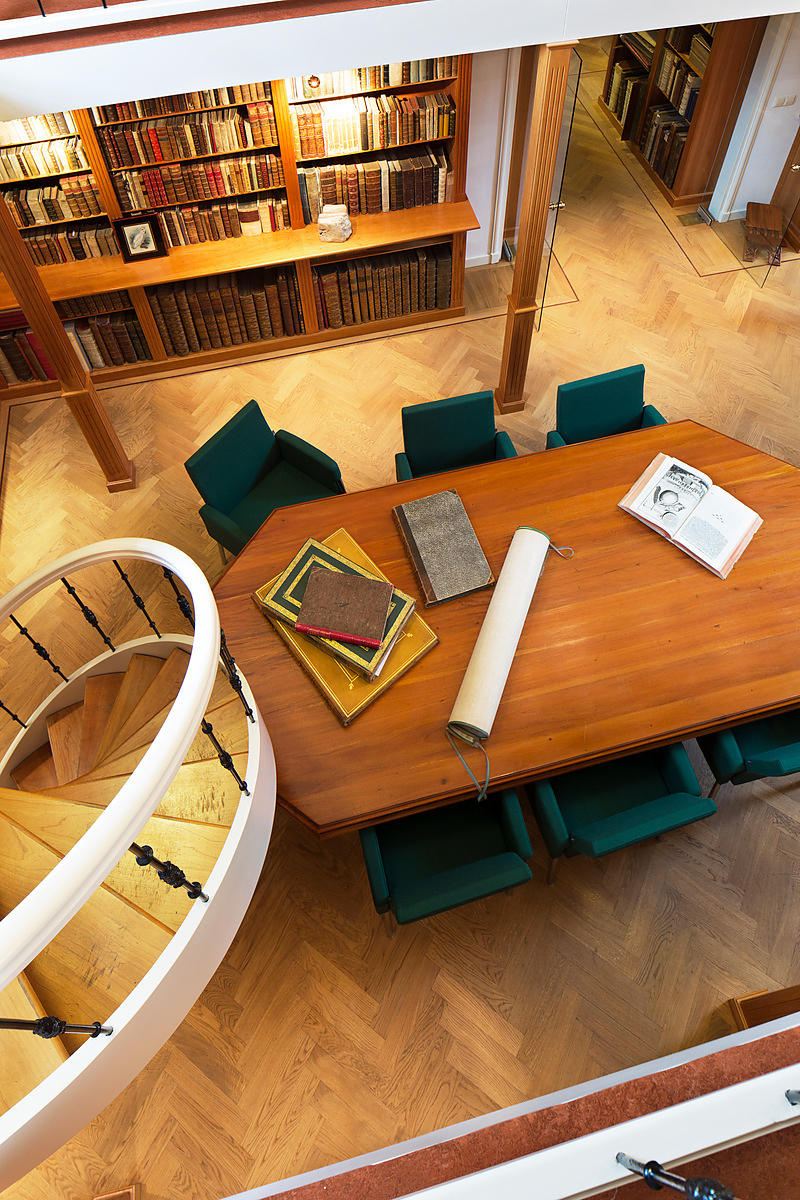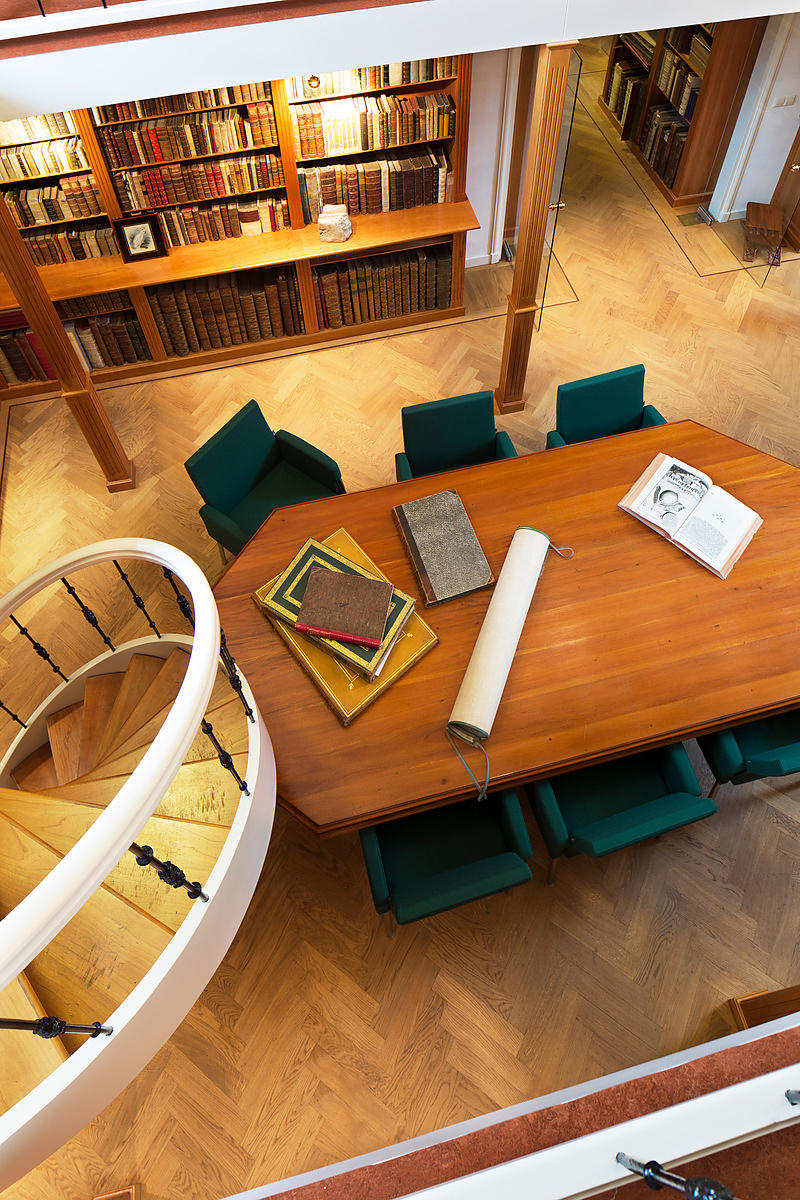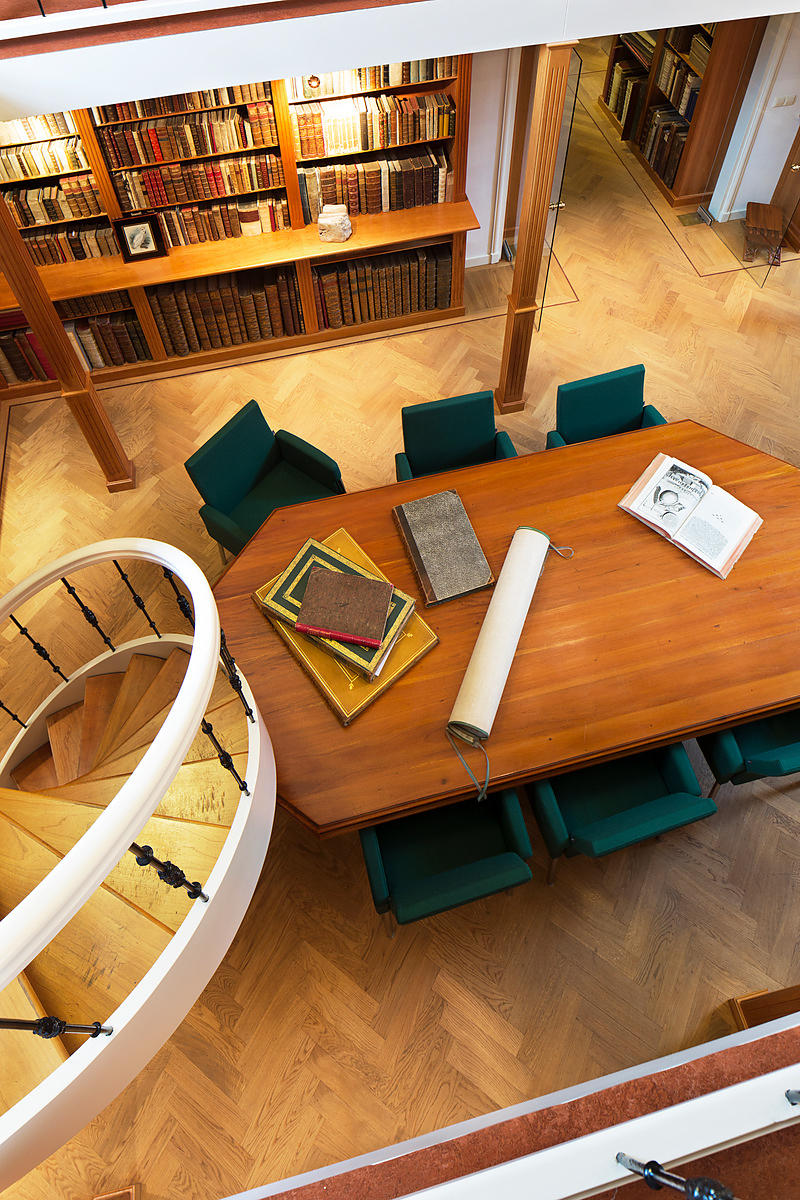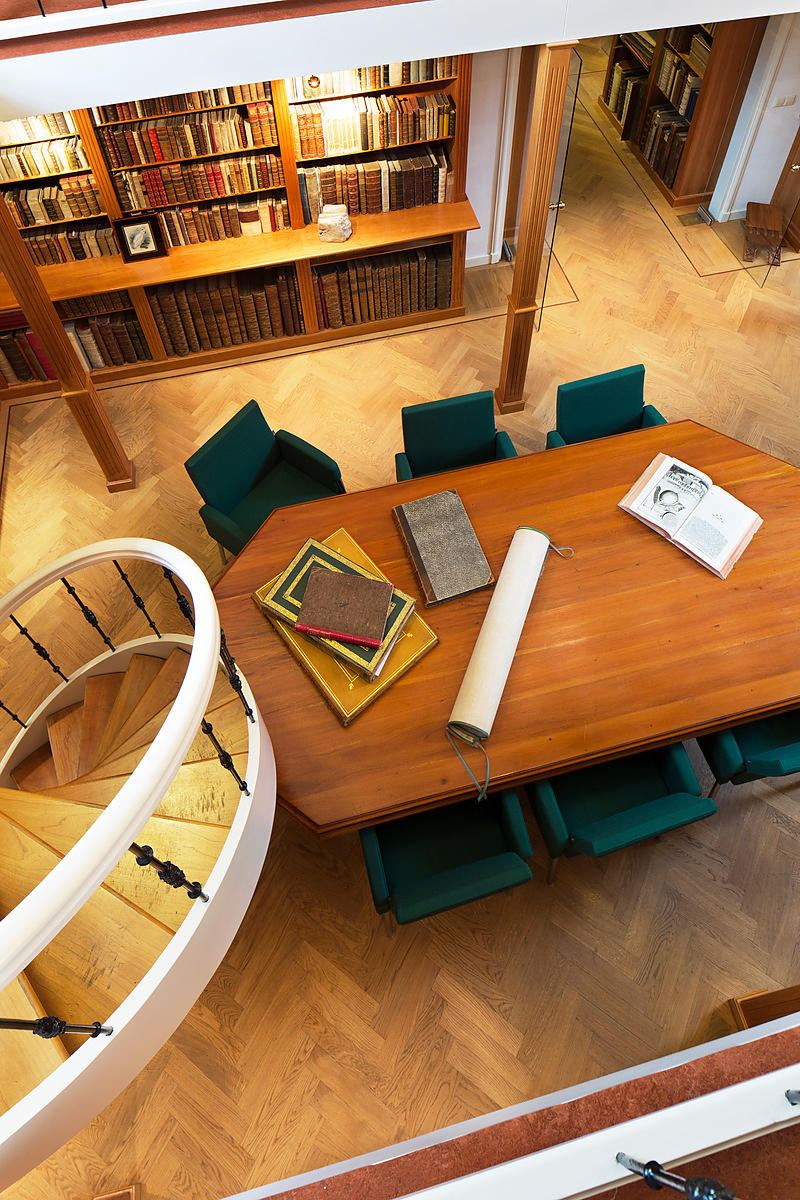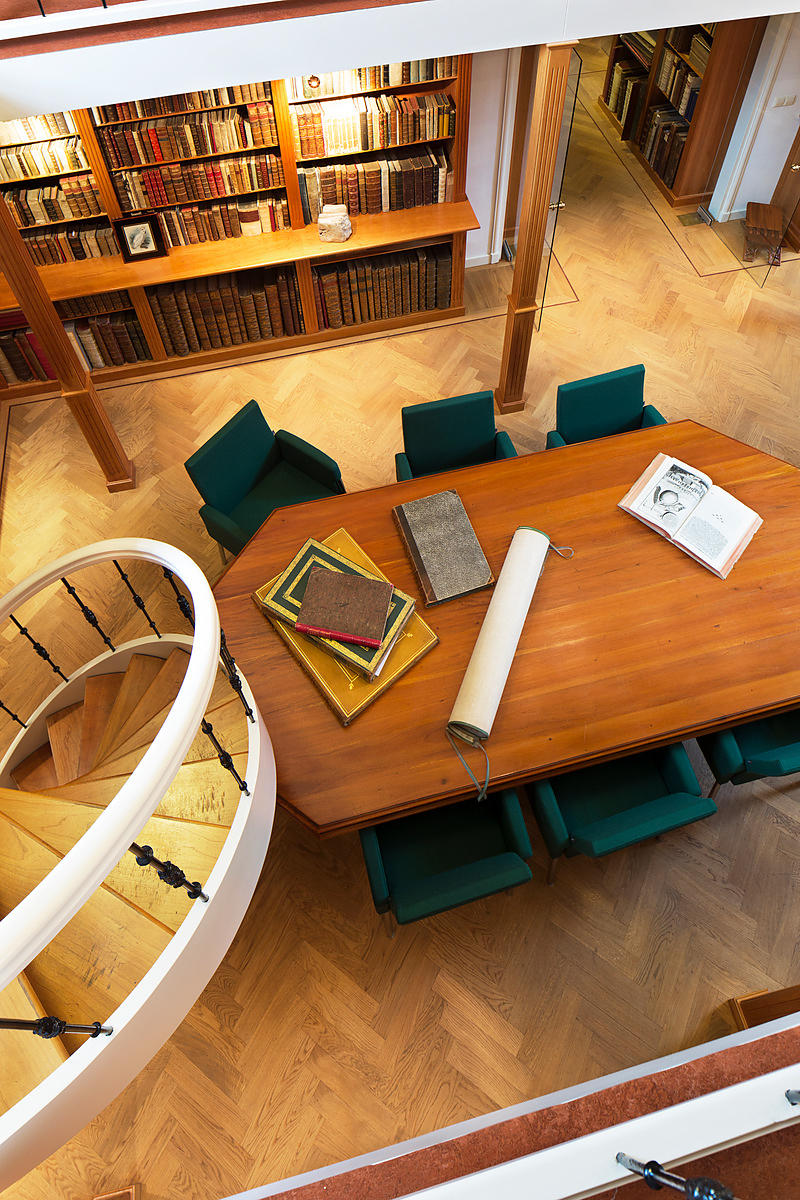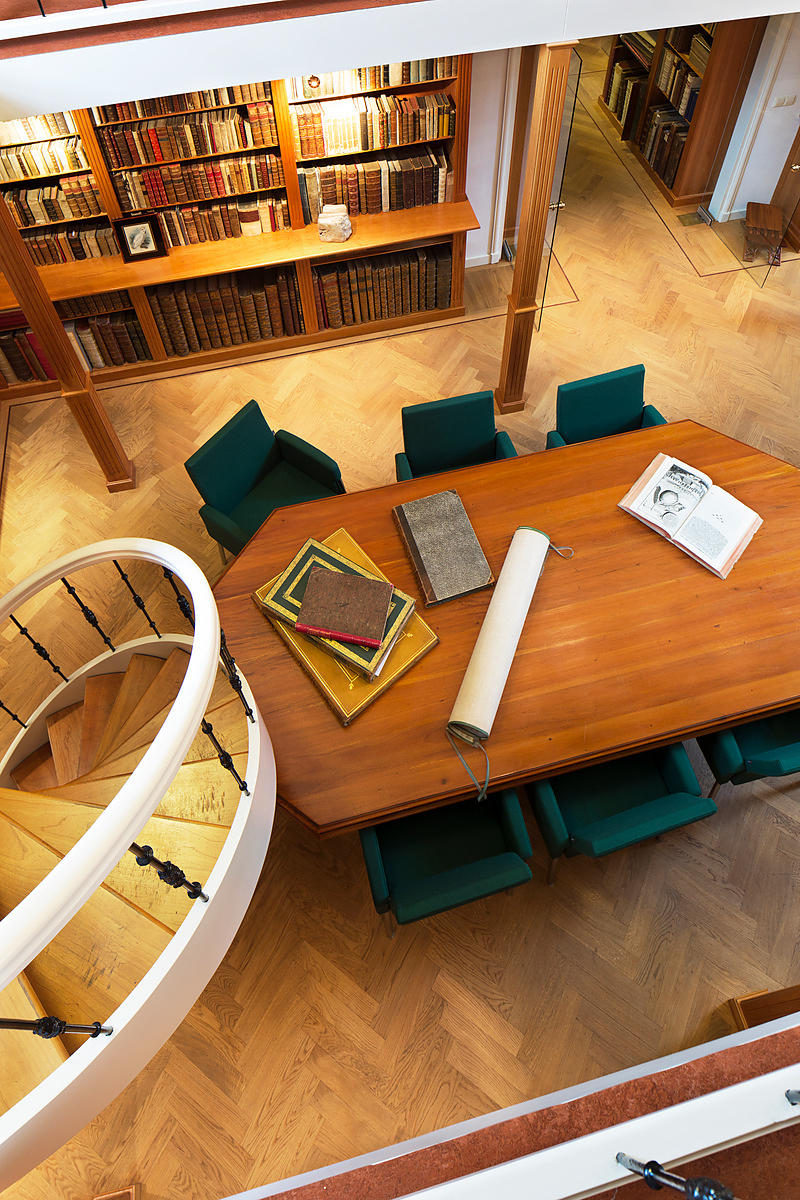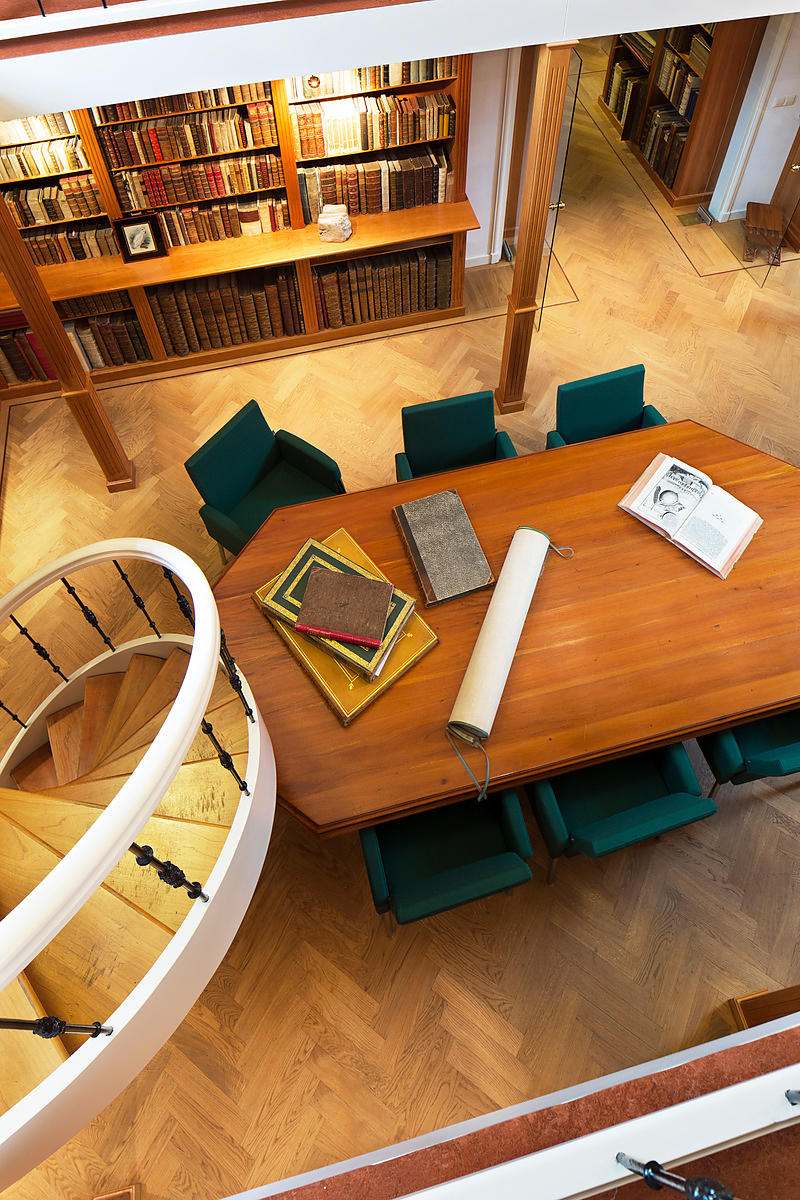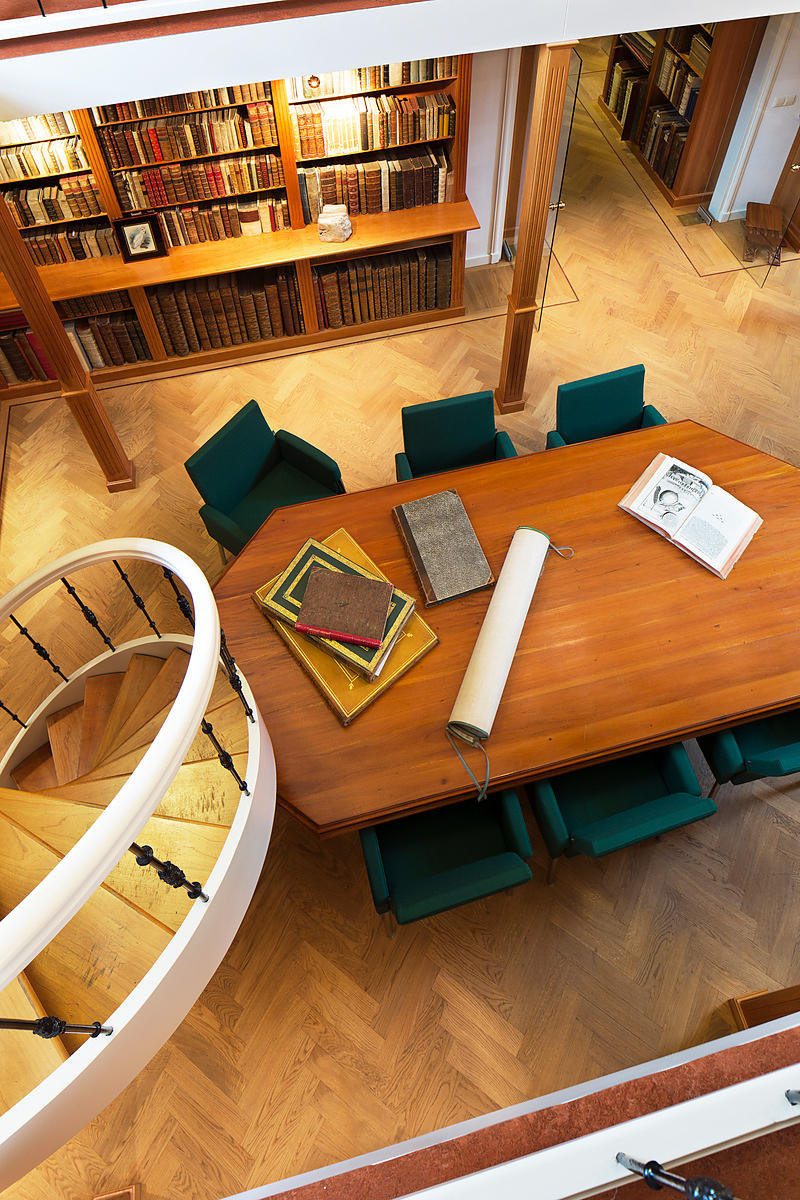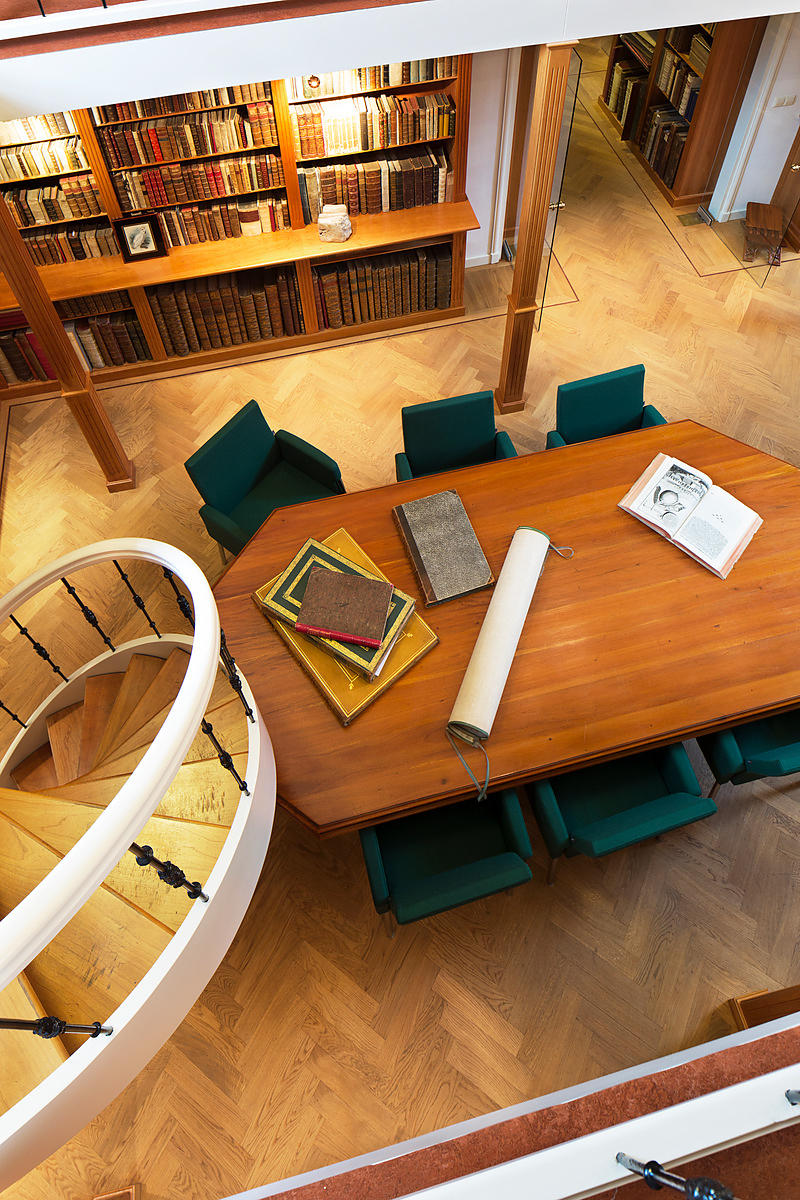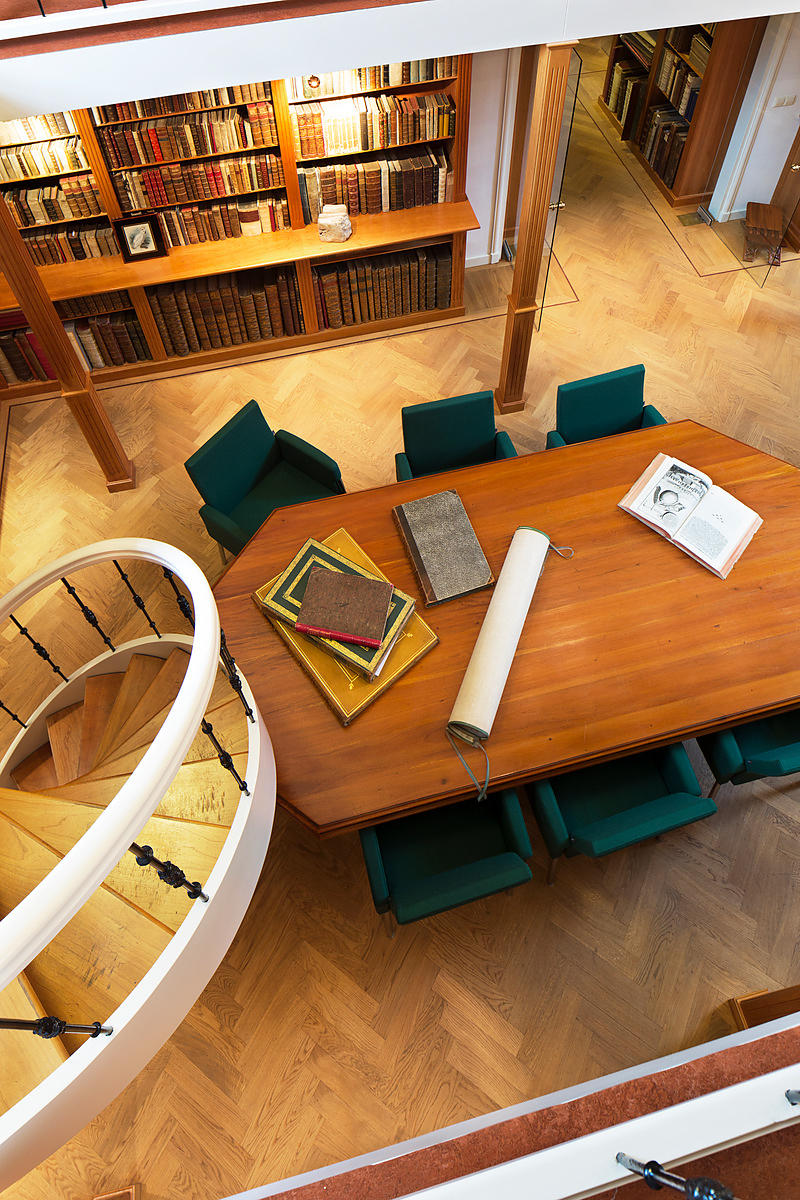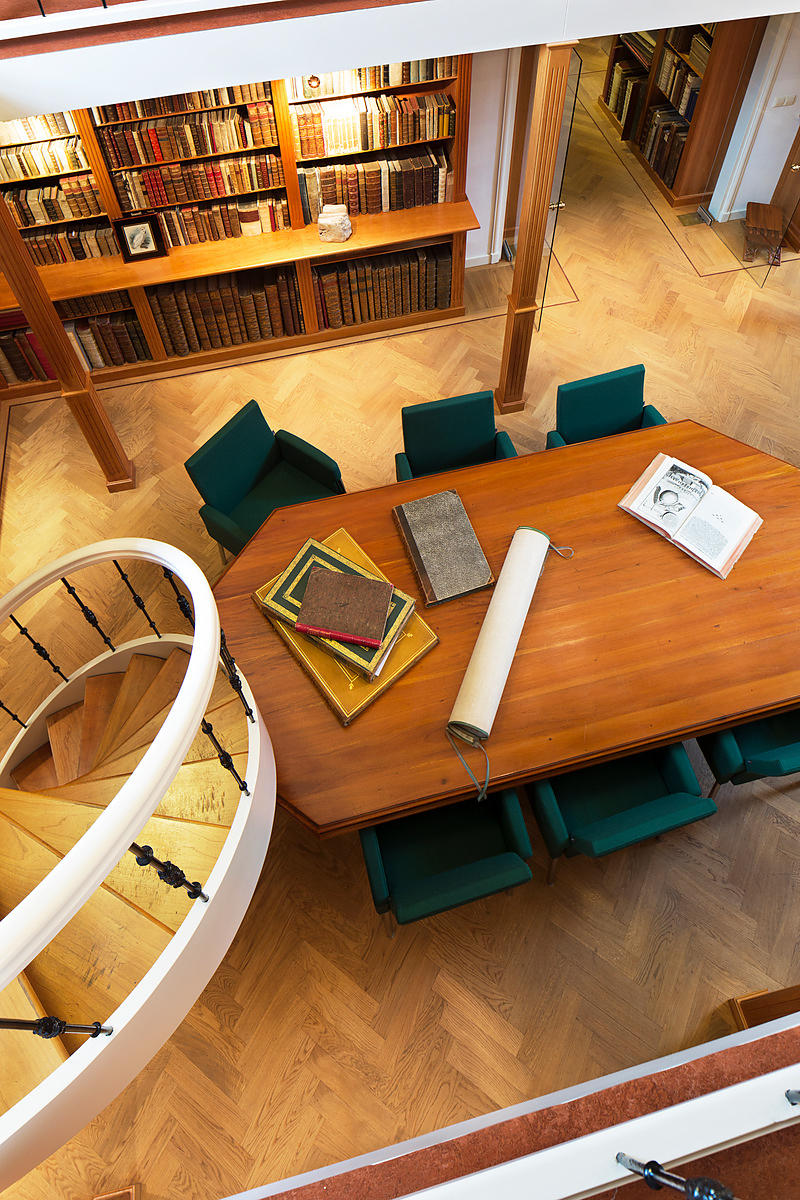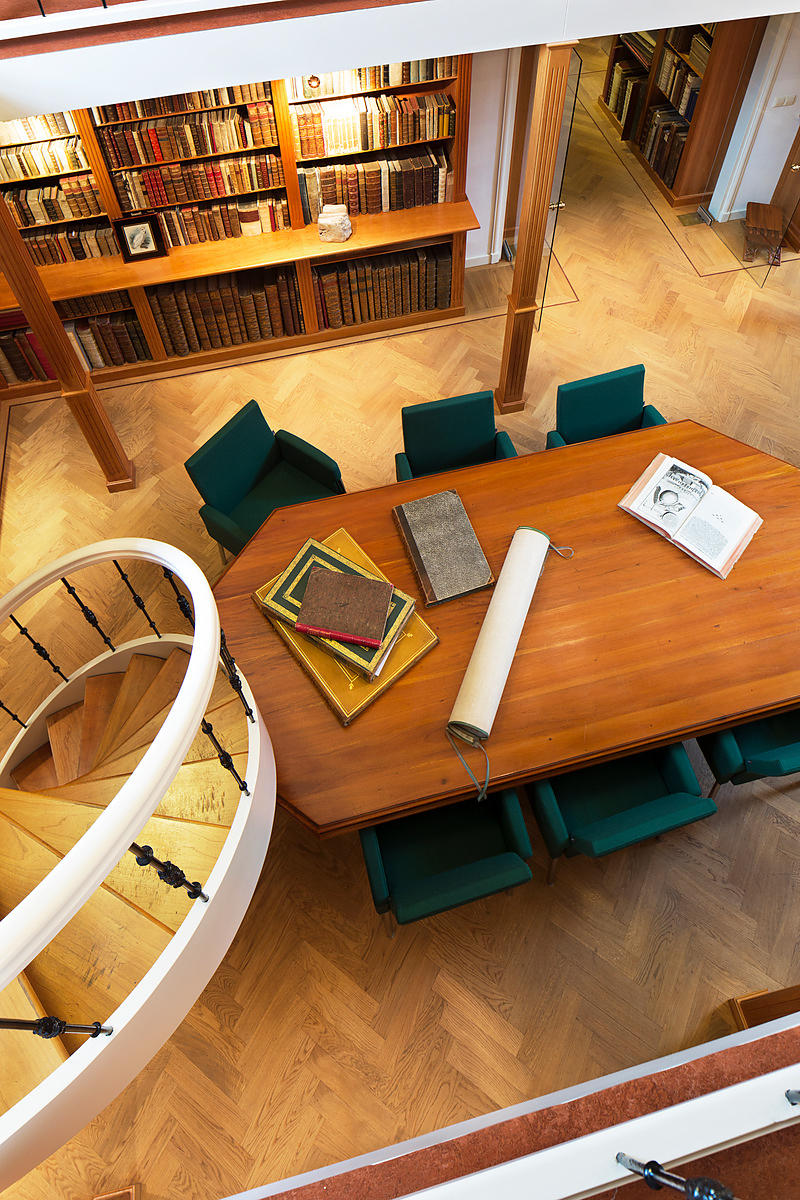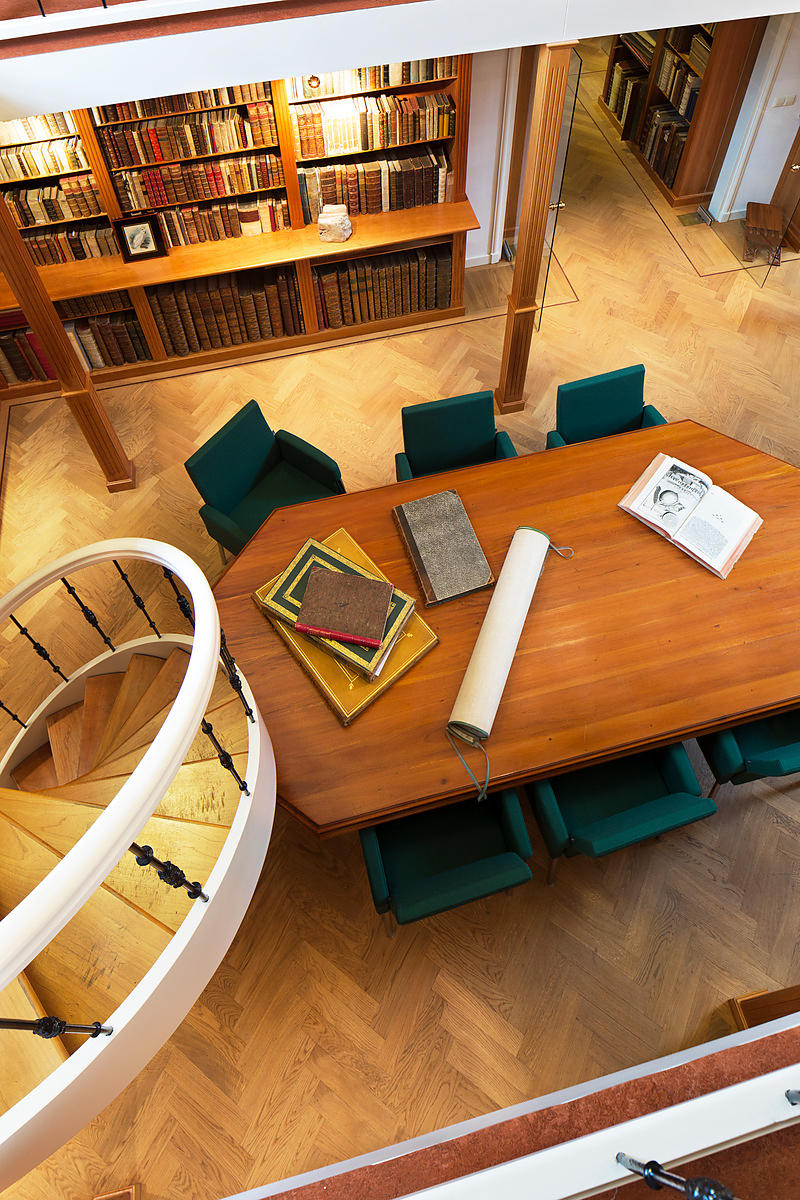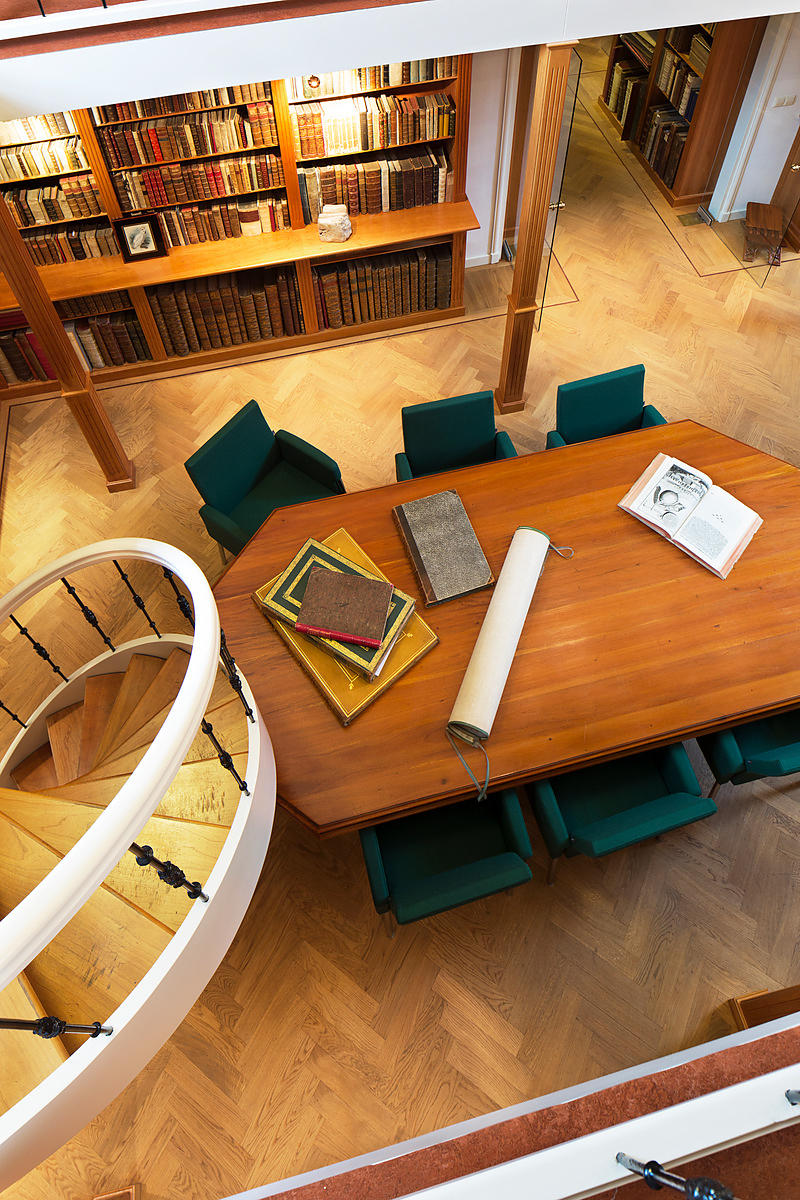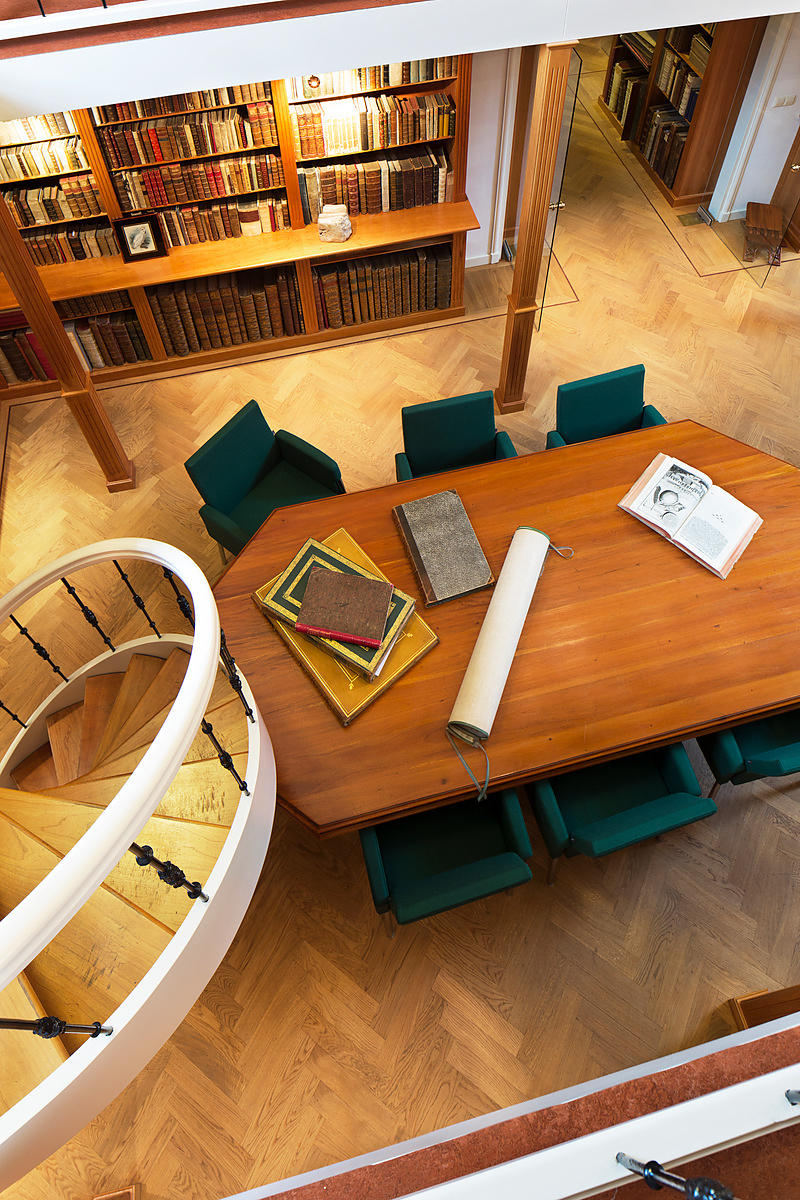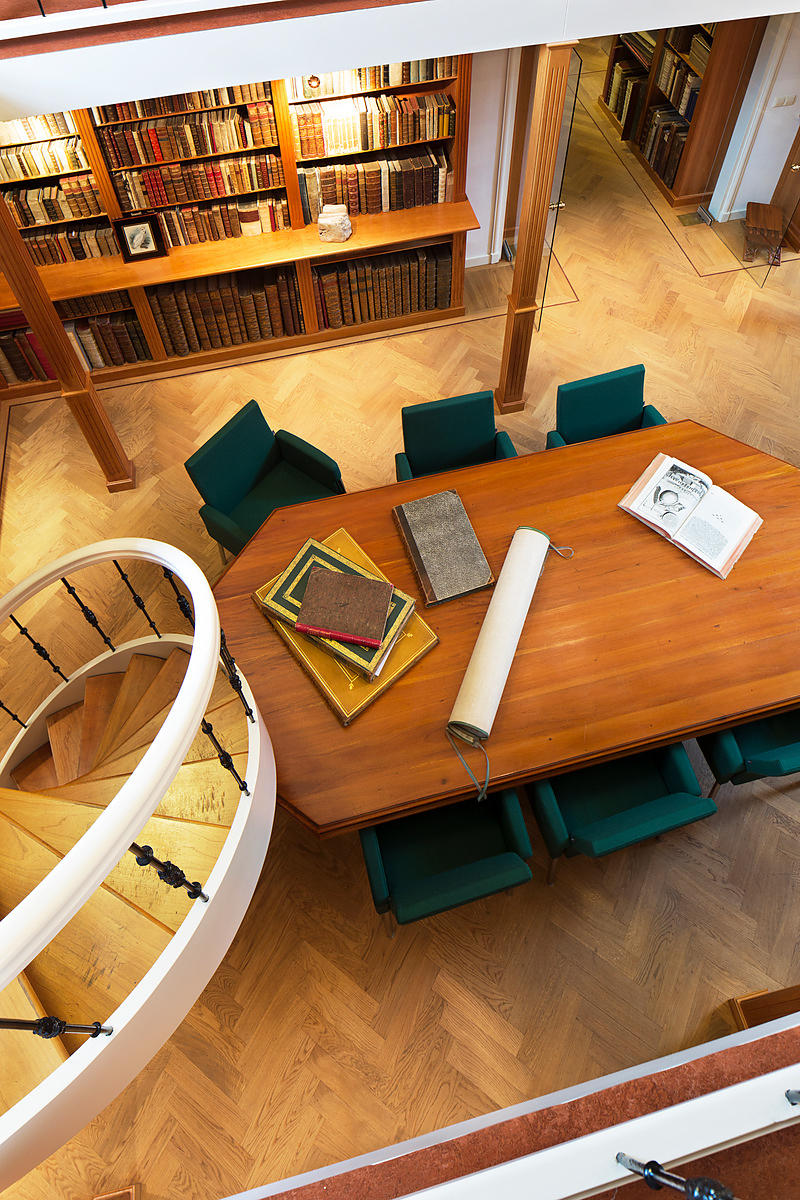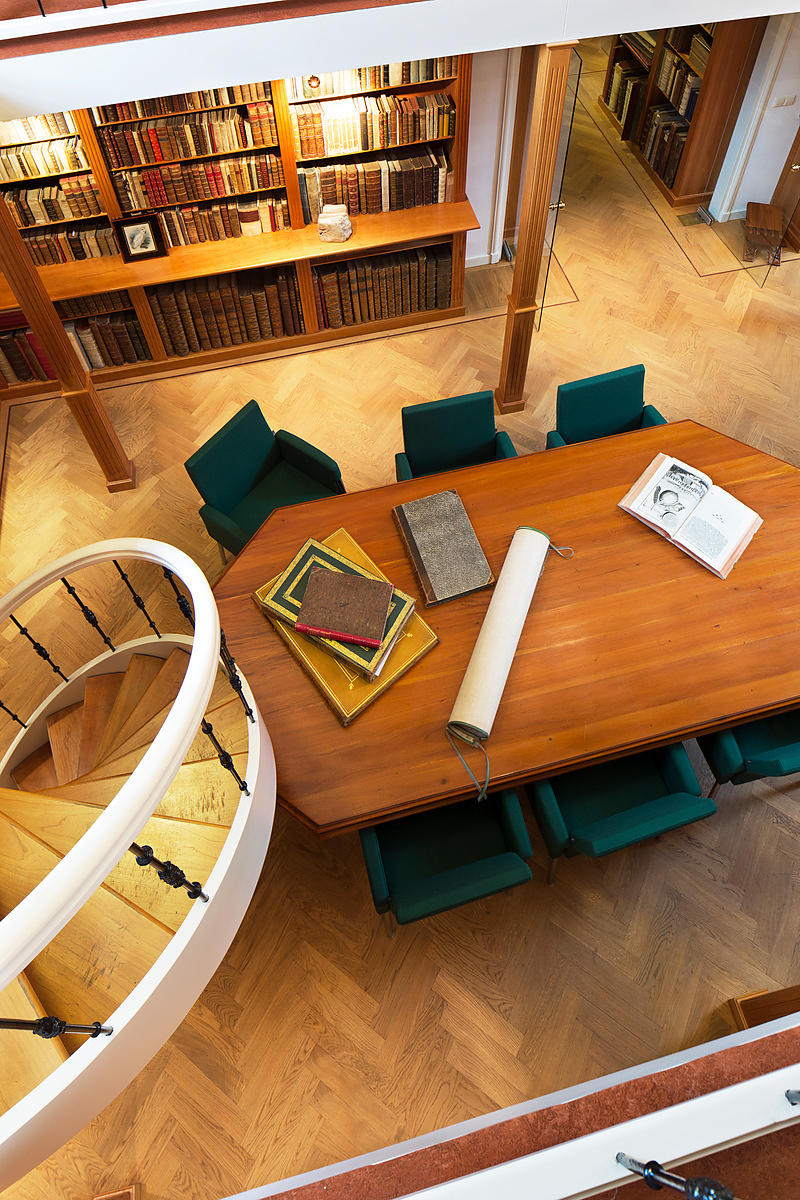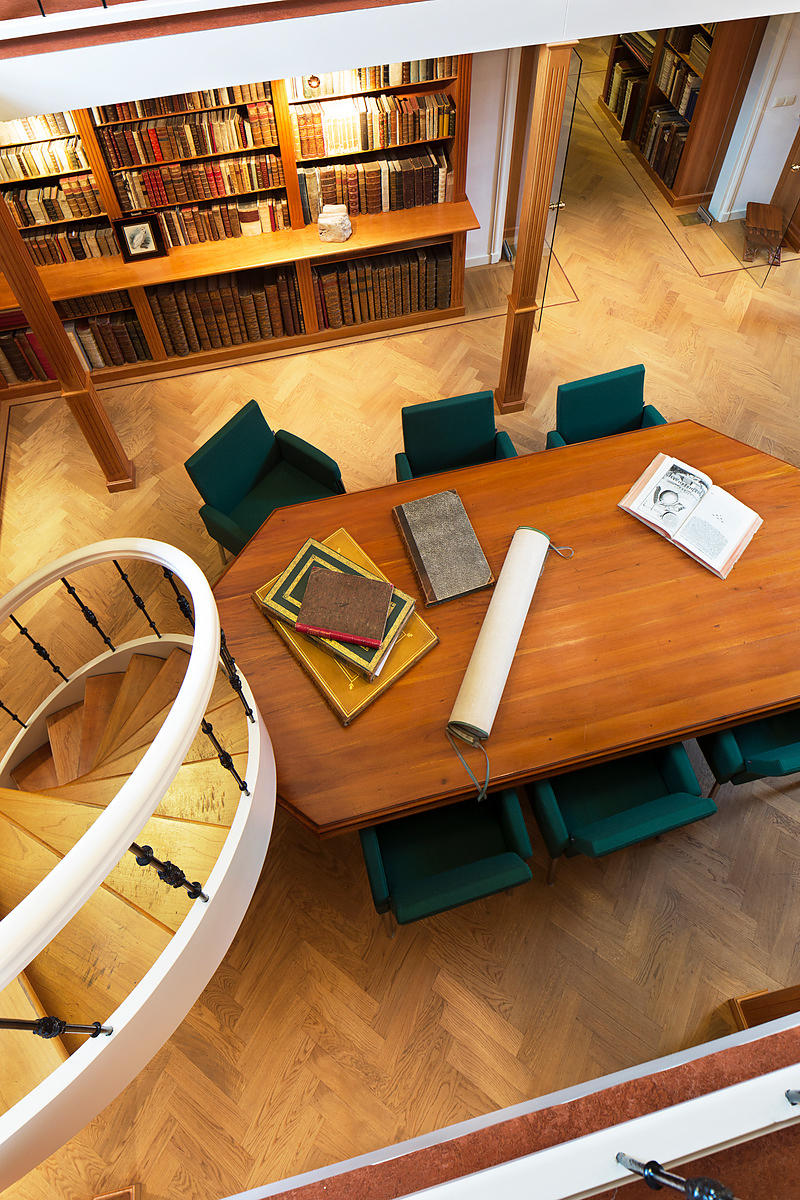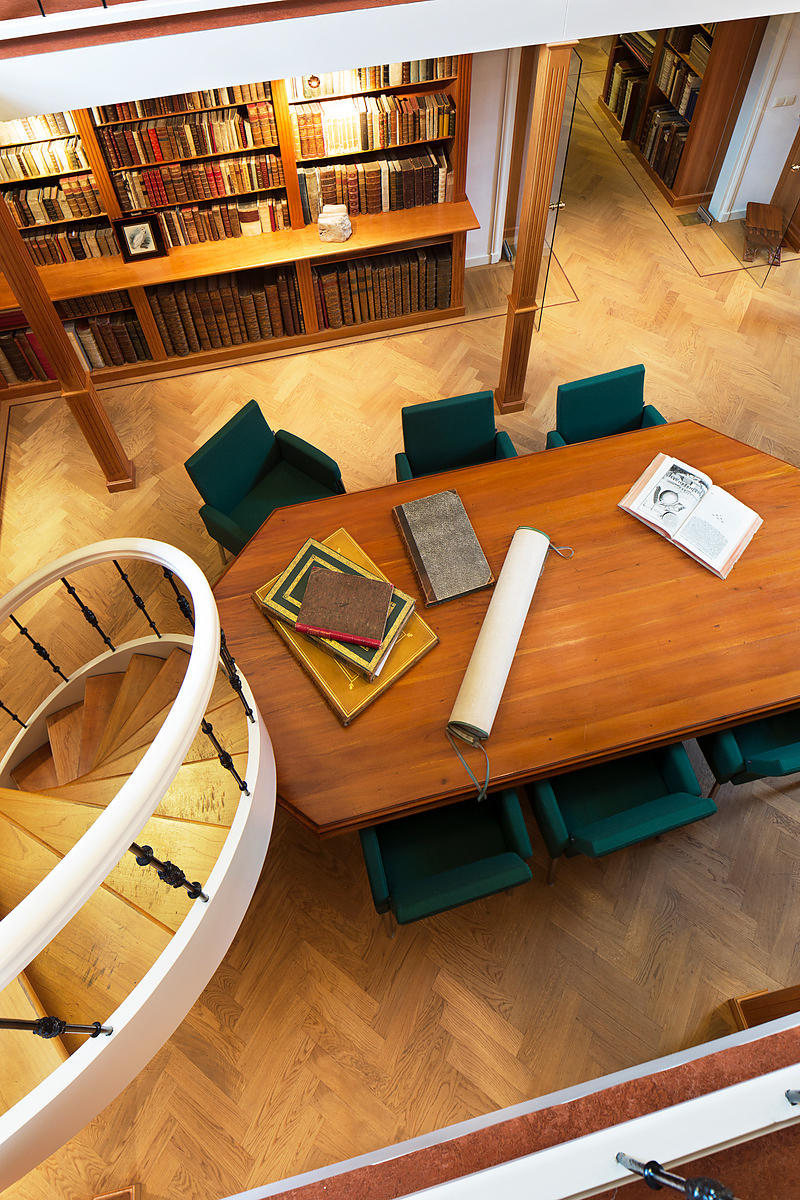 PAZ SOLDAN, Mariano Felipe.
Atlas geografico del Peru.
Paris, Firmin Didot brothers, children and comp., 1865. Large folio (51.5 x 37.5 cm). With 50 engraved maps, plans and views (including 20 coloured) and 24 tinted lithographs by F. Delamare. Contemporary black half sheepskin, rebacked.
€ 5,500
The first atlas of Peru containing detailed maps, plans and fine views, together with geographical and statistical information on Peru by the Peruvian historian, geographer and statesman Mariano Felipe Paz Soldan (1821-1886). With 3 full-page tinted lithographed portraits of Peruvian Indians. (plates 35, 35 bis, 35 ter). Further with a large magnificent folding lithographed panorama of Paz Soldan's home town of Arequipa (plate 42, 44 x 154 cm), and a large tinted folding lithographed view titled "Cuadro general de alturas comperativas del Peru" (plate 63). The large coloured mineralogical map titled "Mapa mineralogico del Peru" (plate 62) indicates the gold-mining sites with gold circles.
Foxed throughout, two small tears in 2 of the folding maps, but still in good condition. Spine restored. A magnificent atlas of Peru.
Catalogue of maps of Hispanic America II, p. 1; Phillips, Maps of America, p. 696; Sabin 59325; M. Layland, "Cartographic serendipity ...", in: The Map Collector 67 (1994), pp. 14-18.
Related Subjects: