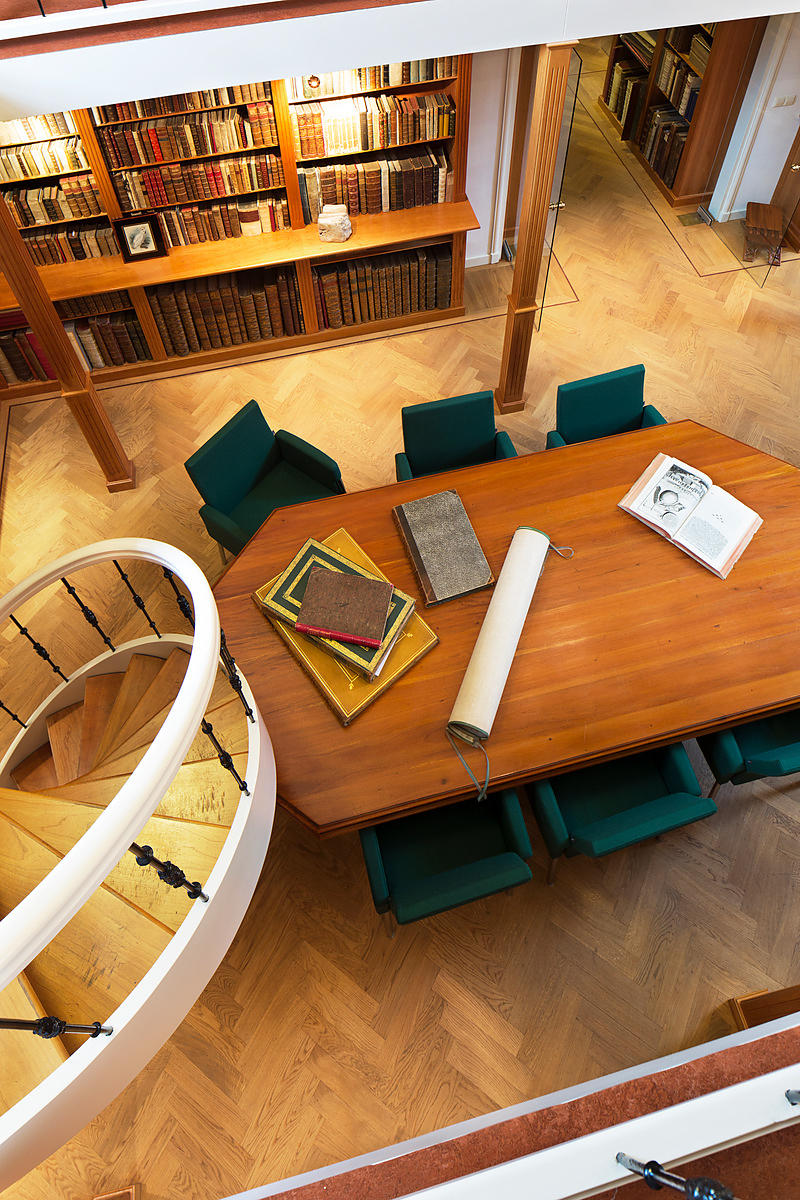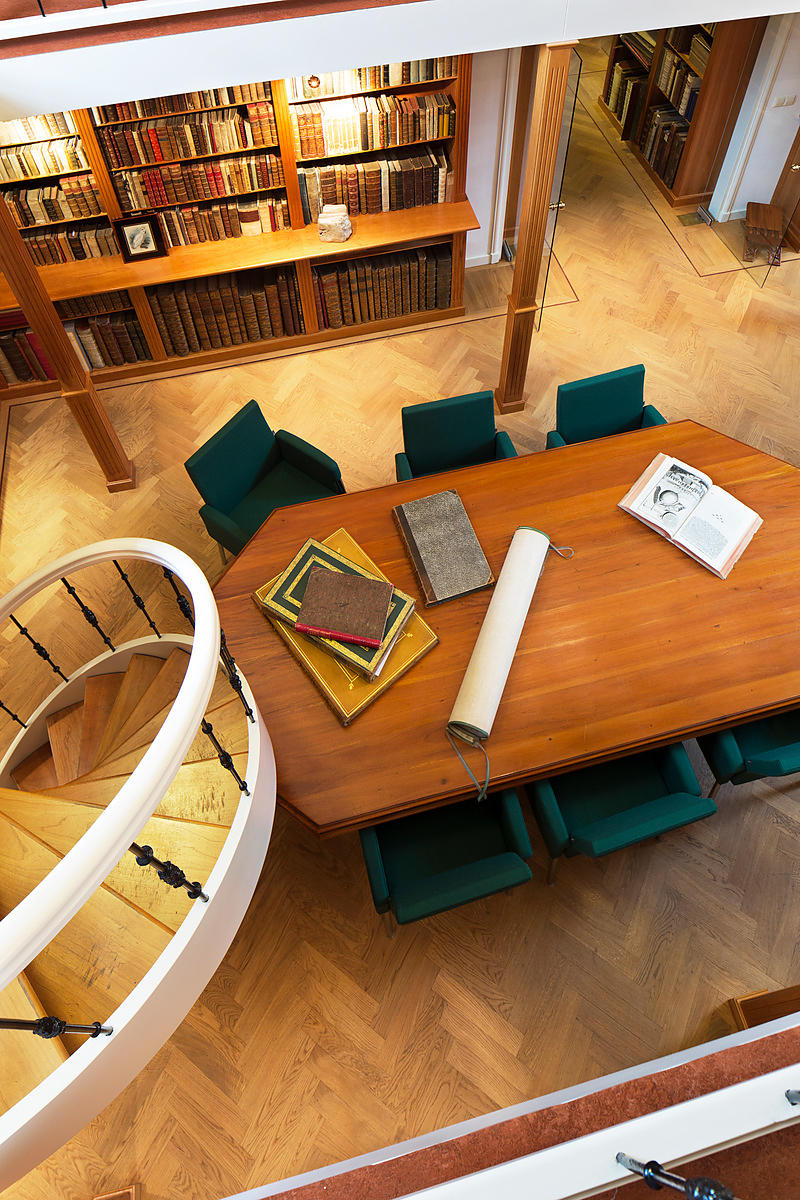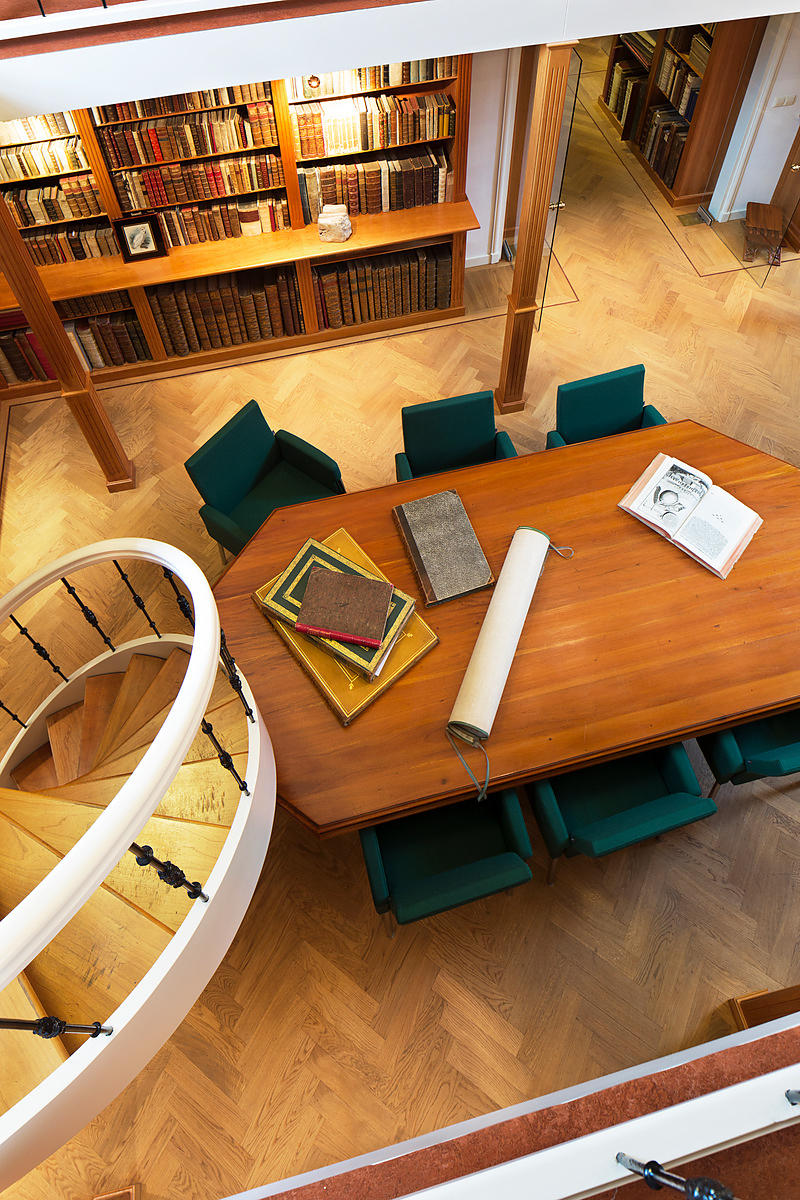 PAGAN, Blaise François de.
Relation historique et geographique, de la grande rivière des Amazones dans l'Amérique. Extraicte de divers autheurs, & reduitte en meilleure forme.Paris, Cardin Besogne, 1656. 8vo. With engraved double page map of the Amazon Basin. Contemporary mottled calf, gold-tooled spine.
€ 35,000
Reissue of an interesting work on the Amazon River by Blaise François de Pagan, count of Merveilles (1604-1655), dedicated to Cardinal Mazarin. The account is often considered only a slight variation on Acuña's work, but Pagan contradicts him on several points. The author probably had some travel accounts at his disposal which were unknown to Acuña (the reports by Teixera and Du Pará for example). The map drawn by Pagan is of great importance, since it shows the French colonial ambitions in the region.Our copy was originally in the library of the philosopher John Locke (1632-1704). It is inscribed by Locke and bears a press-mark, the date of purchase, the number of pages, the price paid for it (noted on page 11, as he always did), and a list of pages which interested him.Binding chafed, spine restored. Good copy of a rare work, with a most interesting provenance and complete with the map, often lacking.
Borba de Moraes, p. 128; Palau 208623; Sabin 58141; for John Locke: Harrison & Laslett, The Library of John Locke, p. 201, nr. 2167.
Related Subjects: