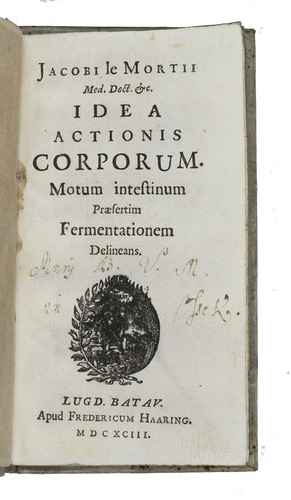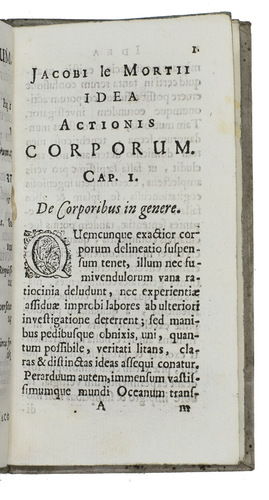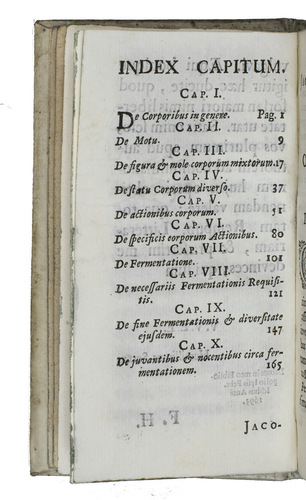 MORT, Jacobus le.
Idea actionis corporum. Motum intestinum praesertim fermentationem delineans.
Leiden, Frederik Haaring, 1693. 12mo. Contemporary vellum, blue edges. [8], 172 pp.
€ 650
First and only edition of this work on the human digestion. A Dutch translation by Jacobus Romans appeared in 1696 as part of the edition of the Dutch translation of his Pharmacia ... (Amsterdam, Jan ten Hoorn, 1696), with the title: Idea actionis corporum, dat is: dAfbeelding van de werkelykheid der lighamen.
Jacob Le Mort (1650-1718), a Dutch chemist and physician, was an apothecary at Amsterdam before he moved to Leiden to set up a private laboratory where he also lectured. After many difficulties and fierce opposition, he was appointed professor of Medicine at the Leiden University in 1702. He was the predecessor of the famous Boerhaave.
Some small stains on the vellum, but otherwise in very good condition. Hoogendoorn, Mort, 03D; Krivatsy 8122; Lex. hervorr. Aerzte, IV, p. 289; NNBW, I, cols. 1345-46.
Related Subjects: