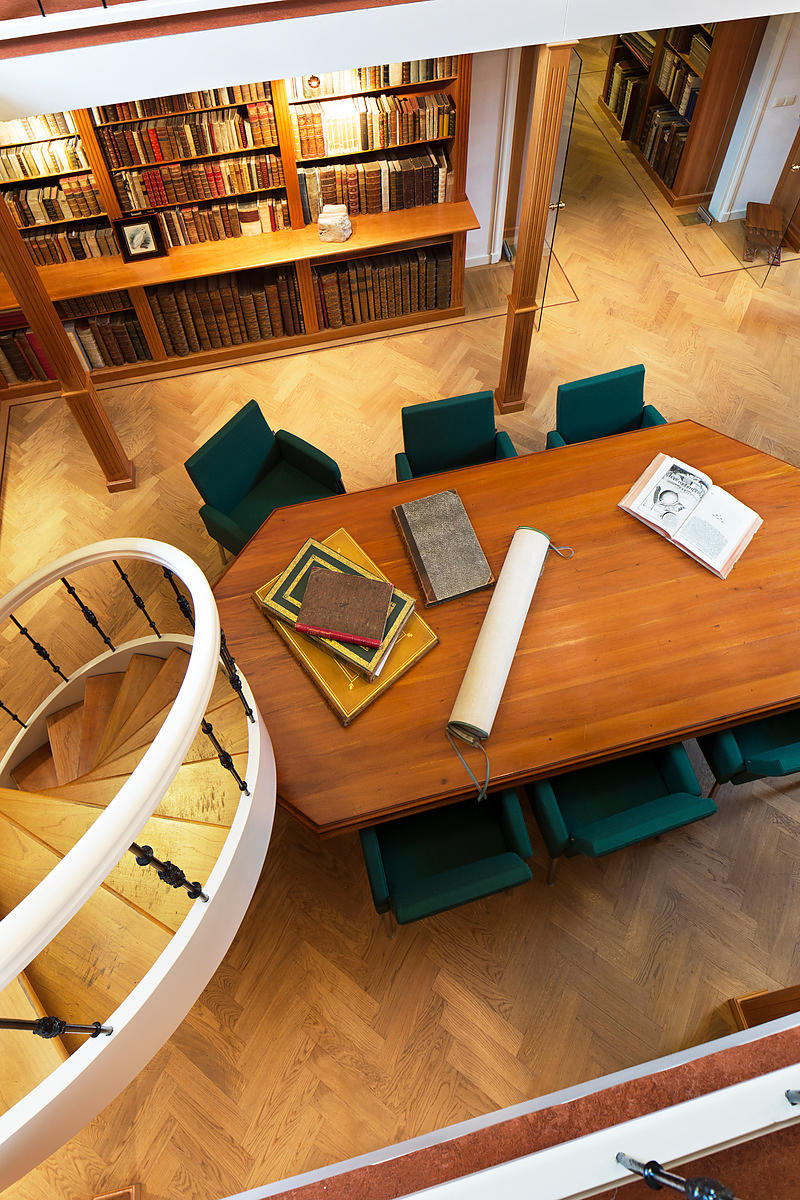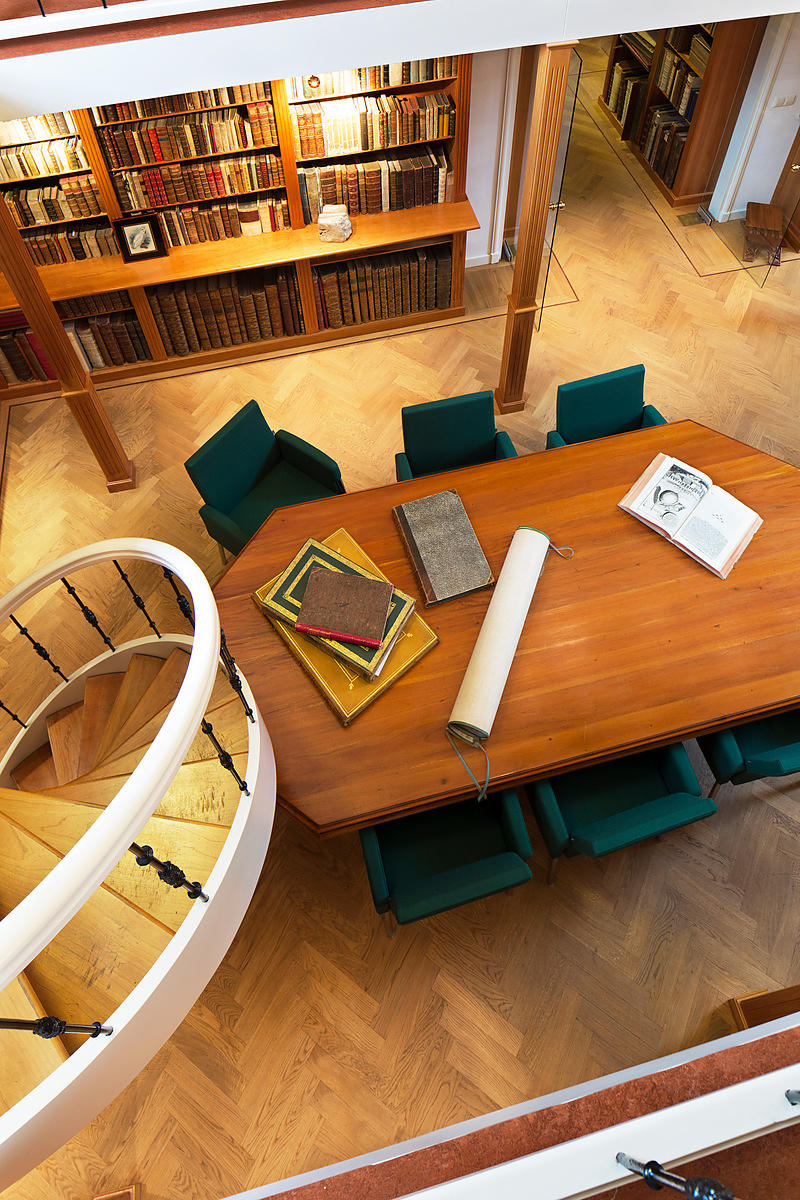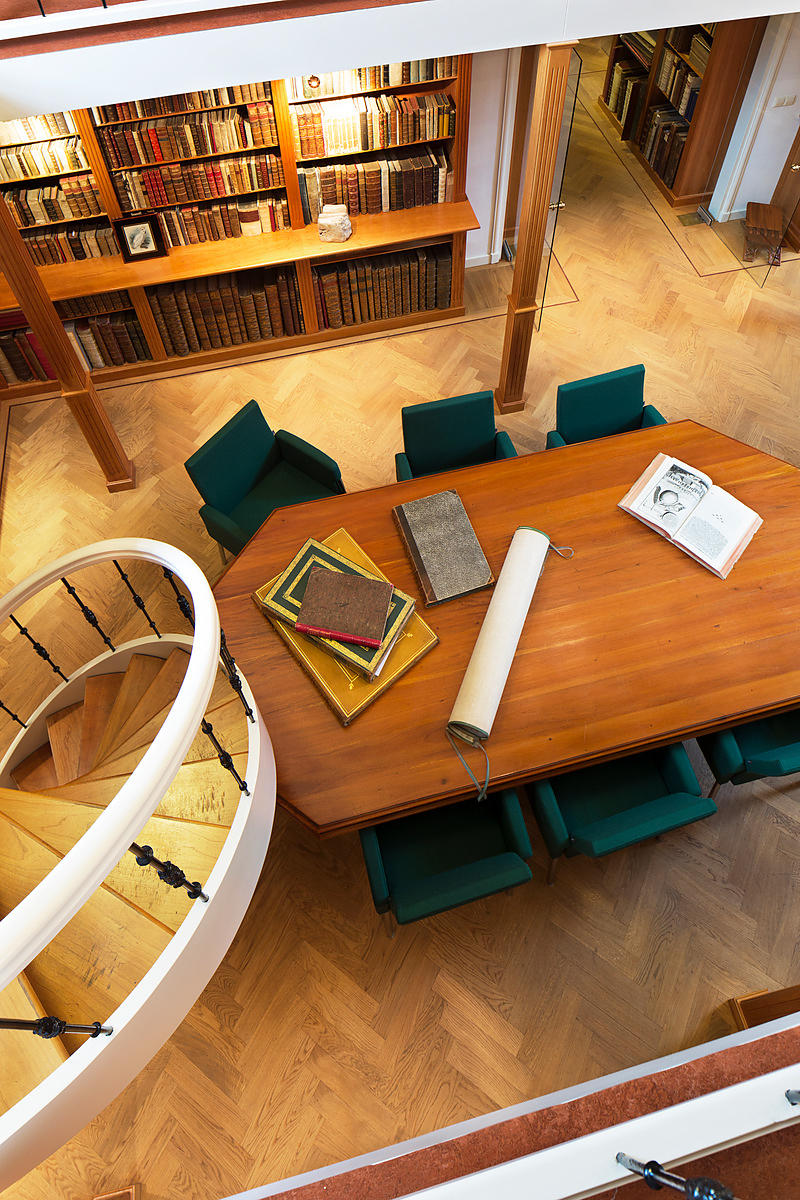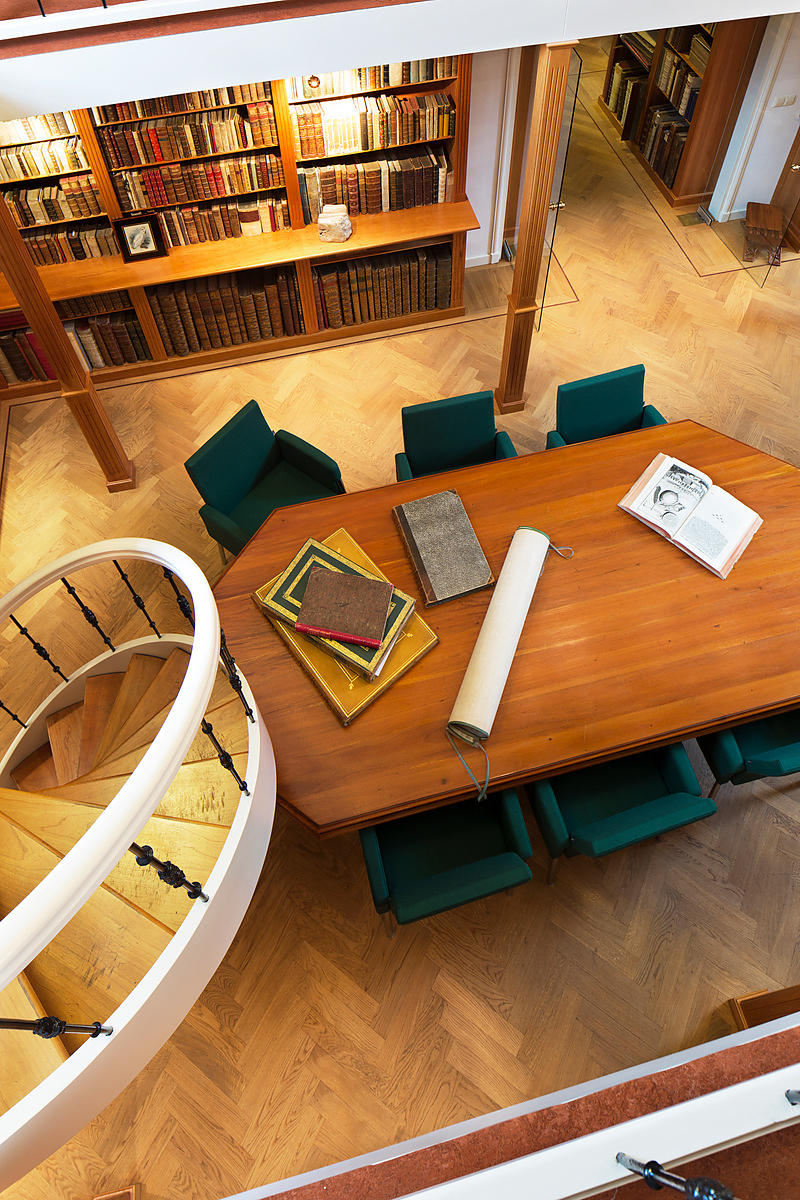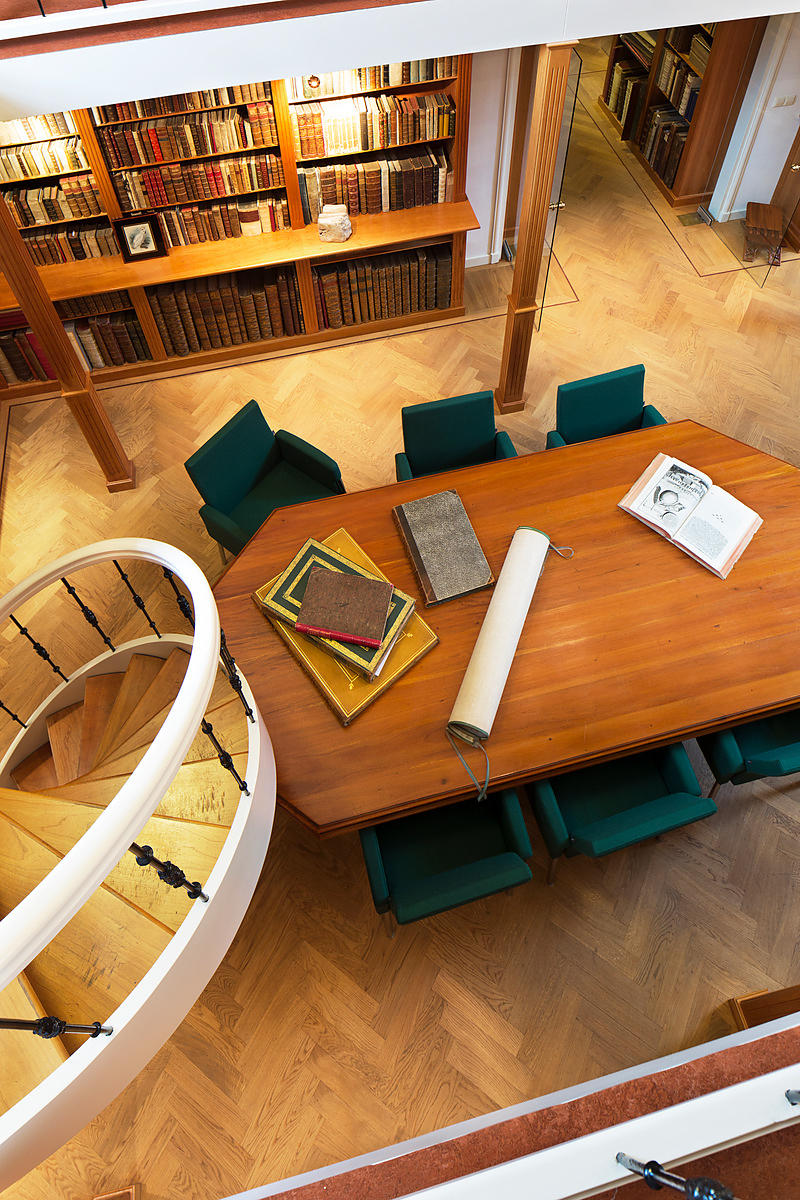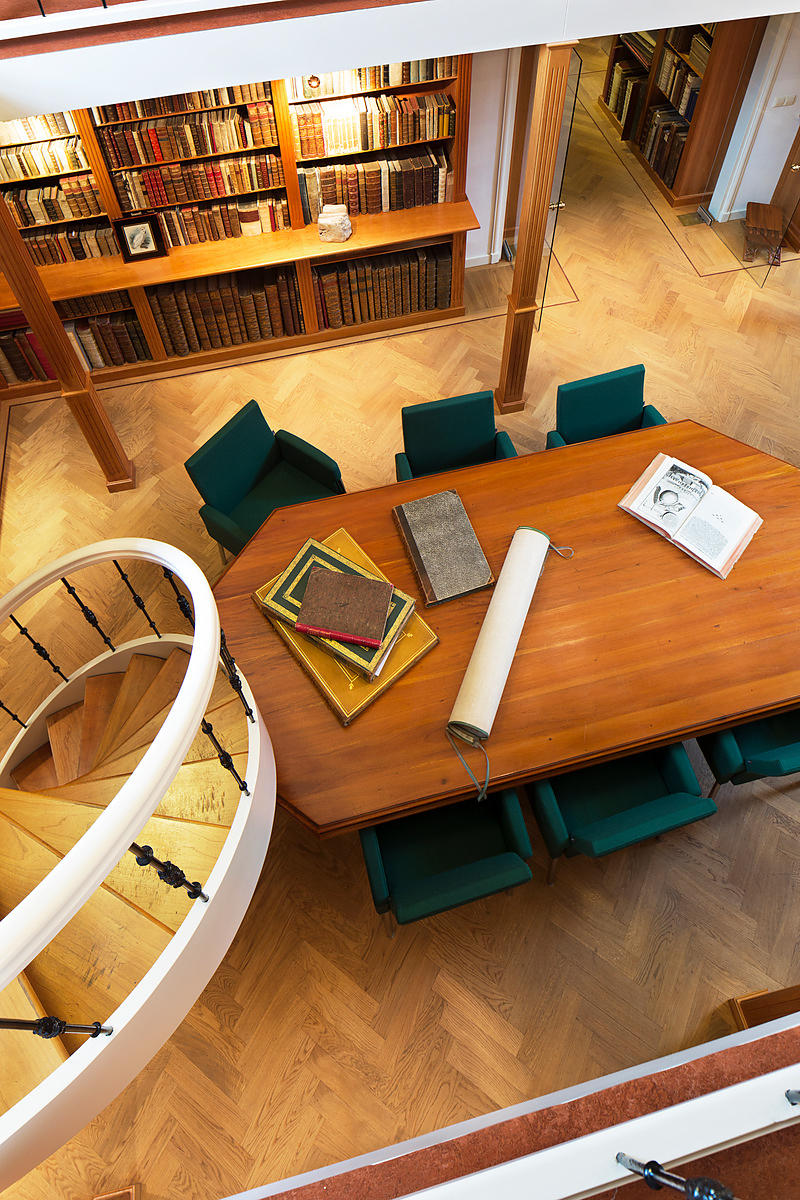 MASCHEK, Caroline.
67 studies of orchids.
Cervené Pechy (Bohemia), 1885-1889. 67 drawings of orchids in coloured gouaches on thin laminated board, mostly with a smooth grey surface (32 x 24 cm; the painted images about 14 to 28 cm tall), most captioned with the Latin name, place of origin, name of a botanical collection or reference and the month of the drawing. Some drawings dated and monogrammed by the artist. Each drawing with a tissue attached to the back to protect the next drawing in the stack. The drawings loose in a half red morocco clamshell box.
€ 48,000
A collection of 67 fine orchid drawings in coloured gouaches, clearly forming a series in a consistent style and format, commissioned by Baron Theodor Karel Josef Hruby z Gelenj (1826-1914) at Petschkau (Pecky) castle in Bohemia (Cervené Pecky, east of Prague), where he assembled the largest and most important collection of orchids in the Austro-Hungarian Empire at the end of the 19th century. Each is meticulously drawn in coloured gouaches on thin laminated board. The board used for most of the drawings has a smooth grey surface, but that used for a few has a light brown, dark brown, light blue or cream-coloured surface to show the orchid to best effect. A few are executed in landscape format. The caption to nearly every drawing gives the Latin name, the place of origin (many from Brazil or elsewhere in South America, Central America, Mexico, Africa and Southeast Asia), the name of one of a dozen botanical collections or catalogues (most often Lindley or Reichenbach) and the month of the drawing.
Little is known about the artist, normally cited as Caroline Maschek (1857-1938), who would have been only about 30 at the time. She is said to have been born in Prague, so her name was probably Germanized from the Czech Karolina Masek. She is thought to have prepared some 300 drawings of Baron Hruby's orchids. Some survive at the Imperial palace Schloss Schönbrunn in Vienna, which apparently acquired them in 1916. A collection from the same series as the present, but containing 59 drawings compared with the present 67, brought $92,500 at auction in 2011.
With an occasional small marginal tear, not approaching the drawing, but generally in fine condition. The box also fine. A stunning set of drawings of orchids from the gardens of one of the greatest orchid collectors.

Related Subjects: