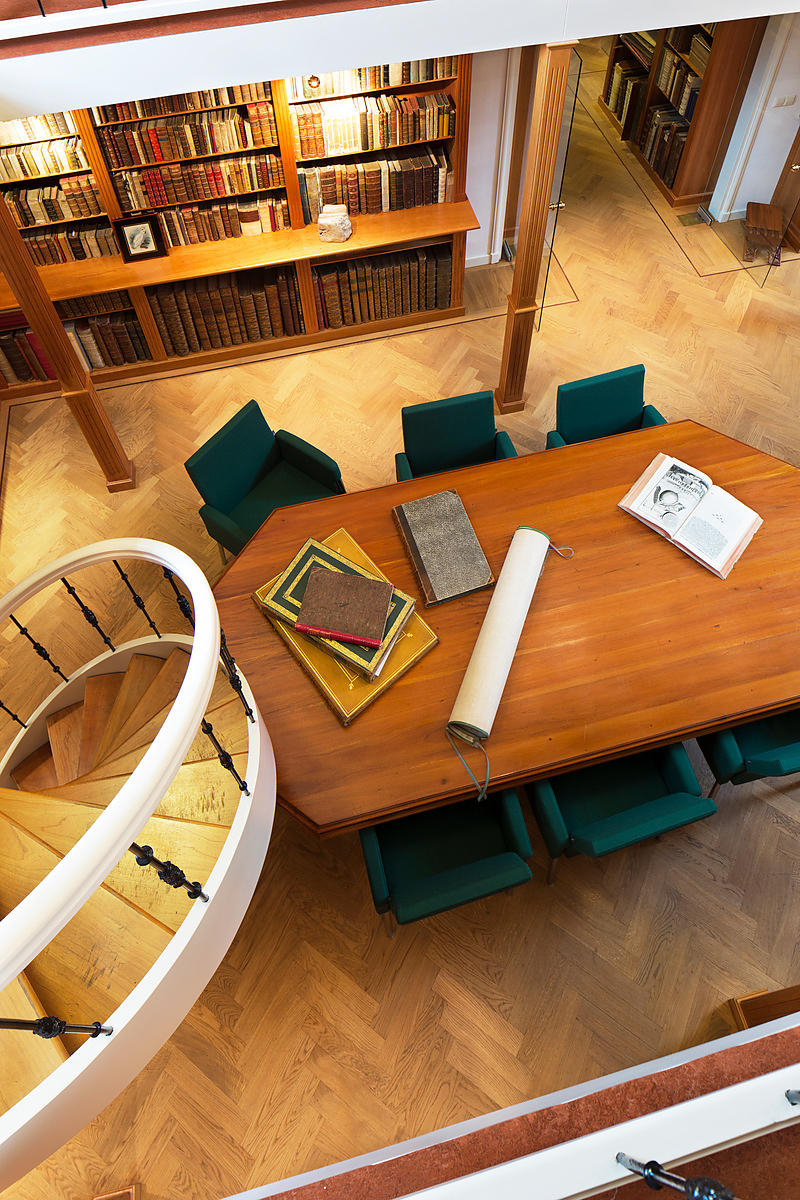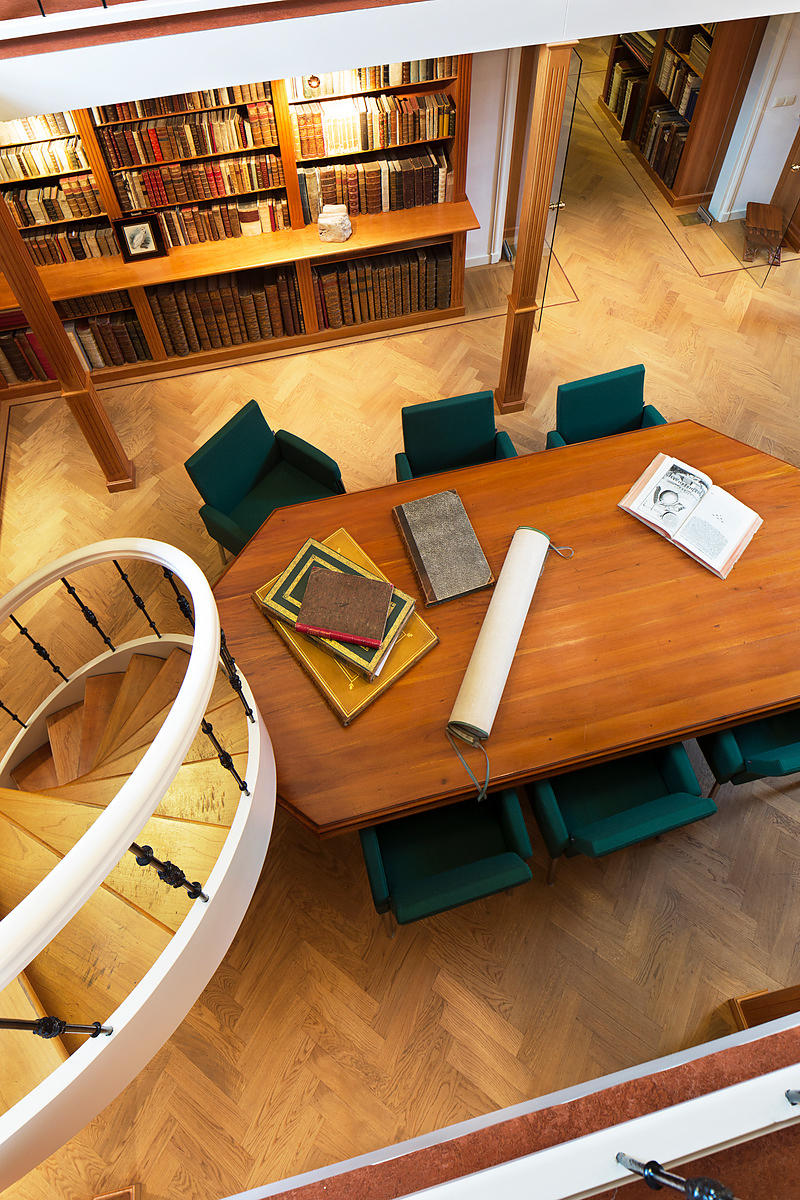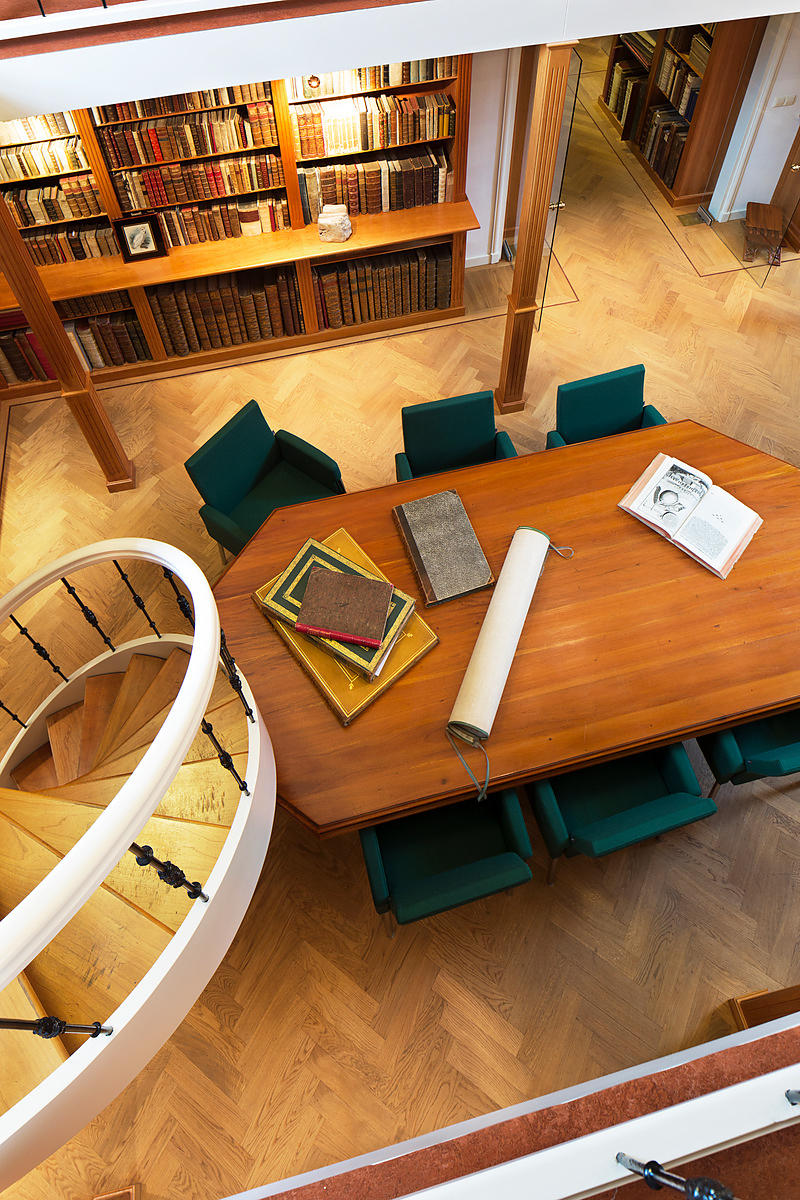 MAASKAMP, Evert.
Panorama. De veldslag van Waterloo 18 junij 1816. Derzelve nauwkeurige beschrijving ... en bijgaande plan en explicatie.
Including:
- Beschrijving van den roemrijken veldslag van Waterloo, voorgesteld in het panorama op het Leidsche Plein over den Hollandschen Schouwburg.
- État et répartition de l'armée co-allié, commandée en chef par Mgr. Le Duc de Wellington; au 18 juin 1815.
Amsterdam, Evert Maaskamp, 1816. 8vo. With a folding engraved and letterpress plate of the panorama. Original publisher's wrappers. 16, [8] pp.
€ 500
First edition, with an early issue of the wrapper, of a description of the panorama showing the Battle of Waterloo, which was erected on the Leidseplein in Amsterdam. Curiously enough the description's wrapper misdates the Battle of Waterloo and instead of the order of battle in Dutch, it contains the order of battle in French.
Painted for a Dutch audience (at that time, the Kingdom of the Netherlands included modern Belgium and Luxemburg), the panorama depicted the moment during the battle in which the Prince of Orange, the future King Willem II of the Netherlands (crown prince when the panorama was on display), was wounded in the shoulder. The engraving shows the entire panorama and provides a key to the numerous notable participants and events. The booklet describes the battle in particular as related to the panorama and gives the order of battle for the Anglo-Dutch Army.
The panorama, an initiative of the Amsterdam printer and bookseller Evert Maaskamp (1769-1834), was painted by Jan Kamphuysen, (1771-1829), Cornelis de Kruijf (1774-1828), Carel Lodewijk Hansen (1765-1840) and Louis Moritz (1773-1850). It was placed in a decorated wooden rotunda erected opposite the theatre on the Leidseplein, where it was open to visitors from 1816 to 1818. In 1818 the panorama travelled to The Hague, Aachen and Brussels. For the event, Maaskamp published a second edition of the description, in French. The kings of the Netherlands and Prussia and the emperors of Austria and Russia visited it, as did the Duke of Wellington and several other commanding officers.
With "1816" corrected by hand in "1815". Binding loose and front wrapper detached, nevertheless the text and engraving are in good condition. Koolhaas-Grosveld, De ontdekking van de Nederlander, pp. 299-301; Putter, Monorama, pp. 77-90; Sloos, Onze Slag bij Waterloo, pp. 125-128 & 227-237.
Related Subjects: