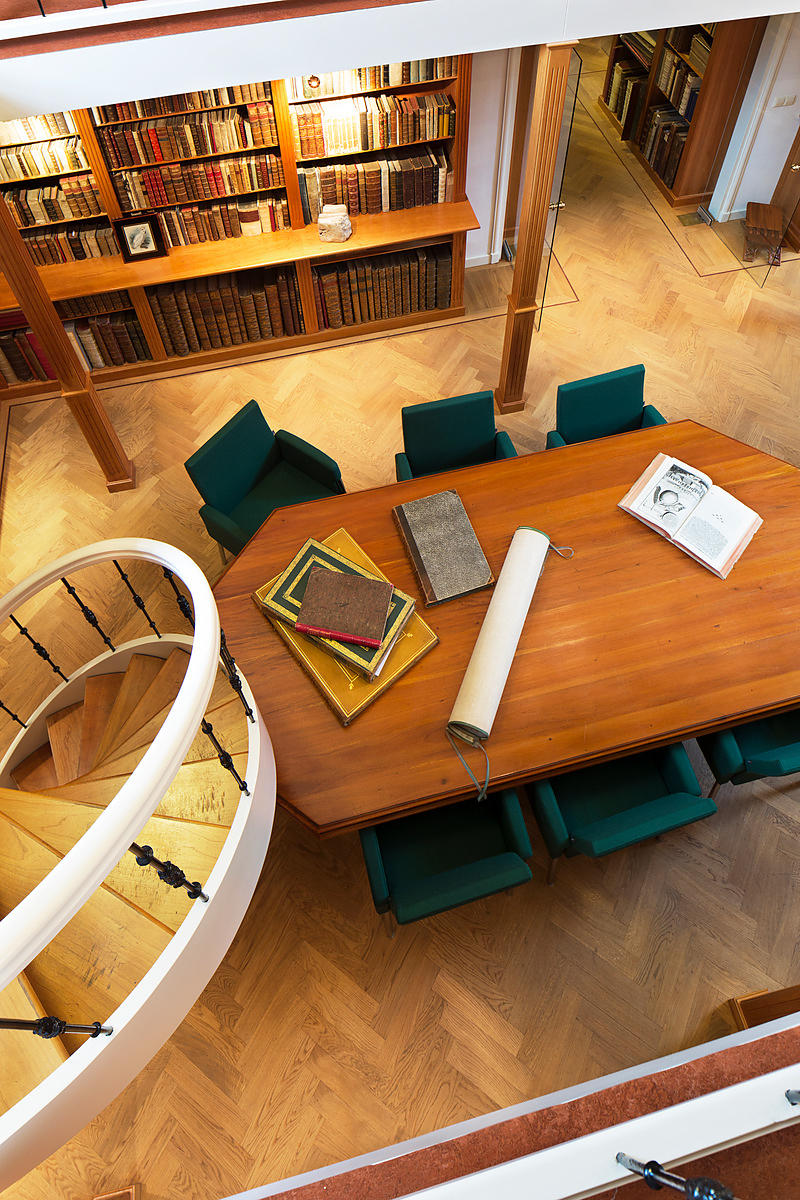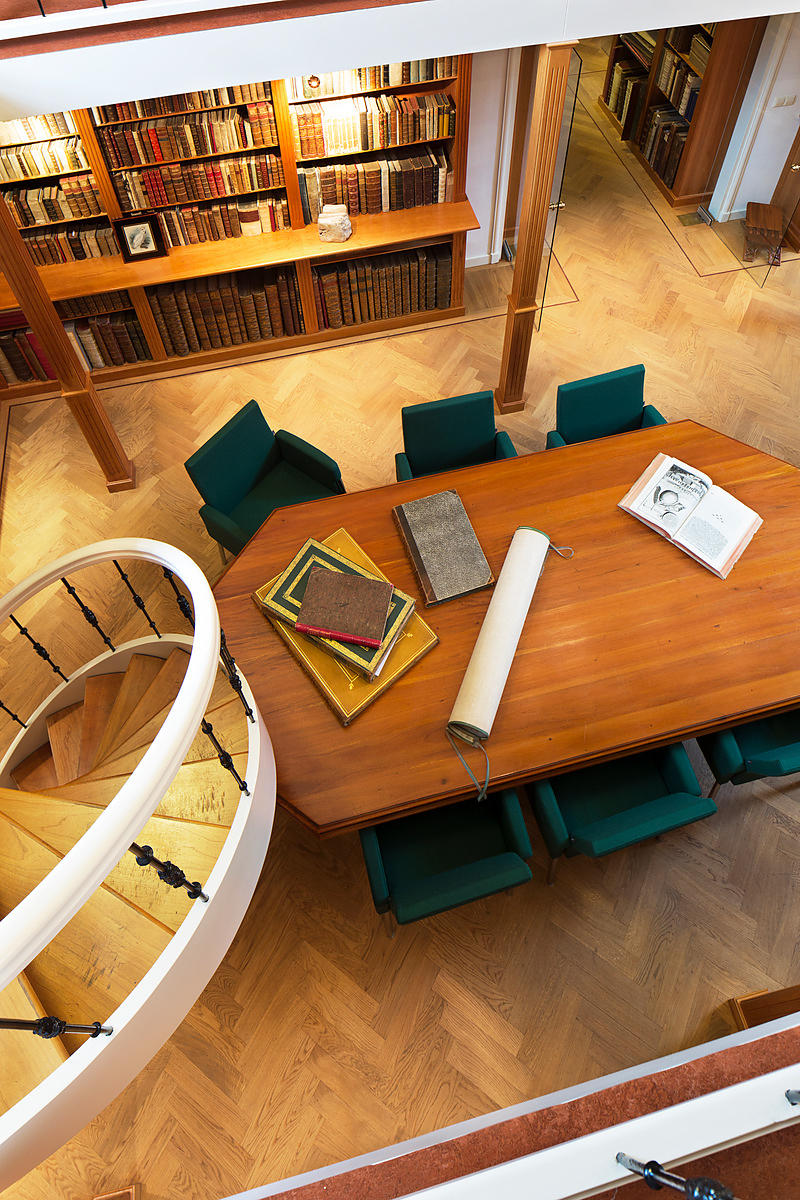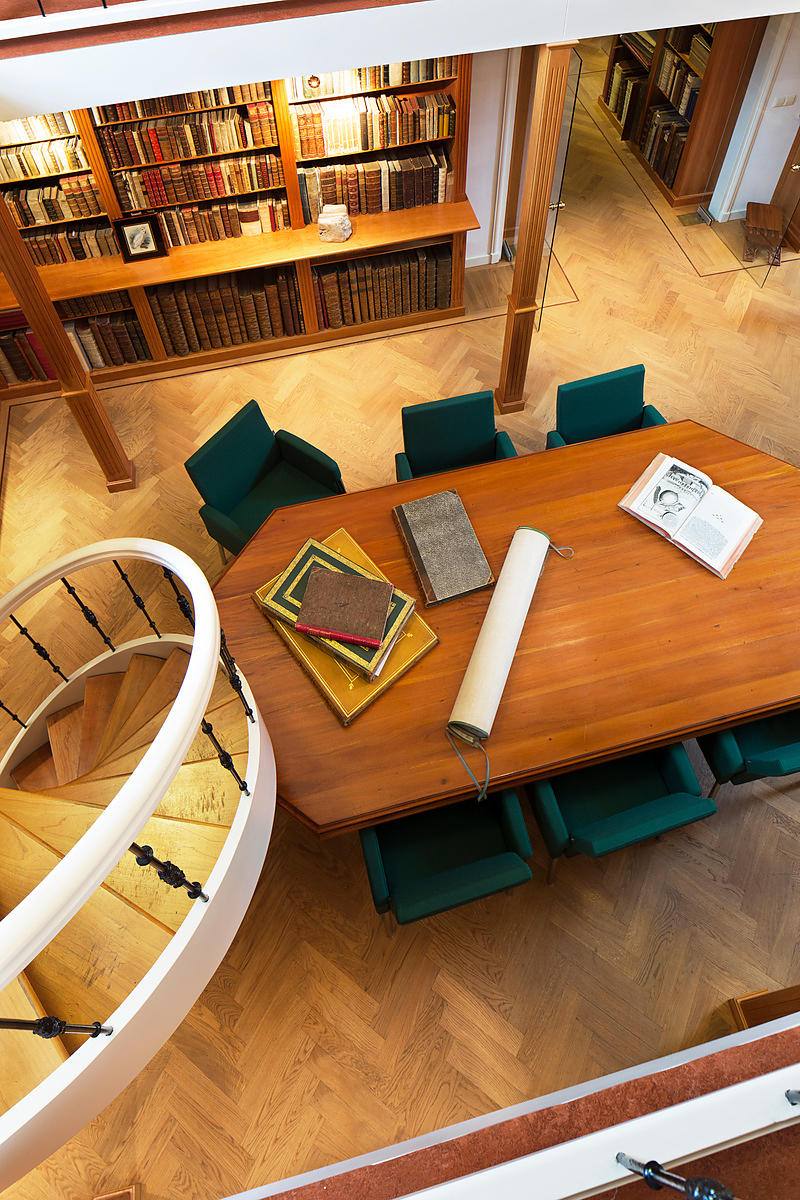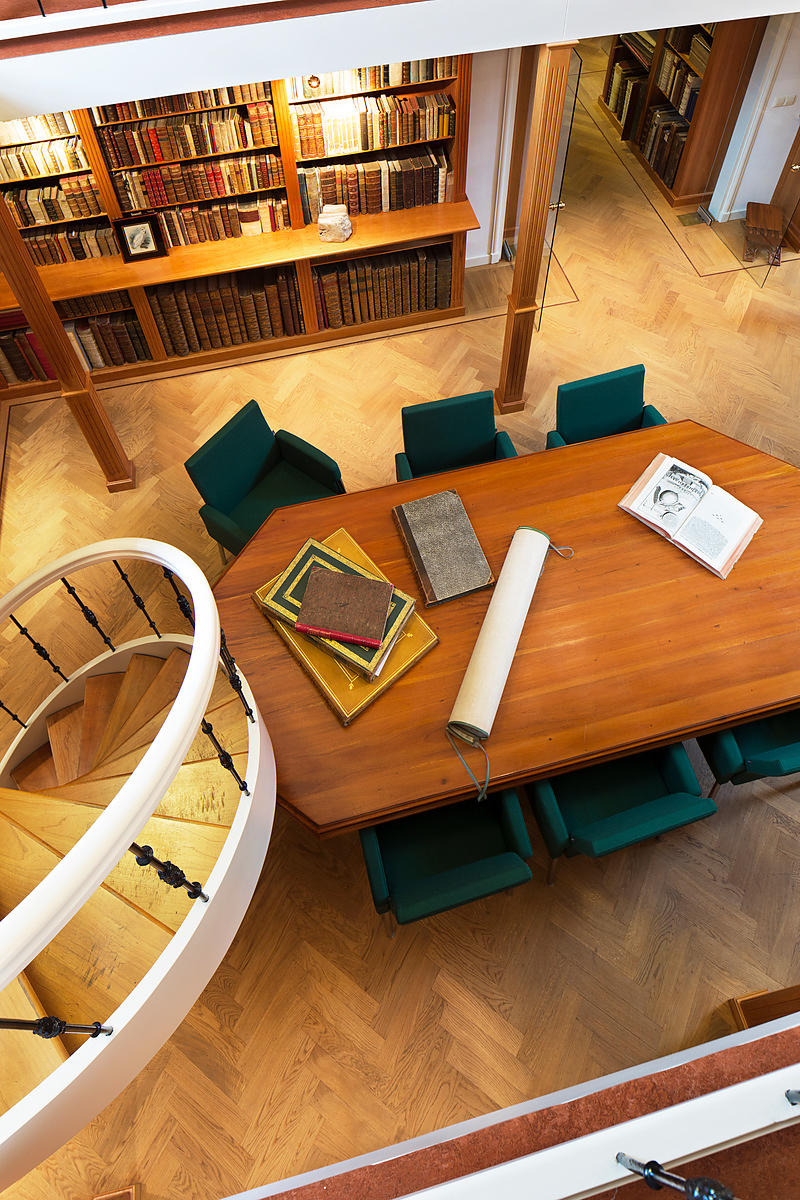 LIVIUS, Titus.
Roemsche historie oft gesten, . . . nu erstmael in onser Nederlantscher spraken ghedruckt.
Antwerp, (colophon: printed by Jan Grapheus and sold by Jan Gymnicus), August 1541. Folio. With the title-page and each of the 3 part-titles in a frame built up from 4 woodcuts (part 2 with different blocks than the others), well over 200 woodcuts in the text (including repeats). Late 17th-century calf, richly gold-tooled spine.
€ 6,500
First Dutch edition of Livius's classic history of Rome, beautifully illustrated with hundreds of woodcuts, many measuring about 12×14 cm. Written about 10 AD, it is the most extensive work to survive from classical antiquity, and the present translation for the first time acquainted a wider audience in the Low Countries with the "knightly, manly deeds" (as the title puts it) of classical heroes. The woodcuts provide a fascinating view of clothing, architecture, military and other equipment, boats and sometimes trades and other human activities. The view they provide is not of classical Rome, however, but of the early sixteenth-century, for the artists made very little attempt at historical accuracy. A few showing battles, sieges, councils, visitations, etc. are used many times to illustrate different events, but others more specifically reflect the subjects of the text. So we see a hundred-and-twenty-foot dragon, the death of Archimedes, the use of elephants in battle, the burning of books (very topical in 1541!) and many other lively scenes.
Owner's entry on title-page, partly erased. Leaves *2-5 misbound, title-page and leaf 207 detached, water stains, affecting the text in the first and last few quires. Front hinge and head and foot of spine damaged. Overall in good condition. An influential and beautifully illustrated edition of a great classic.
Belg. Typ. 1958; BMC STC Dutch, p. 123; Funck, p. 401; Machiels L404; USTC 403306; not in Bibl. Belg.
Related Subjects: