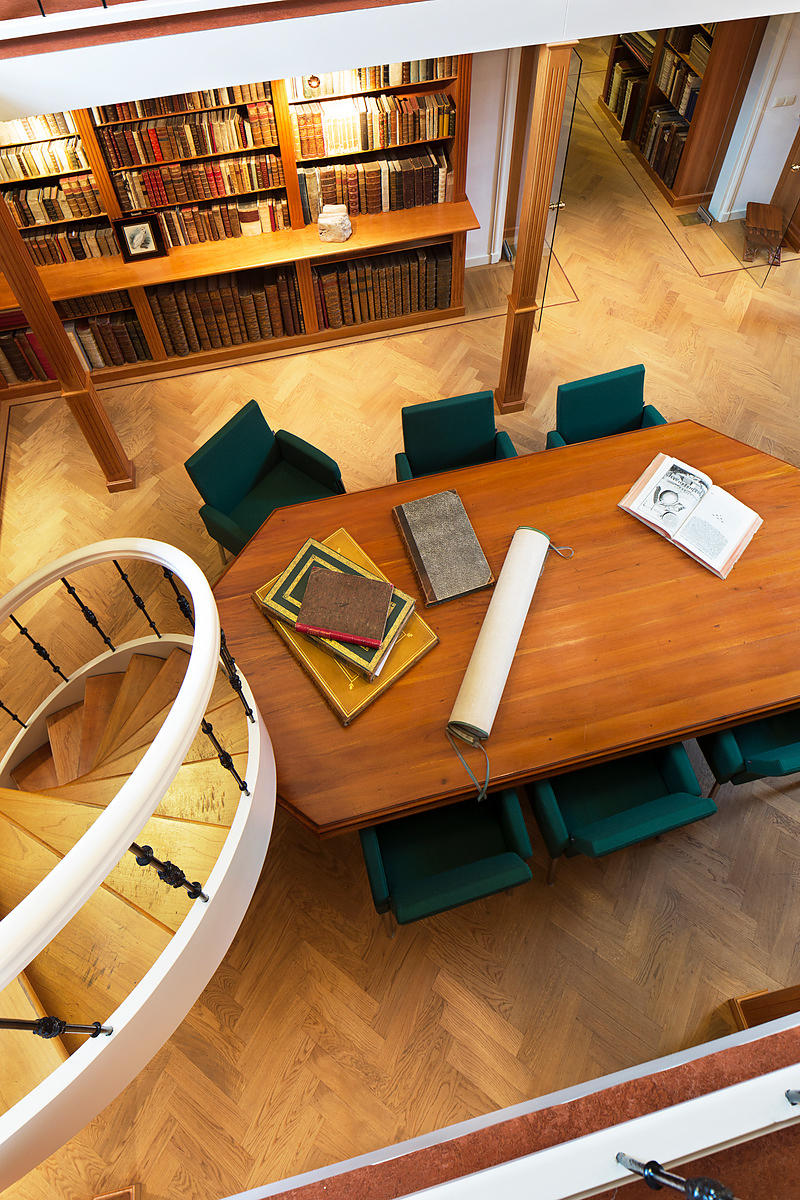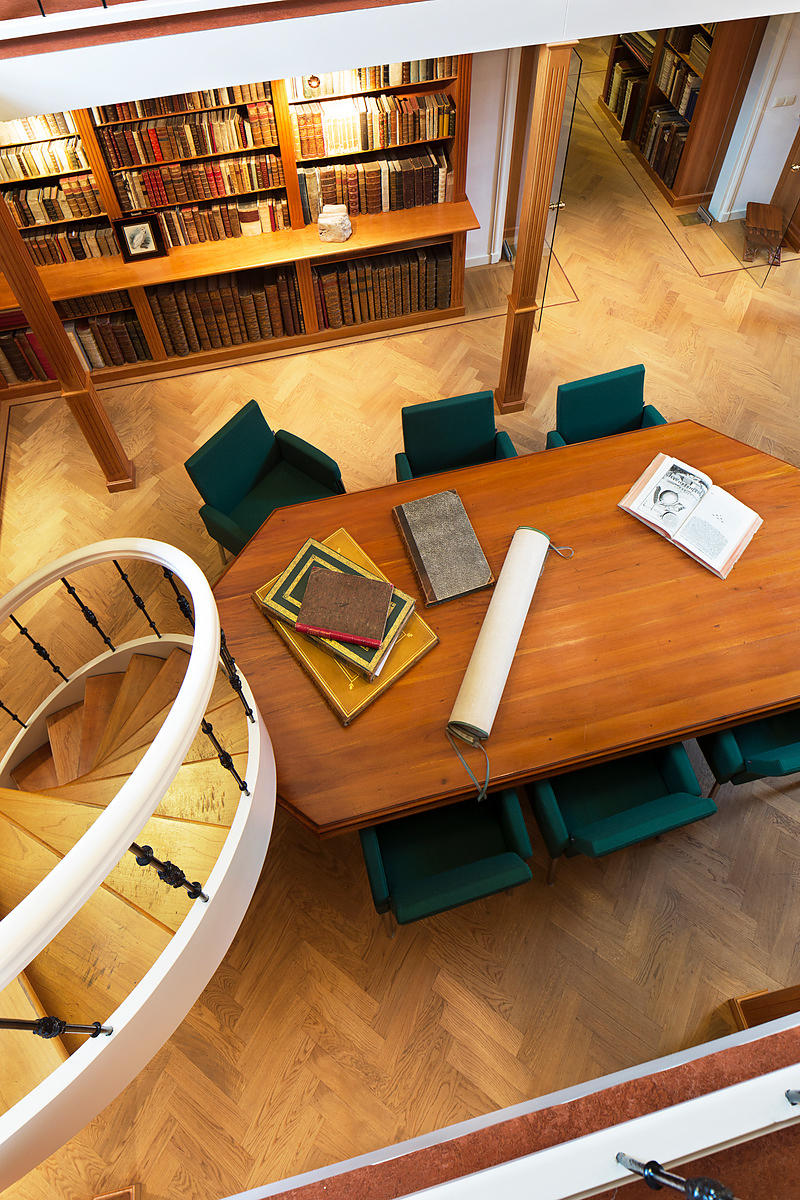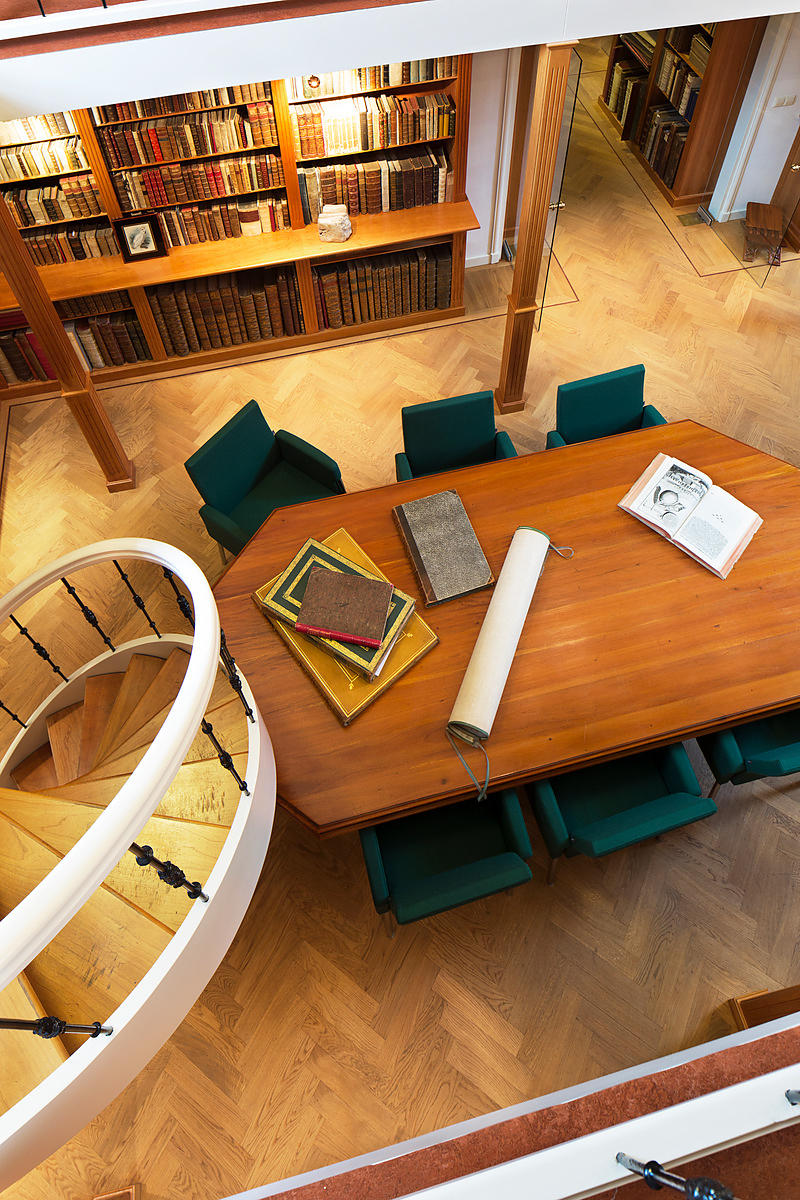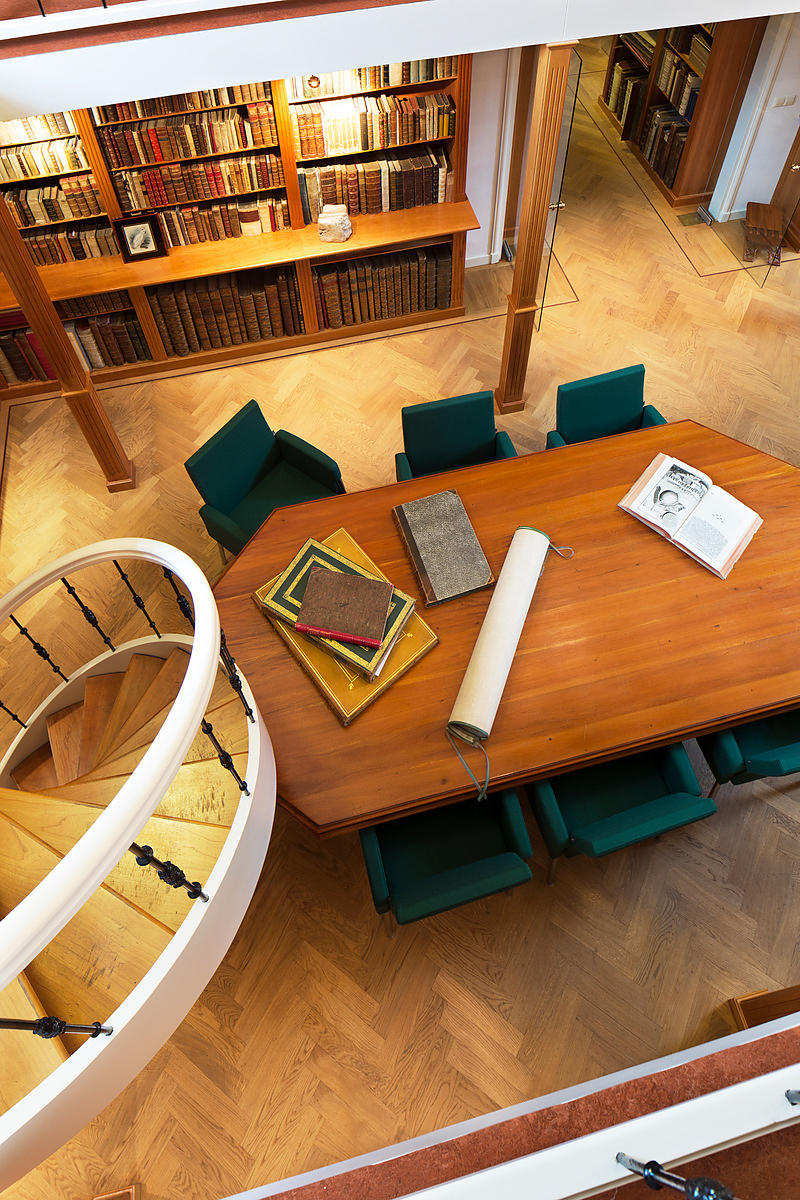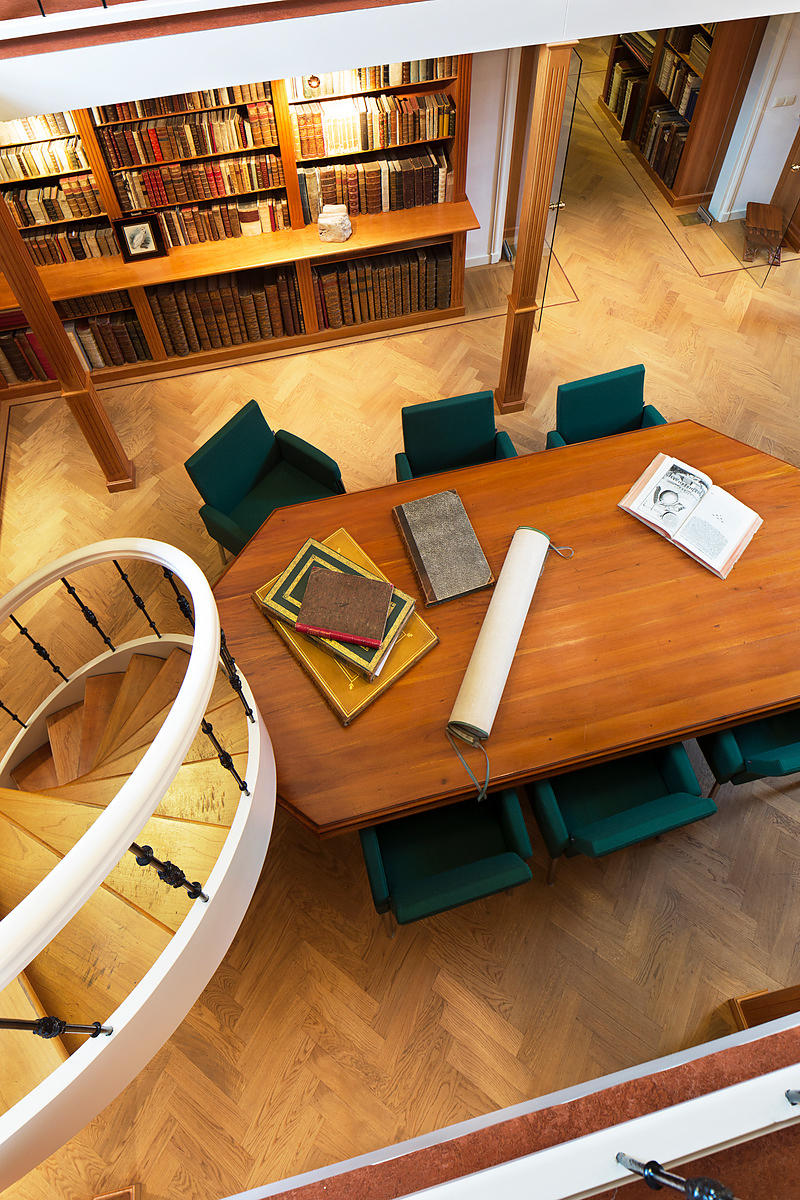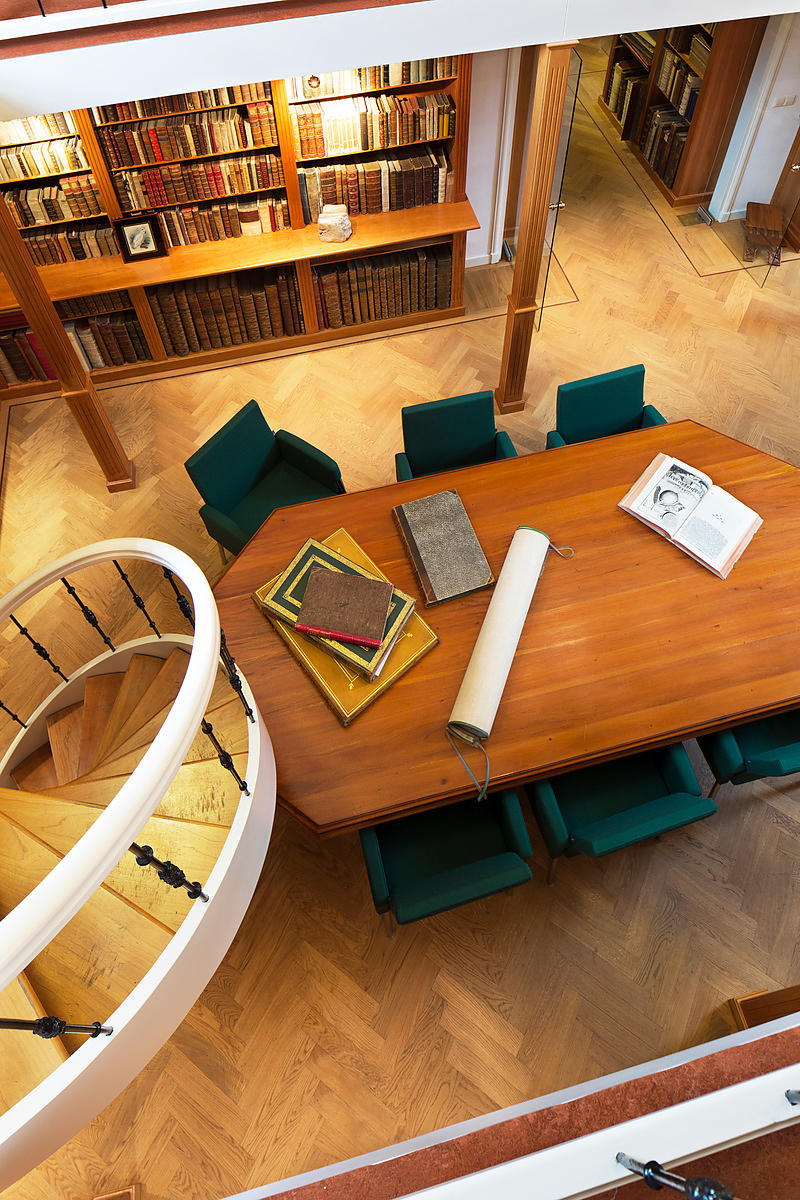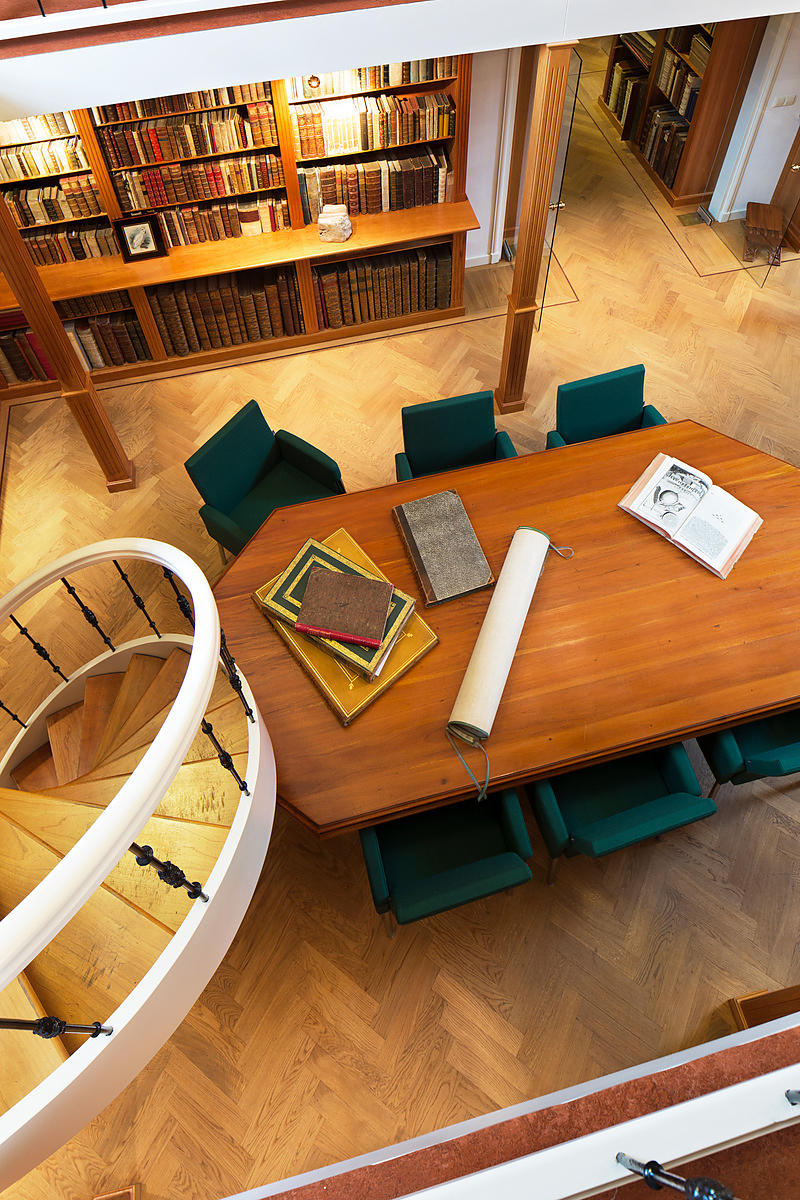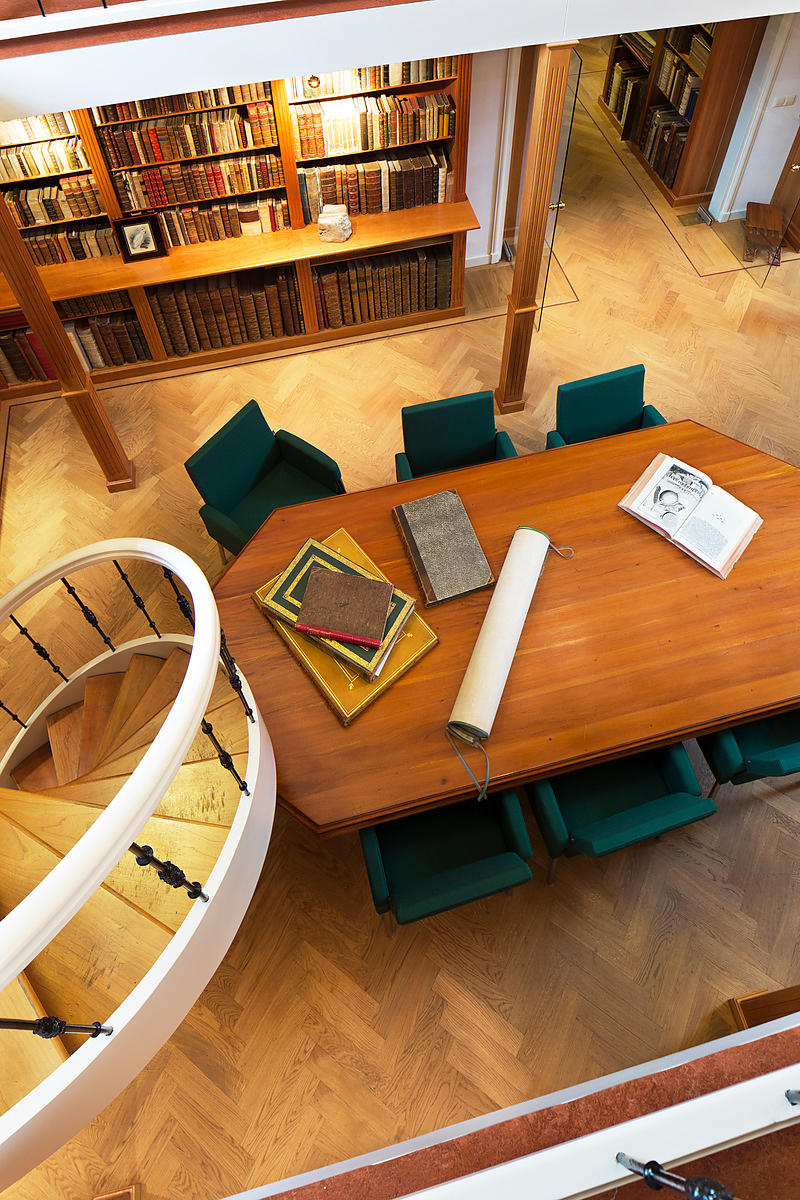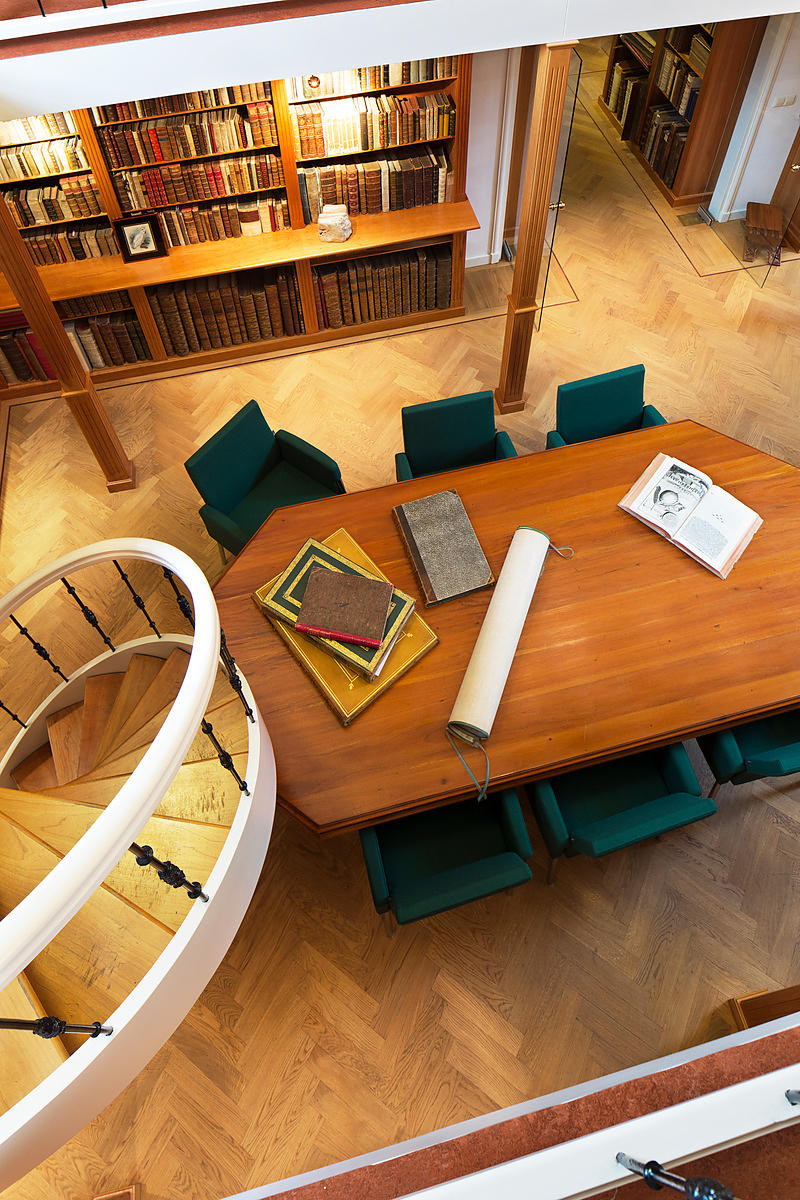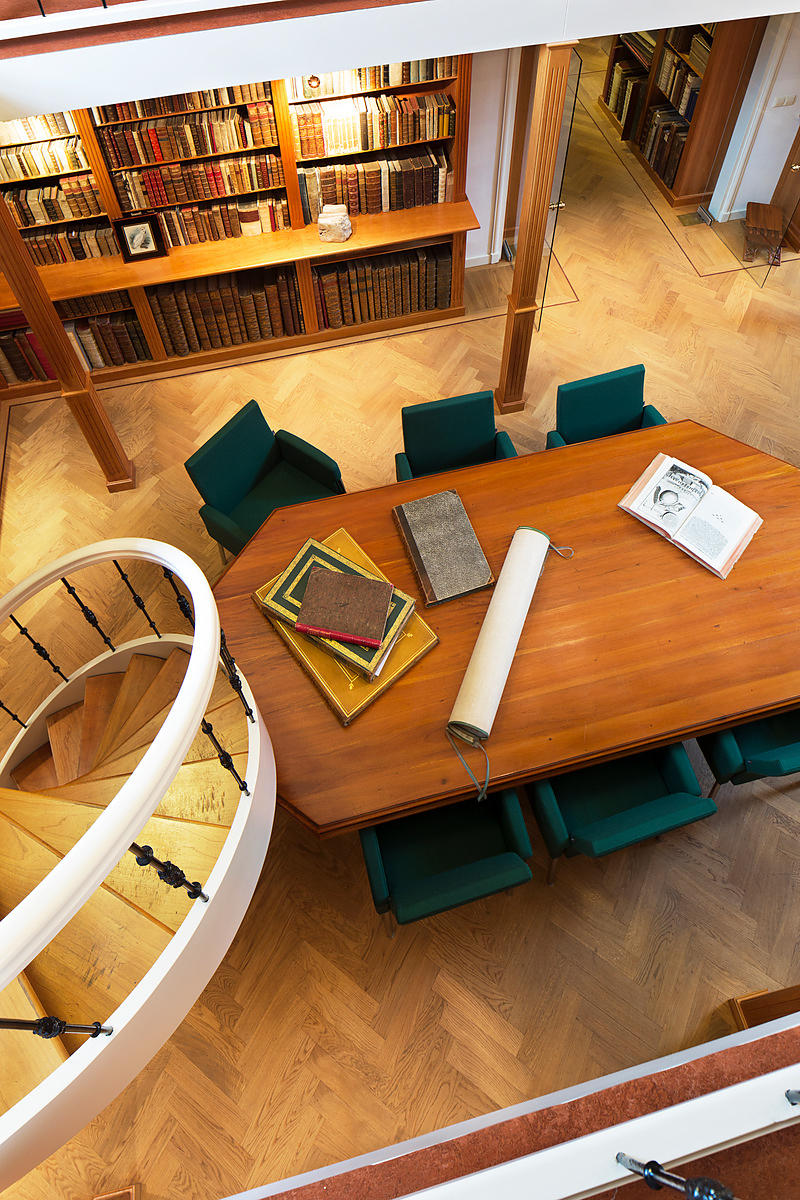 LAPLACE, Cyrille Pière Théodore.
Reis rondom de wereld door de zeeën van Indië en China; . . .Zaltbommel, Johannes Noman and sons, 1834-1836. 7 volumes bound as 3. 8vo. Each volume with a lithographed title-page, each with a different topographic view, folding engraved map tracking Laplace's journey, 13 lithographed plates (7 folding). Near contemporary uniform blue-black half calf, gold- and blind-tooled spines.
€ 2,750
First Dutch edition of a valuable work by the French navigator Cyrille Pierre Théodore Laplace (1793-1832). In May 1829 Laplace was appointed commander of the ship La Favorite, to make a journey around the world for scientific and commercial purposes. "The purpose of the voyage was to show the French flag in Eastern waters, in order to re-establish French influence over Indo-China and the Pacific. The voyage was also very successful scientifically . . . The hydrographic work was thorough and reliable, the work done in the Anamba and Natuna groups of Malaysia was valuable, and a good collection of natural history specimens was brought back'' (Hill). The folding map is detached but in good condition with a marginal tear; some browning and marginal waterstains. Bindings slightly rubbed. Dutch edition of a very detailed account of an important circumnavigation of the world, in good condition.
Borba de Moraes, p. 458 (note); Ferguson 1810; cf. Hill 980 (French ed.); Sabin 38985 (French ed.); for the author: Howgego, 1800-1850, L12.
Related Subjects: