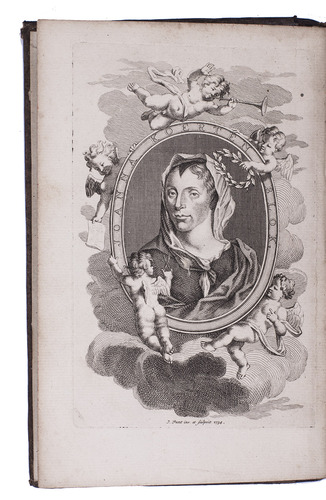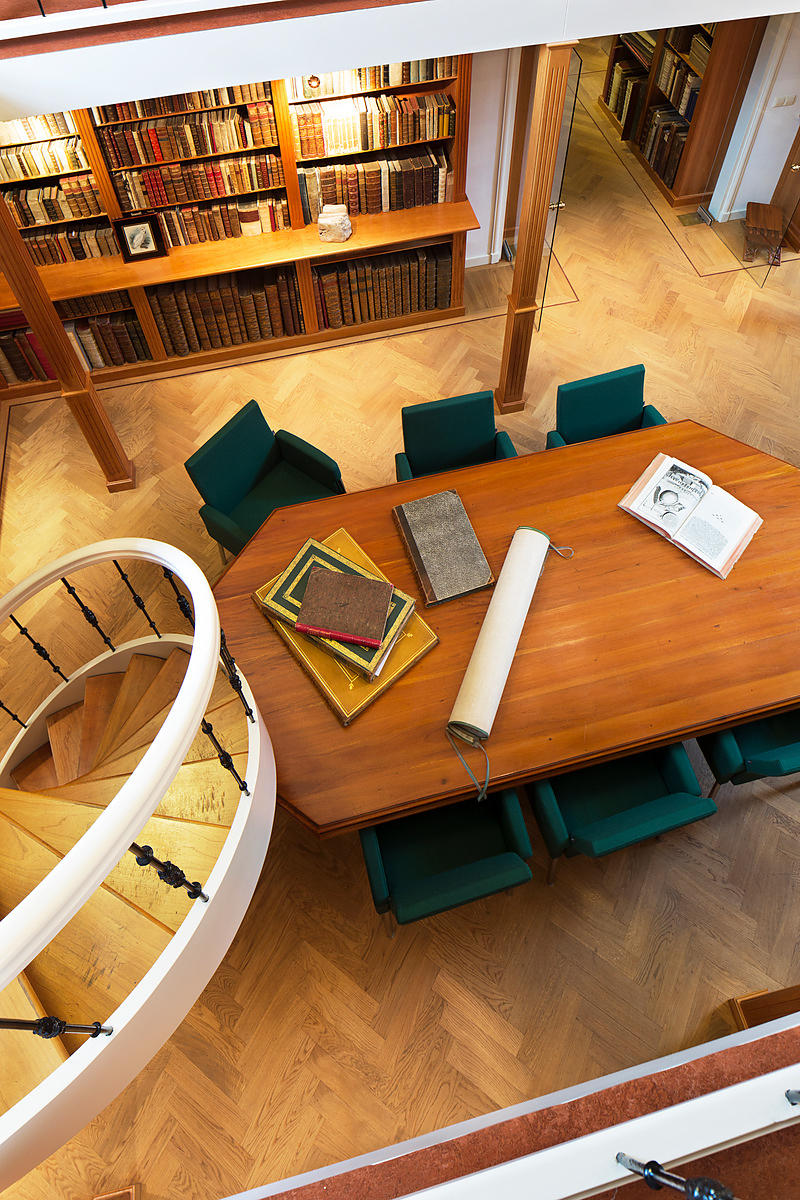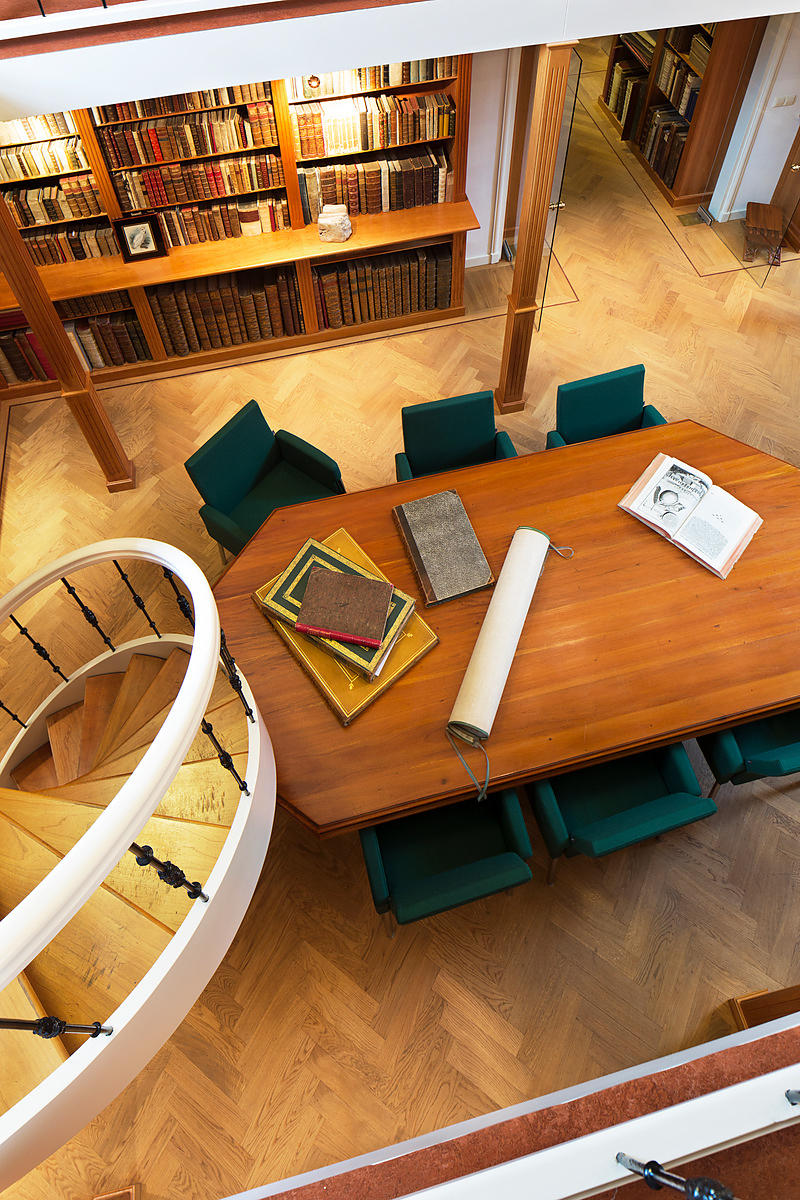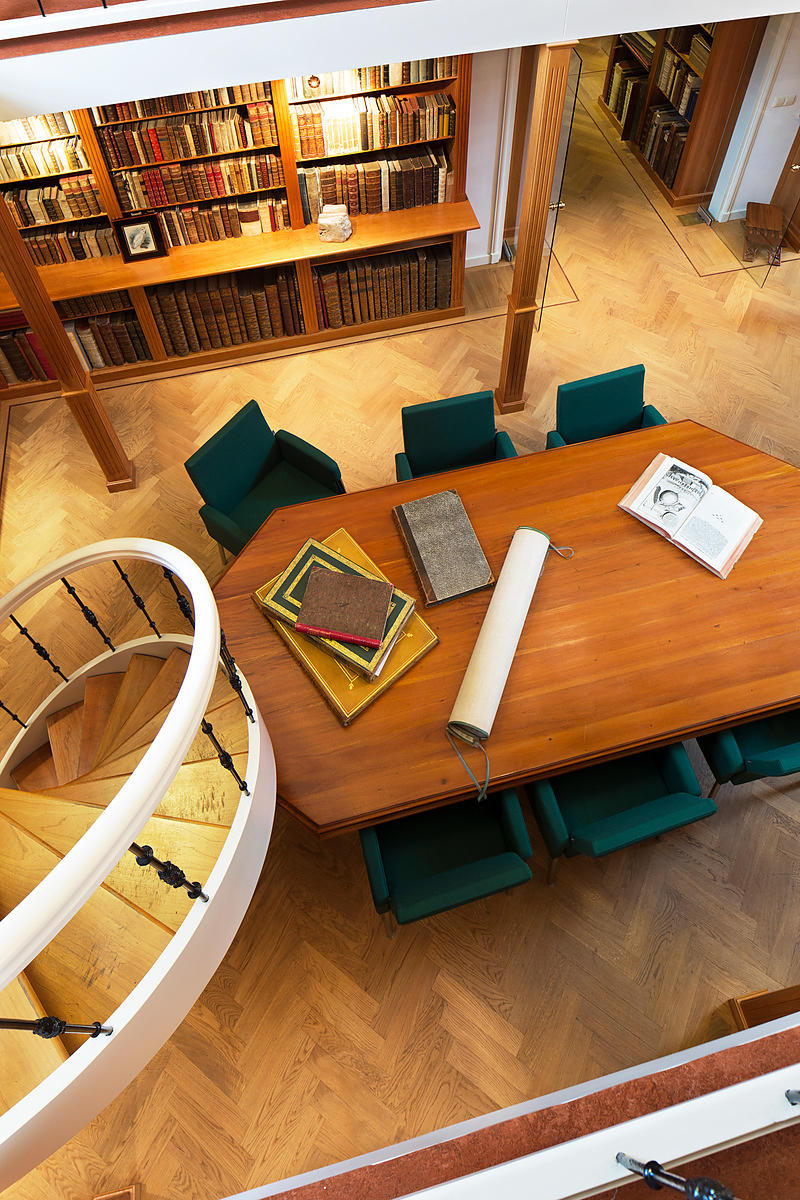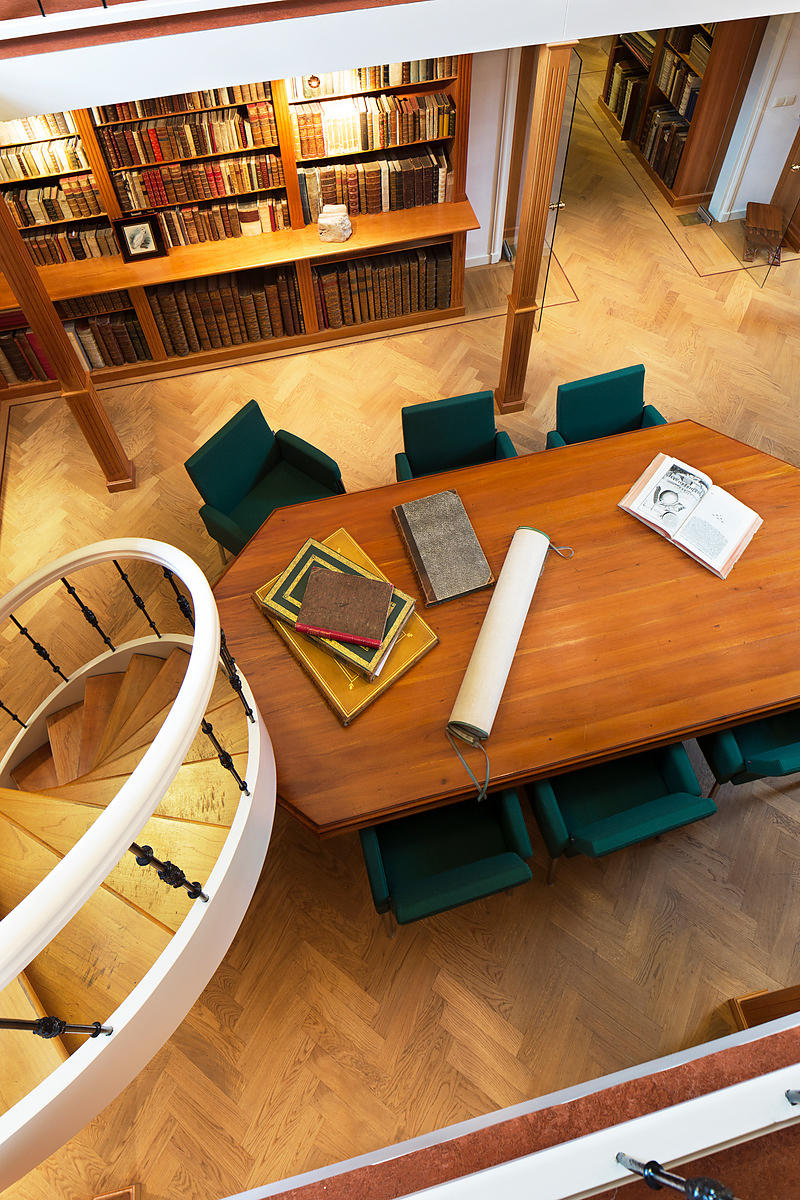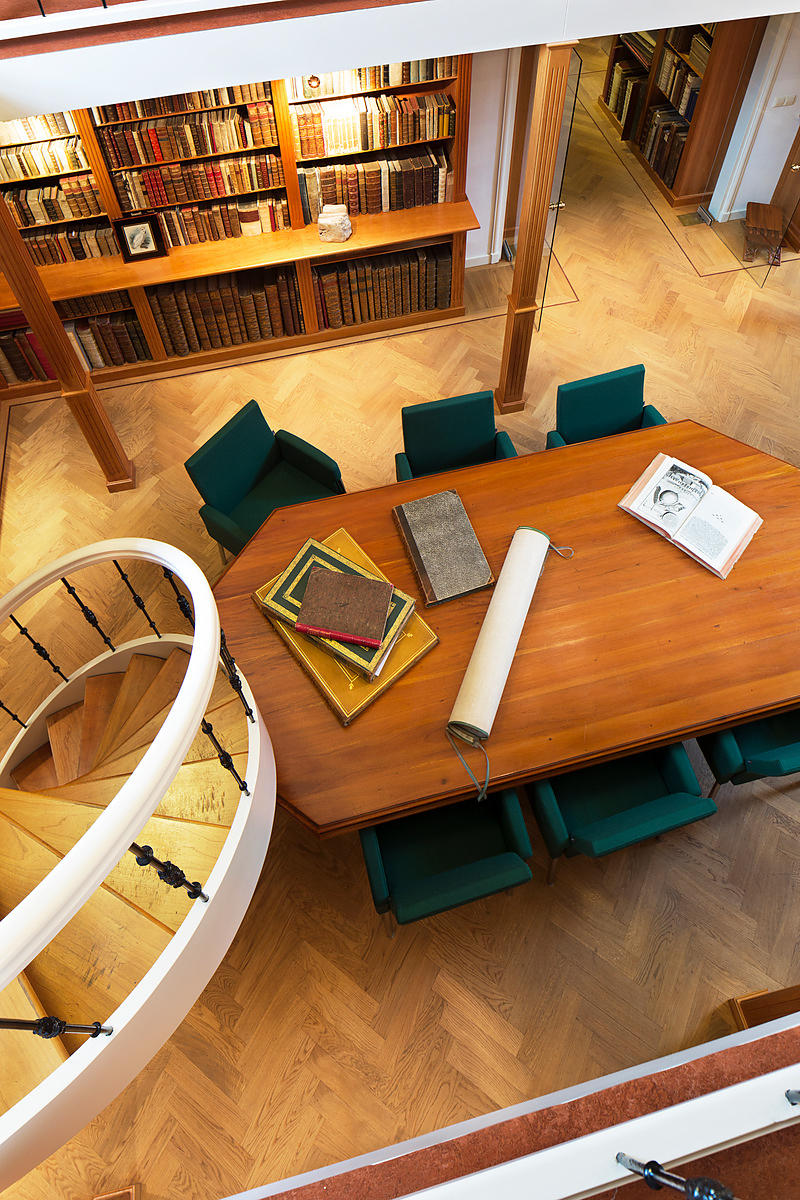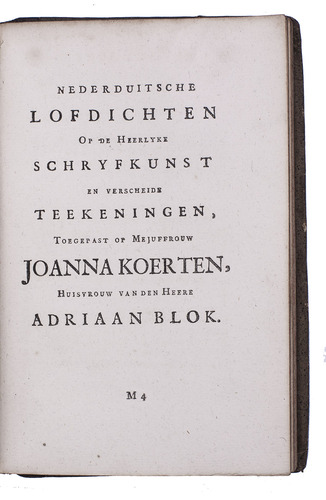 KOERTEN, Joanna (subject).
Het stamboek op de papiere snykunst van mejuffrouw Joanna Koerten, huisvrouw van den heere Adriaan Blok. Bestaande in Latynsche en Nederduitsche gedichten der voornaamste dichters.
Amsterdam, "voor rekening van de Compagnie", 1735. 8vo. With title-page with an engraved vignette, and an engraved medallion portrait of Joanna Koerten surrounded by putti as frontispiece, each designed and engraved by Jan Punt and dated 1734. Contemporary half calf, gold-tooled spine, later endpapers. [8], 231, [1 blank] pp.
€ 1,750
First edition of a collection of laudatory poems on the paper cutting art of Joanna Koerten (1650-1715). It is suggested she was involved in the publication of Konstig en vermaakelijk tyd-verdryf, der Hollandsche jufferen of onderricht der papiere sny-konst (1686), a very rare early Dutch guide to the art of paper cutting. After her death her husband Adriaan Blok put her art on display and created a "stamboek", where admirers could leave a poem or a drawing. This book would grow to 6 volumes. The laudatory poems published here include contributions by Maria Sibilla Merian, Balthasar Bekker, Adriaan Reland, Claas Bruin, Abraham Bogaert and many others.
The present 1735 8vo edition is sometimes said to have been pirated from the 4to edition published by Steven van Esveldt in 1736, implying that the year "1735" in the imprint is false, but this seems unlikely. Though the imprint names the publishers rather vaguely as "de Compagnie", this almost certainly refers to the company of fourteen Amsterdam booksellers active at this time (Van Eeghen IV, p. 181 & V, pp. 327-328. It included Hendrik Janssonius van Waesberge and Rudolph Wetstein. Both editions use the same portrait by the artist-engraver Jan Punt, dated 1734, and the present edition uses a vignette also by him. They also have quite different prefaces, arrange the material differently and bear different titles (in 1736: Gedichten op de overheerlyke papiere snykunst ...). One would expect a pirated edition to directly copy the original. The book remained in manuscript for many years and it seems more likely that the two editions independently followed the manuscript, though the publishing history requires further study.
Recased, with minor restorations to the spine, otherwise in very good condition. NNBW X, cols. 478-482; R.J.A te Rijdt, "Jan Goeree, het stamboek van Joanna Koerten en de datering ervan", in: Delineavit et sculpsit XVII (1997), pp. 48-56 (primarily concerning the manuscript, but noting the two editions in notes 13); Scheepers II, 854; STCN 191228354.
Related Subjects: