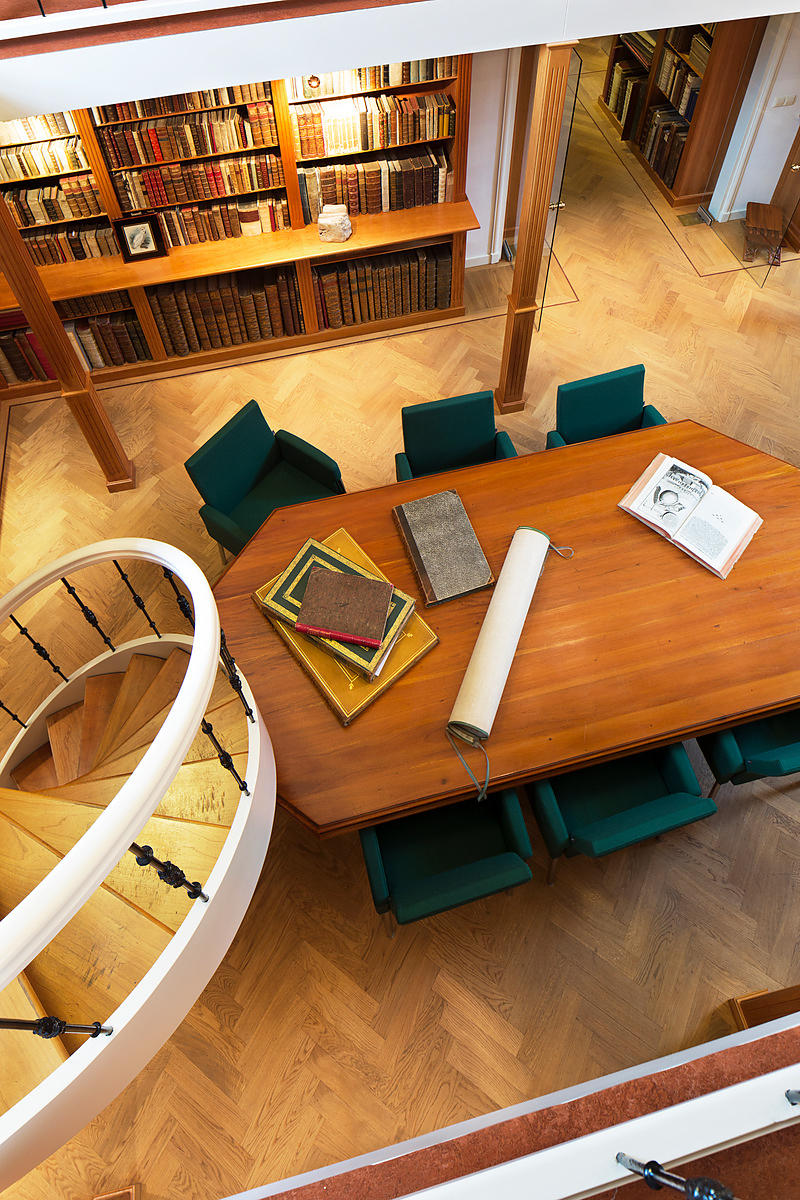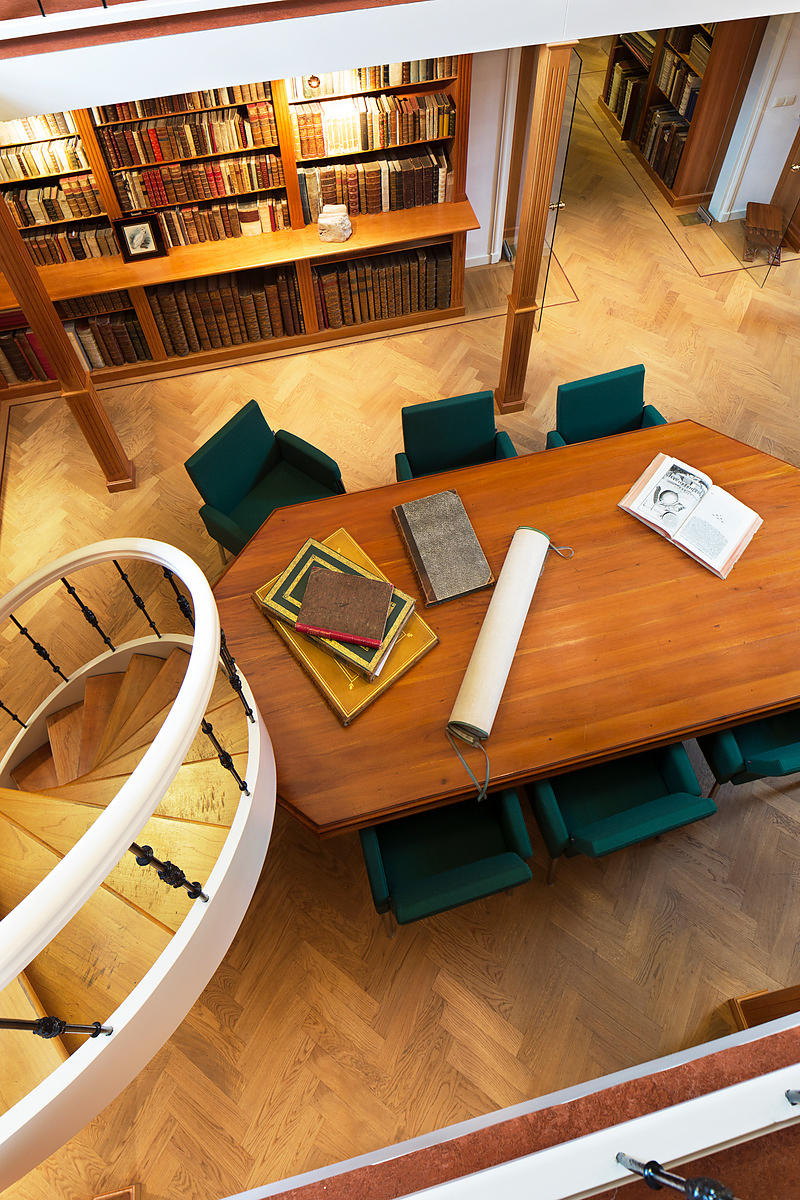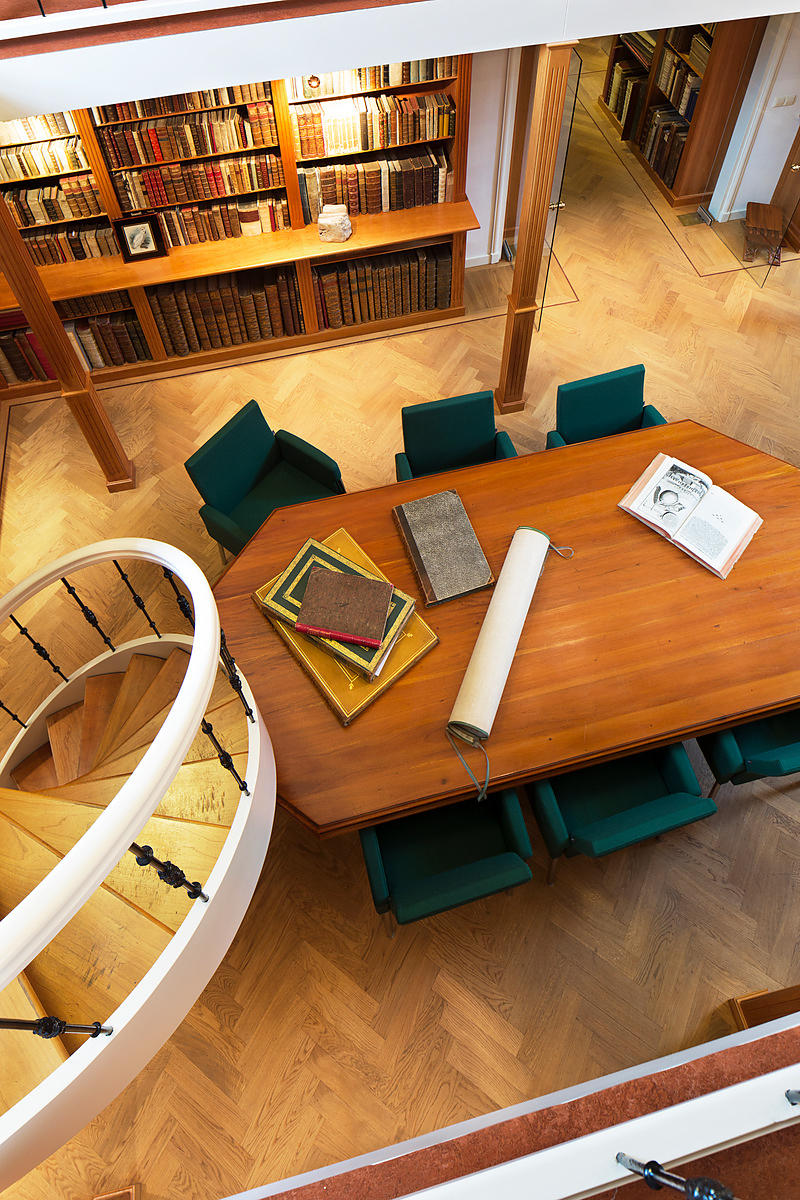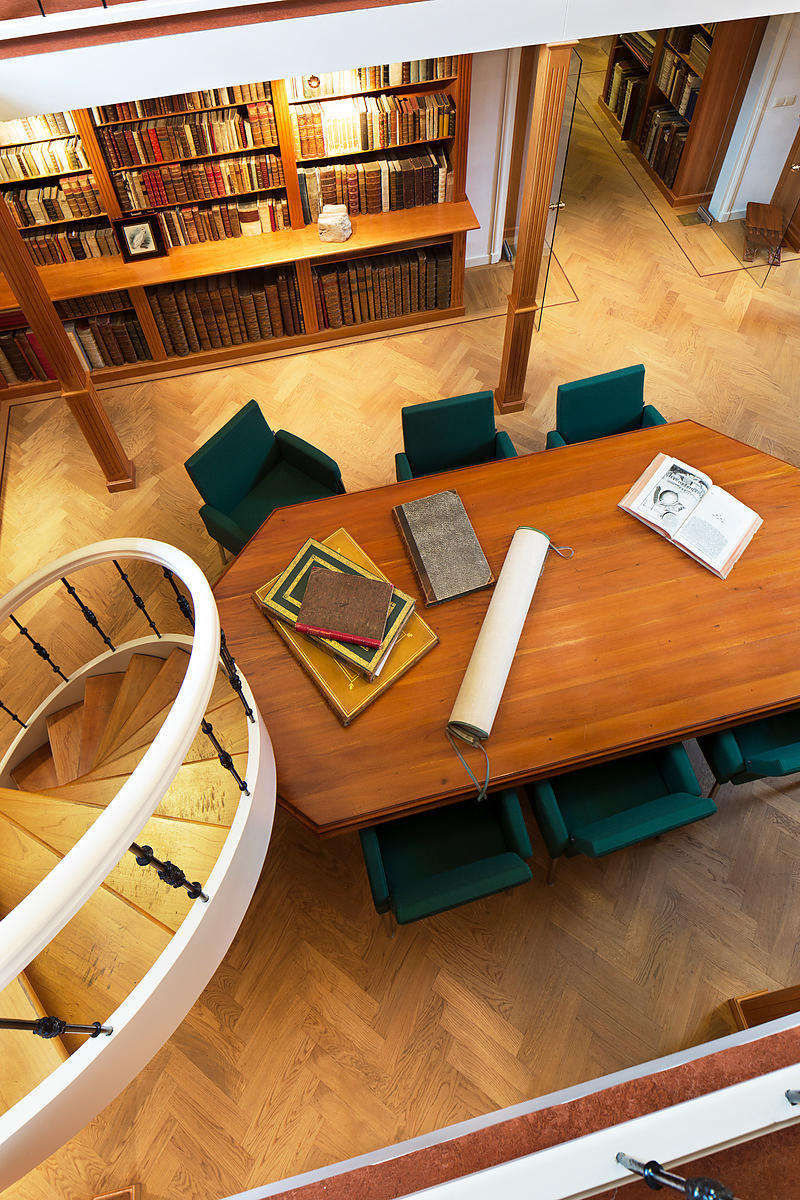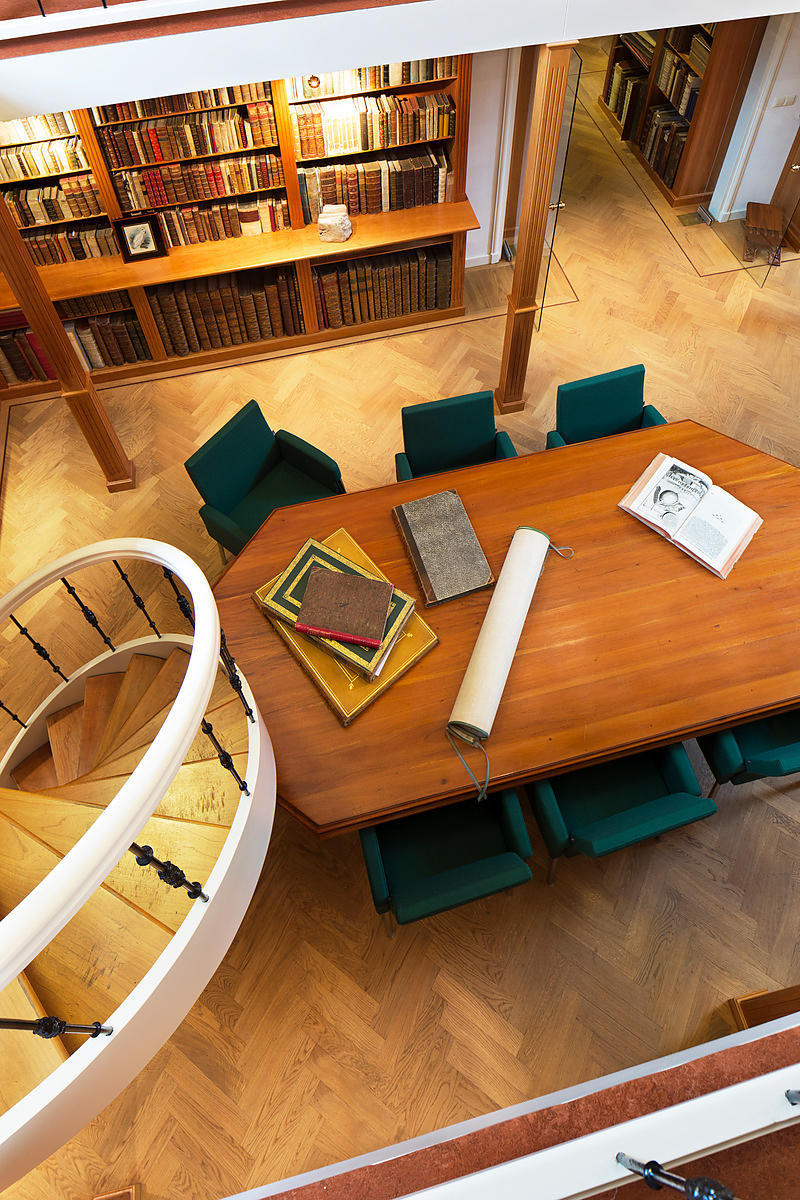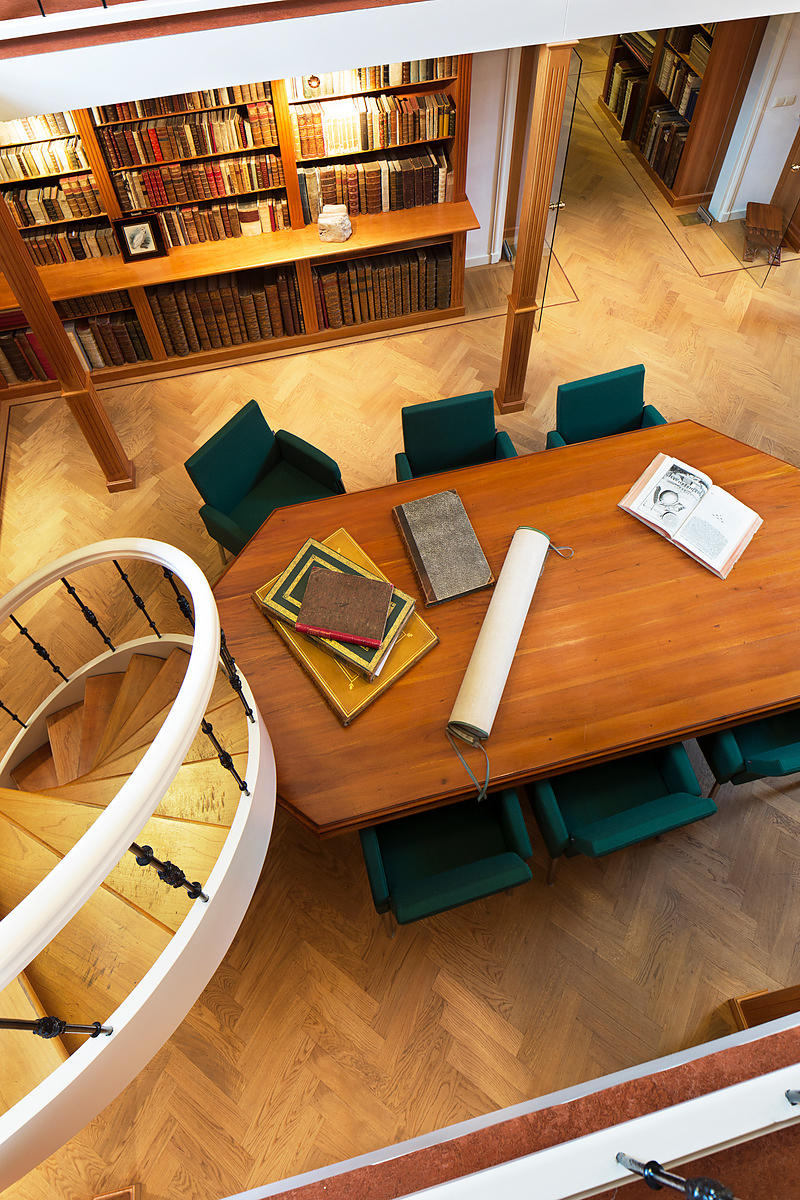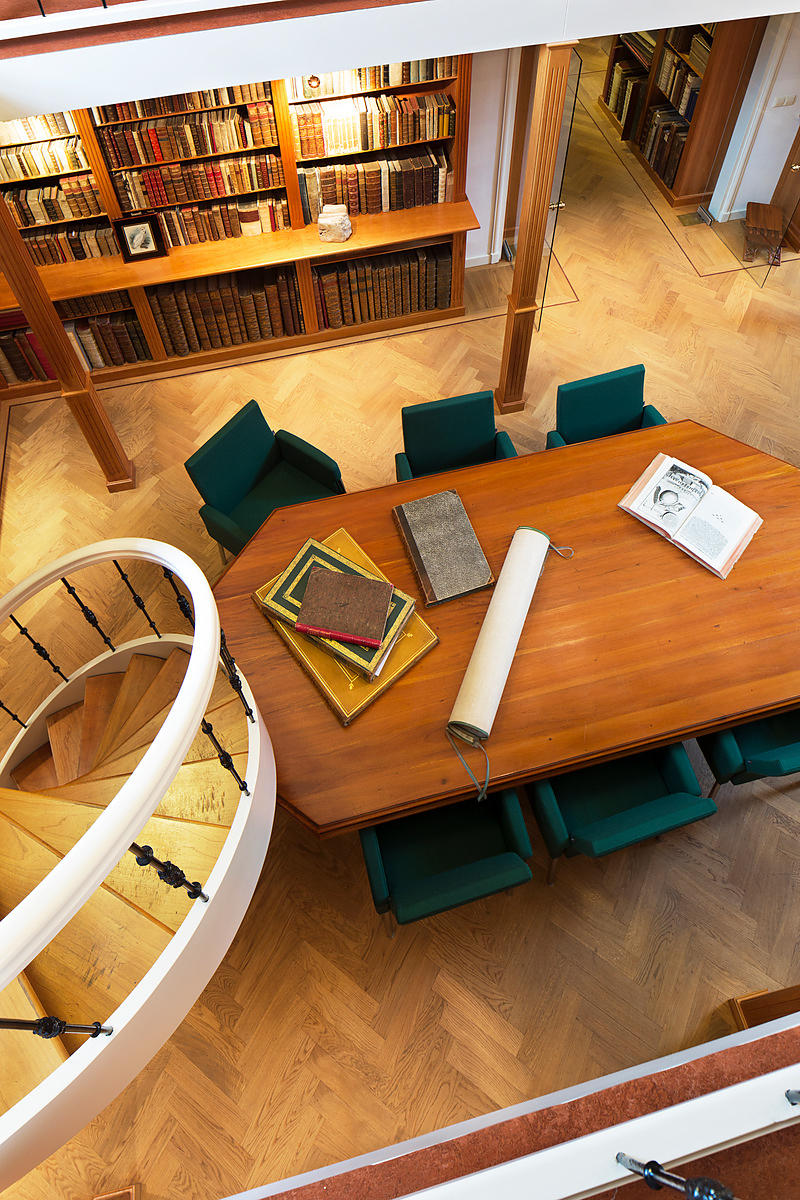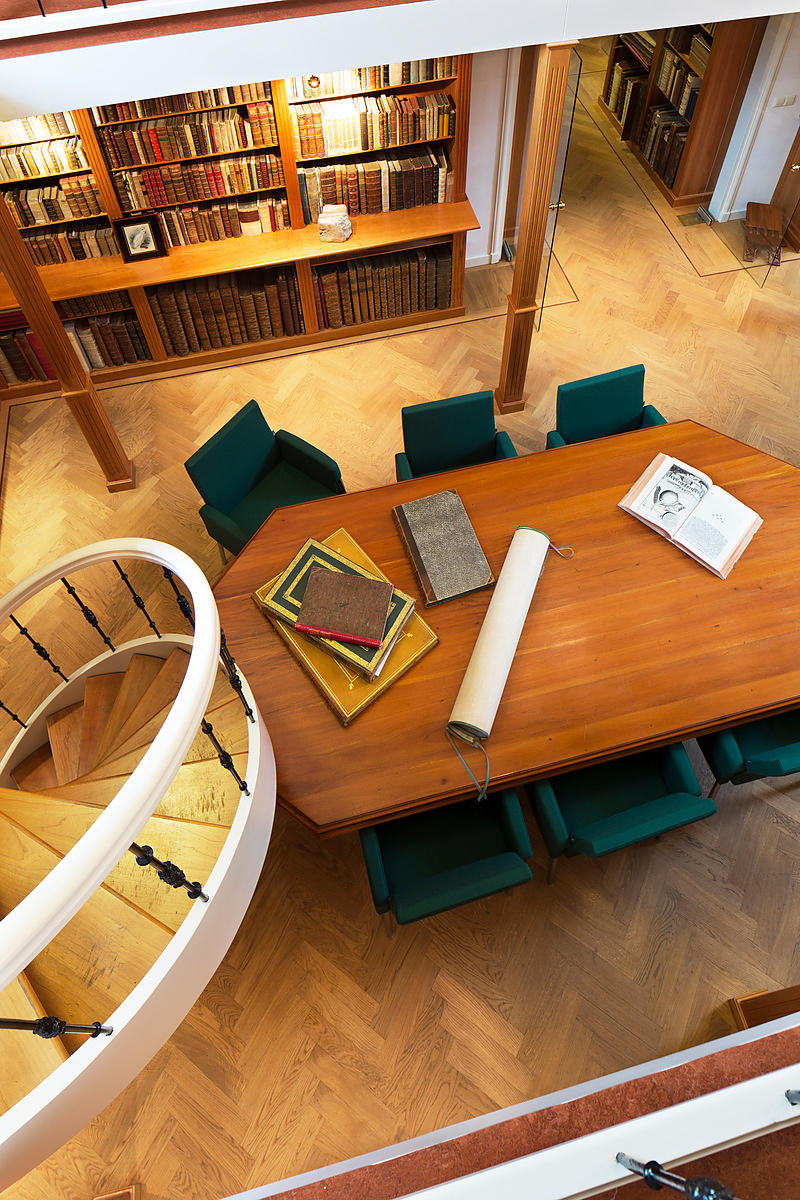 ISSELBURG, Peter and Georg REMUS.
Emblemata politica. In aula magna Curiae Noribergensis depicta quae sacra virtutum suggerunt monita prudenter administrandi fortiterque defendendi Rempublicam.
[Nuremberg, Peter Isselburg, 1617]. Small 4to (19 x 14 cm). With an engraved title-page, engraved dedication with the Nuremberg coat of arms and the coat of arms of the eight Nuremberg Senators, and 32 engraved plates with emblems, with engraved captions above and four-line Latin verses below. Modern brown morocco with a large panel on both sides of green imitation reptile skin, encrusted with small gems in centre, chamois endleaves, with matching half morocco chemise and matching half morocco slipcase (Perez-Noriega, 1995). [5] ll. of text.
€ 9,500
First edition of a political emblem book with engravings by Peter Isselburg (1580-ca. 1630) and published directly from the artist's workshop. After the title-page and the leaf with the coats of arms, are five letterpress text leaves, explaining the origin and significance of the 32 emblems generally, with verses in German providing explanations for each individual emblem, also including bibliographical references. Both the text and the Latin verses below each emblem are by George Remus (1561-1625). The designs of the emblems are based on the paintings of the great chamber of the city hall of Nuremberg. The present copy has been recently rebound in a attractive bibliophile binding by Antonio Perez-Noriega, a master pupil of Jean de Gonet.
One emblem has been (rather clumsily) coloured, leaving some water stains on the following plate, otherwise in very good condition, some pages only slightly wrinkled. Berlin Kat. 4536; Landwehr, German emblem books 372; Müller, Nürnberger Kupferstich 154; Praz, p. 381.
Related Subjects: