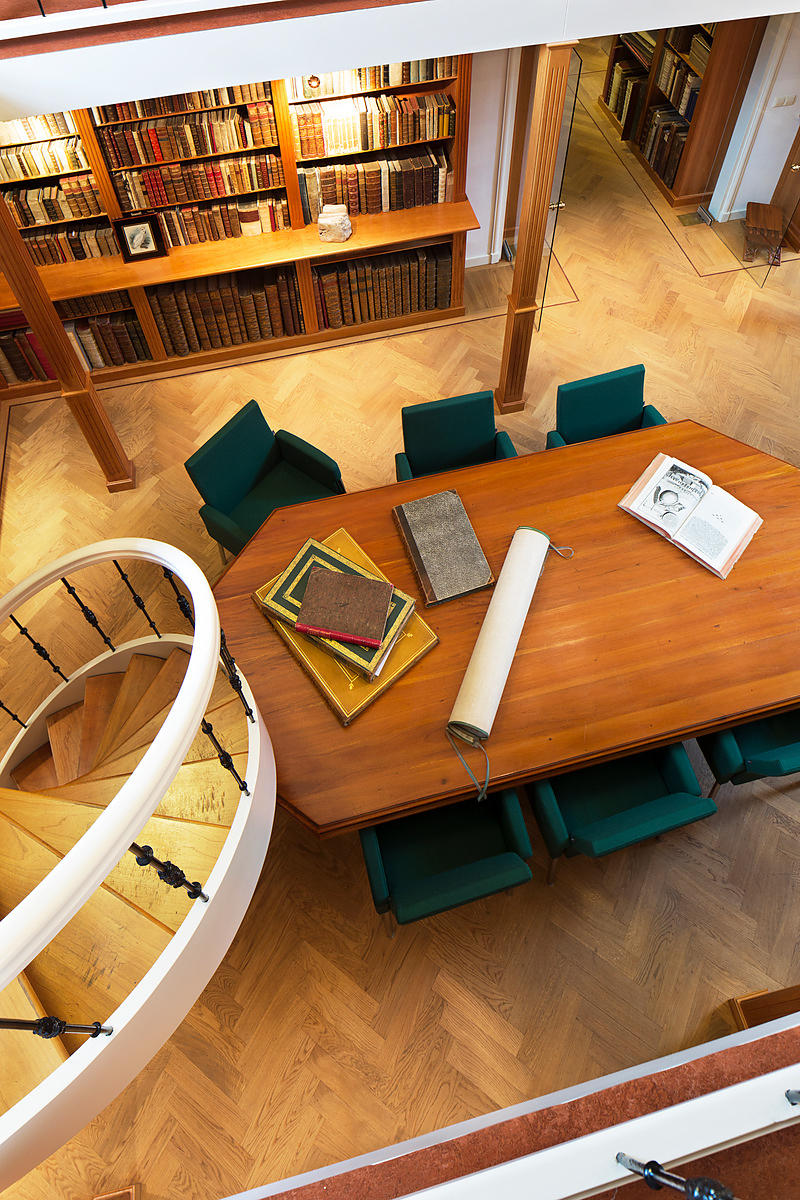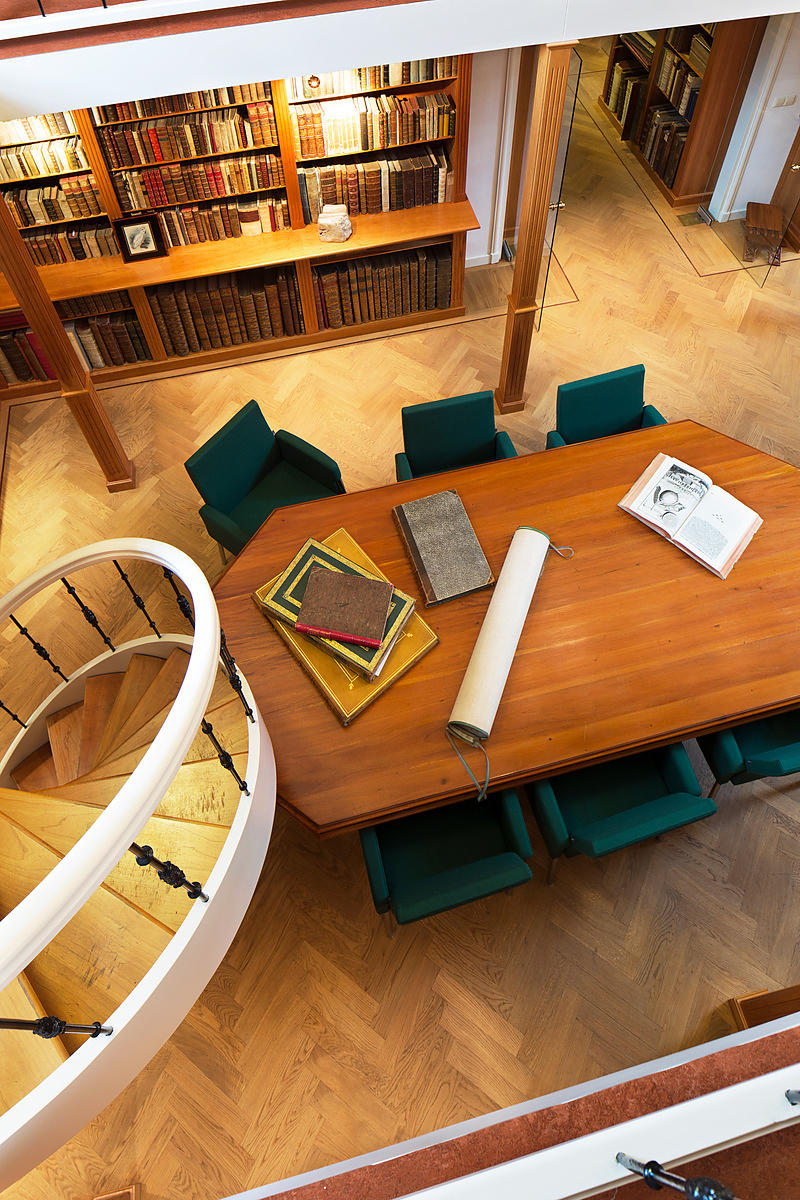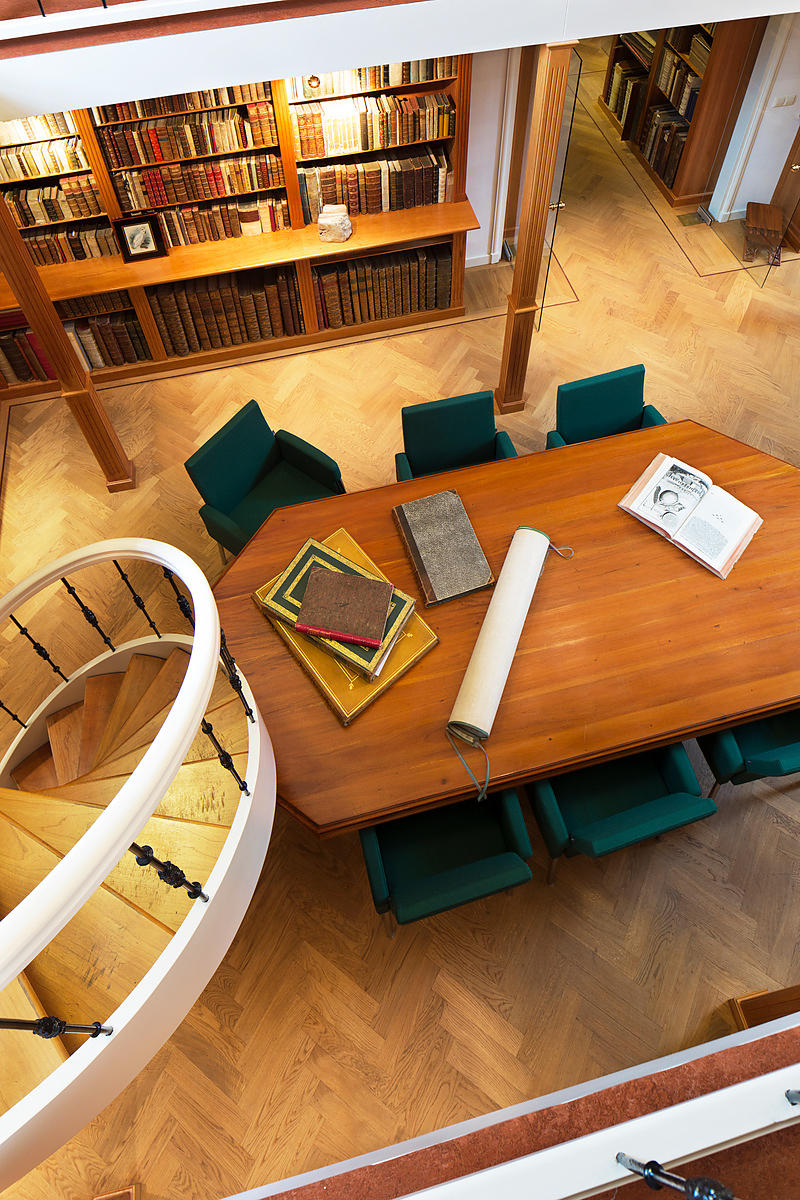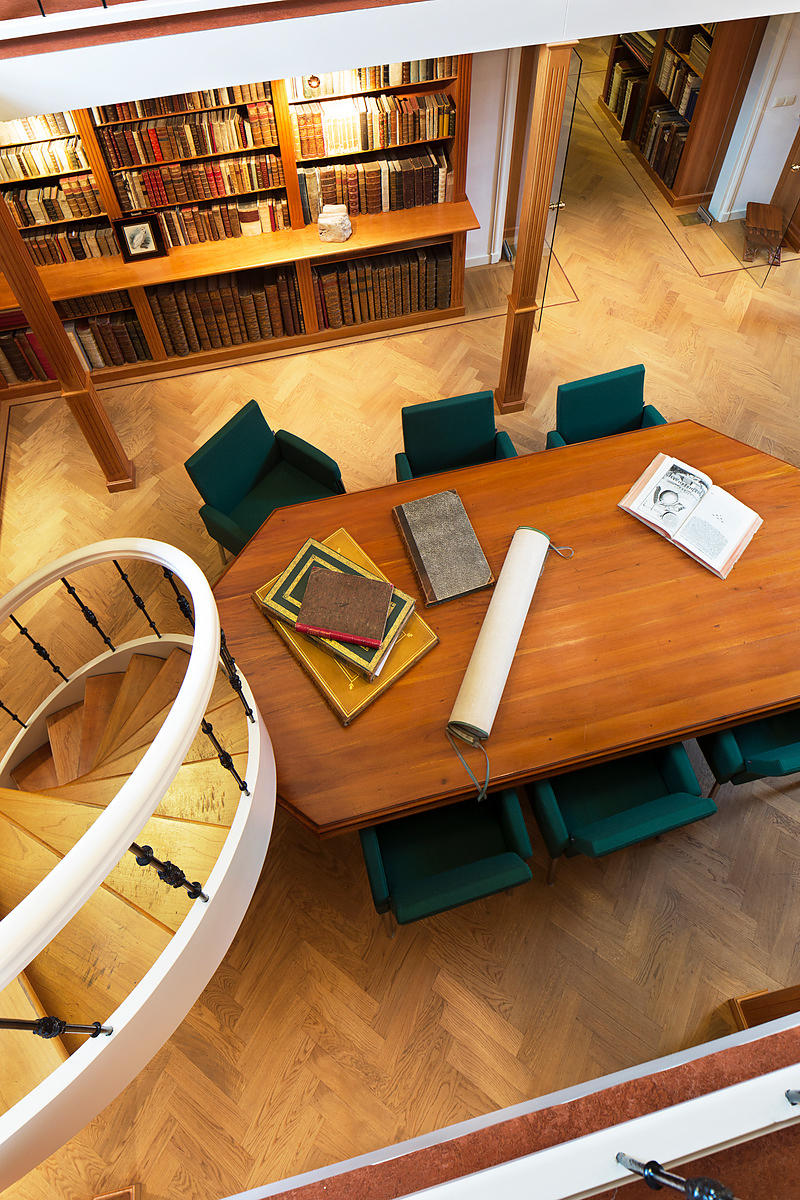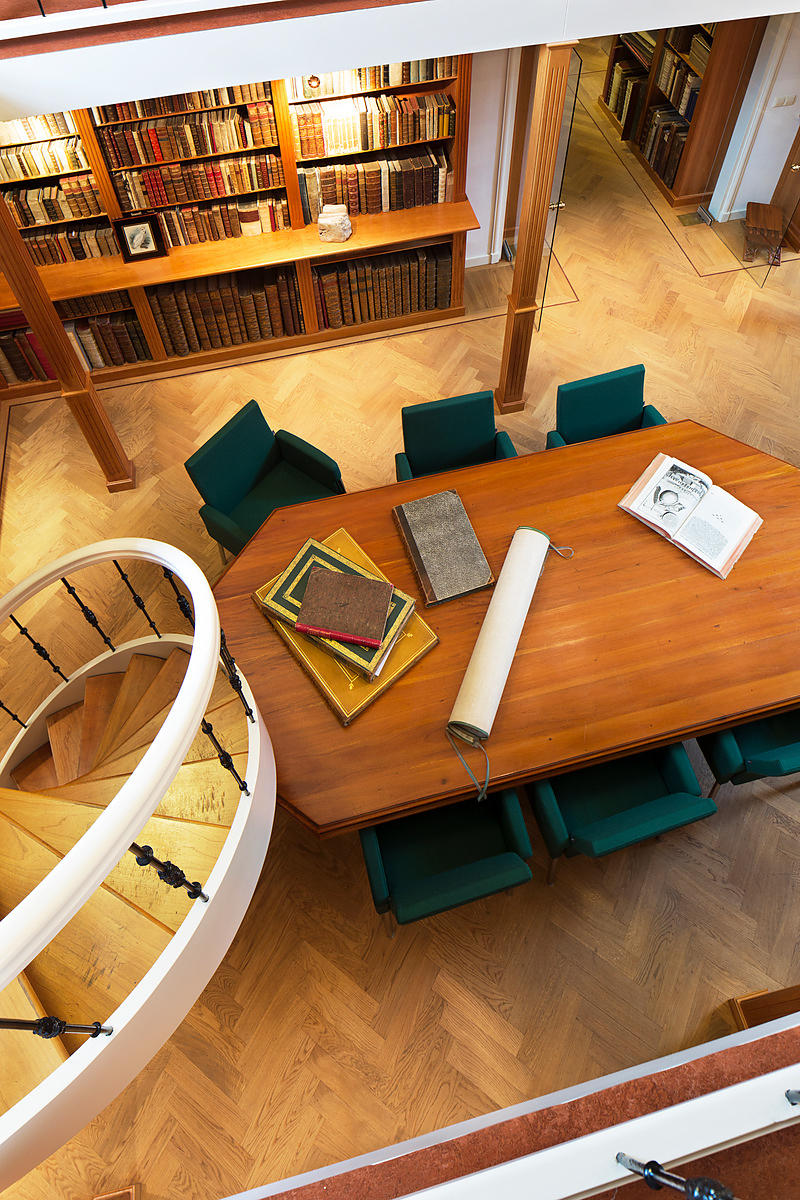 HUGO, Herman.
Pia desideria emblematis, elegiis & affectibus SS. patrum illustrata.
Antwerp, Hendrick Aertssen, 1628. Small 8vo (12.5 x 8 cm). With letterpress title set in a emblematic woodcut, woodcut coat of arms of Pope Urban VIII, introductory woodcut emblem, 45 woodcut emblems by Christoph van Sichem the Younger after Boetius van Bolswert and 18 white on black oval ornamental woodcut tailpieces. Contemporary vellum.
€ 950
Second edition, in the original Latin, of the most popular spiritual love emblem book ever published, here for the first time with woodcuts by Christoph van Sichem the Younger (ca. 1582-1658), after the beautiful emblematic designs of the great baroque artist Boetius Adamsz. van Bolswert (ca. 1580-1633).
Herman Hugo (1588-1629), a Jesuit priest who lived in Antwerp and elsewhere in the southern Low Countries, made the genre popular throughout Europe. It appeared in dozens of editions and heavily influenced the new spiritual movements arising in the 17th and 18th century all over Europe. Though the use of the Latin language would have demanded a fairly well-educated reader, it was still the language of the Catholic Church and the book clearly spoke to the common people. For this reason, the emblems depict people (often represented by putti) in daily life: a ceramic sculptor at his potter's wheel, a miller whipping a bindfolded girl (?) who must operate the millstones in place of a horse, a toddler in a walker, a skeleton catching a rich person in a net trap, a frightened person appearing before a magistrate, etc. For this reason the images also form a window into daily life ca. 1624.
With owner's inscription on endleaf. A few marginal inkstains and the first fly-leafs nearly separated from book block. Very good copy.
Hollstein XXVII, p. 45, 40; Landwehr, Emblem Books Low Countries 346; Praz, pp. 376-379.
Related Subjects: