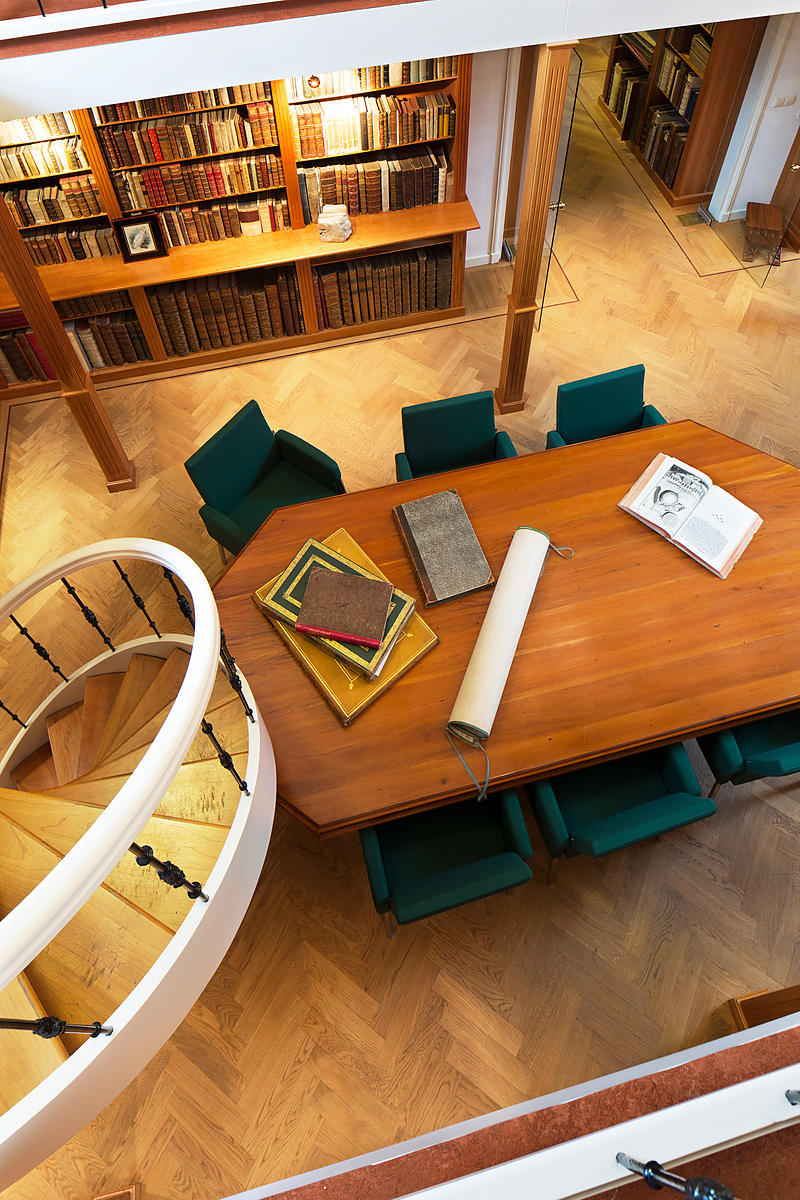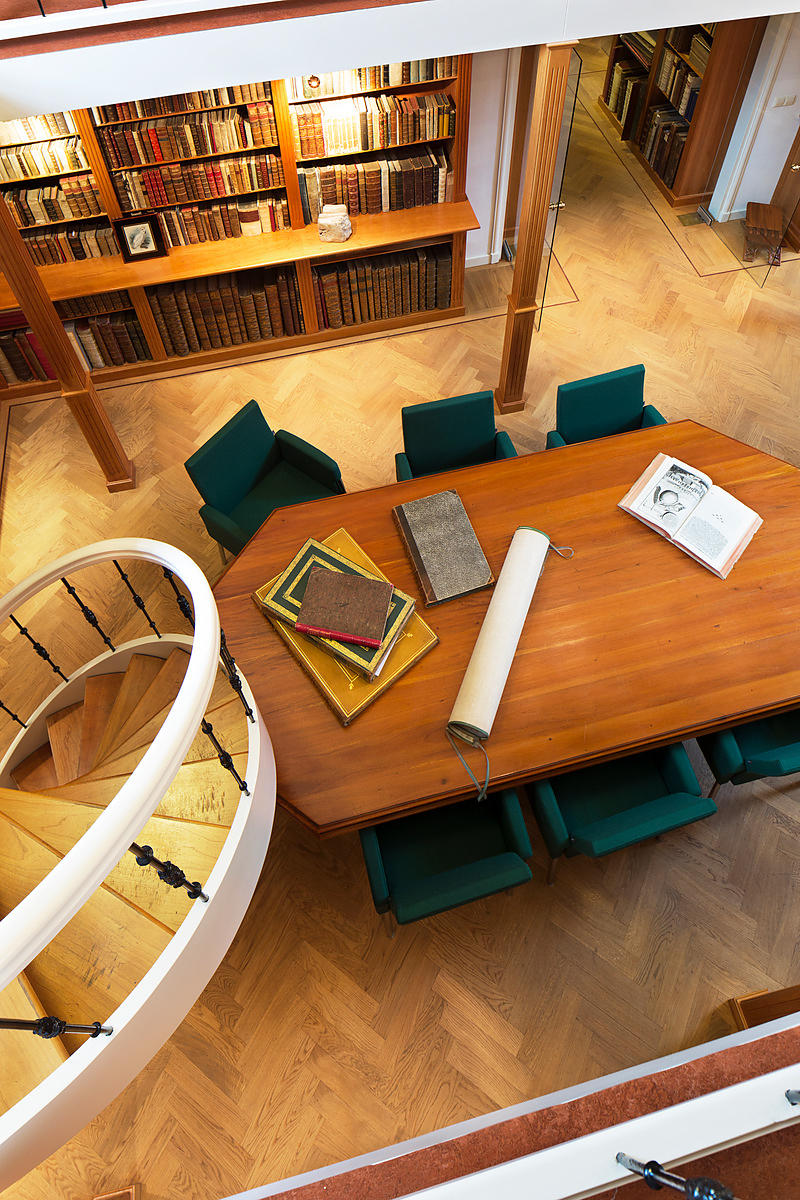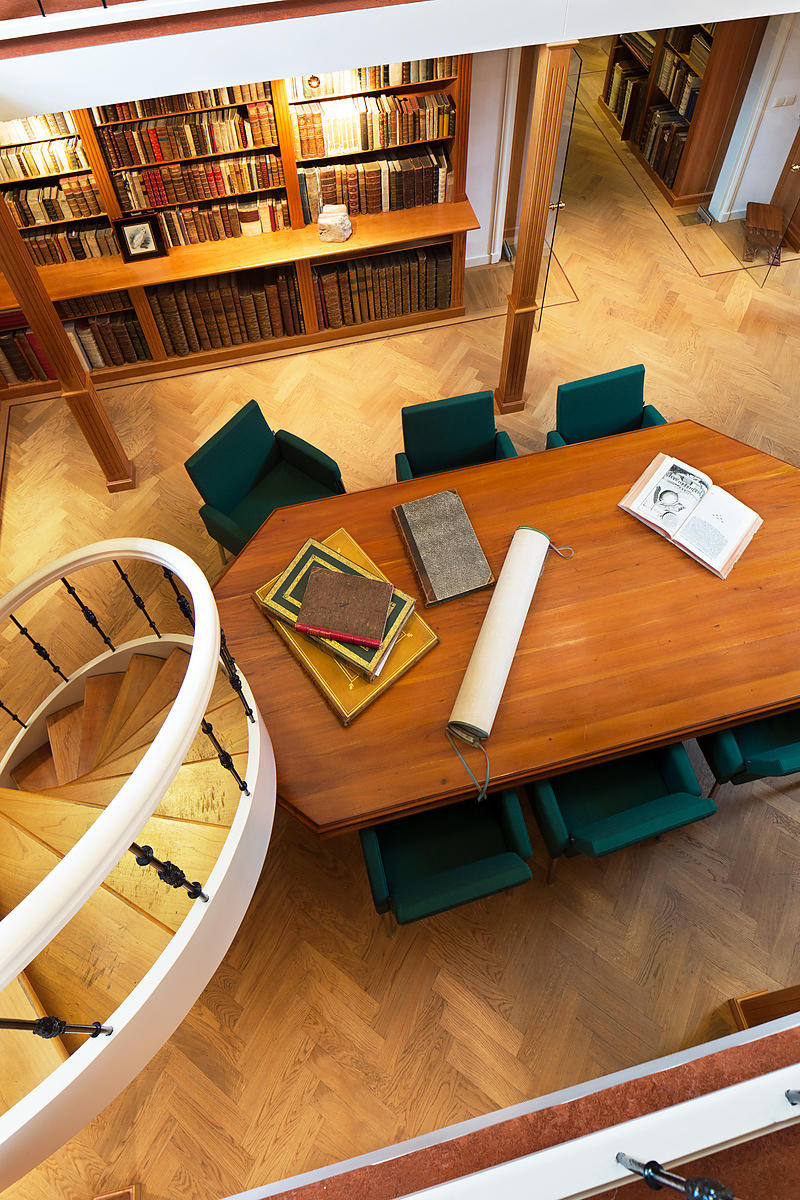 GOLIUS, Jacob.
Lexicon Arabico-Latinum, contextum ex probatioribus orientis lexicographis. Accedit index Latinus copiosissimus, qui lexici Latino-Arabici vicem explere possit.Leiden, printed by Bonaventura and Abraham Elzevier, also sold by Johannes van Ravesteyn [and others], Amsterdam, 1653. Folio. Recased in 17th-century vellum, with 19th-century spine-label and modern endpapers.
€ 4,500
First edition of Golius's ground-breaking Arabic lexicon, which remained the most important dictionary in European Arabic studies until Freytag's dictionary appeared in the 1830s. Golius based his dictionary on a variety of Arabic lexicographical texts, the most important being al-Jawhari's Sahah and Firuzabadi's Qamus, but he also used geographical and zoological sources such as al-Damiri's book on animals. His dictionary included, moreover, Arabic words derived from other languages, most notably Turkish and Persian, which he translated directly from the source language, using Turkish and Persian glossaries. The work concludes with an extensive index, containing some 10,000 entries. "The manner in which Golius arranged his dictionary, according to the Arabic root letter and the verbal and substantival forms with all their derivates, is still the fundamental criterion of Arabic dictionaries in European languages" (Vrolijk & Van Leeuwen). Numerous 18th-century annotations, referring to a list of books written on the last blank. Title-page with owner's inscription, last page with stamp. Some marginal water stains, slightly soiled, but overall in good condition. Head of the spine damaged. An influential Arabic-Latin dictionary by a leading Arabist.
Schnurrer 79; Vrolijk & Van Leuwen, Arabic studies in the Netherlands, pp. 47-48; Willems 723.
Related Subjects: