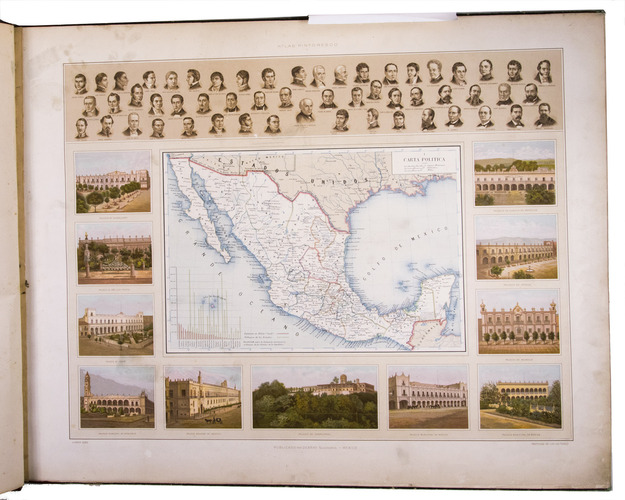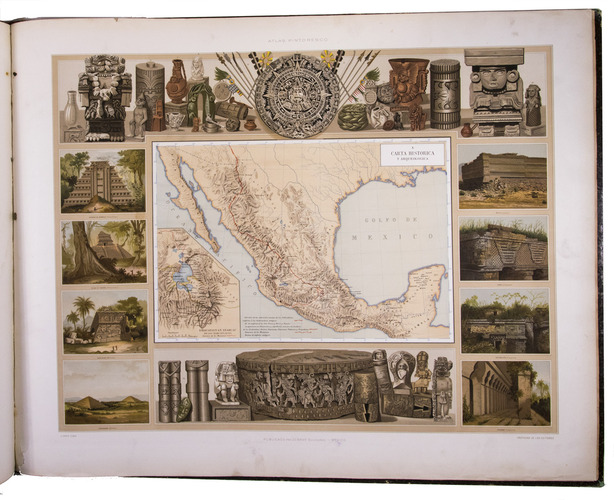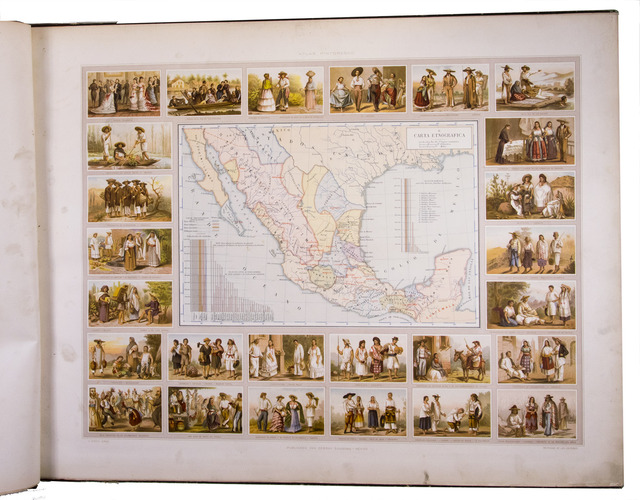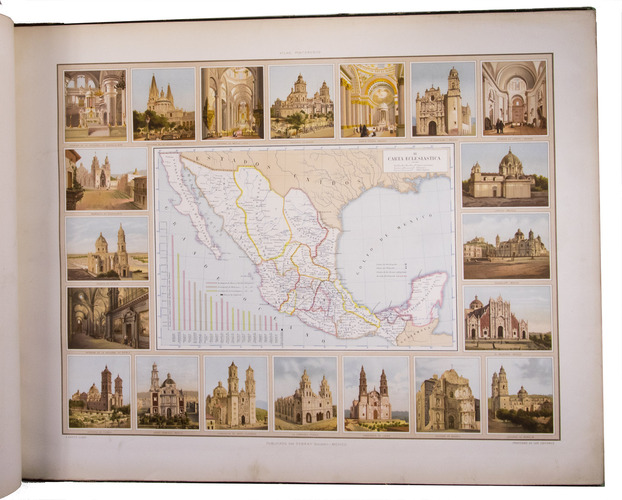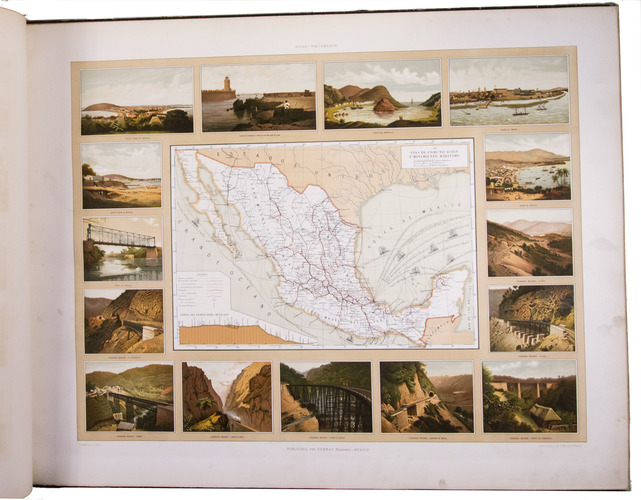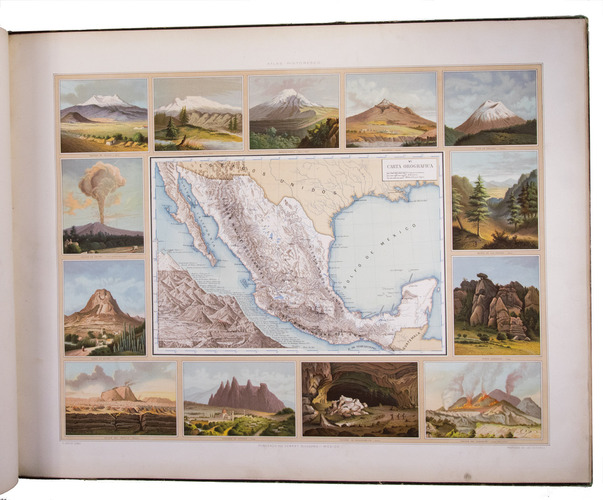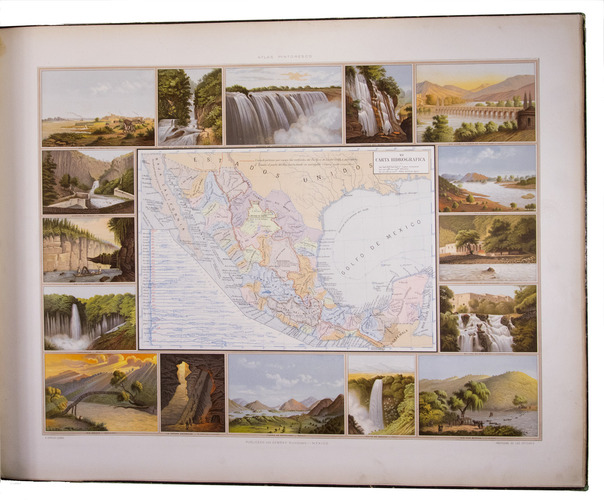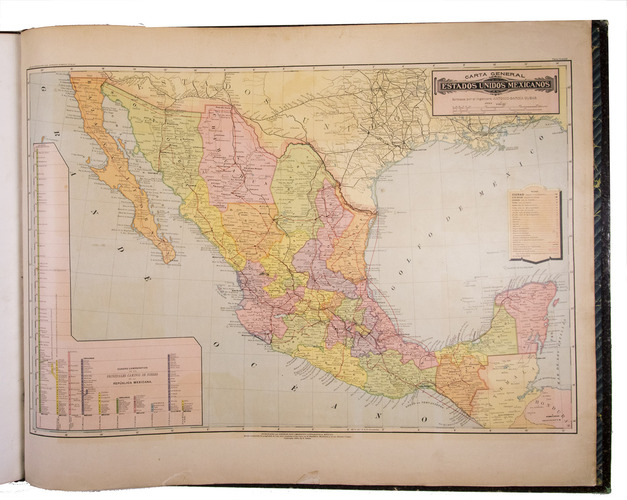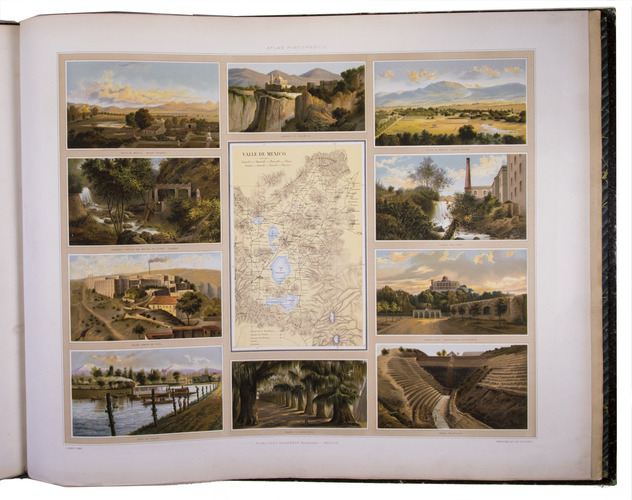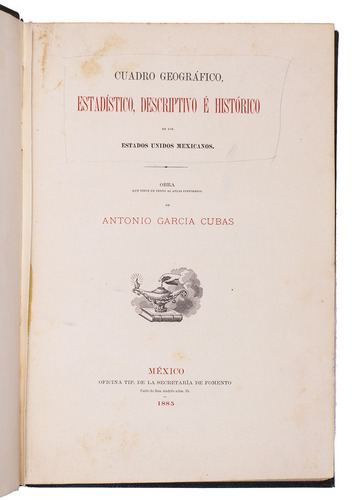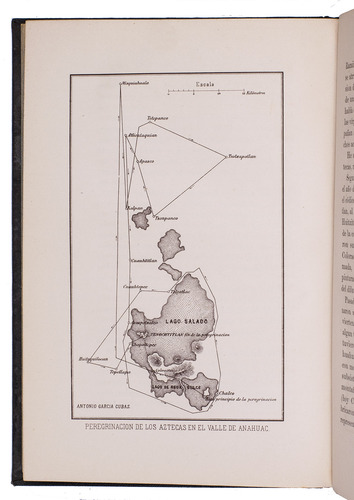 GARCIA CUBAS, Antonio.
Cuadro geográfico, estadístico, descriptivo é histórico de los estados unidos Mexicanos. Obra que sirve de texto al Atlas pintoresco.
Including: Atlas Pintoresco e Historico de los Estados Unidos Mexicanos.
México, Fomento & Debray, 1885. 2 volumes. 8vo and oblong large folio (64.5 x 82 cm). With 2 folding tables and 2 full-page plates in the text volume and in the atlas 13 chromolithographed maps (52 x 69 cm), and a full-page chromolithographed map of Mexico at the end. Contemporary black cloth with gold lettering on front board (text); contemporary red half morocco, title and ornaments in gold on spine (atlas). IV, 474, [3] pp. text.
€ 11,000
Both the text and the atlas volume of an important work on 19th-century Mexico by Antonio Garcia Cubas (1832-1912), not often found together.
The text contains full accounts on the politics, ethnography, religion, education, mining, agriculture, history, archaeology, etc. of Mexico. The atlas includes thirteen double-page maps illustrating several aspects of Mexico, such as politics, ethnography, transport routes, mountains, hydrography, education, agriculture, mining, history and archaeology, and a full-page chromolithographed general map of Mexico at the end. Chadenat 7016; Palau 98736 (not mentioning the general map); Phillips & LeGear 2686; not in Sabin.
Related Subjects: