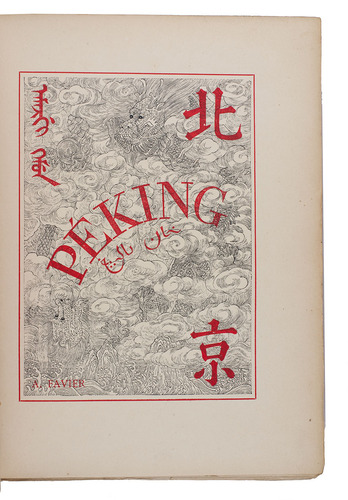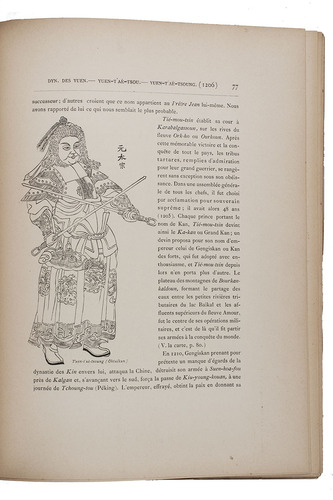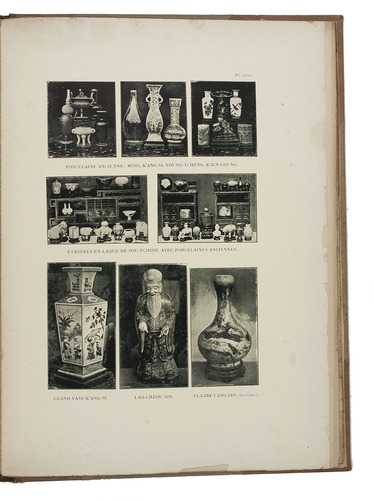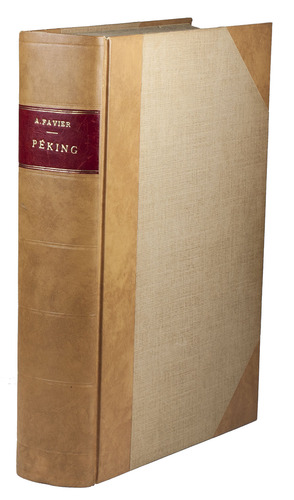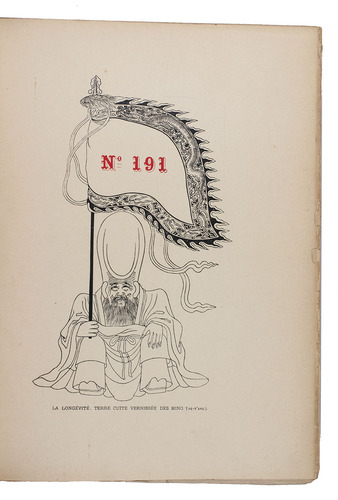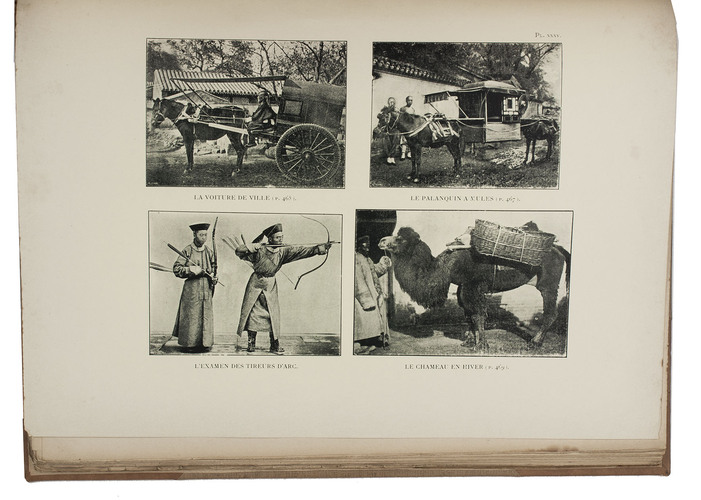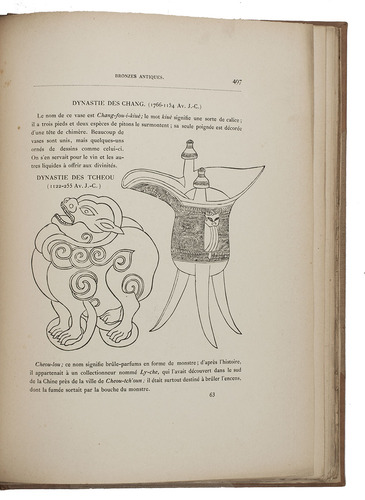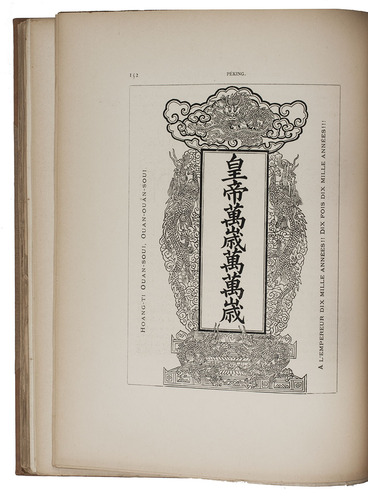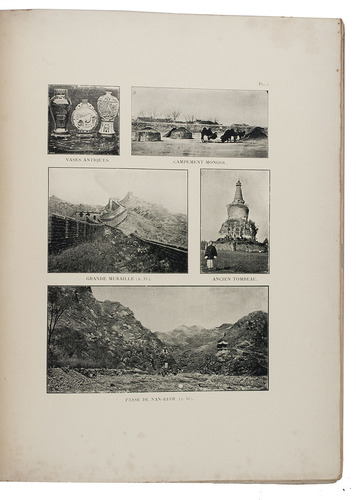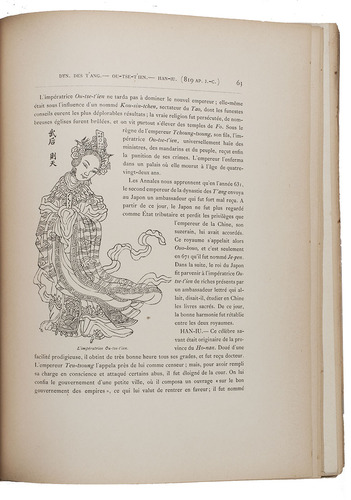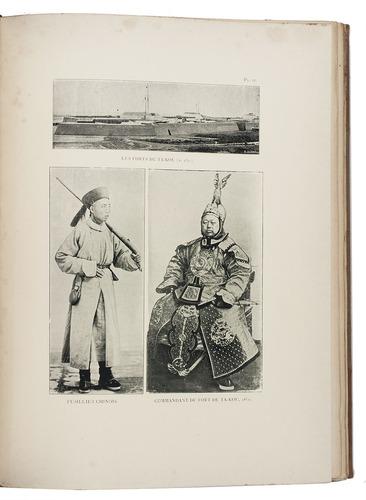 FAVIER, Alphonse.
Péking histoire et description.
Peking, Imprimerie des Lazaristes au Pe-Tang, 1897. 35.5 x 25.5 cm. 2 volumes bound as 1 (continuous page numbers). With a frontispiece to each part, 51 plates with photolithographs and collotypes, 1 tinted map and 660 wood engraved illustrations in text. Modern half cloth, with the original wrappers bound in. XII [4], 336, [4], 337-"562" [=552], [2] pp.
€ 6,500
First edition of an important source on Beijing in the late 19th century, written by the Lazarite Vicar Apostolic Alphonse Favier (1837-1905). Favier arrived in China in 1862 and became the Vicar Apostolic of Northern Chihli in 1899. Originally educated as an architect, he helped to rebuild the Xishiku Church, also called Beitang, in 1887. The work is divided into two volumes. The first deals with the history of Beijing, starting with the topography, followed by old myths and legends, the subsequent dynasties, and an extensive account on Christianity and the different missionary orders in China. In the second a description of the city is given, including the statues, gardens, churches and palaces that are to be found there. The photographic illustrations show unique views of the city in the late 19th century. This copy is numbered 191 (of 800?).With an inscription on half-title, dated 12 October 1909. Slightly browned throughout, but otherwise a very good copy, wholly untrimmed. The original wrappers are included, but worn. Cordier, Sinica, col. 218.
Related Subjects: