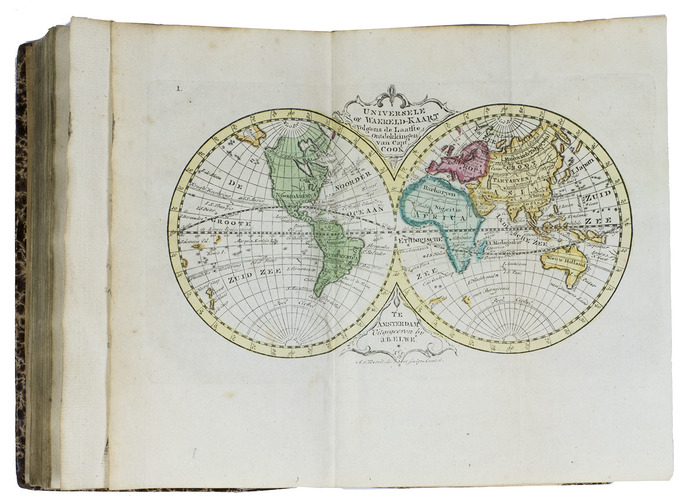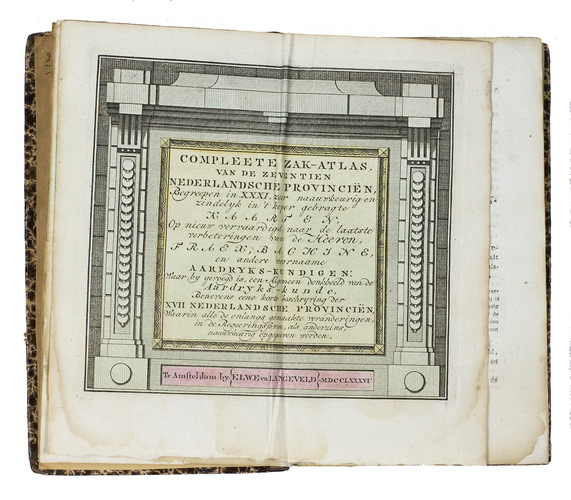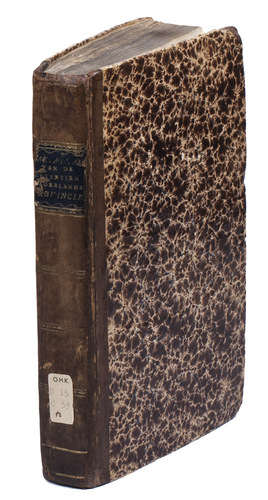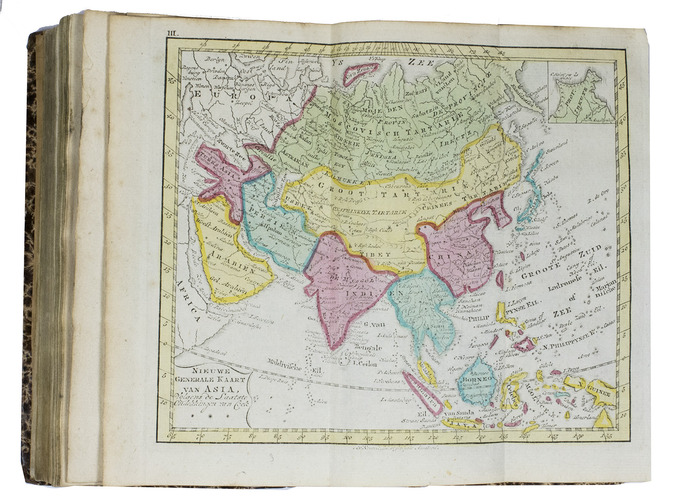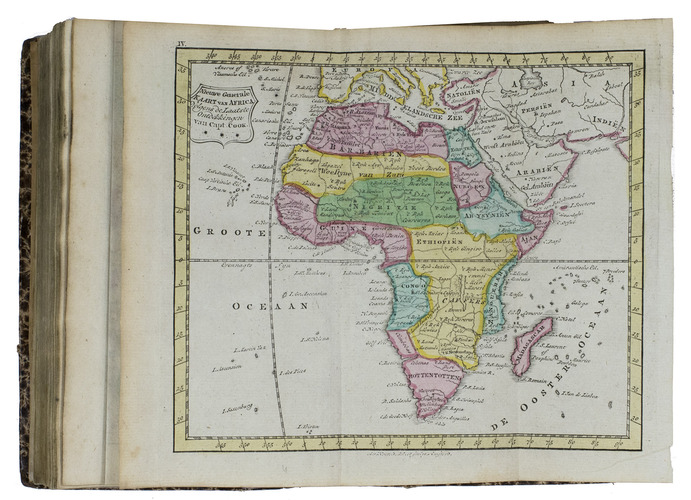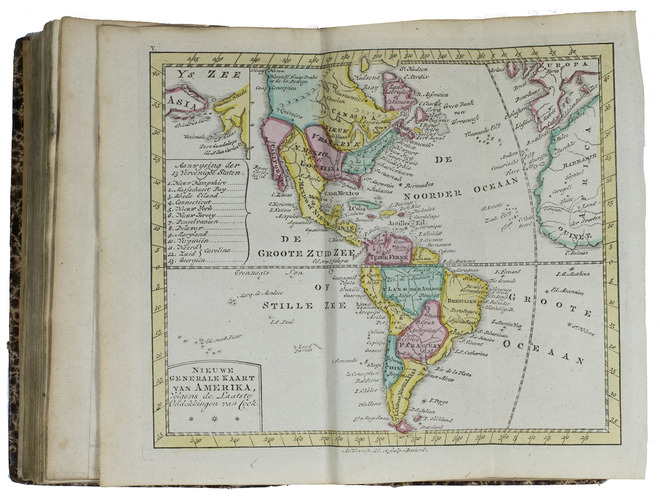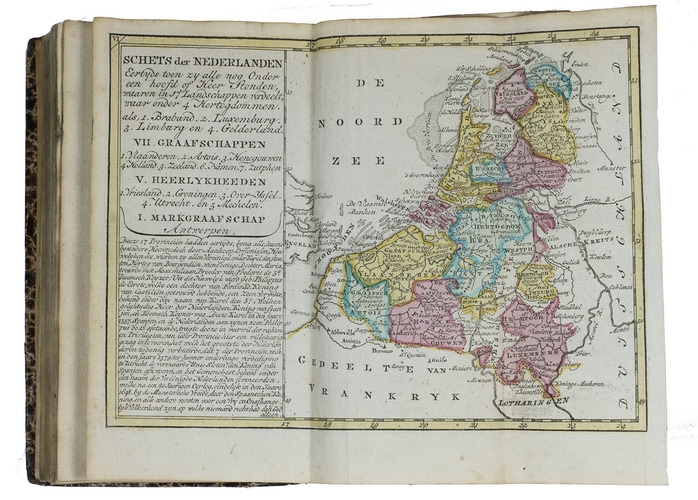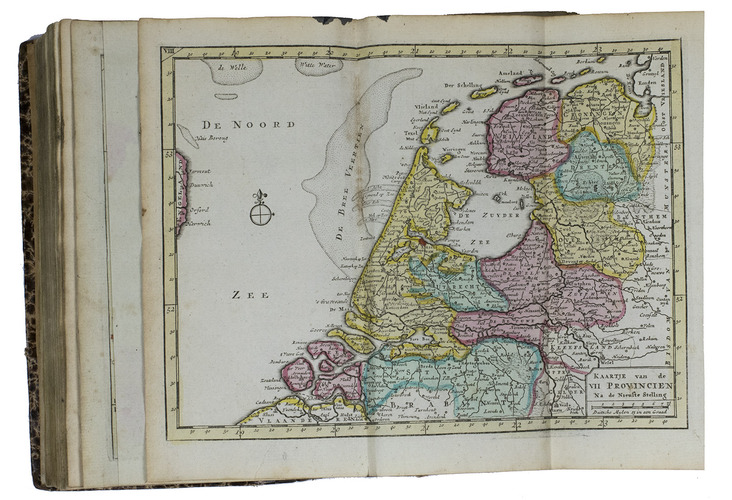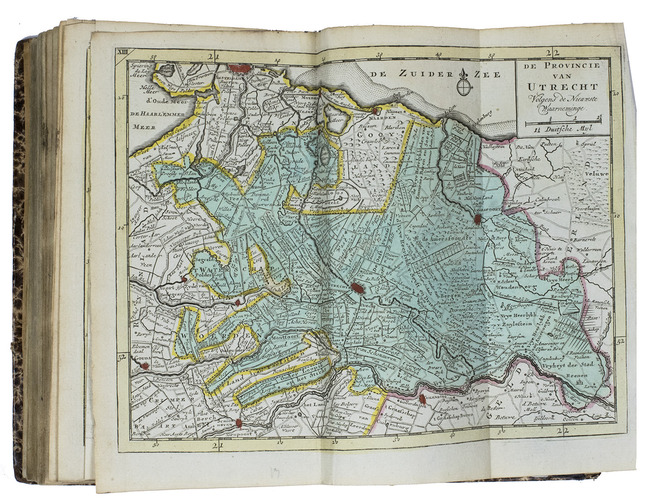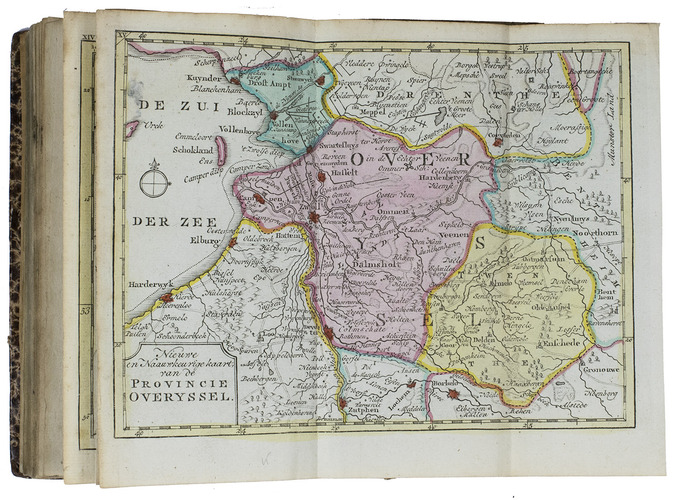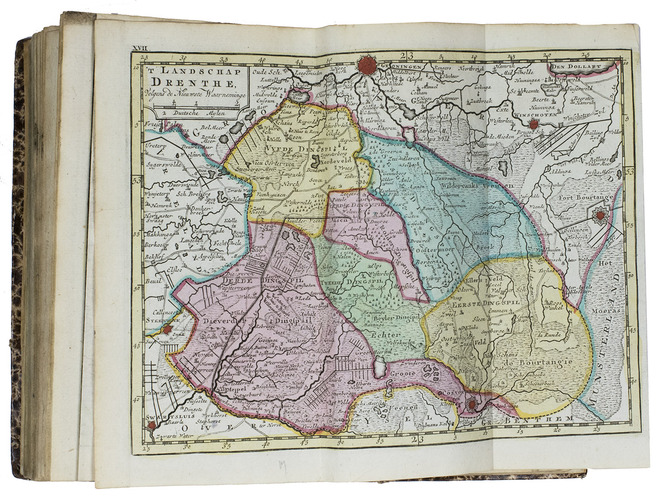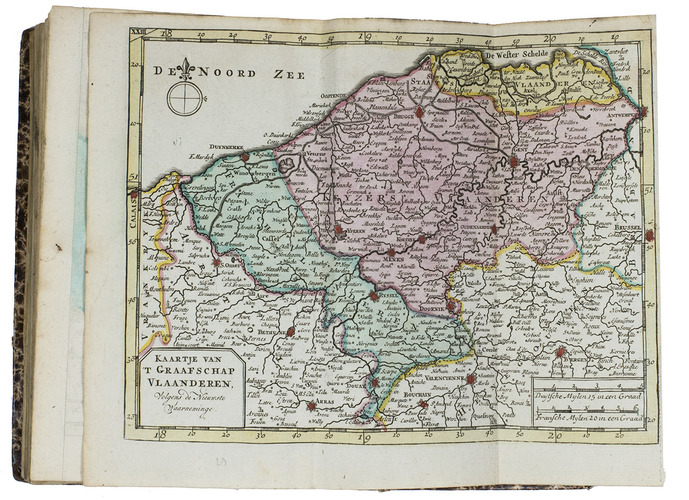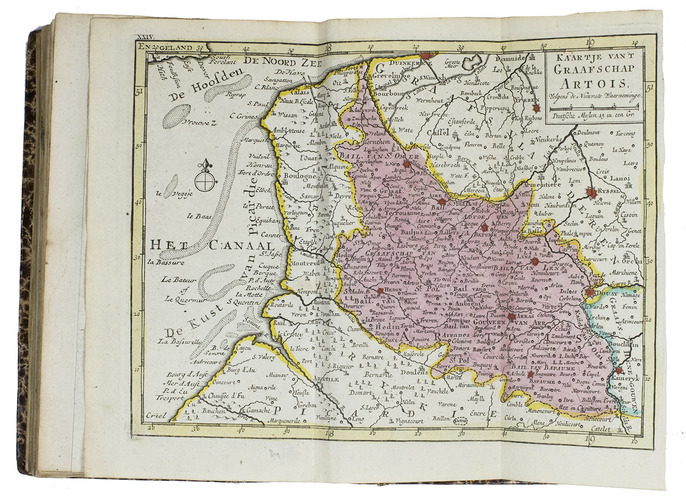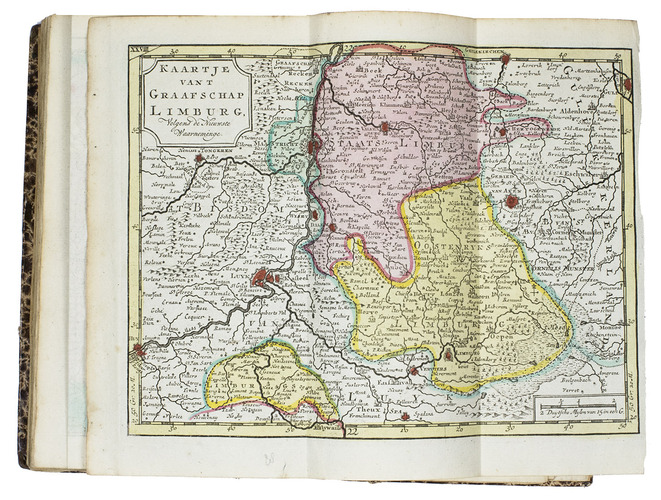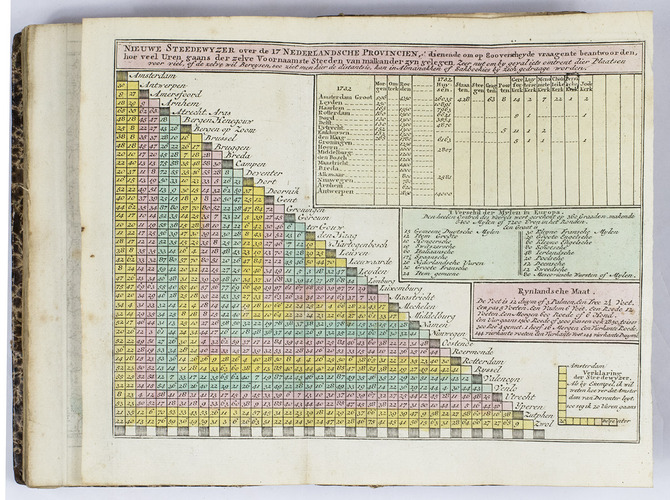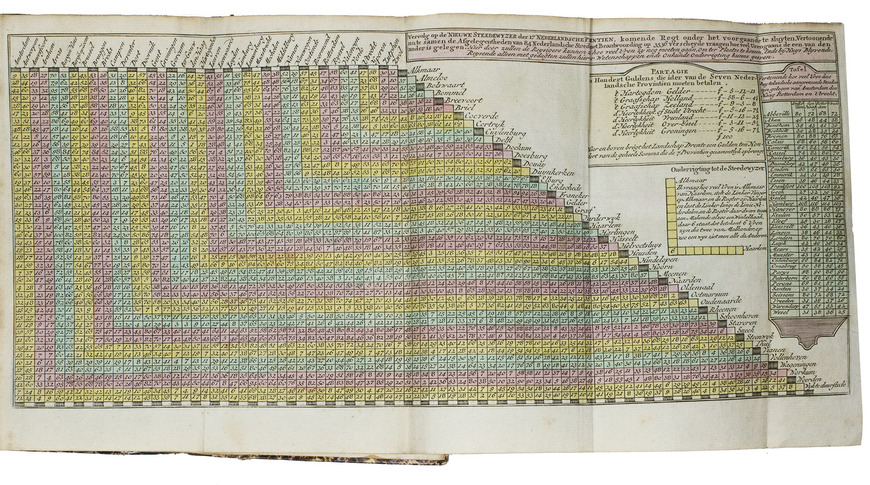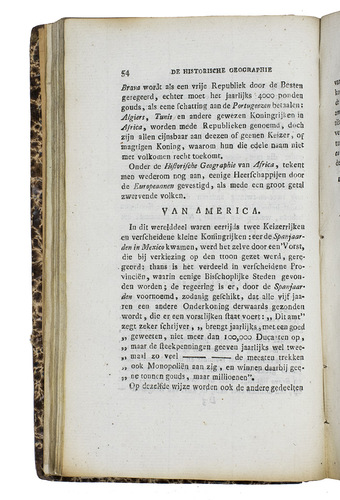 ELWE, Jan Barend.
Compleete zak-atlas, van de zeventien Nederlandsche Provinciën.
Amsterdam, J.B. Elwe & D.M. Langeveld, 1786. 8vo. With a double-page engraved title, 29 numbered folding engraved maps (the first 5 signed by A. van Krevelt) and 2 folding engraved tables, all coloured by a contemporary hand. Contemporary half calf, gold-tooled spine. 239, [1] pp.
€ 2,950
Second enlarged edition of this pocket atlas of the Low Countries with attractively coloured maps. The first edition appeared in 1785. The introduction deals with geography in general, and also gives a description of the different parts of the Low Countries. It has been expanded with a list of departures of canal boats and ferries as well as a list of inns. The atlas begins with a world map in 2 hemispheres and 4 maps of the continents, all updated in accordance with the latest discoveries of Captain Cook, followed by maps of individual provinces of the Dutch Republic and the Southern Netherlands, and finally 2 distance tables of cities in the Low Countries.
The map of the Americas numbers the 13 new United States and names them in a key at the side, and the text refers to the American independence as a momentous event that expands the boundaries of freedom and discusses the close relations with the Dutch Republic. The world map is dated 1786, and the first 5 maps are signed by the draftsman and engraver Abraham van Krefelt.
A good copy, with a few minor spots and marginal water stains. A nice pocket atlas of the world and especially the Netherlands. Koeman E & L 2; Phillips & LeGear 9084; STCN (5 copies).
Related Subjects: