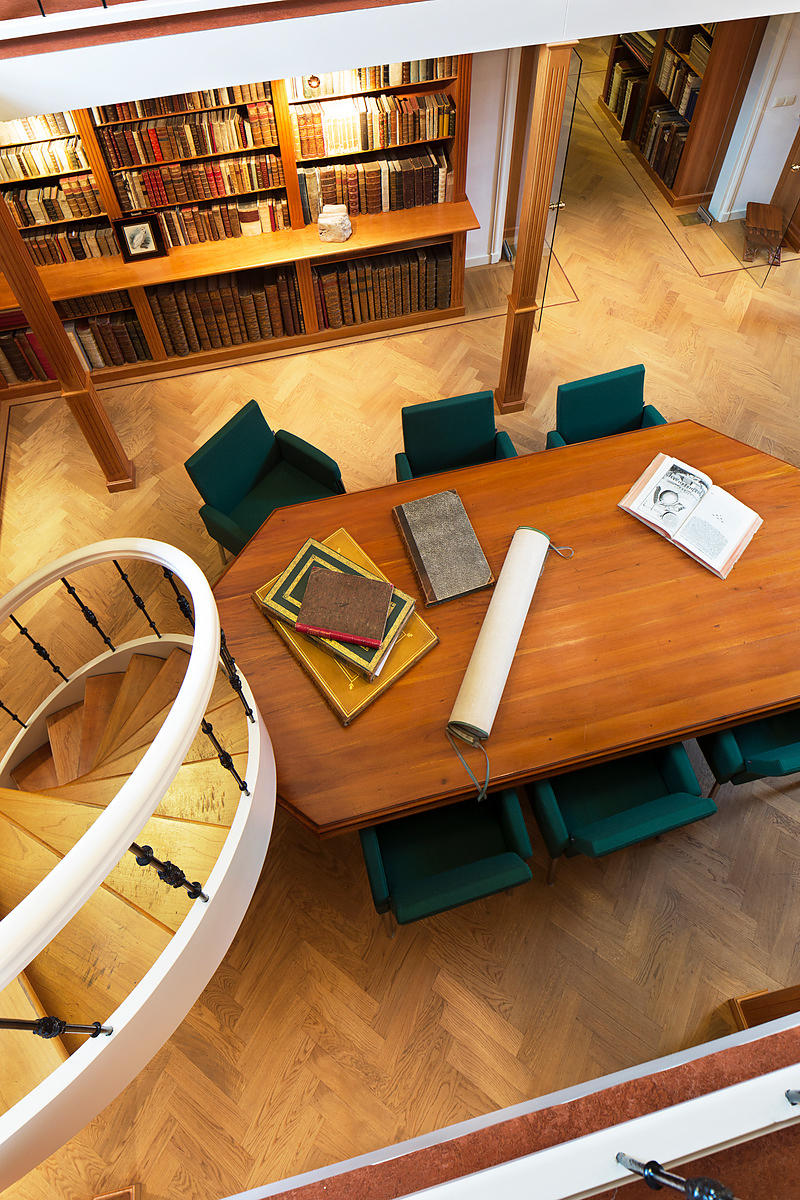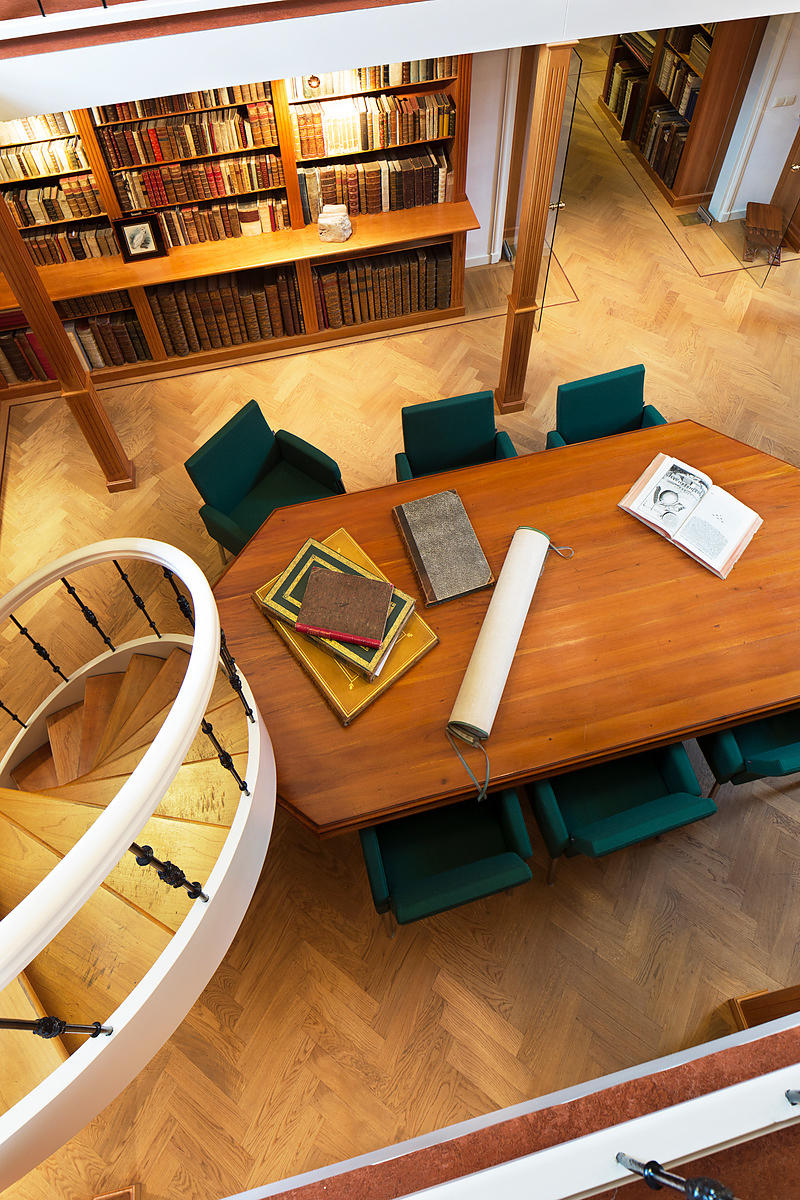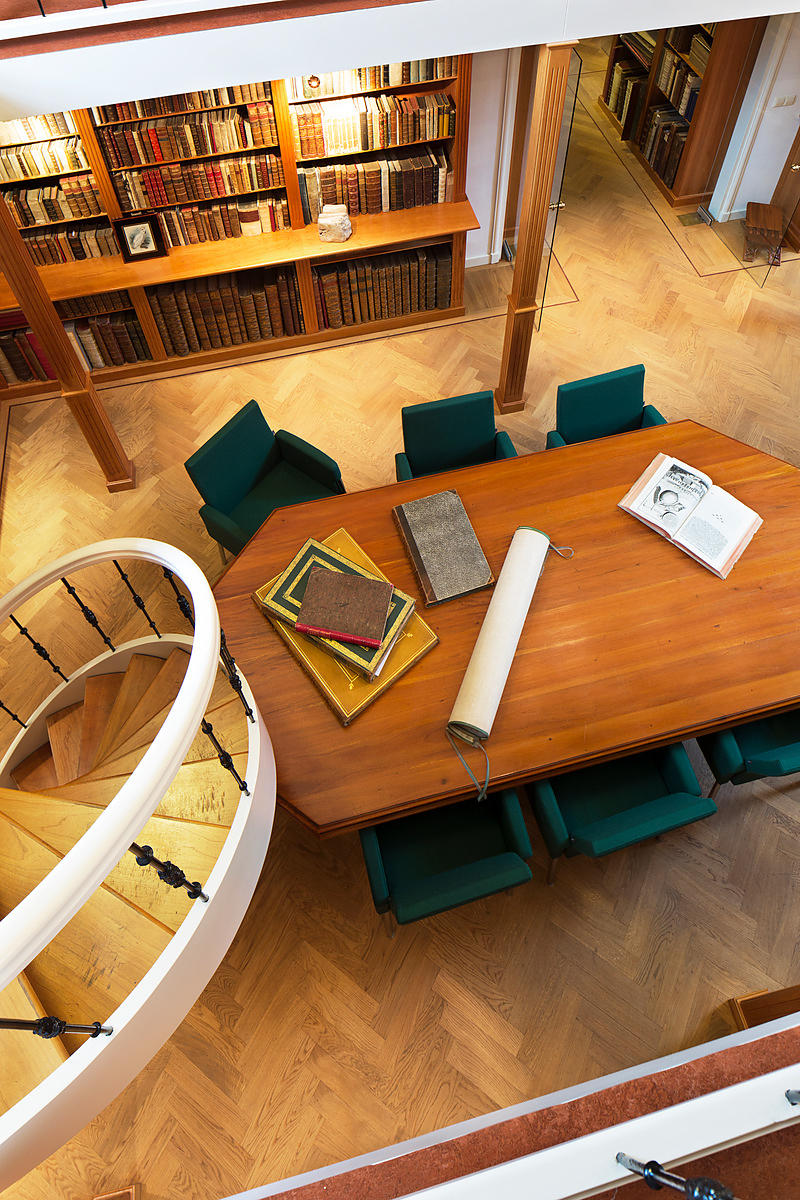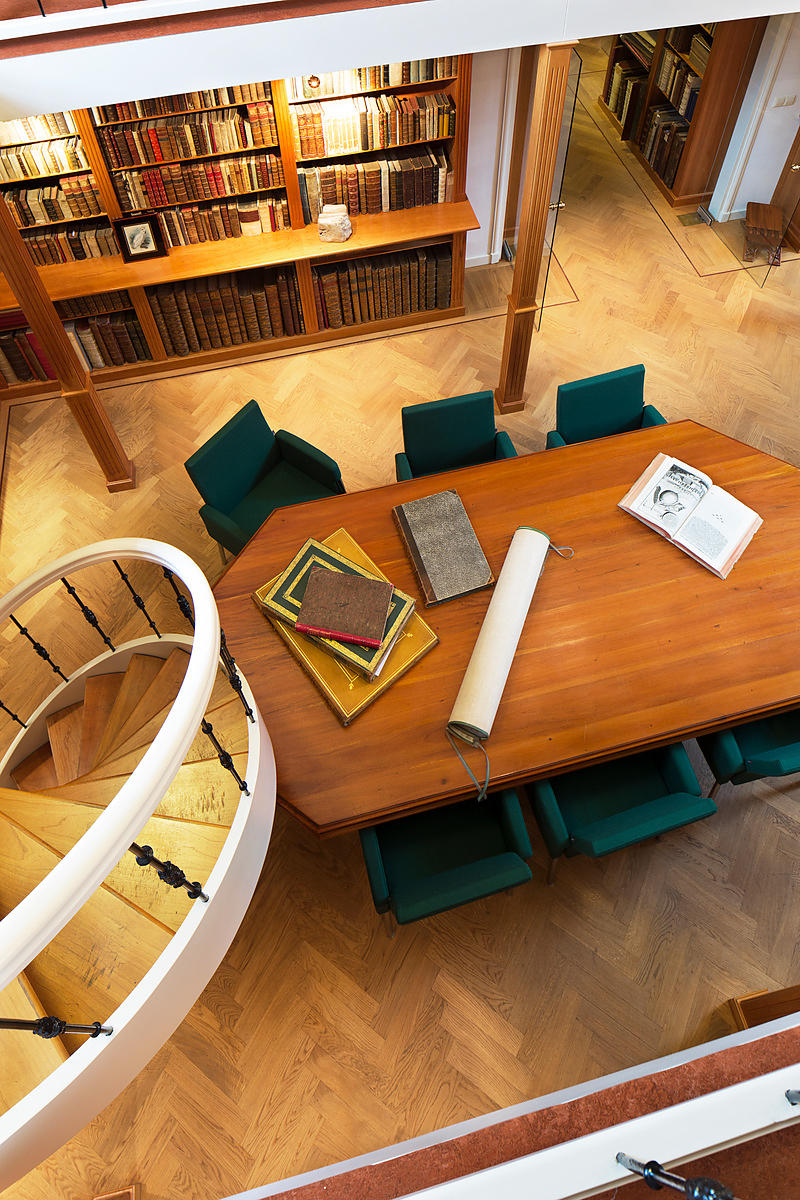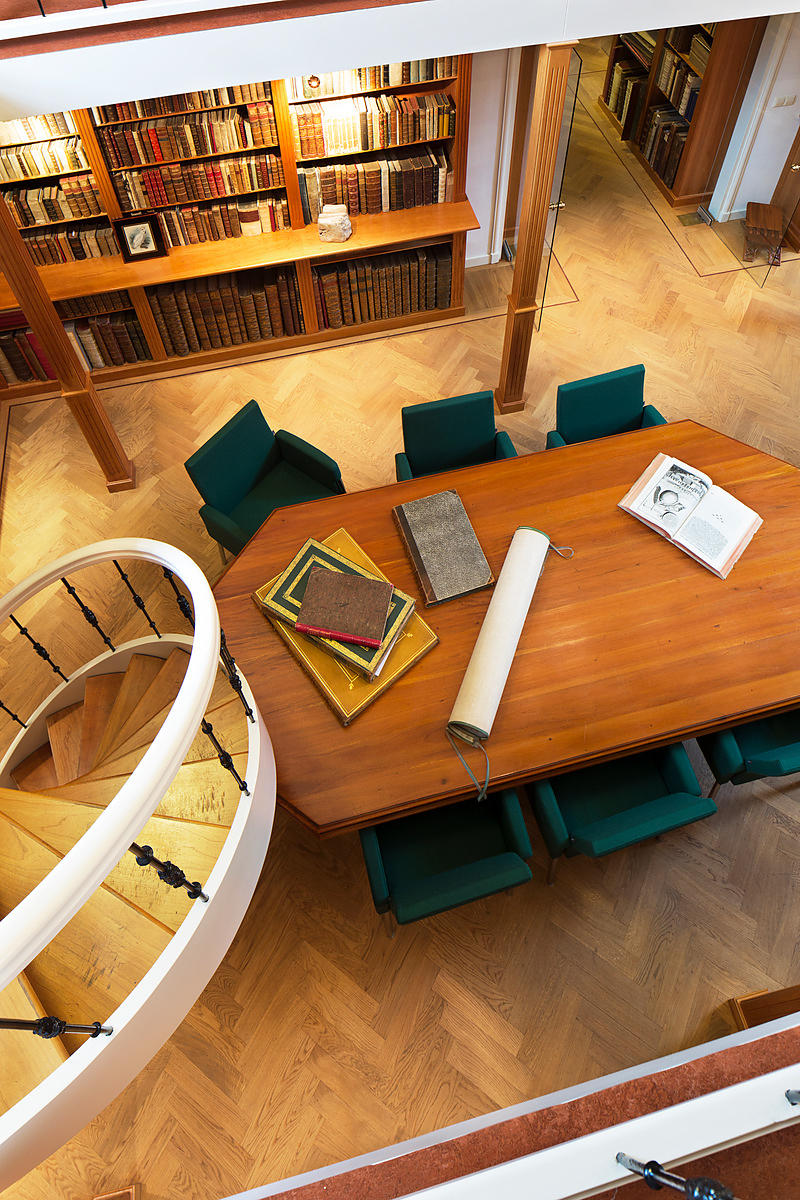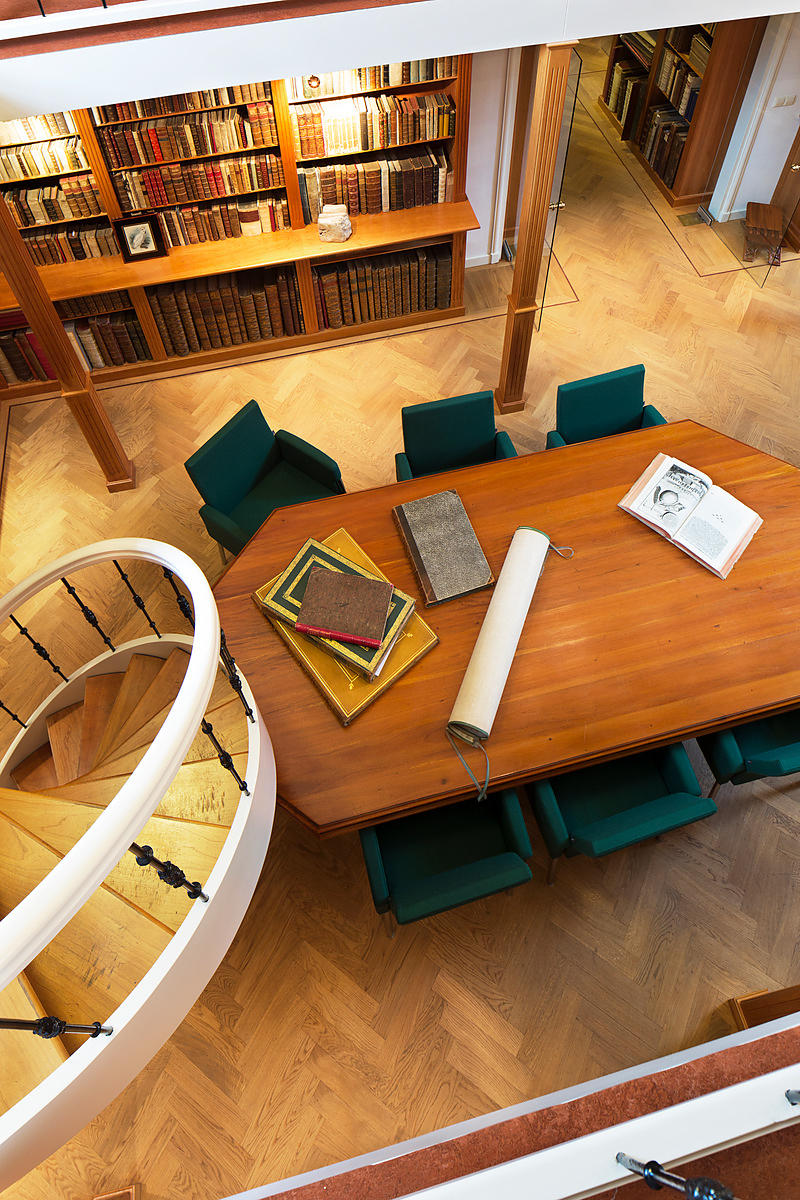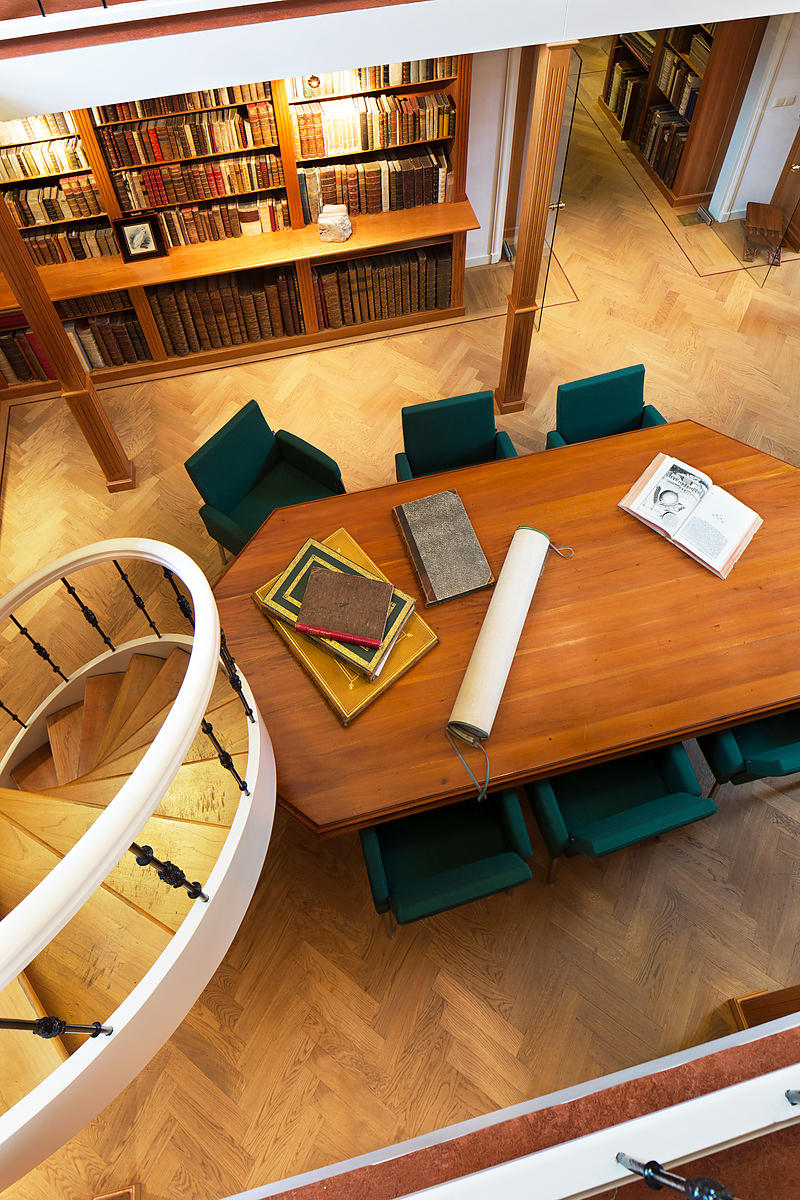 DUFFEYTE-DILHAN, Joseph.
Les mémoires d'un ange, ou Les femmes vengées, roman historique, philosophique et moral, ... Tome I.er[-II.].
[Bordeaux], Edmond Ramadié, [1839-1840, with the author's 1843 printed dedication to the Dutch Queen Anna Pavlovna of Russia]. 2 volumes. 8vo. With 2 copies of the 4-page 1843 dedication to Queen Anna Pavlovna printed on heavy wove paper, signed by the author in brown ink on the first and last page and tipped onto the title-page in each volume. Contemporary finely diced (in horizontal lozenges) and gold-tooled red morocco for presentation to the Queen, (each board with a crown above flowers as centrepiece, and a decorative frame built up from separate tools; the spine with the title and volume number in the middle with decorations above and below), gold-tooled board edges, gilt edges.
€ 7,500
Author's dedication copy for Queen Anna Pavlovna of the Netherlands (daughter of the late Tsar Pavel I and wife of King Willem II) of the extremely rare first edition of an "historique, philosophique et moral" novel written for women, including chapters such as "Parallèle de la position sociale de l'homme et de la femme". It tells the story of a virtuous young man who is visited by a beautiful angel who informs him that God has chosen him to write down and publish his revelations to teach men the value and moral influence of women and to rehabilitate women, who presently suffer under unjust prejudices. The author was a great fan of women and wrote primarily for and about them. He finds it unfair that men can do whatever they want while women "ces fleurs dans le désert de la vie" are virtually imprisoned. He also denounces arranged marriages and prostitution. The world was not ready for Duffeyte's ideas: a reviewer of the 1856 Paris edition concluded that the author must not be married. The present copy is also remarkable because the author presented it to Anna Pavlovna of Russia, daughter of the Tsar, who became Queen of the Netherlands when she married King Willem II in 1840.
Without the "2 gravures" called for by the 1840 announcement, but it is not clear that the book was actually illustrated before the 1856 Paris edition, a notion strengthened by the fact that the author clearly presented this copy to the Queen in 1843 with no illustrations. With occasional minor foxing and a couple small marginal defects, but the book and binding are still in very good condition.
Bibliographie de la France XXIIX (1839), 1568 (1re livraison, 8½ sheets) in no. 13 (30 March 1839); 29 (1840), 1422 (2 vols. 51¼ sheets) in no. 14 (4 April 1840); KVK & WorldCat (1 copy, incompl., plus 1 copy of a different issue).
Related Subjects: