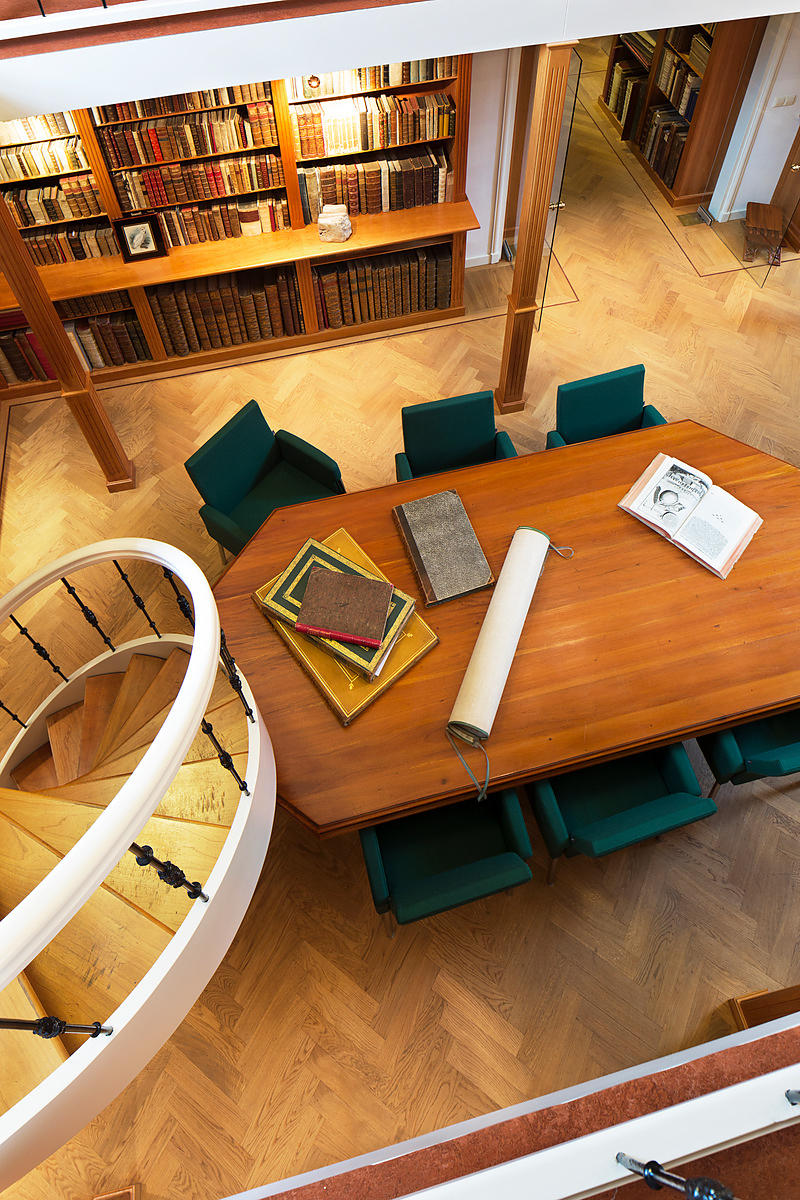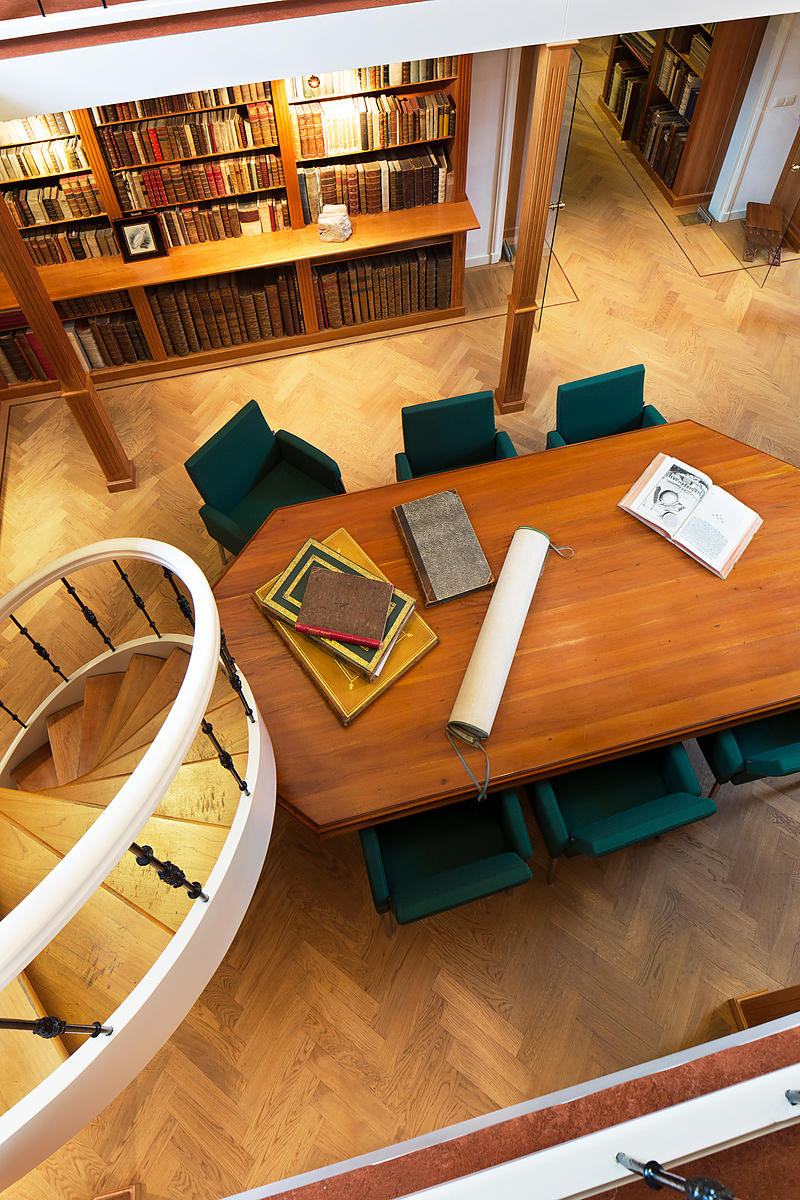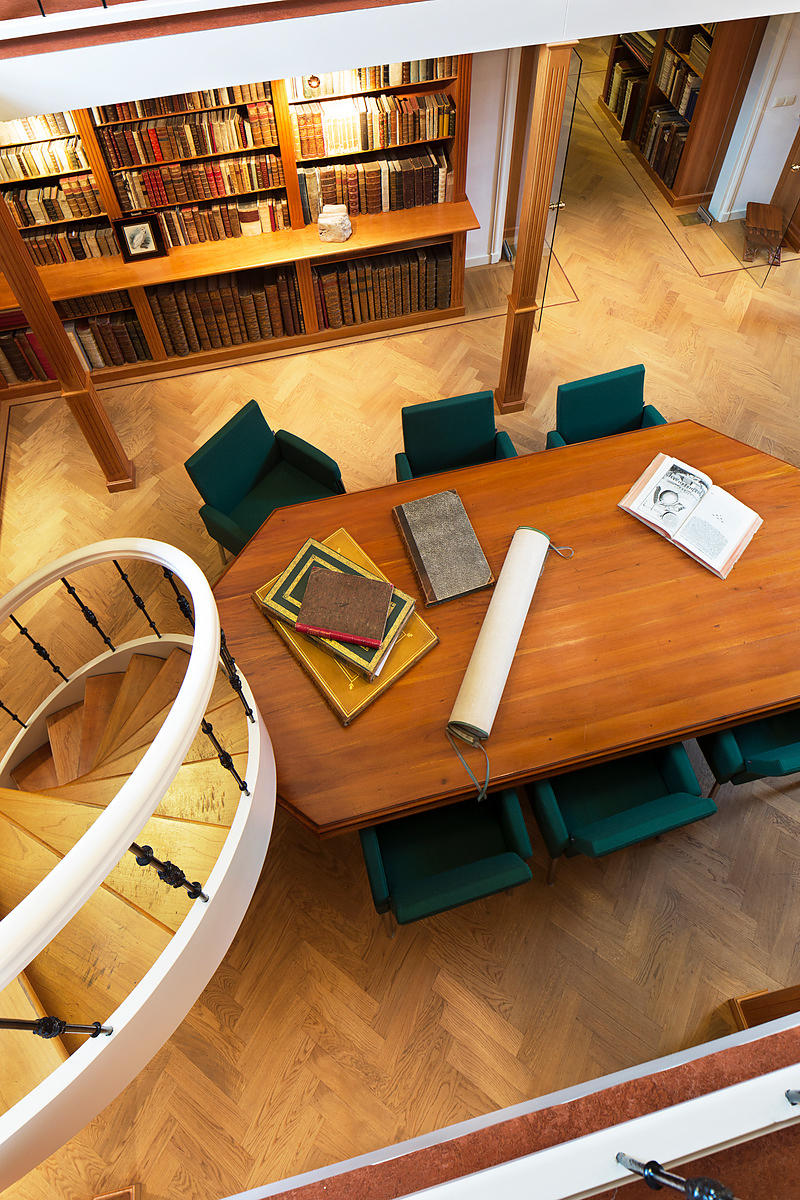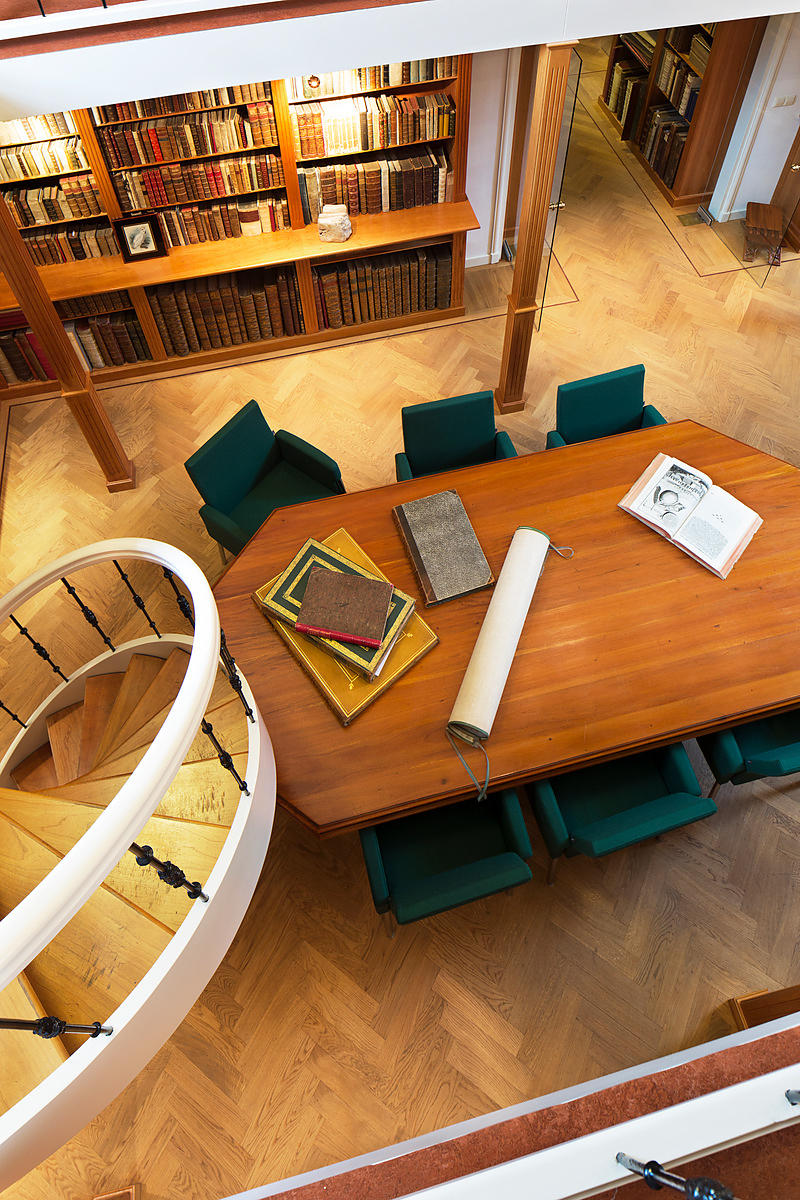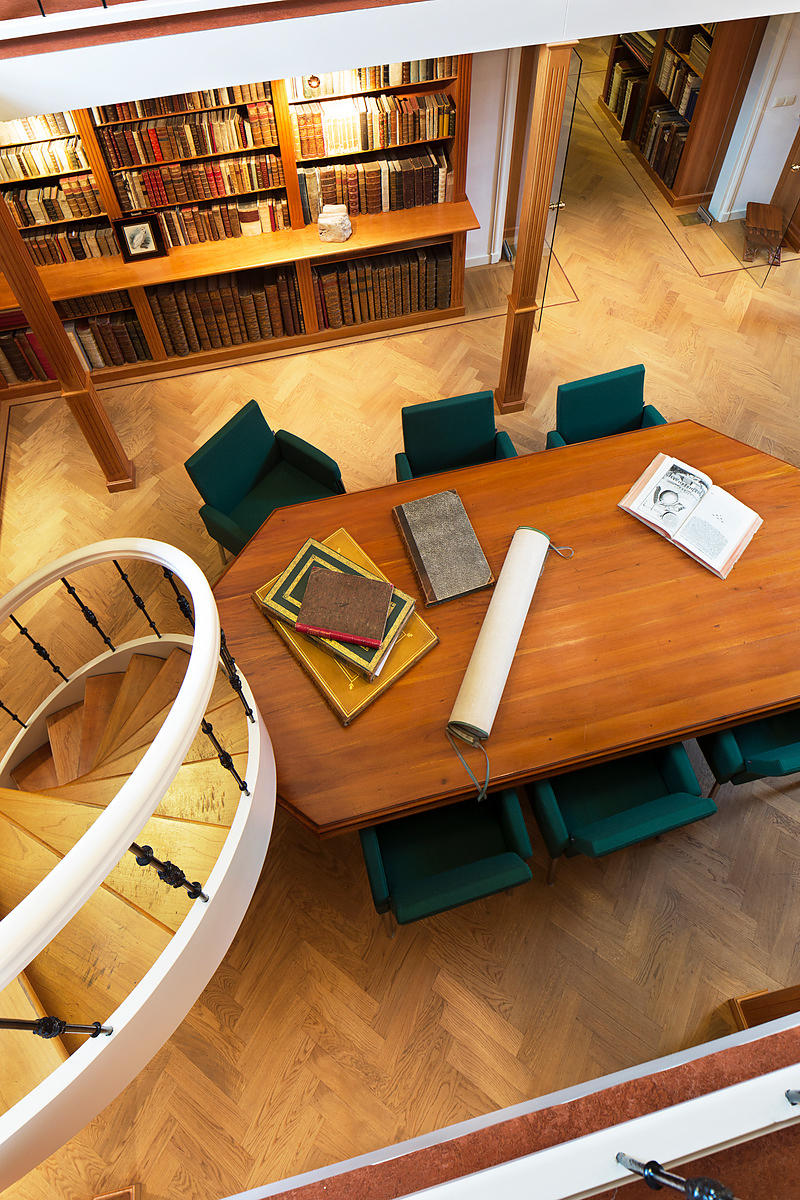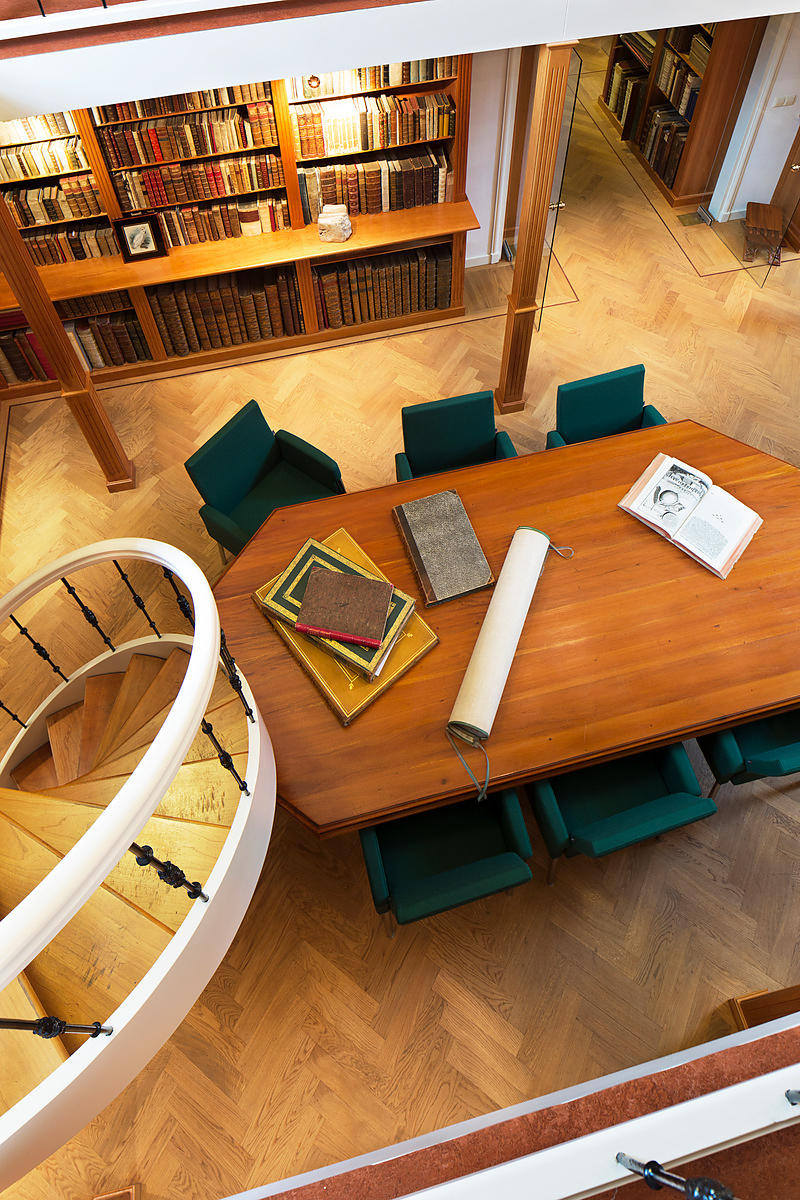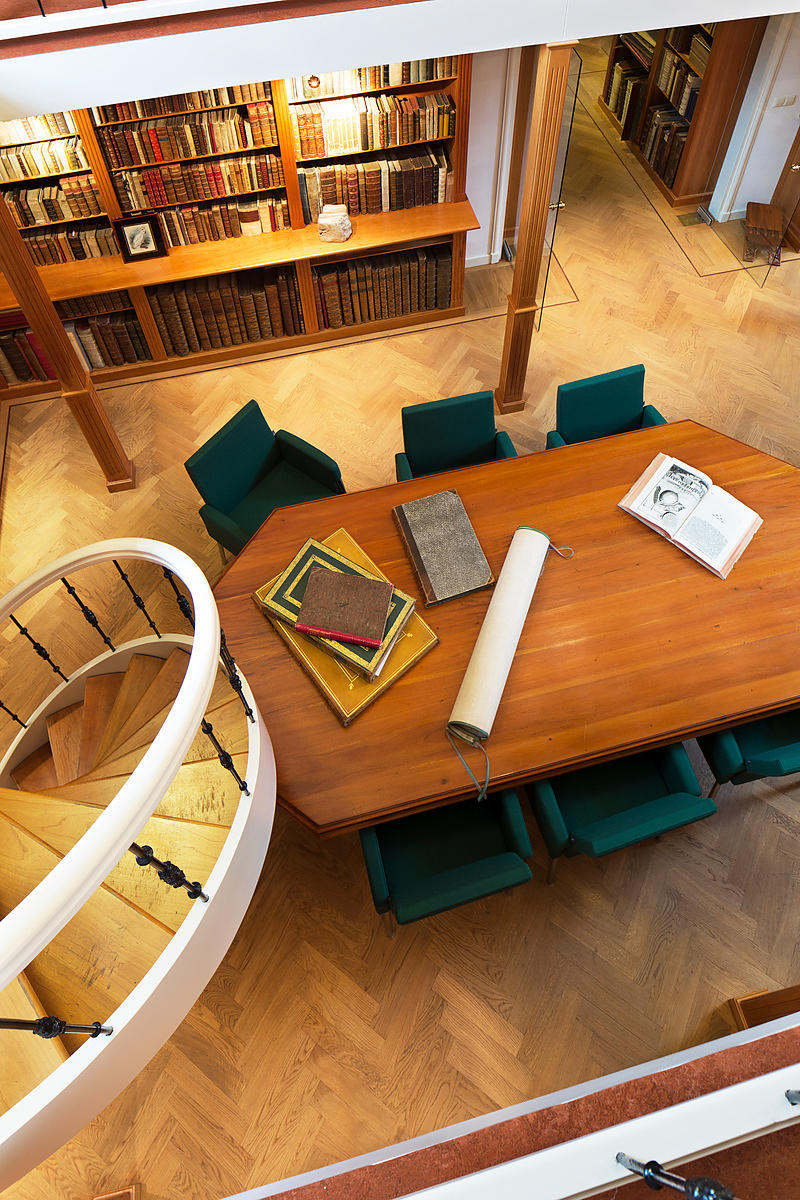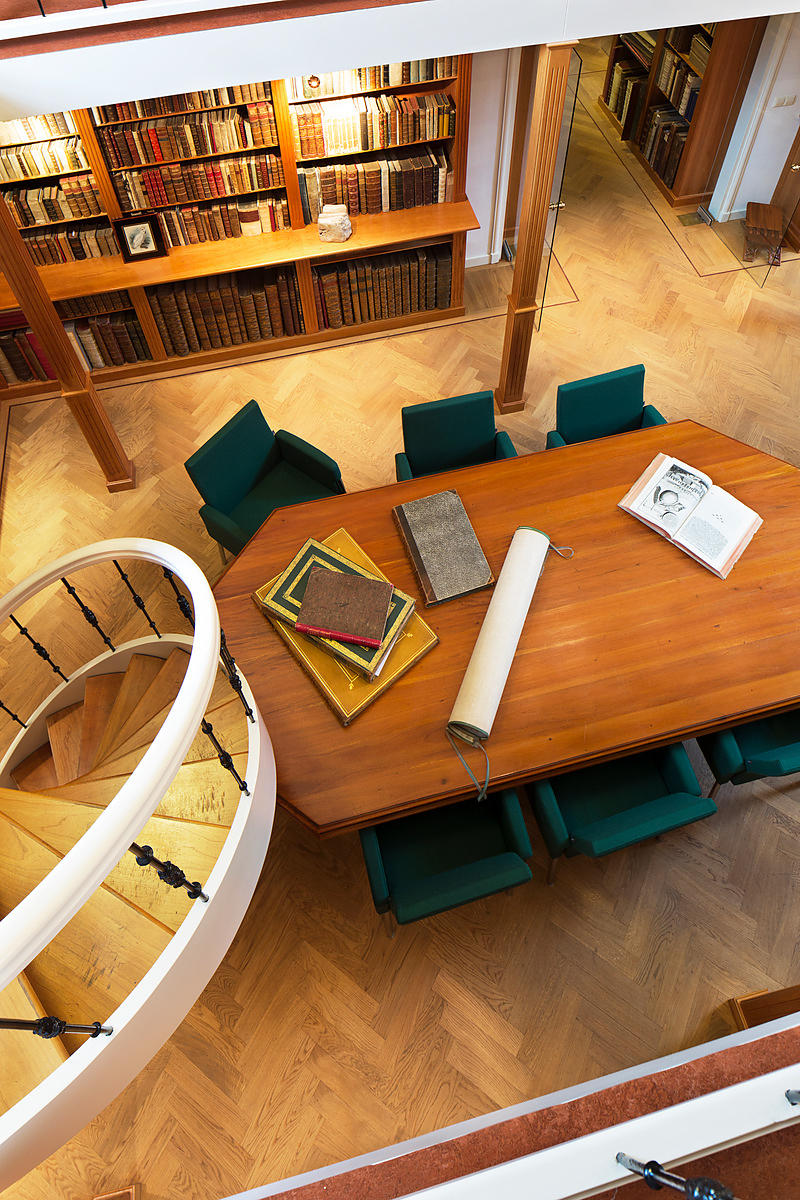 DARWIN, Charles.
[In Cyrillic type:] O proischozhdenii vidov [= On the origin of species].
St. Petersburg, Alexander Illich Glazunov (printed by Glazunov), 1864. 8vo. With 1 lithographed plate showing Darwin's famous branching tree of life, and 4 pages of Glazunov's publisher's advertisements at the end, describing 25 publications. Set entirely in Cyrillic type. Modern half brown morocco, with the original publisher's printed back wrapper bound in. XIV, 399, [1 blank], 4 pp.
€ 7,500
Rare first Russian edition of Darwin's On the origin of species, translated by Sergei A. Rachinskii, professor of botany at Moscow University. Like the first English edition it includes one plate, showing Darwin's famous branching tree of life, an icon of his theory of evolution. Darwin was both very popular and very influential in Russia. The present translator published an article presenting some of these ideas early in 1863, calling Darwin's Origin "one of the most brilliant books ever to be written in the natural sciences" (Vucinich, pp. 18-19). It helped give birth to a new generation of natural scientists in Russia whose students included the great Ivan Pavlov. But in Russia Darwin's influence went far beyond science. It inspired anti-czarist democratic political movements as well as Marx, Engels, Lenin, Trotsky and Stalin. Tolstoy and Dostoyevsky also refer to Darwin and his ideas became firmly imbedded in Russian culture generally.
Foxed throughout, severely in a couple quires but not affecting the plate. Otherwise in good condition. It probably lacks an initial blank leaf. First Russian translation of Darwin's Origin, inaugurating a hey-day of natural science in Russia. Freeman 748; Alexander Vucinich, Darwin in Russian thought (1988), p. 19 & passim; WorldCat (4 copies).
Related Subjects: