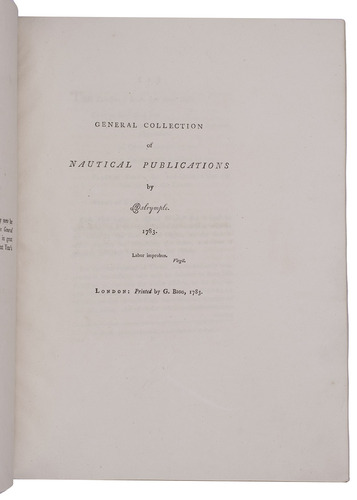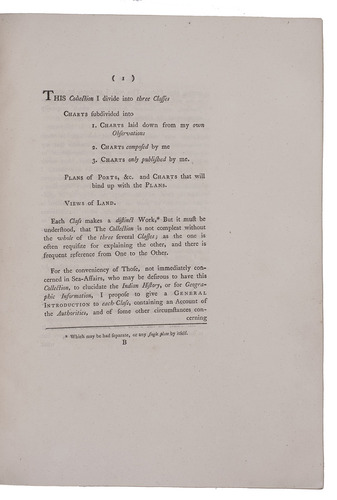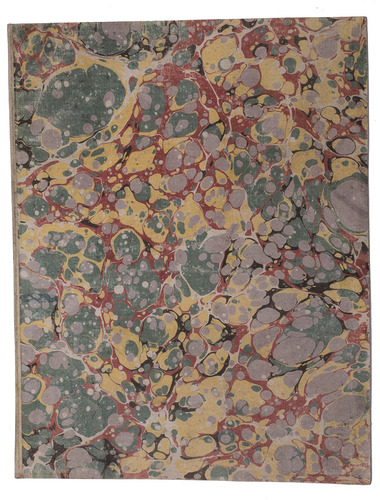 DALRYMPLE, Alexander.
General collection of nautical publications.
London, George Bigg, 1783. Small folio (31.5 x 24.5 cm). Contemporary, vellum backed, stiff marbled wrappers. [4], 16 pp.
€ 8,500
First edition of one the introductions to the newly planned work of the eccentric Scottish geographer Alexander Dalrymple (1737-1808), hydrographer for the East India Company and Captain Cook's leading rival. In 1783 he started to re-arrange his earlier plans, charts and views into a new format, without navigational information, for general sale as a geographical work. The present introduction concerns his nautical publications (mostly annotated ships logs and journals) and despite it being presented as a general geographical work this introduction mostly consists of technical remarks, primarily concerning his advocacy of Arnold's chronometers.
Dalrymple had by then already published dozens of plans of ports and small-scale charts of parts of the East Indies and his reputation was based on these publications, whose spare style contrasted with the ornateness of commercial chart atlases.
With a slip mounted on page 9, correcting a footnote. A small tear in the margins of one leaf and two leaves slightly thumbed, but otherwise in very good condition. Adams & Waters 603; A.S. Cook, Alexander Dalrymple (1737-1808), (PhD diss., 1992), A82; ESTC T135033 (7 copies); JCB MH 1317; JFB D17; for Dalrymple: A.S. Cook, "Dalrymple, Alexander (1737-1808)", in: ODNB online (2008); Howgego, to 1800, D4.
Related Subjects: