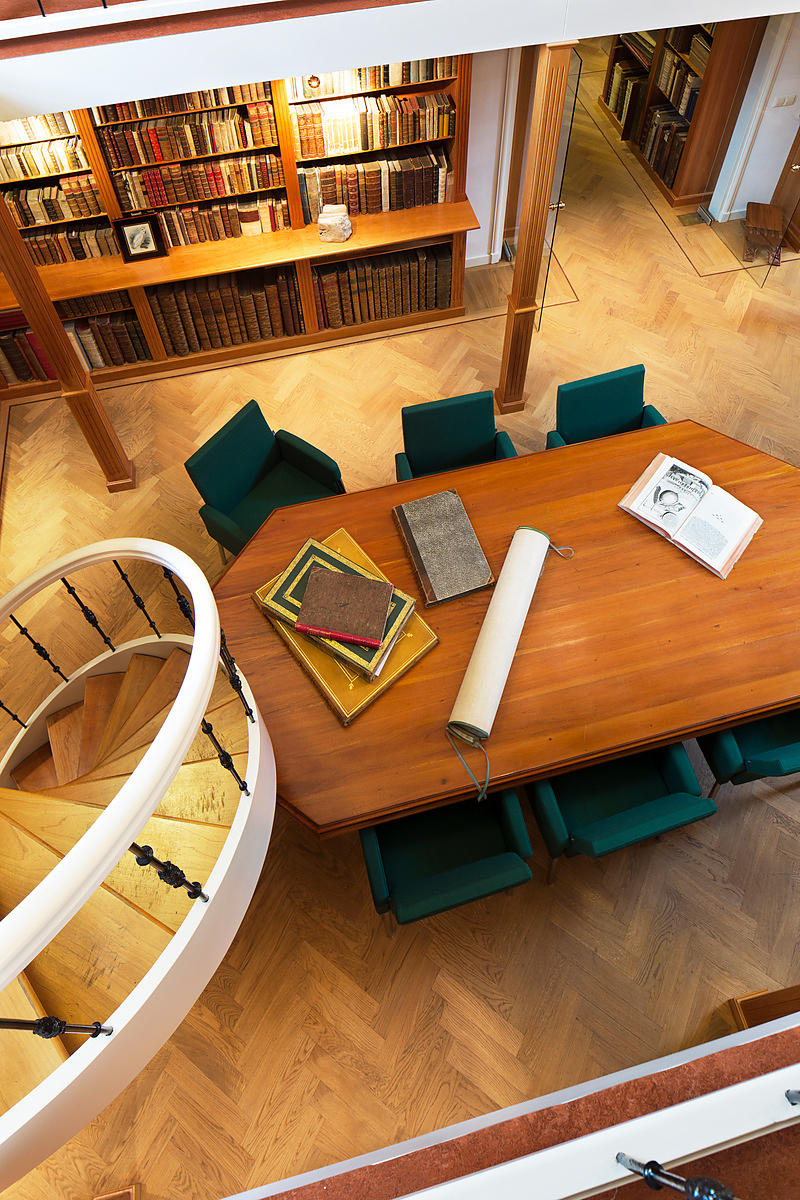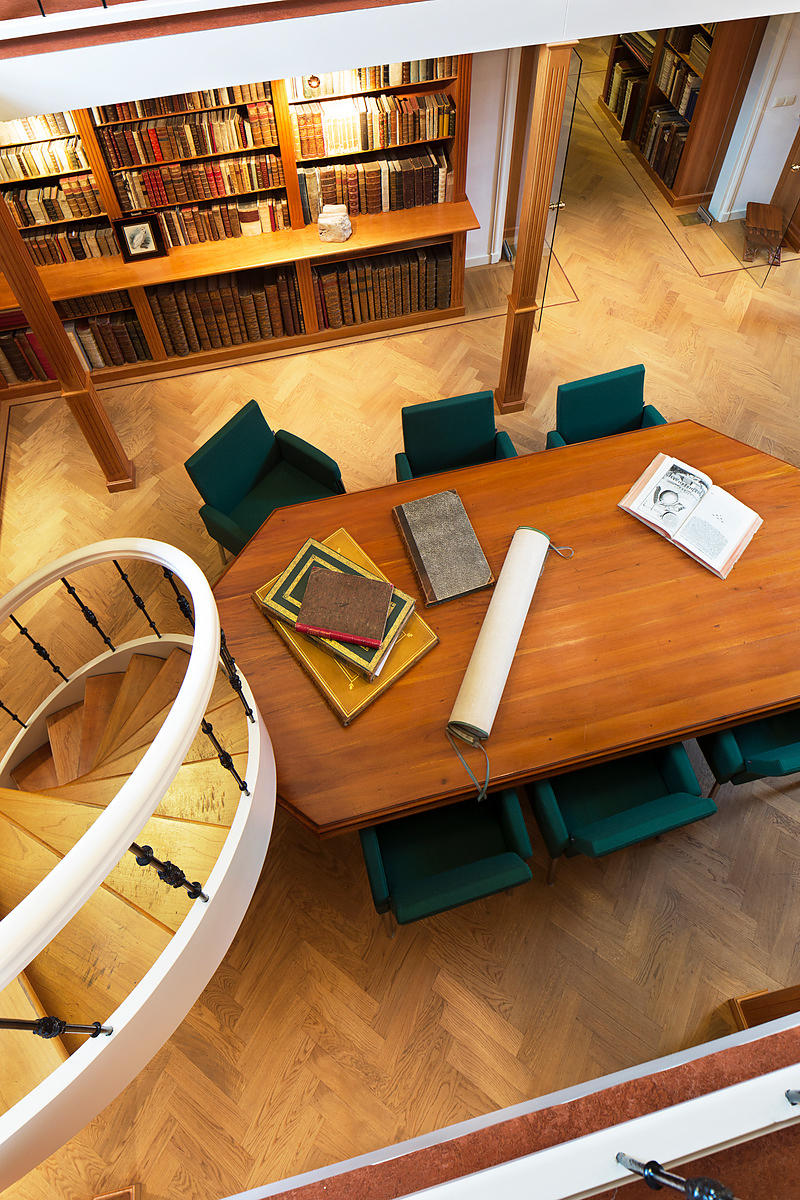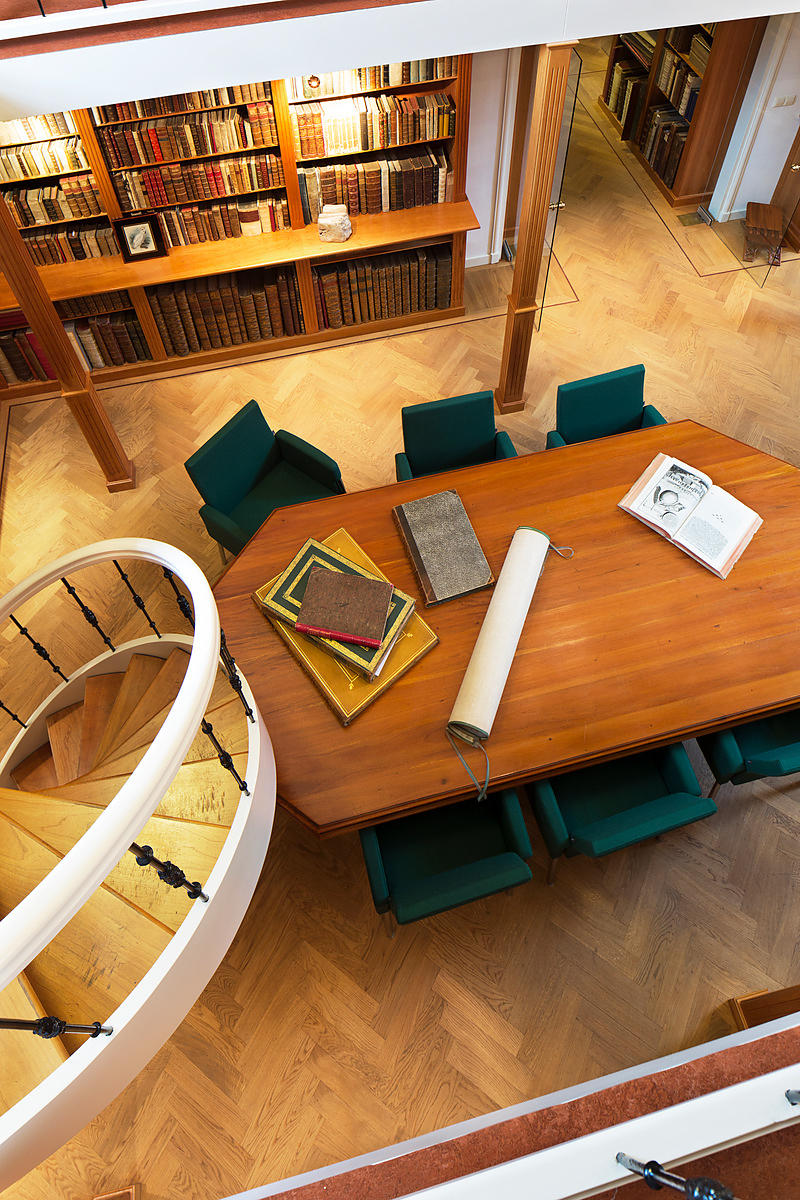 COMMELIN, Caspar.
Horti medici Amstelaedamensis plantarum usualium catalogus.
Amsterdam, [1724]. 12mo. With engraved frontispiece by Jan Goeree showing the gates to the Hortus Medicus and a woodcut Amsterdam coat of arms on the title-page. 18th-century boards covered with red paste-paper.
€ 1,500
Third enlarged edition of a catalogue of medicinal plants at the Hortus Medicus in Amsterdam, containing 441 numbered descriptions. It is the last of three editions produced by Commelin (1667/68-1731), whose uncle Jan Commelin had been the garden's botanist to his death in 1692. Caspar was appointed to the same post in 1695 and professor of botany in 1706. The title-page is undated, but the preliminaries contain both Commelin's 1698 note to the reader from the first edition and his new note to the reader dated 15 March 1724 for the present edition. The garden's new entry gate was built in 1715 and Goeree engraved the present frontispiece showing it for the second edition of Commelin's catalogue, published in that year. This work should not be confused with Commelin's Hortus medici Amstelodamensis plantae rariores et exoticae, 1706, a supplement to his uncle's Hortus medici Amstelodamensis rariorum tam orientalis, 1697-1701.
With library stamp. Lacking the second of the 2 final blank leaves. In good condition. Most extensive edition of Commelin's catalogue of medicinal plants in the Amsterdam botanical garden.
Pritzel 1835; STCN (7 copies); D.O. Wijnands, Botany of the Commelins, 1983, p. 13.
Related Subjects: