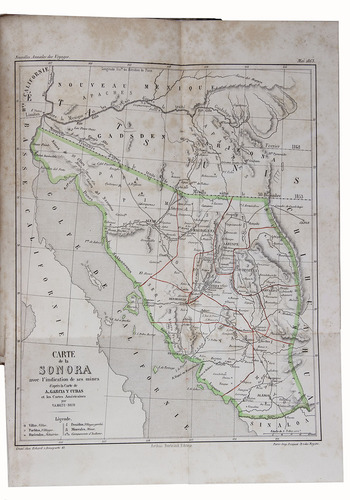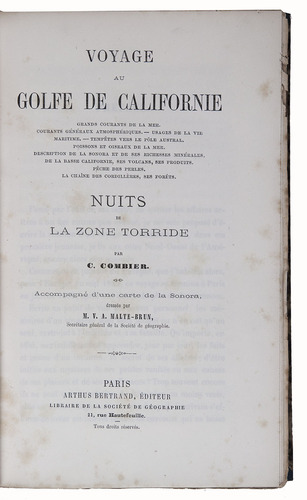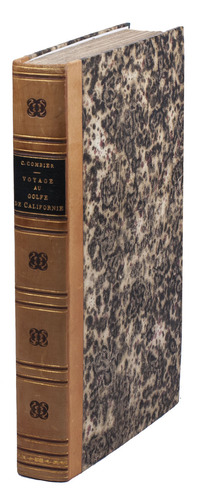 COMBIER, Cyprien.
Voyage au golfe de Californie.
Paris, Arthus Bertrand, [1864]. 8vo. With folding map of Sonora by Malte-Brun, hand-coloured in outline. Modern half calf. XVI, 544 pp.
€ 1,500
First edition. The author collected the material for this narrative during his business ventures in the New World. Sailing in the privately owned Félicie between the Mexican ports Guaymas, Acapulco, Mazatlan and Veracruz he visited Valparaiso, Chile, the La Paz-Loreto area and the Bay of California. The account is rich in detail about the products, geography, and geology of Sonora. The map was drawn by Victor Adolph Malte-Brun, an acclaimed French cartographer and geographer, and apparently also published in the journal Nouvelles annales des voyages (May, 1863).
Some slight foxing. Fine, untrimmed copy. Barrett 555; Howell, California II, 390; Hill 348; Monaghan 461; Sabin 14925.
Related Subjects: