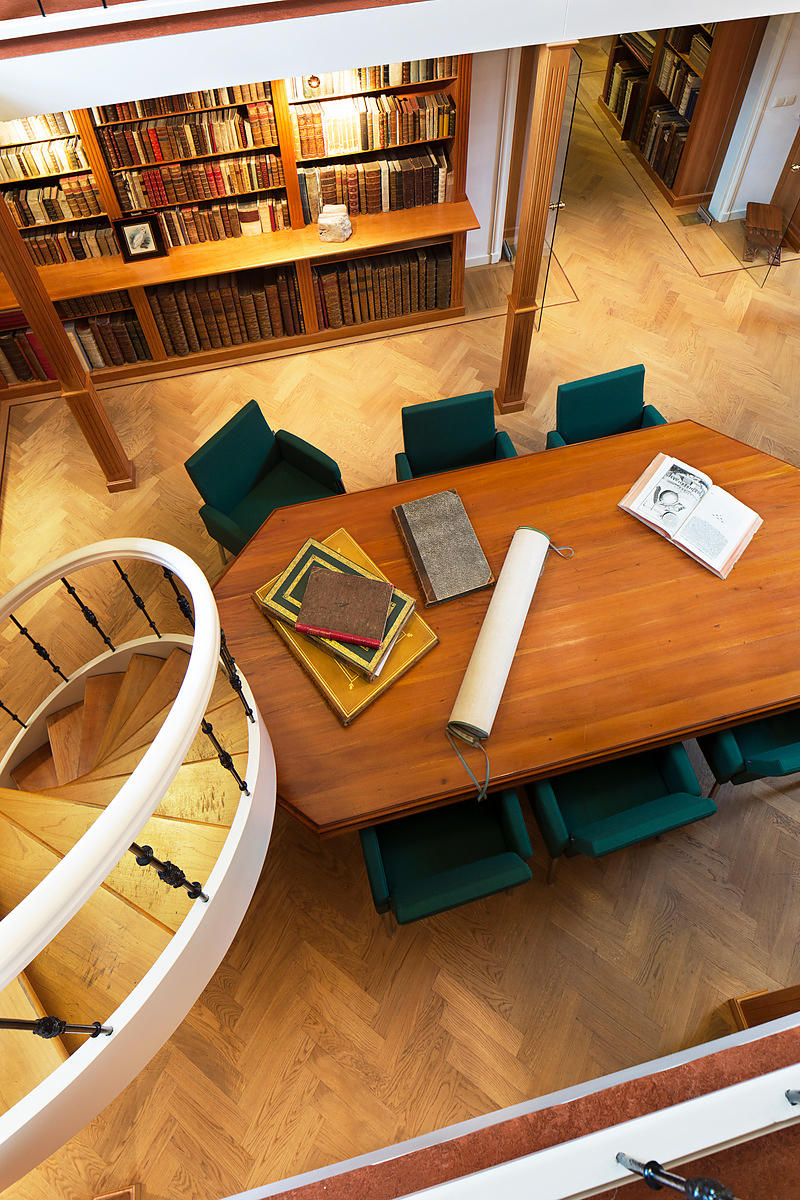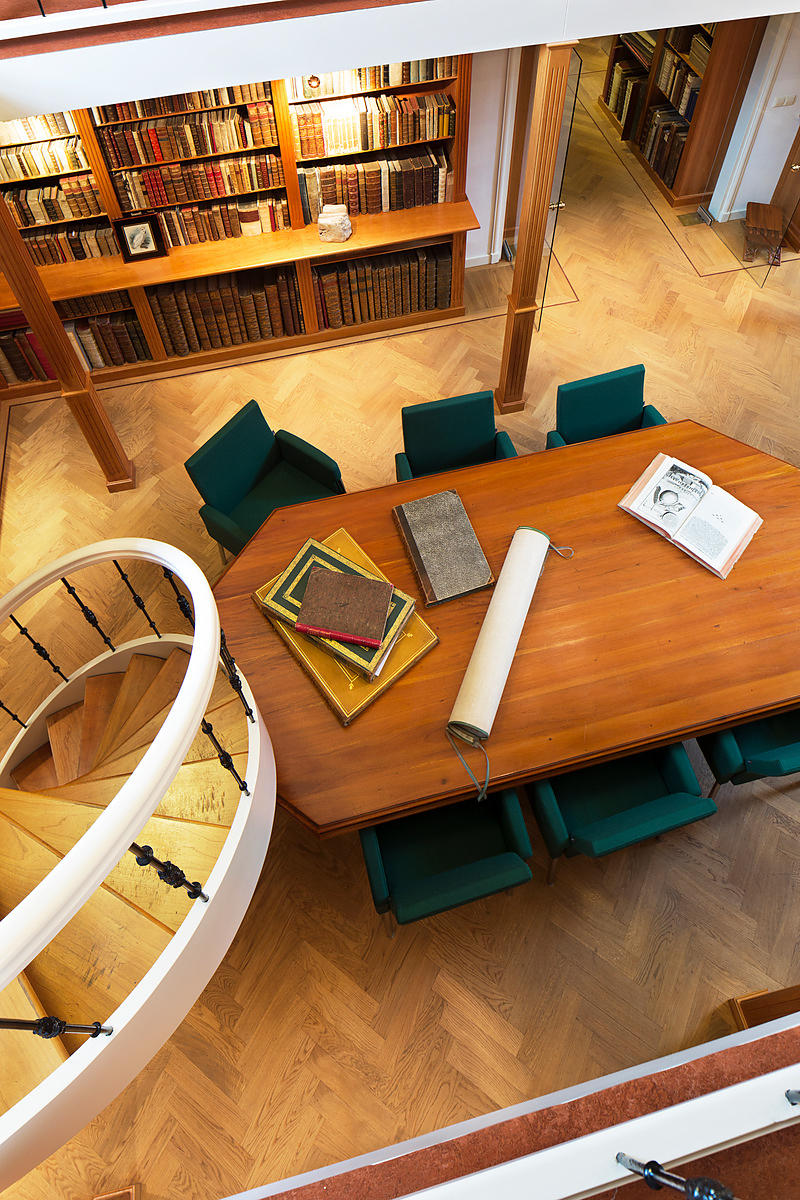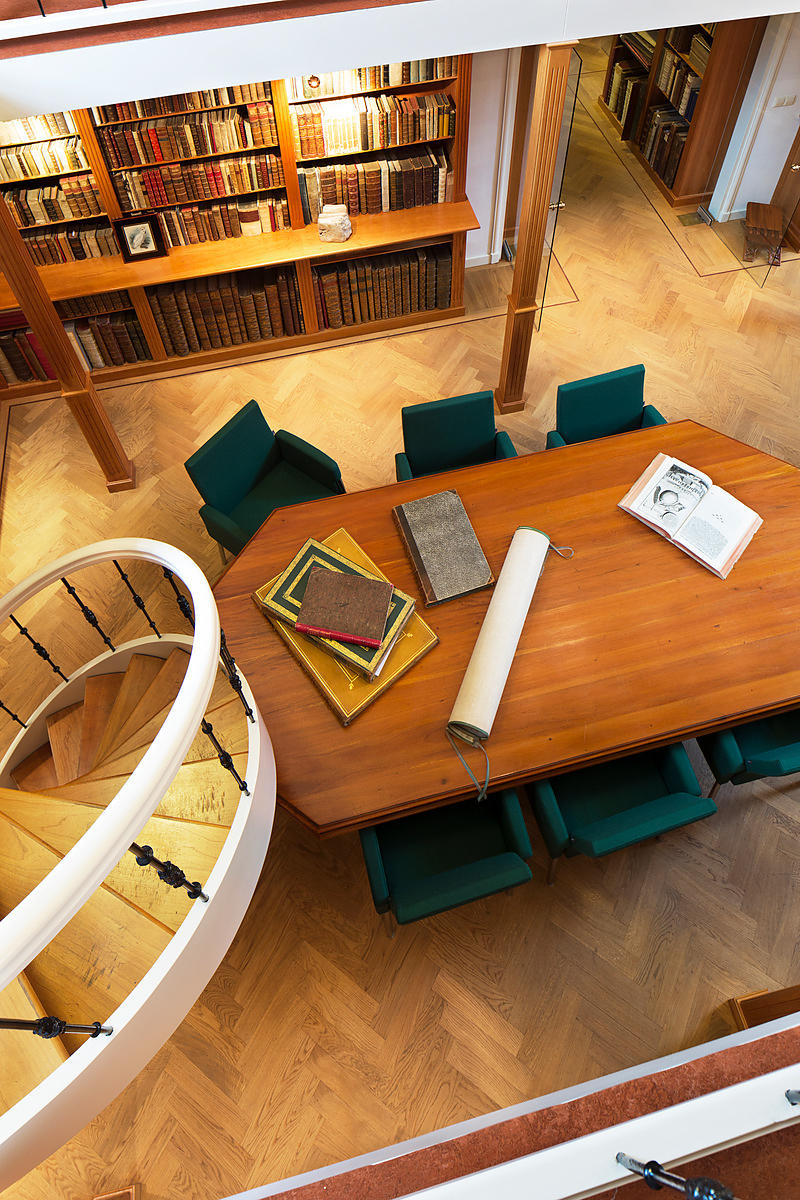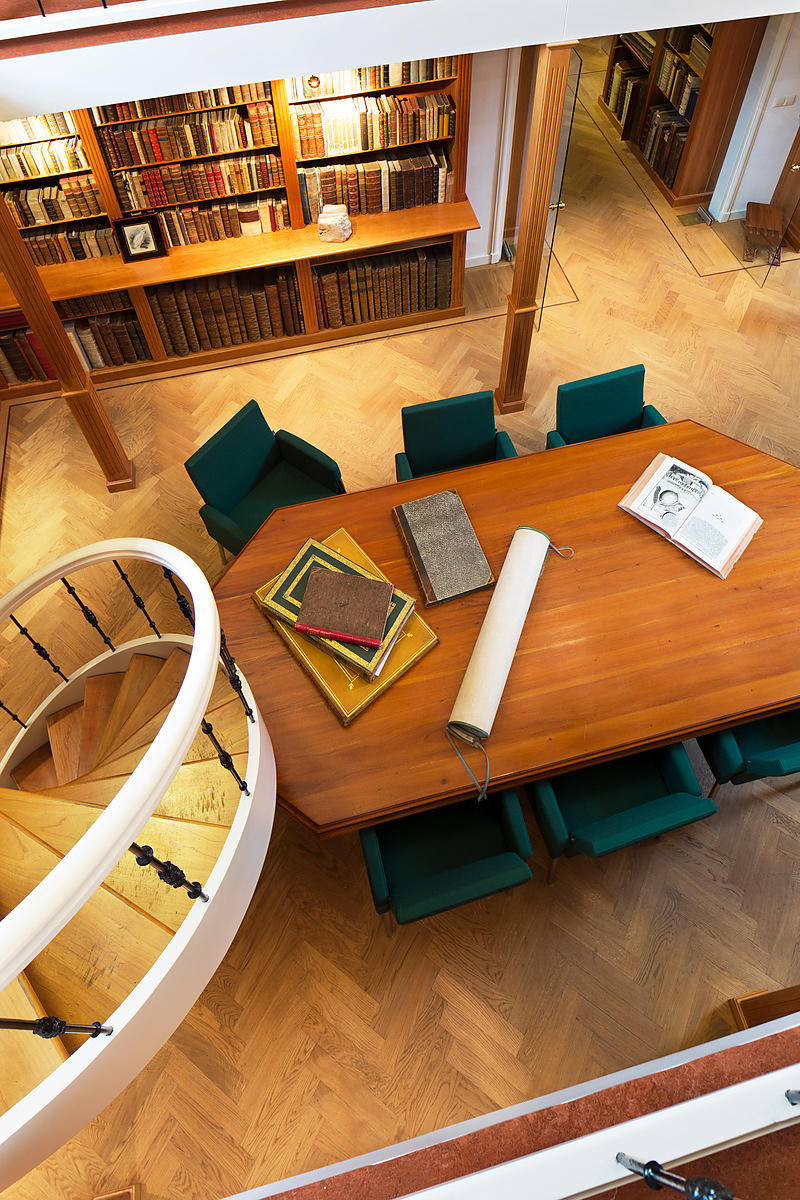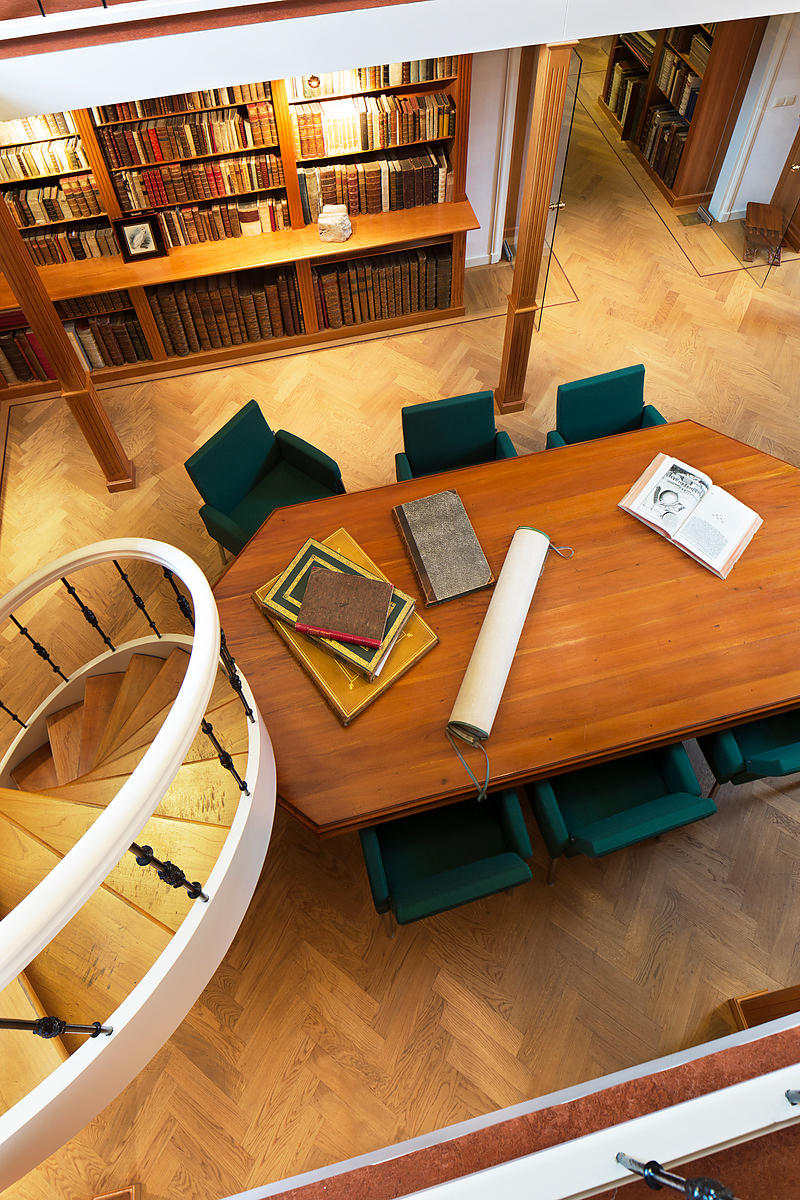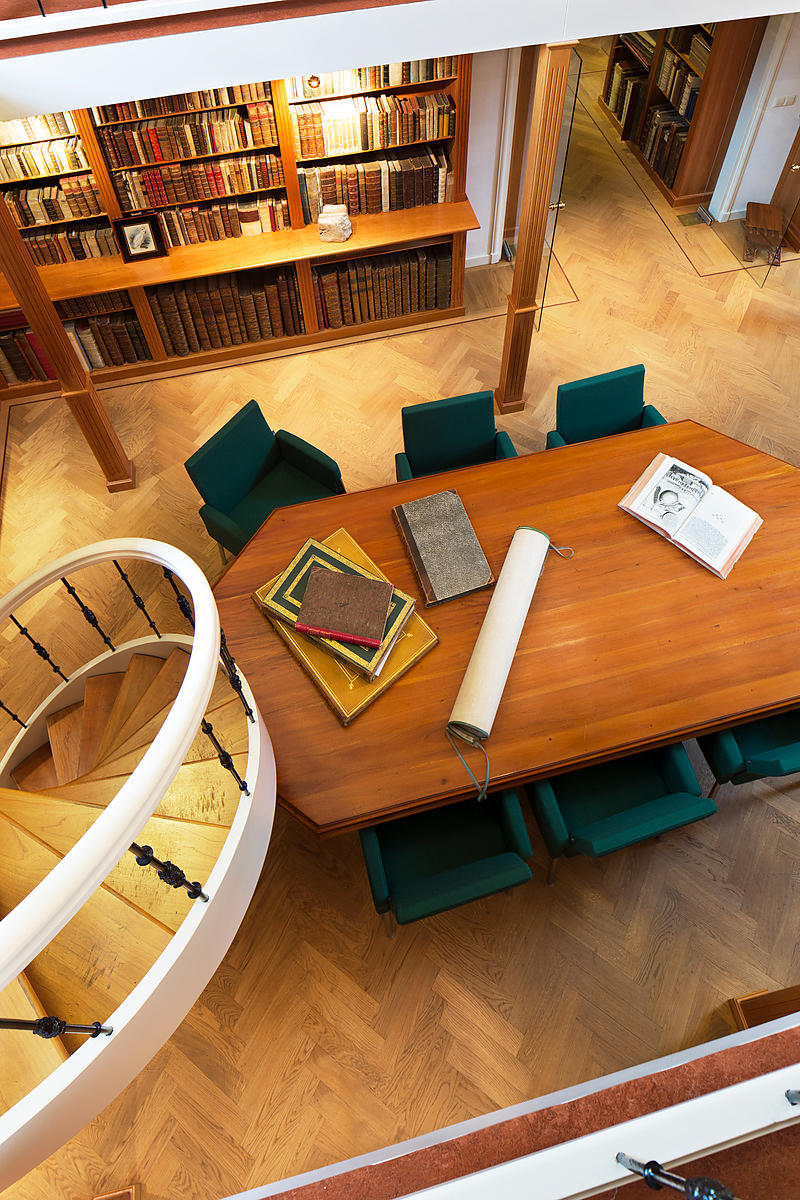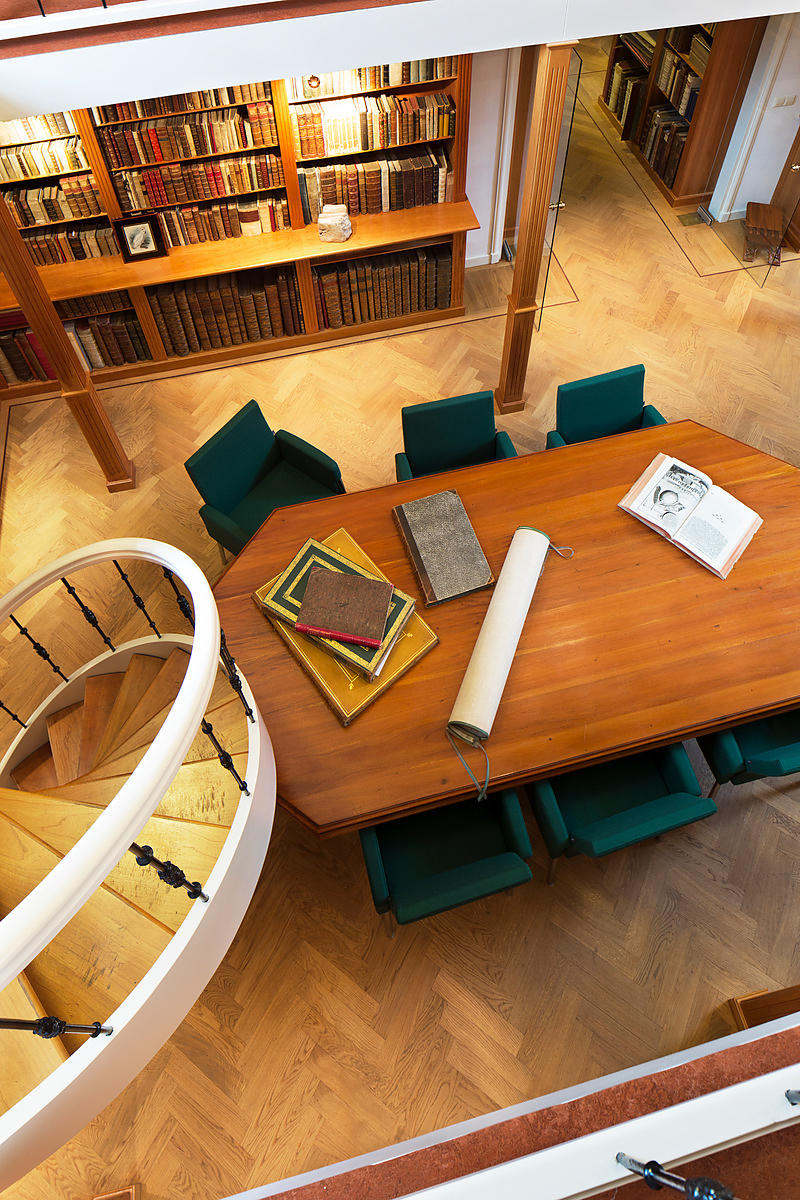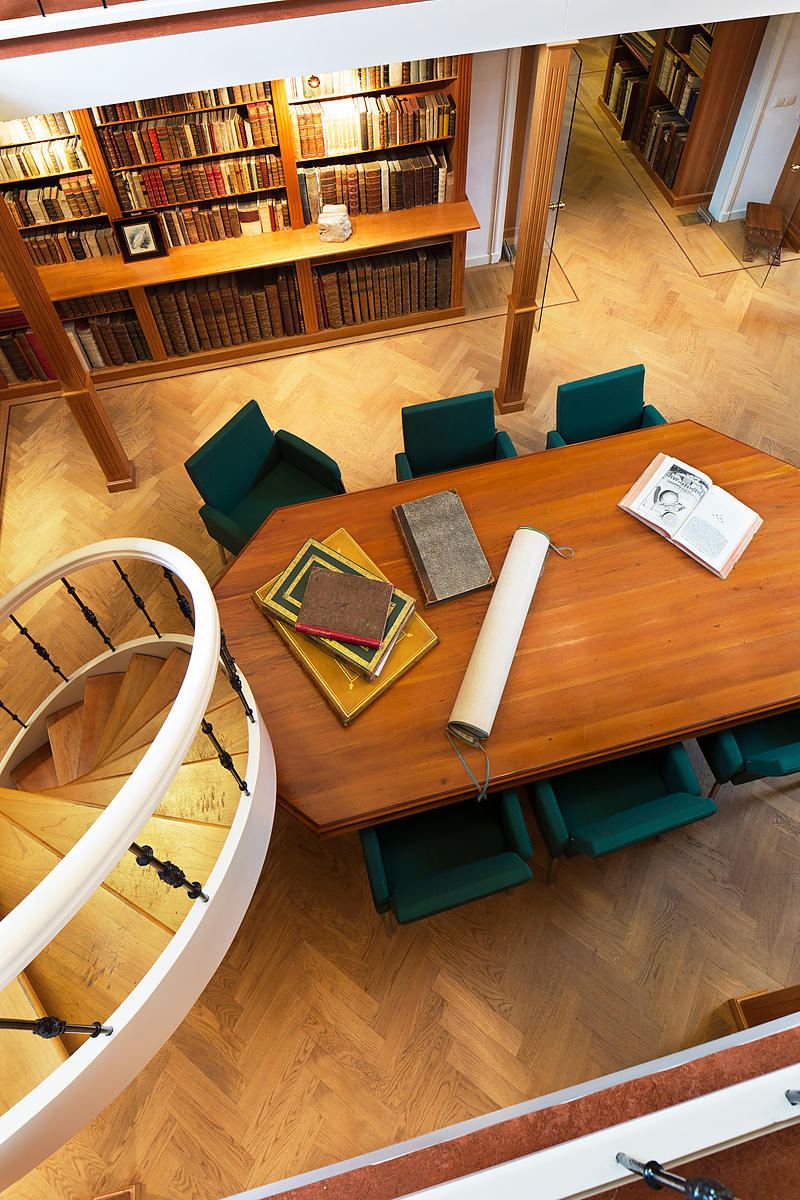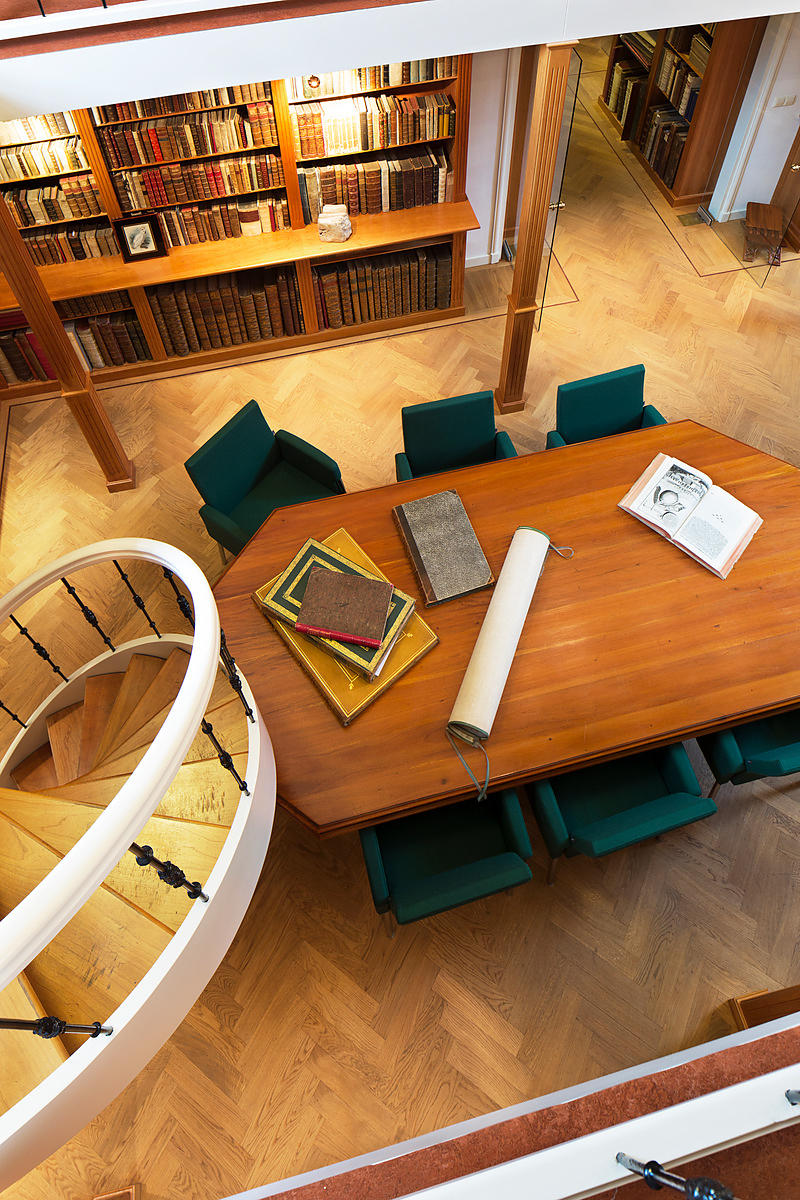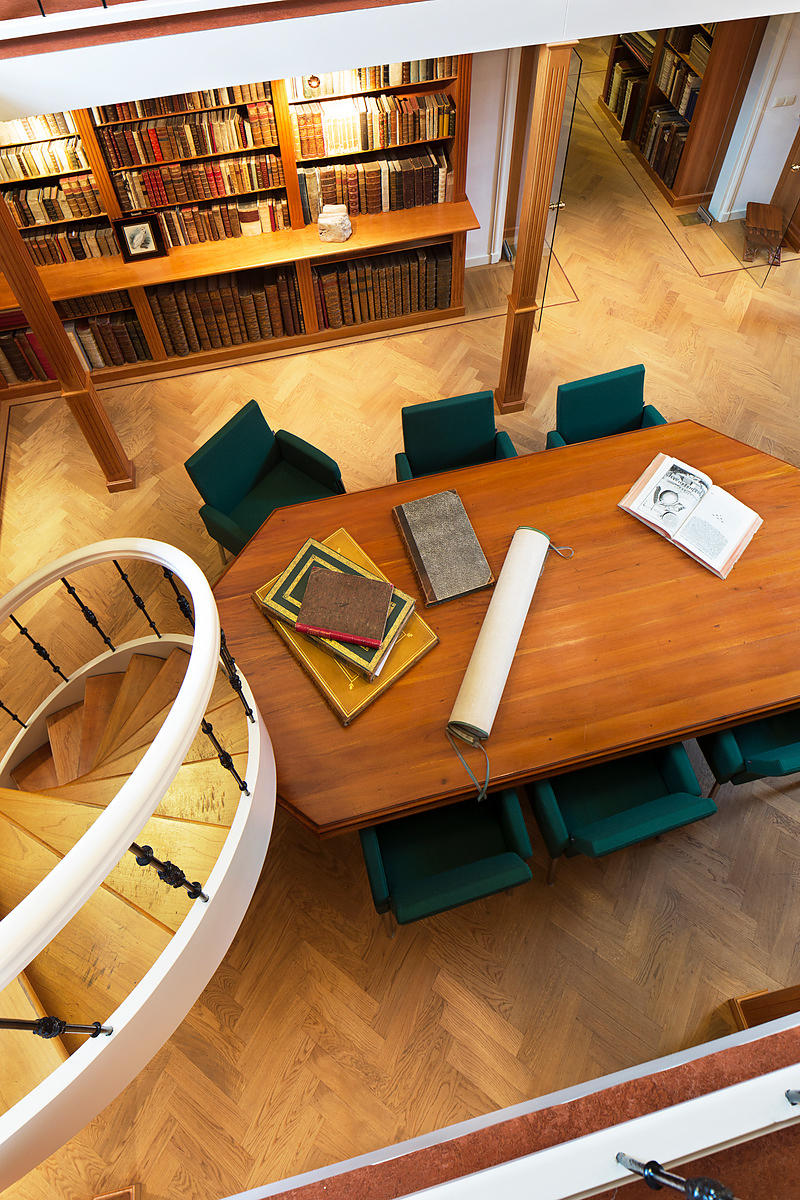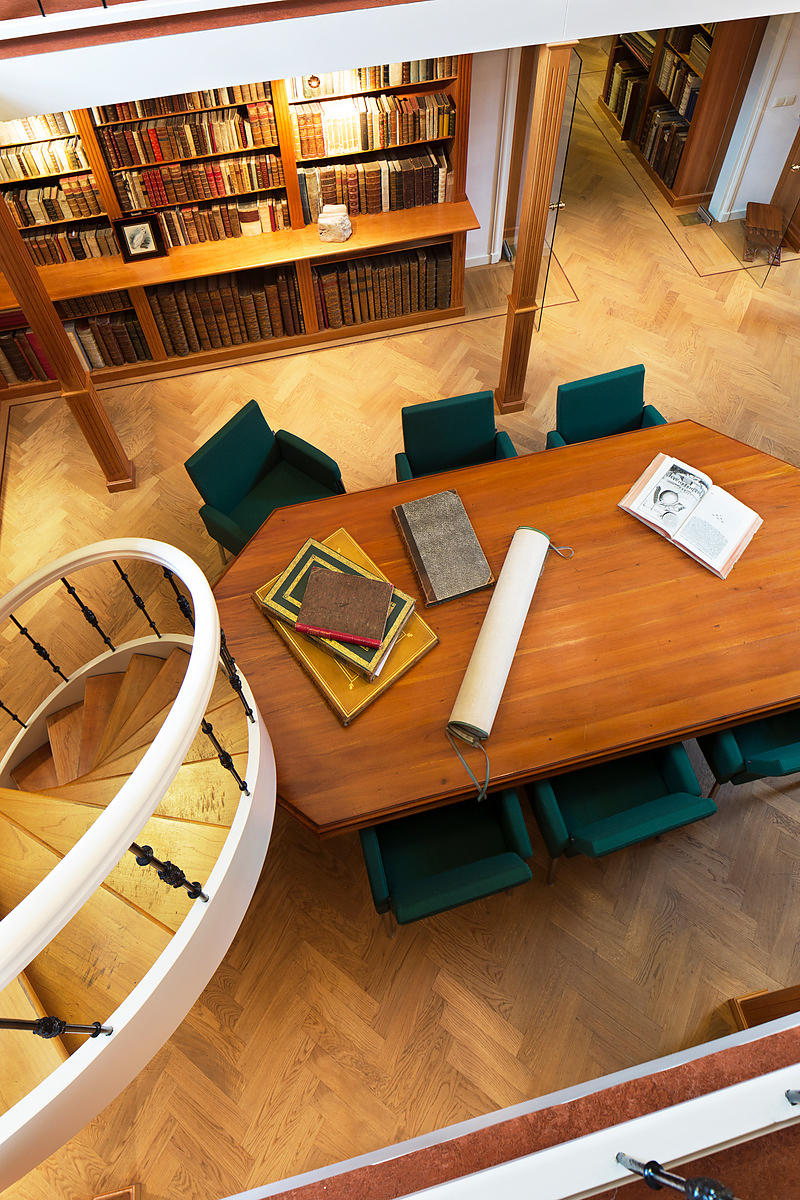 CASTELLI, Francesco.
Per la facciata del duomo do Milano.
[Milan, 1654]. Folio. With 6 unnumbered engraved plates, 5 showing designs for facades for the Cathedral (4 with small plans at the foot) and 1 showing a floor plan (5 folding, including 1 with three engraved slips showing alternative designs for parts of the facade). 18th-century flexible boards covered with 2 sheets of the same gold brocade paper, with a pattern of red flowers on a gold background. [36] ll.
€ 25,000
First edition of the extensive defence by Francesco Castelli (1599-1667) of his 1648 designs for a new façade for the Milan Cathedral (plates 4-6), published as a result of the rejection of his designs. A second edition or reissue with additional material appeared in 1656. There is no full-fledged title-page, but a sort of half-title without the author's name or imprint. Although many architects, including no less a figure than Giovanni Lorenzo Bernini, had endorsed Castelli's designs (all published in this work), the design of his competitor Carlo Buzzi (ca. 1585-1658) was chosen (plate 3). Buzzi had been recently and unexpectedly appointed head of the church factory of the Cathedral, succeeding Francesco Maria Richini (1584-1658), who had also designed a new façade elaborating on earlier designs by Pellegrino Tibaldi (1527-1596) (plates 1-2).
Richini's design was romanesque in style and Buzzi's gothic, while Castelli's combined gothic and baroque elements. The judgments of many Italian architects on such a controversial project as the replacement of the façade of one of the most important cathedrals in Italy provides us with a highly interesting discussion. We are given a clear insight into how the most important Italian architects of the mid-17th century (Bernini among them) viewed the different architectural styles, and it gives us an impression of their preferences. This extremely rare work is therefore of the utmost importance for the history of architecture and the role of the different styles in 17th-century Italy.
In very good condition. On the spine the red in the pattern paper has faded away. A rare architectural work giving detailed images of and commentary on unexecuted designs for Milan Cathedral. ICCU (3 copies described as "[1656]" with additional material); Thieme & Becker VI, pp. 152-153.
Related Subjects: