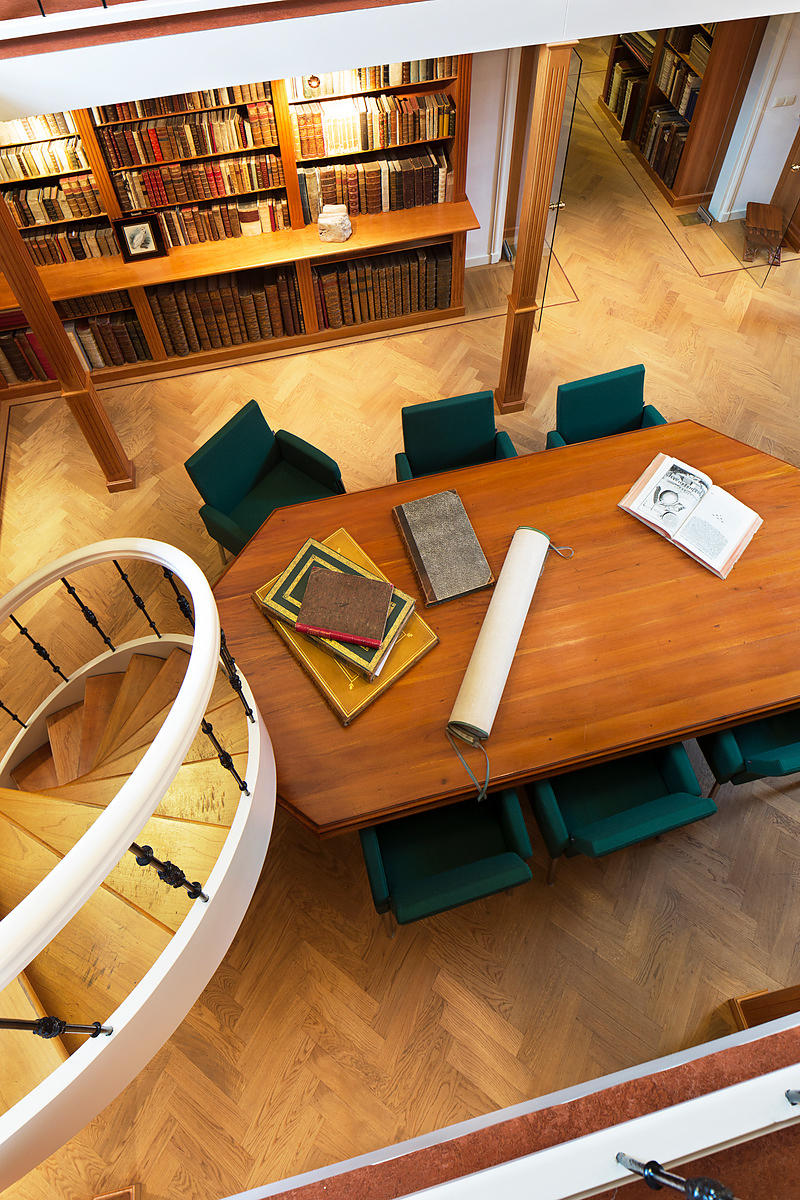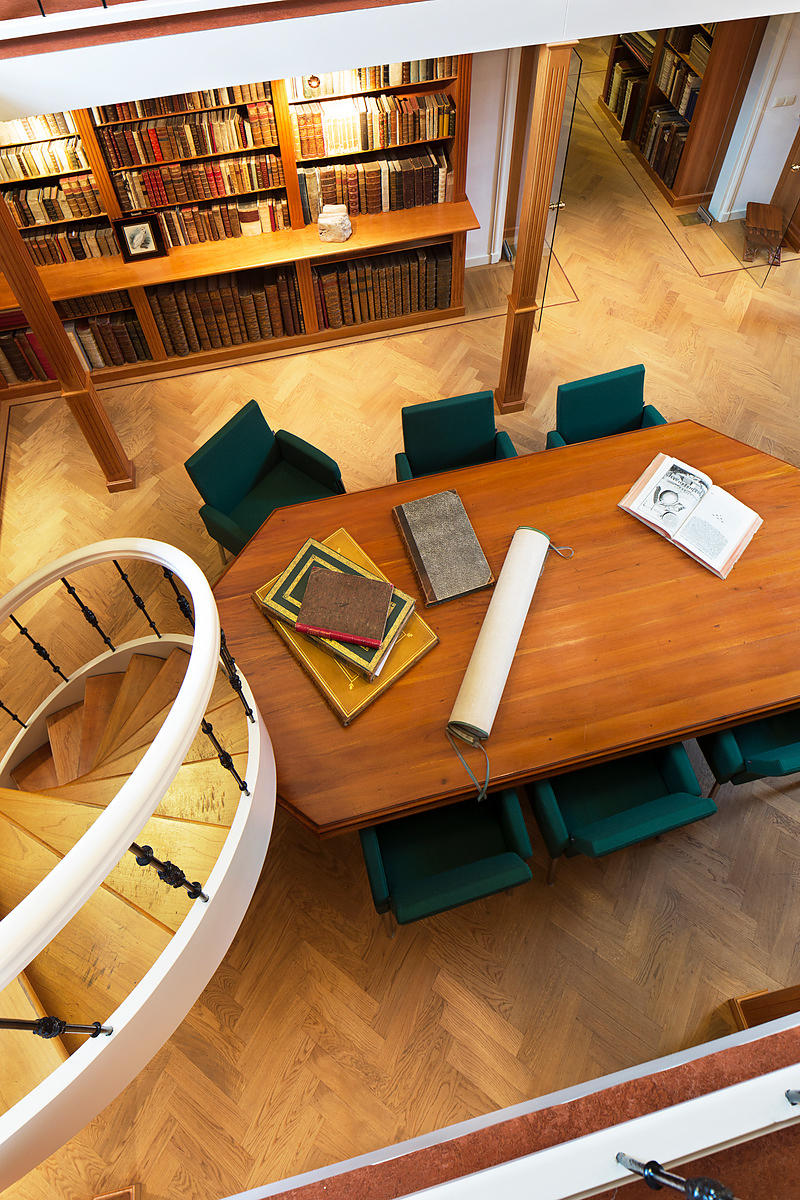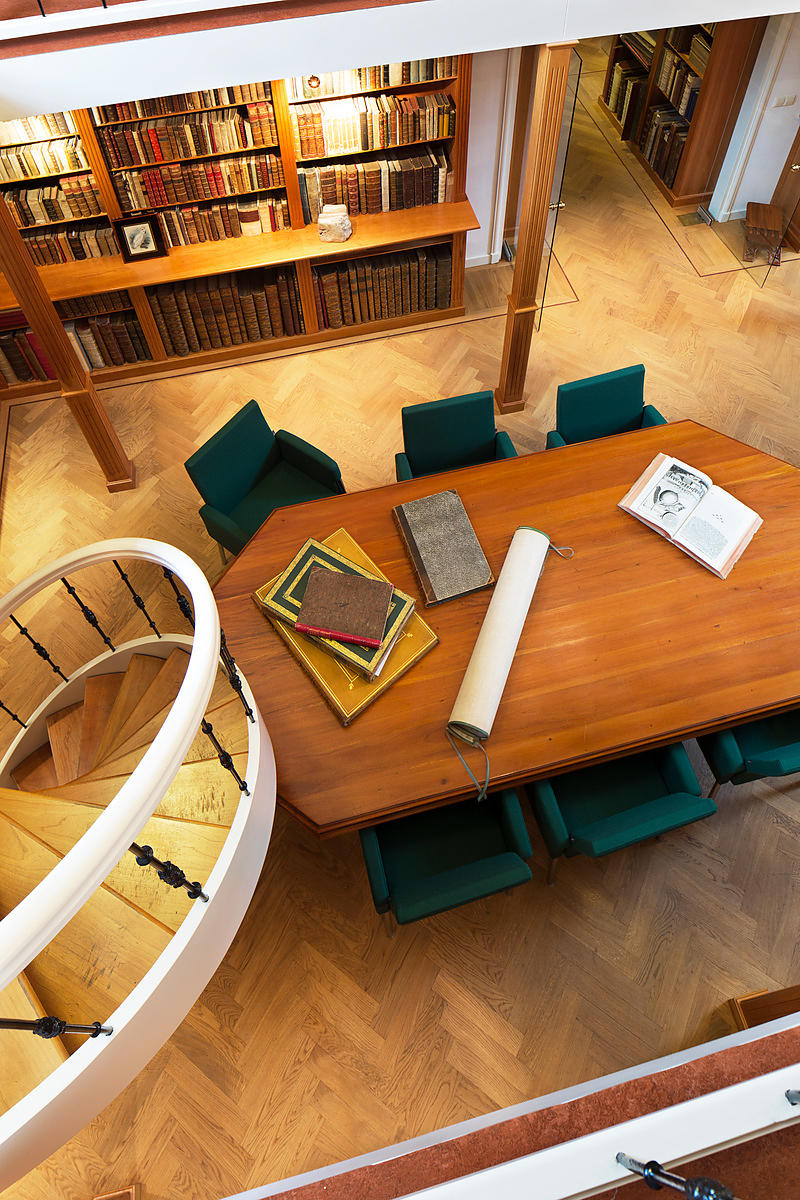 CASSOLI, Francesco.
Versi.Parma, Giambattista Bodoni, 1802. 8vo. Mid-19th-century gold-tooled red morocco, both sides with a gilt border consisting of double fillets, circles and asterisks and a dotted line, and the cypher monogram of Alexine Boucaumont de Montfaud (AM under a laurel wreath with 10 stars in centre), gilt edges.
€ 3,500
First edition of a collection of poems by the Italian poet Francesco Cassoli (1749-1812). The volume of "sincera e meditativa poesia" (Treccani), consists of 16 sonnets and poems, and is printed by the famous Giambattista Bodoni. Cassoli is best known for his translation of classic Latin literature and is considered to be the most original of the school of the Duchy of Este.The works is bound in gold-tooled red morocco with the monogram "AM", which according to a pencil note on a flyleaf, is that of Alexine Boucaumont de Montfaud (1830-1893). She was the daughter of Alexis Boucaumont de Montfaud and married François-Guillaume de Wautier in 1852.Some faint foxing in the head and foot margins, otherwise in very good condition and only slightly trimmed, leaving some tranchefiles and part of an occasional deckle at the foot. Binding also very good, only some negligible wear to the head and foot of the spine and some minor flaws in the front board.
Brooks 873; Treccani XXI, pp. 523-525; for the Boucaumont de Montfaud family: Dictionnaire des familles françaises anciennes ou notables à la fin du XIXe siècle VI, p. 14.
Related Subjects: