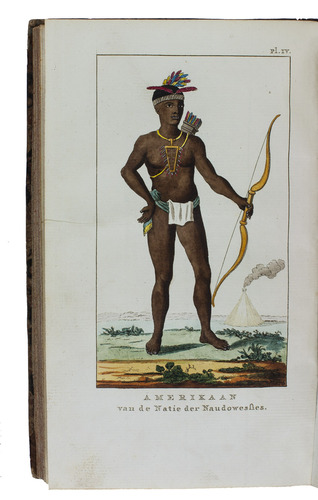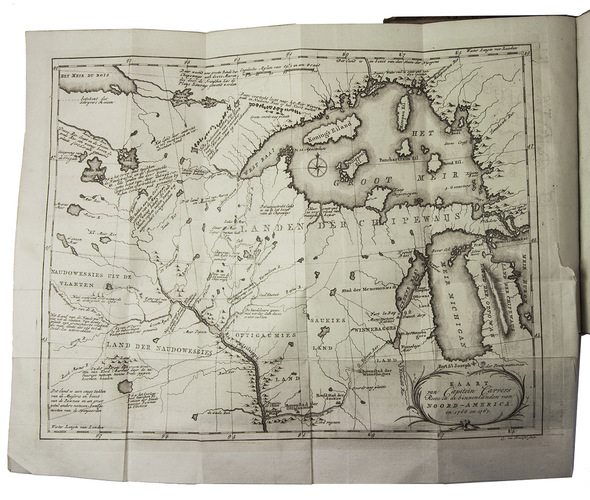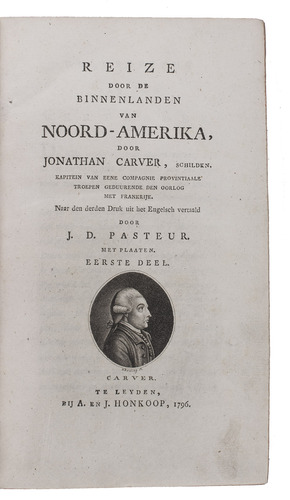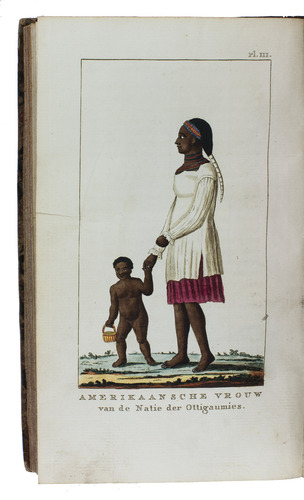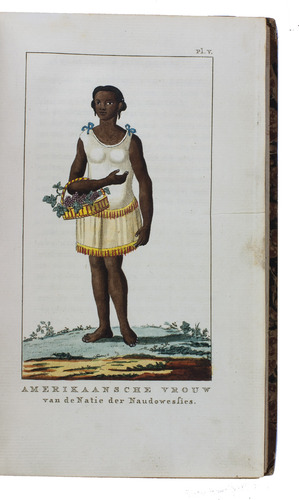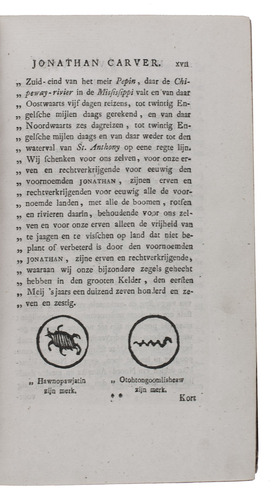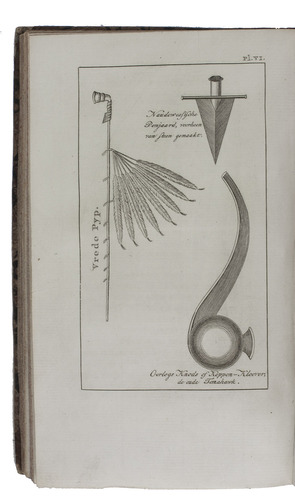 CARVER, Jonathan.
Reize door de binnenlanden van Noord-Amerika.
Leiden, Abraham and Jan Honkoop, 1796. 2 parts in 1 volume. 8vo. With a small engraved author's portrait on title-page, a folding engraved map, and 5 (of 6) engraved plates (1 folding and 3 hand-coloured). Contemporary mottled half calf. [4], XXVI, [2], 248; [4], 280, [16] pp.
€ 1,200
First edition of the Dutch translation of a travelogue of North America by the English-American colonial captain Jonathan Carver (1710-1780). "In 1766 Carver was employed ... to explore to the west of the Great Lake in an attempt to contact the Sioux Indians. ... After wintering with the Indians on the Ste Croix River, Carver set out to return to Mackinac, but at the mouth of the Wisconsin met Captain James Tute, in command of a party send out to explore a route to the Pacific Ocean" (Howgego). The folding map shows the midlands of North America, the folding plate the St. Anthony waterfall in the Mississippi River and the hand-coloured engravings show different native American Indians.
Lacking one of the engraved plates showing native Americans, otherwise in very good condition, only a few small spots. Binding slightly worn along the extremities, but still good. Howgego, to 1800, C63; JCB II, 3776; Sabin 11190.
Related Subjects: