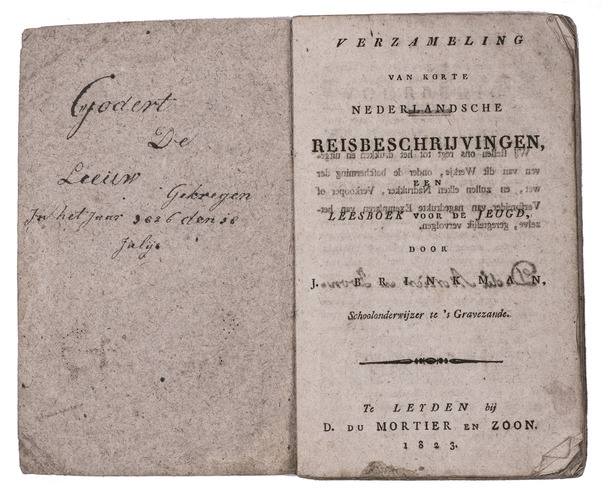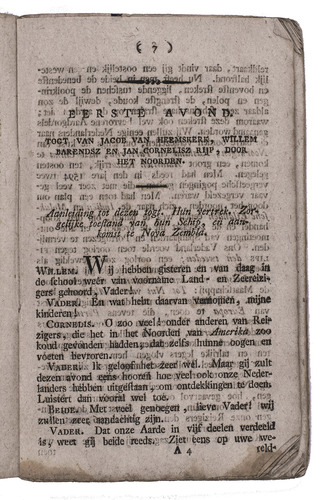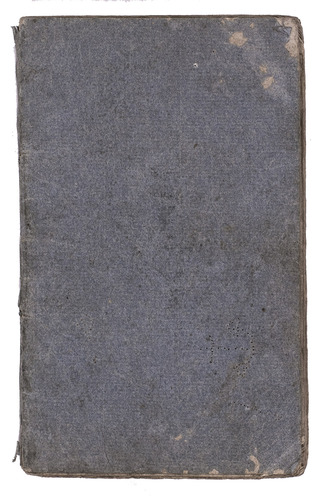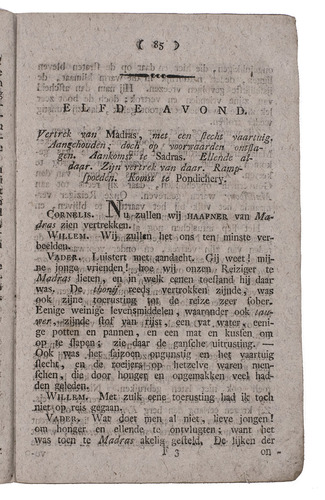 BRINKMAN, J.
Verzameling van korte Nederlandsche reisbeschrijvingen, een leesboek voor de jeugd.
Leiden, David du Mortier and son, 1823. 8vo. Contemporary blue wrappers. 118 pp.
€ 1,250
Very rare compilation of children's adaptations of the stories of famous Dutch voyages. The stories are told in the form of a dialogue between a father and his two sons, over the course of fourteen evenings. The children hear about the voyages by Van Heemskerk, Barendsz. and De Rijp to the North, the circumnavigation by Olivier van Noort, the voyage by Nicolaas de Graaf along the Ganges, the circumnavigation by Jacob Roggeveen, the voyage by Jacob Haafner along the coast of Coromandel to Ceylon and the voyage through Africa by Frederik von Bouchenröder.
With an owner's inscription of Godert de Leeuw, dated 1826. Dog-eared and printed on cheap paper, but still in good condition. NCC (3 copies); Saalmink, p. 306; WorldCat (same 3 copies as NCC).
Related Subjects: