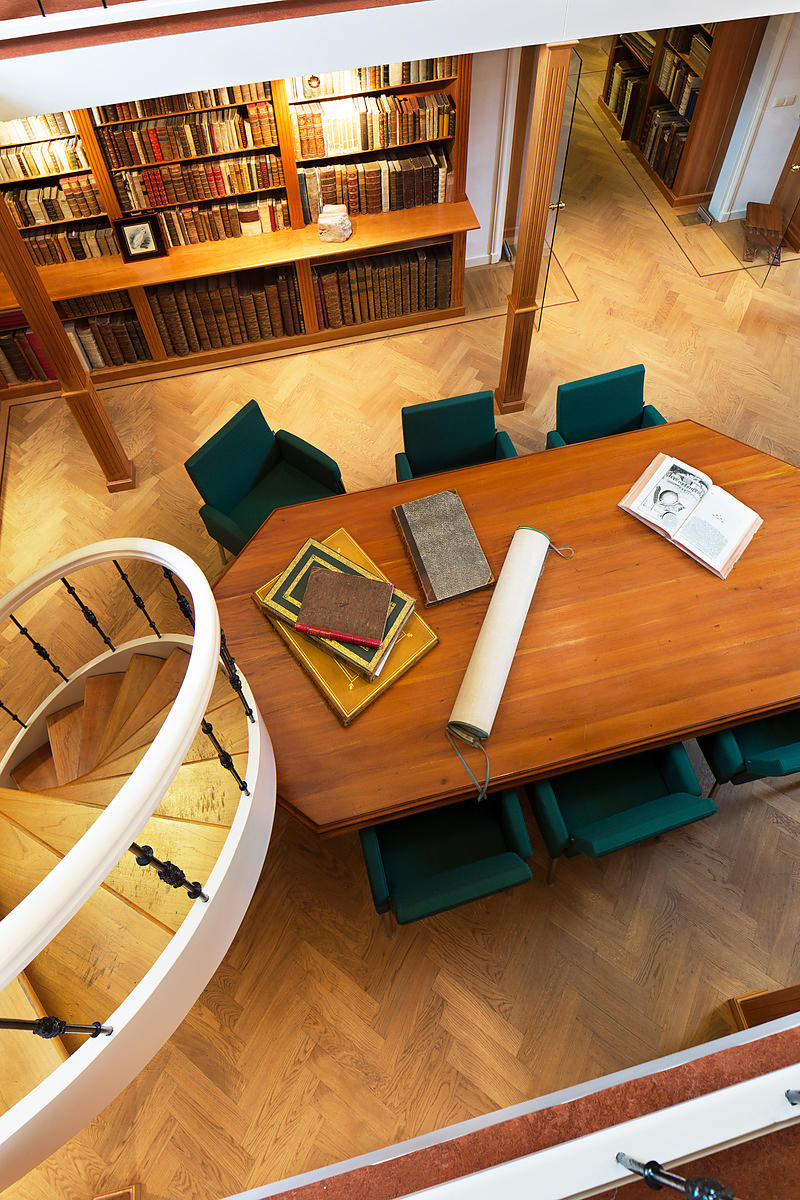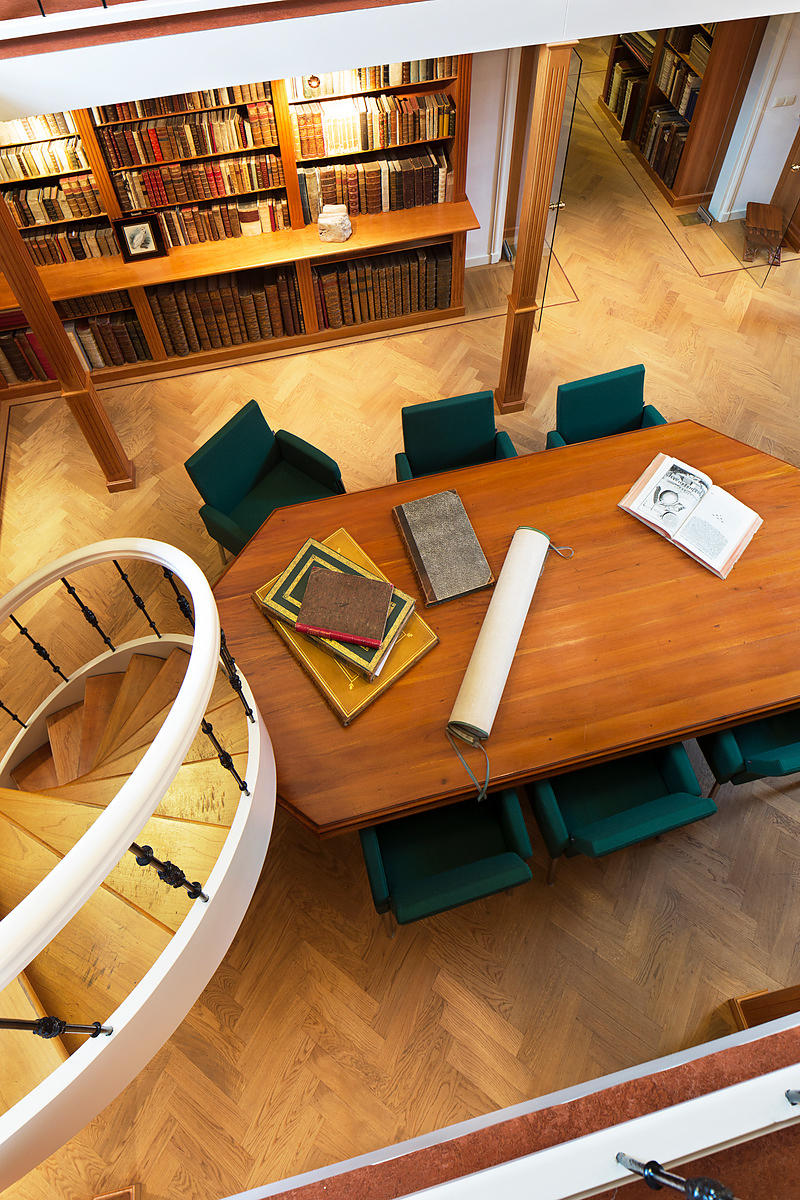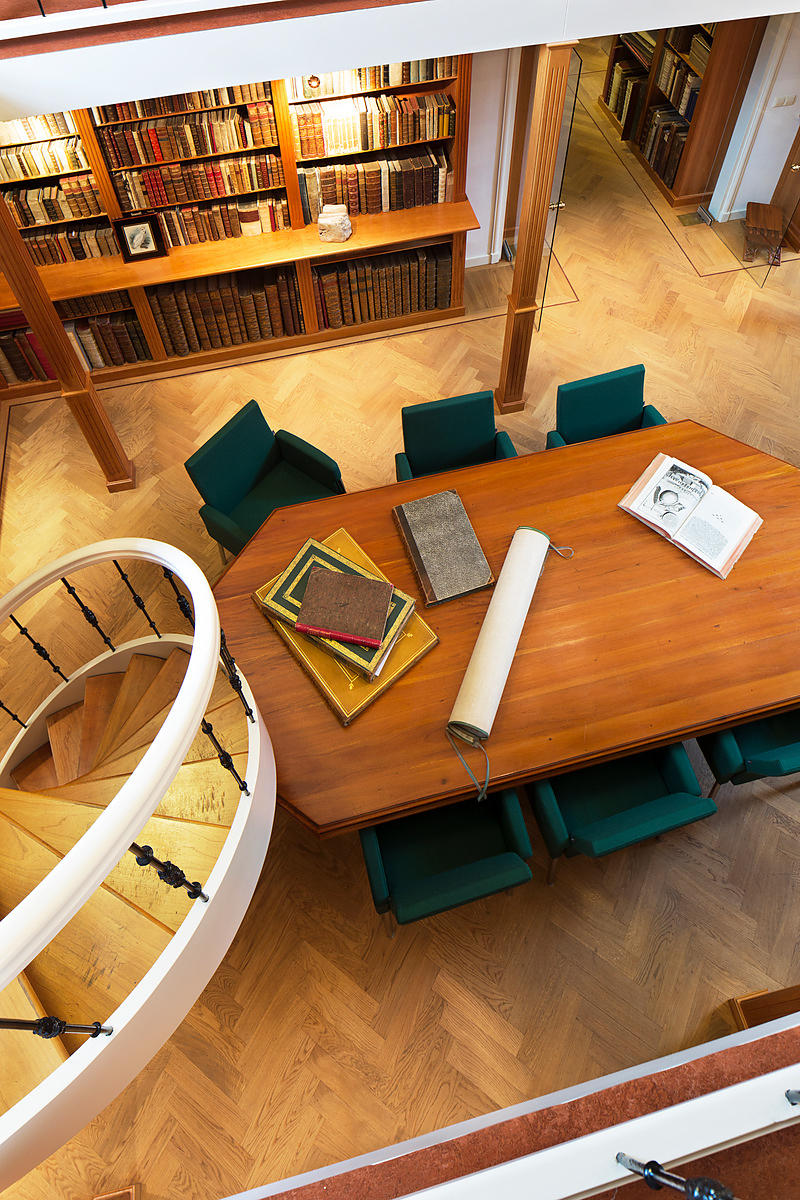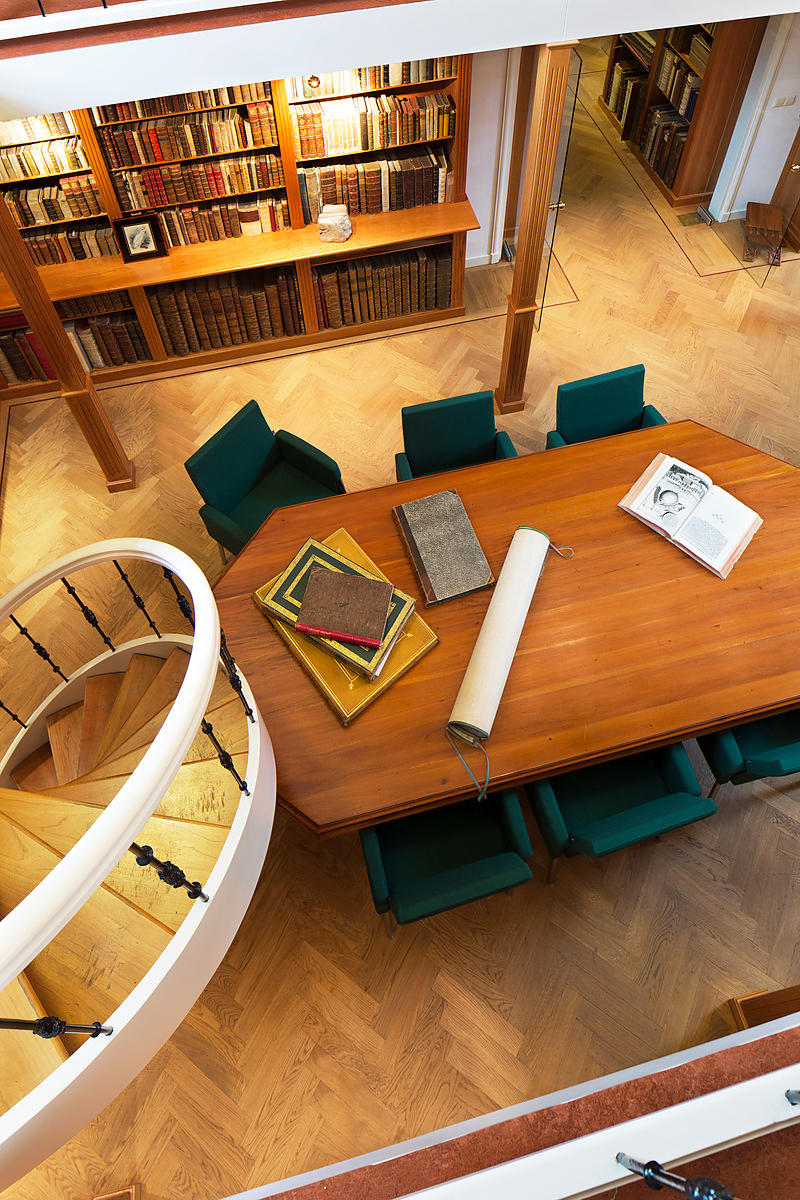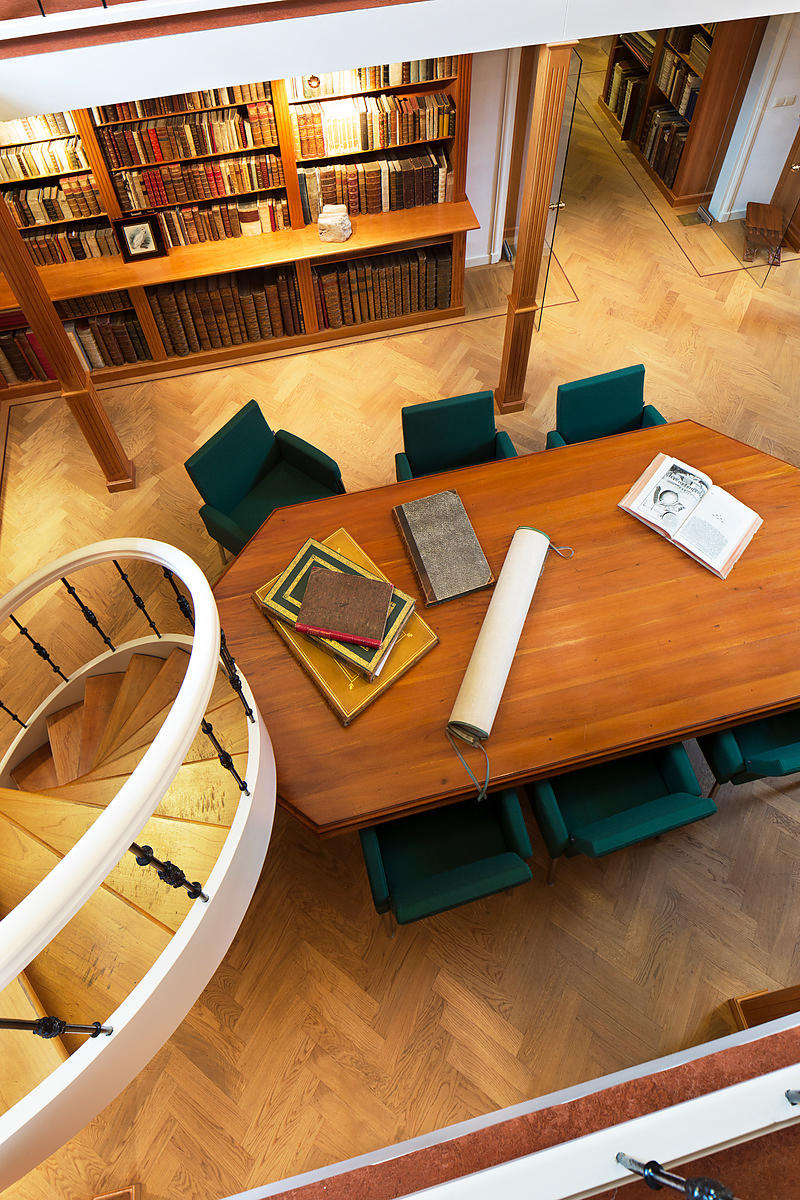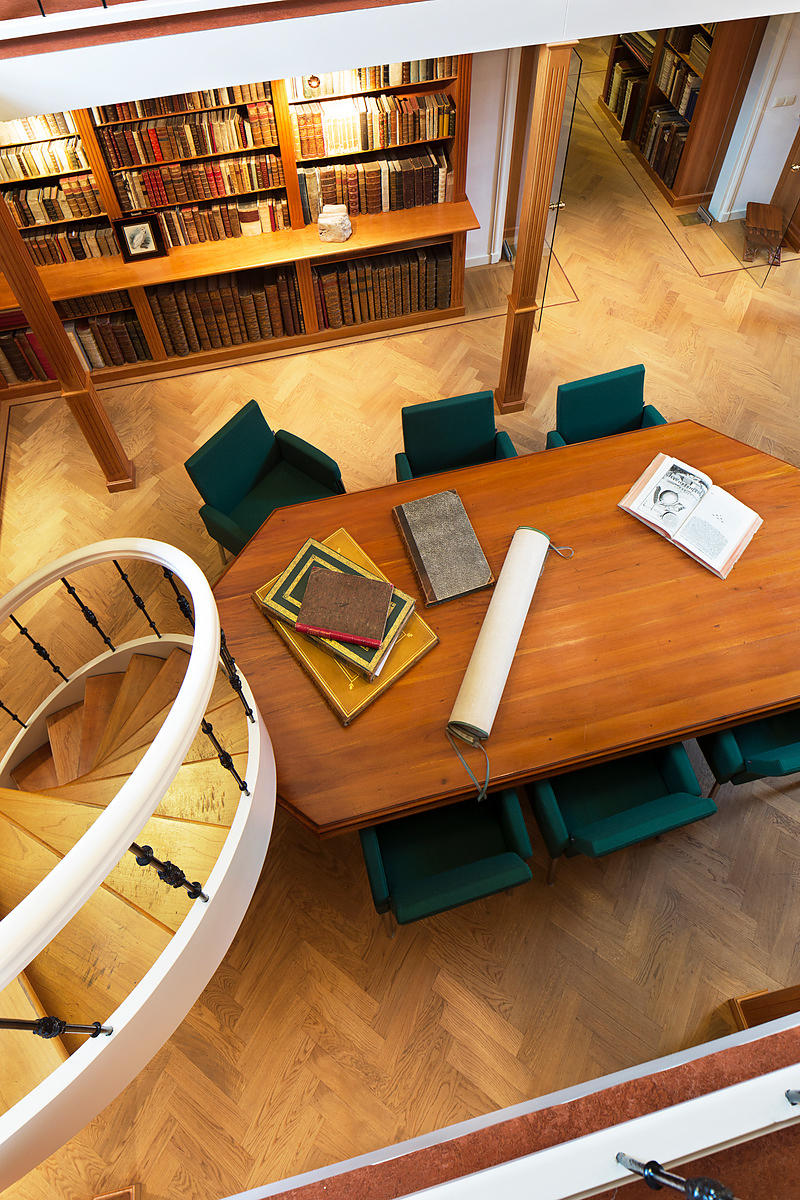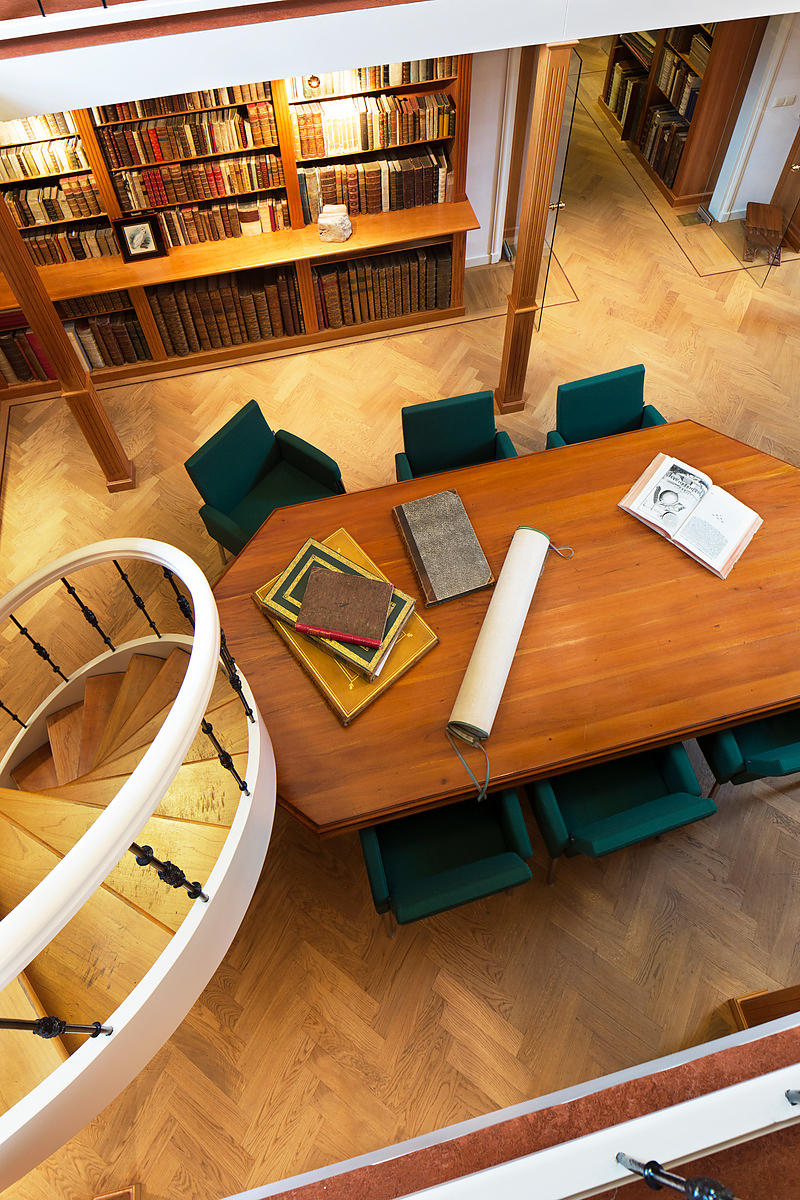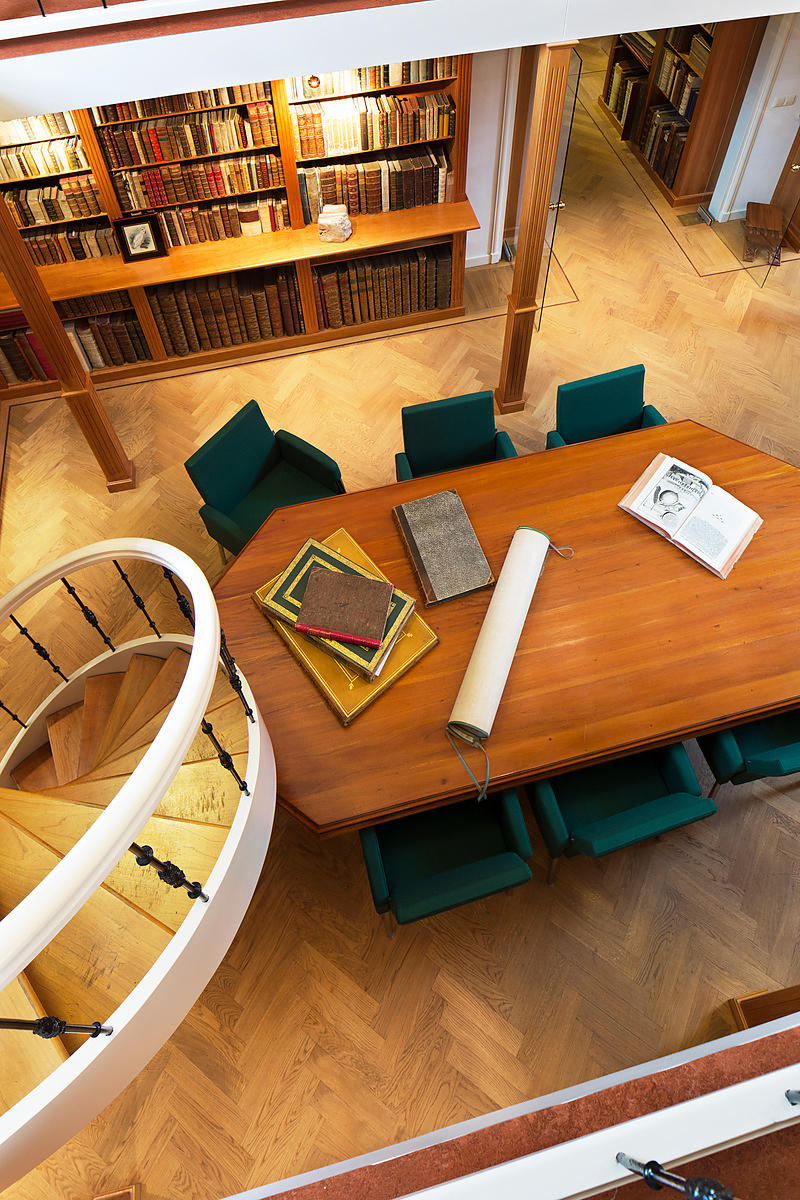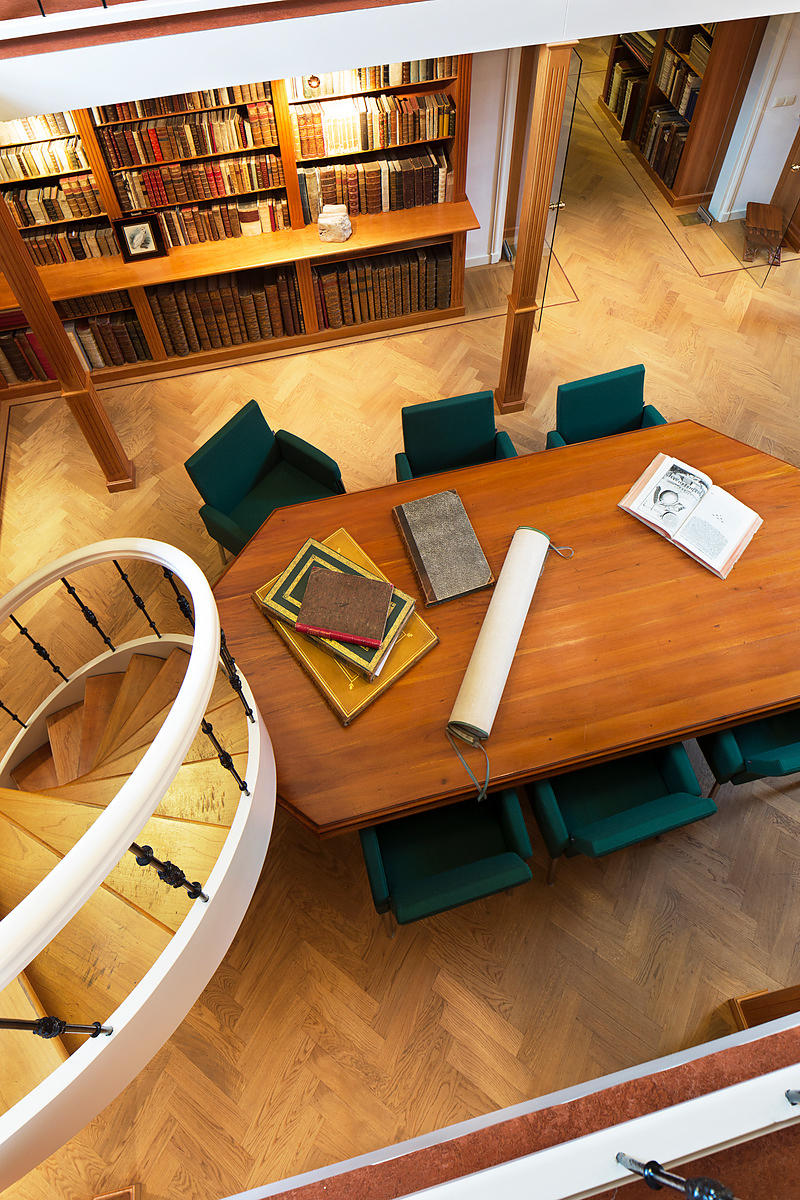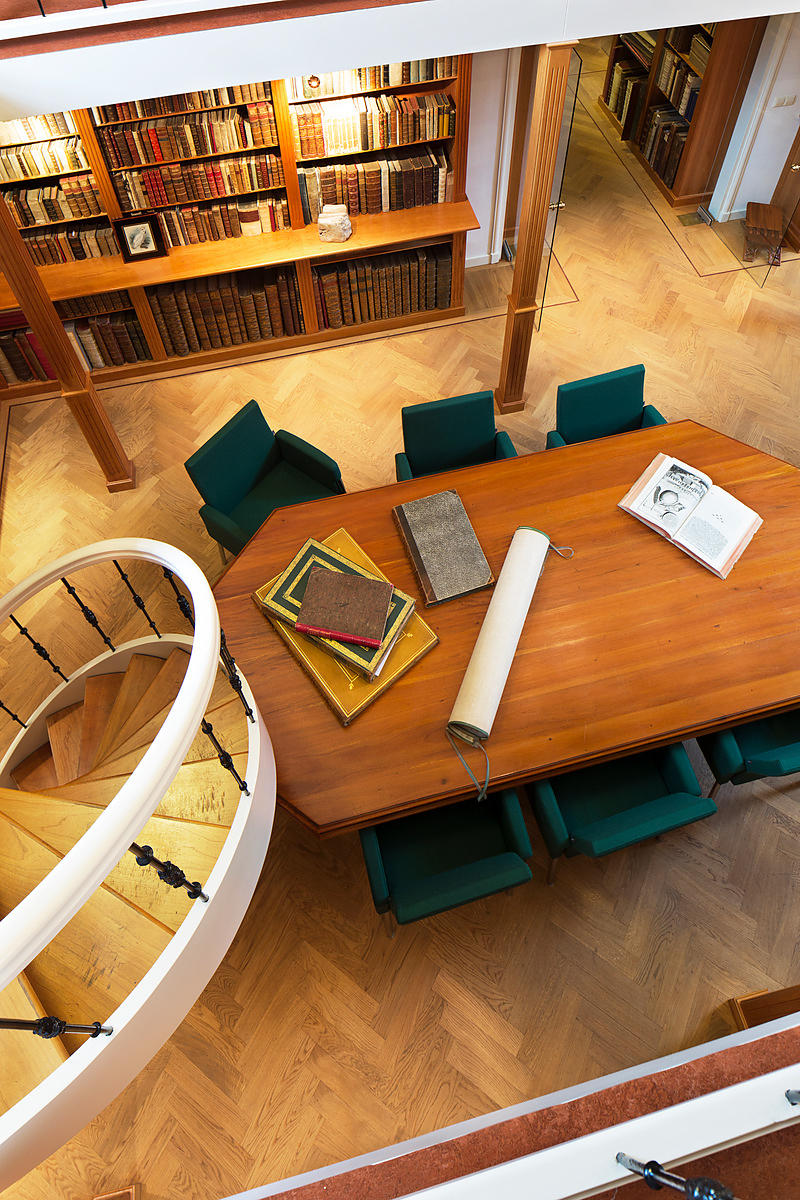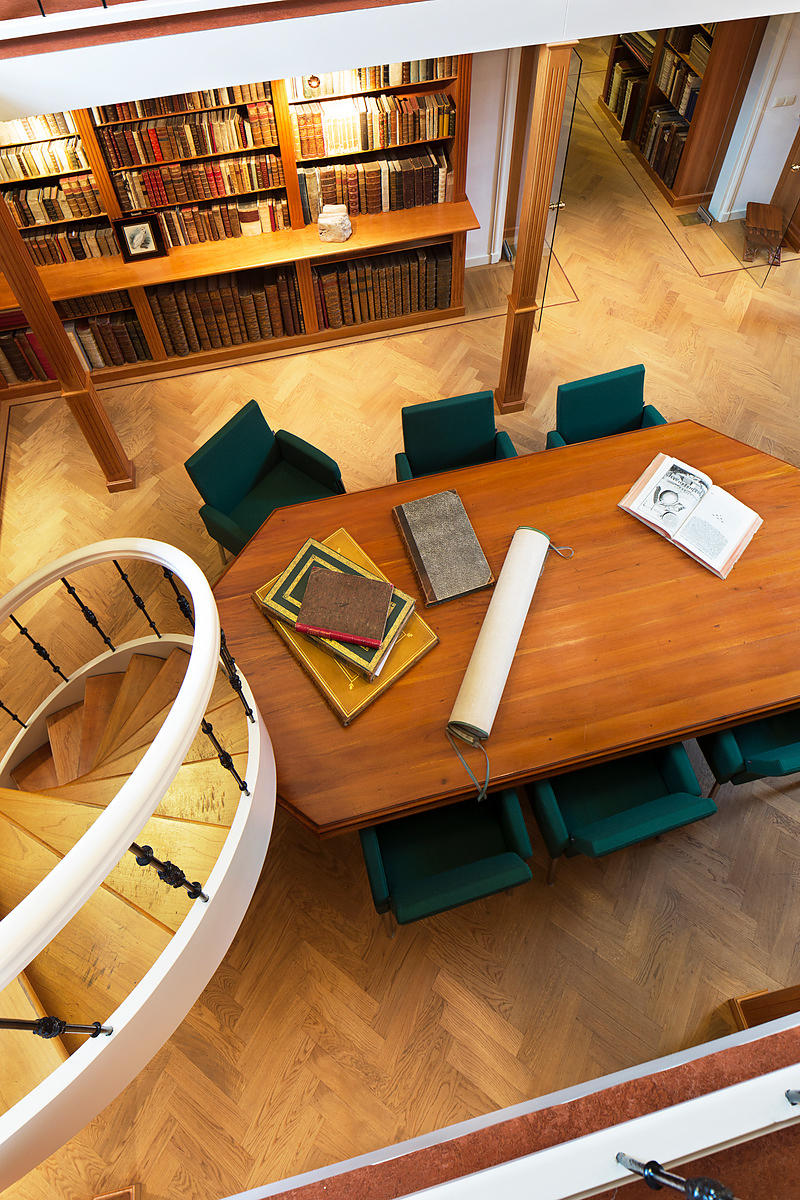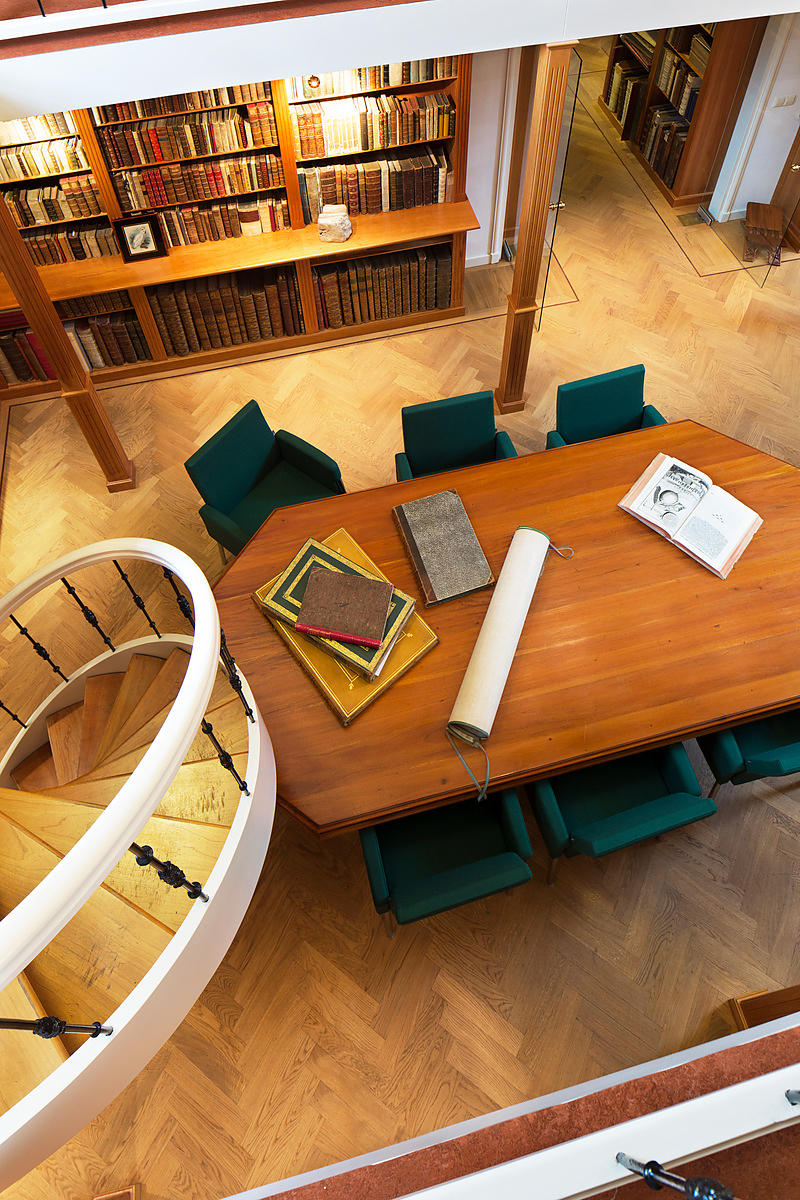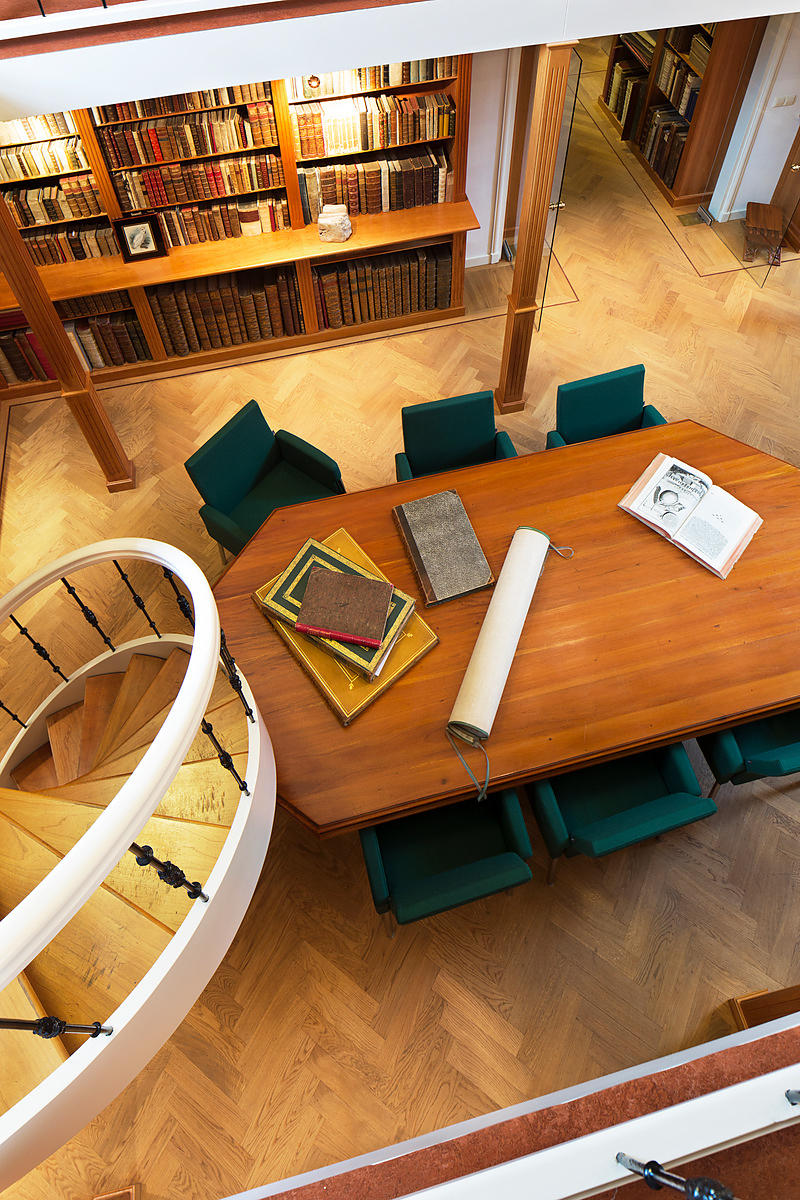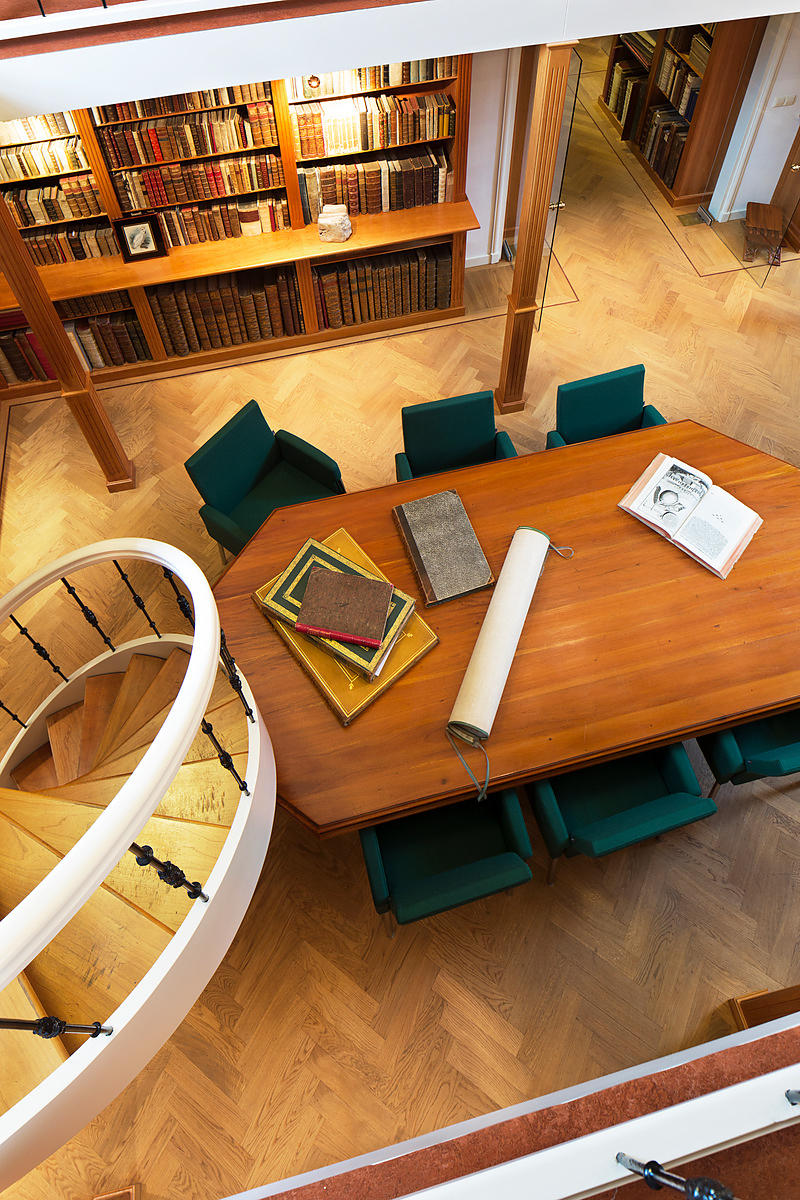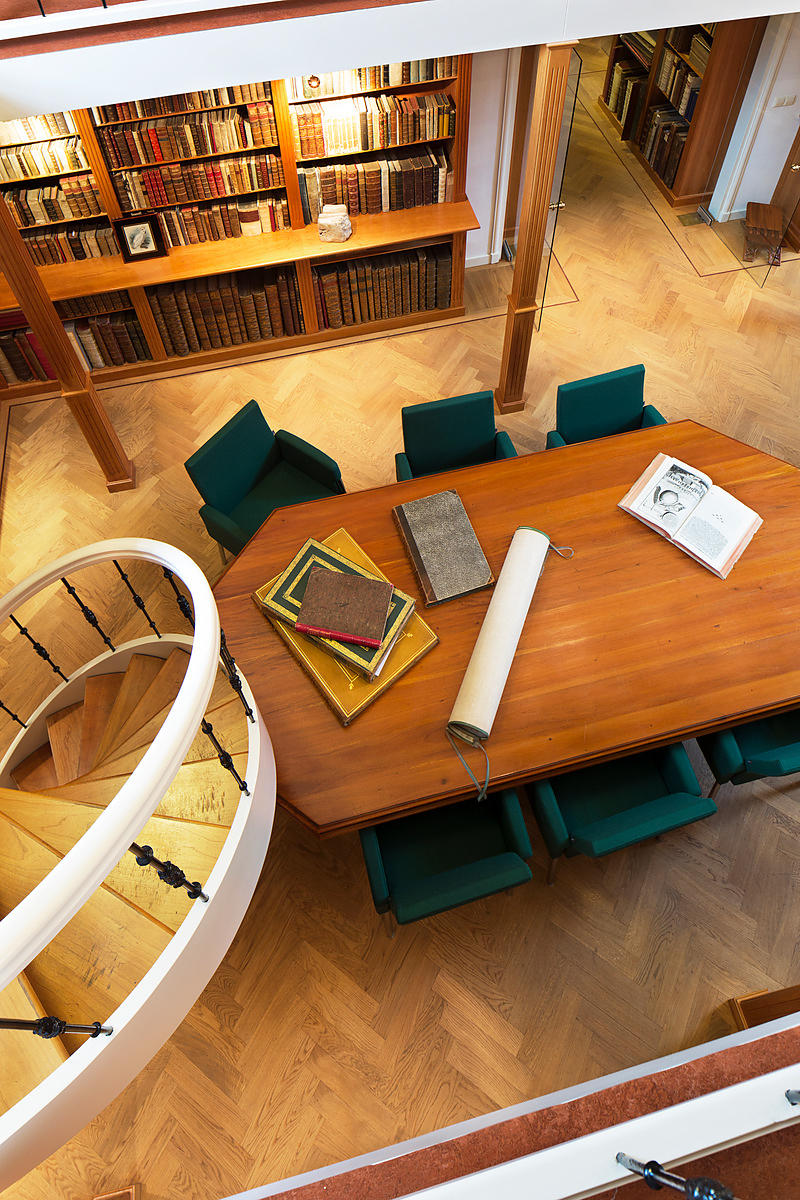 BOWDICH, Thomas Edward, Sarah BOWDICH LEE (editor), George CUVIER and Alexander VON HUMBOLDT (annotators).
Excursions dans les isles de Madère et de Porto-Santo, faites dans l'automne de 1827, pendant son troisième voyage en Afrique, ... Ouvrage traduite de l'Anglais et accompagné de notes de M. le Baron Cuvier et de M. le Baron de Humboldt.
Paris, F.G. Levrault, 1826. 2 volumes. 8vo (text) and 4to (plates). With 22 lithographed plates (3 double-page and 4 hand-coloured), most of them drawn and lithographed by Sarah Bowdich. Modern half morocco; the text volume with the original publisher's wrappers bound in. [1], [1 blank], [1], [1 blank], 447 pp.
€ 2,500
Rare first and only edition in French of an account of a journey to Madeira and Porto Santo, by the British traveller and naturalist Thomas Edward Bowdich (1791-1824), edited and with appendices by his wife Sarah (1791-1856), an outstanding naturalist and traveller in her own right. In 1816-1818, Bowdich had travelled to the West-African Ashanti Kingdom as part of an expedition of the Royal African Company. The resulting publication met with little success in the United Kingdom but more so in France, where Bowdich and his wife befriended Georges Cuvier (1769-1832) and worked on several publications about West Africa and natural history, illustrated by Sarah. The success of these publications enabled the couple to embark upon a second African expedition in 1822. After a stay of several months in Madeira, where they gathered all sorts of botanical, geographical and geological material, they travelled to Gambia. After taking astronomical observations at night, Bowdich caught a cold, developed a fever and died.
Penniless and with the botanical specimens collected during the voyage lost in a storm, Sarah Bowdich took it upon herself to edit and publish the gathered material. With the help of several friends, including Cuvier and Alexander von Humboldt (1769-1859), she prepared Bowdich's notes on Madeira, added illustrations drawn by herself (the 7 plates of fishes foreshadowing her famous book Fresh-water fishes of Great Britain) and prepared additional sections describing the African part of the journey and presenting translations of Arabic writing. "Most significantly, however, her original descriptions of new species and genera of fish, birds, and plants, evaluated by Cuvier, established her as the first woman known to have discovered whole new genera of plants" (Beaver). The French translation also contained additional notes by her friends Cuvier and Von Humboldt.
Binding worn at the extremities. Somewhat foxed throughout; in very good condition. Bradley I, p. 497; Nissen, ZBI, 520.
Related Subjects: