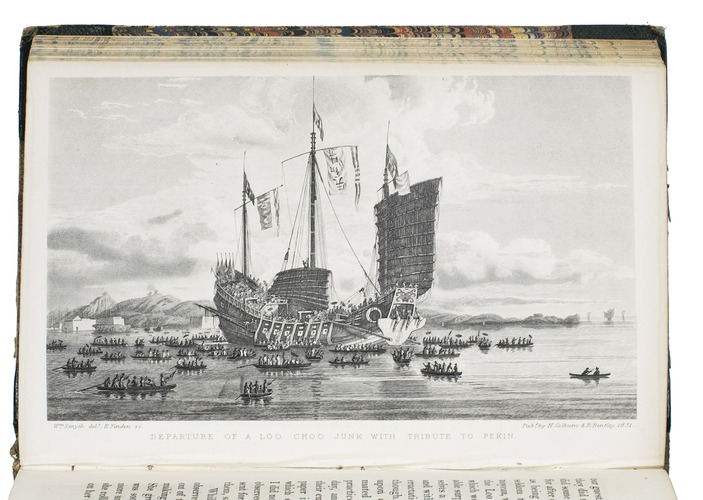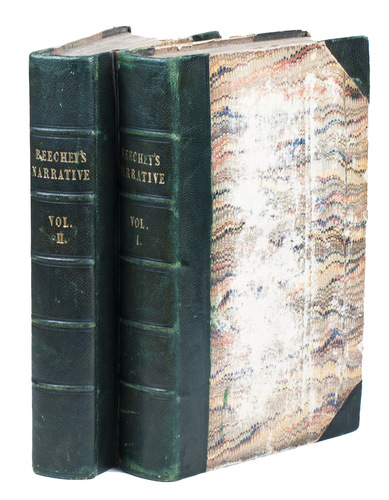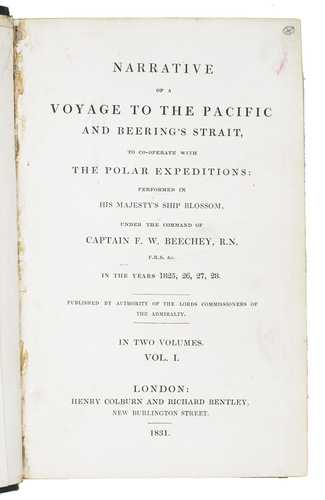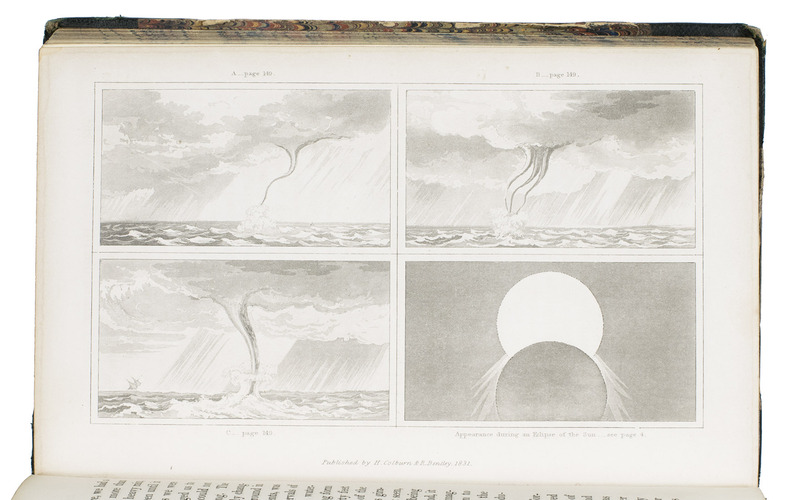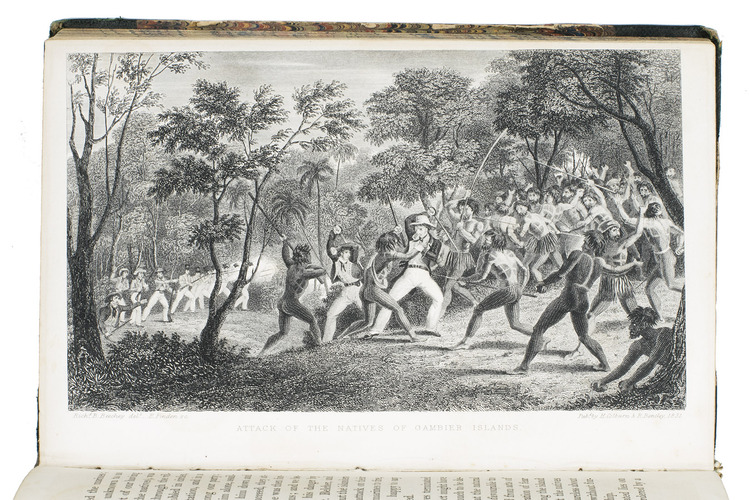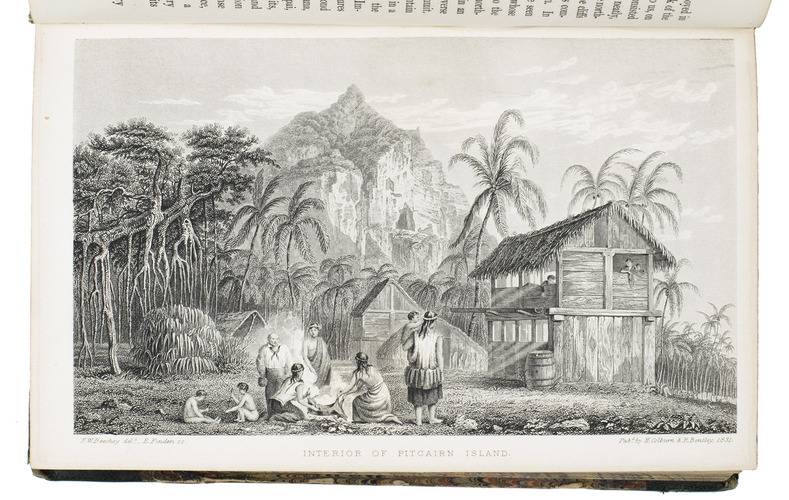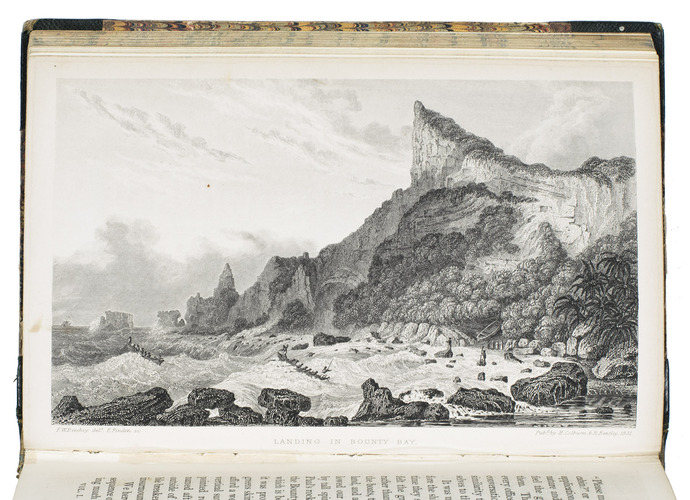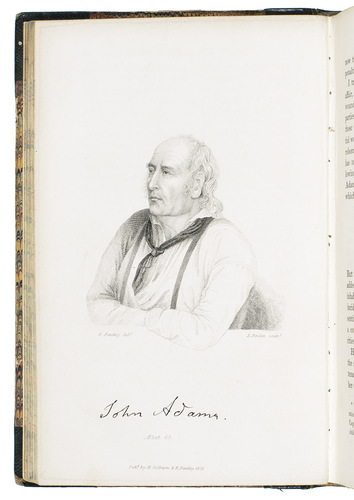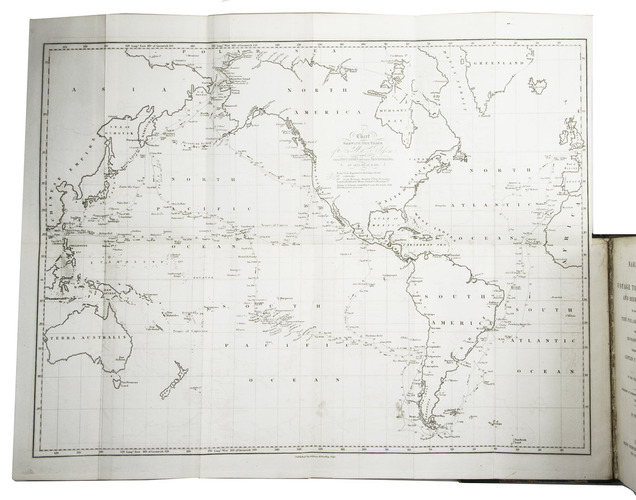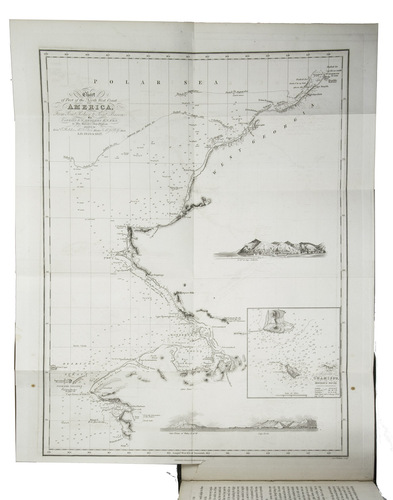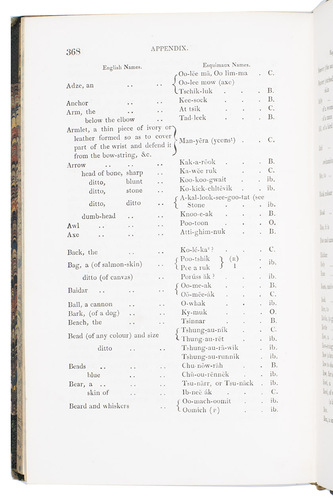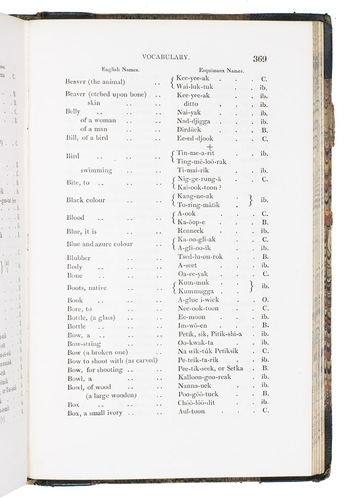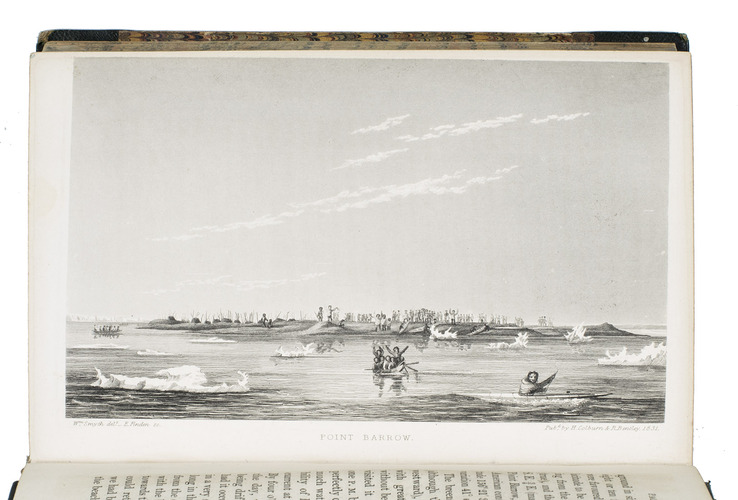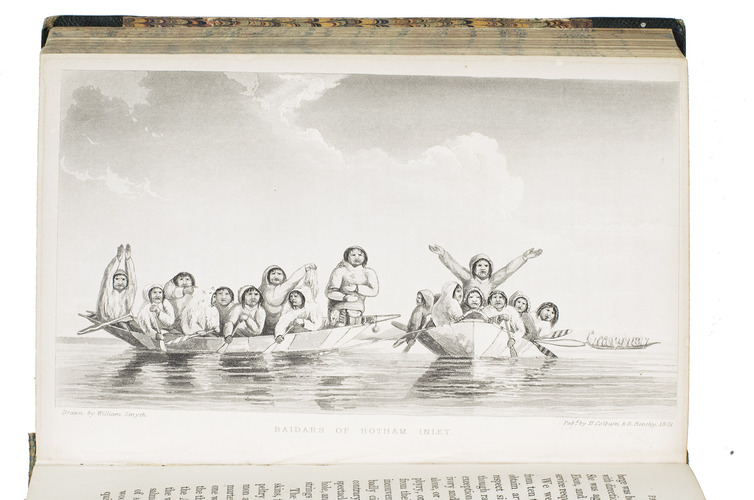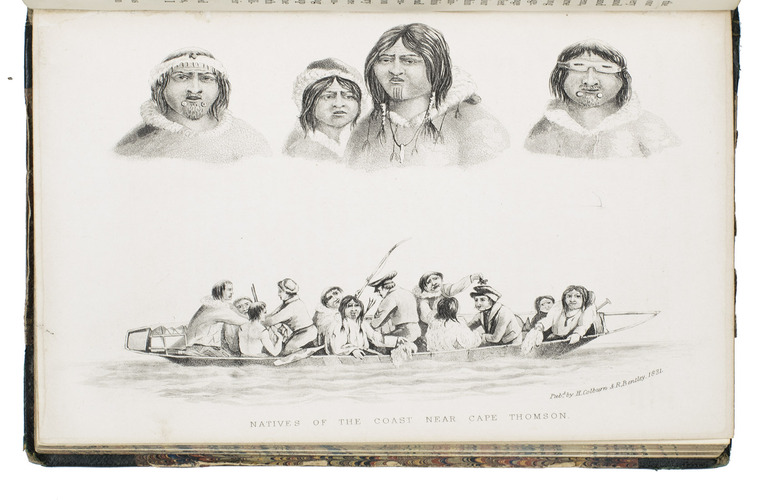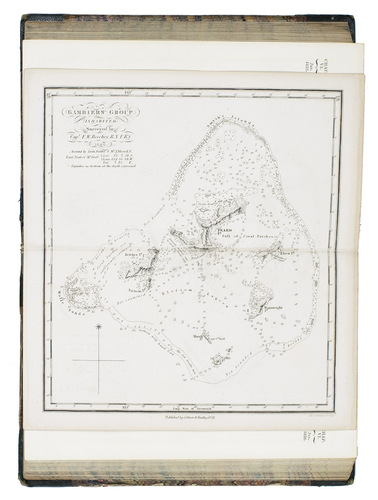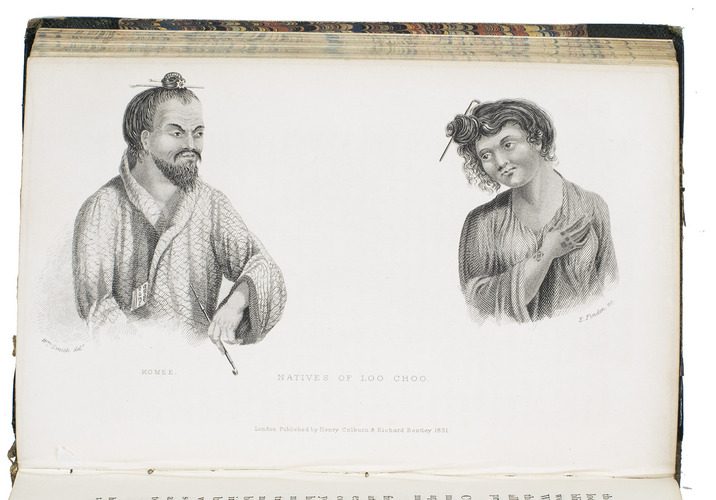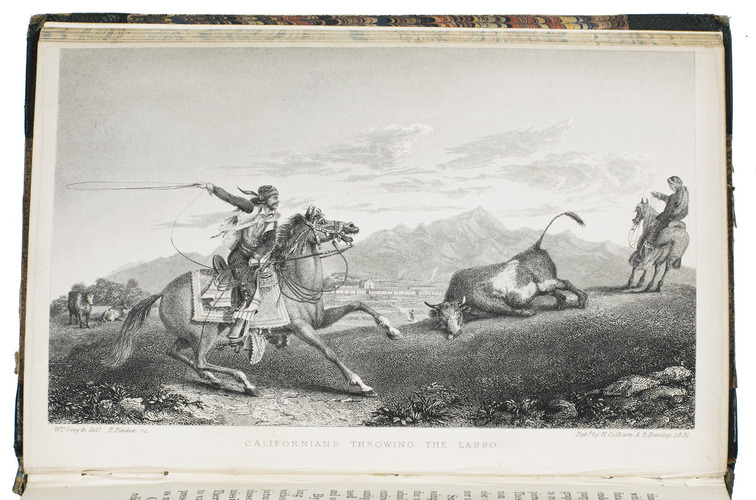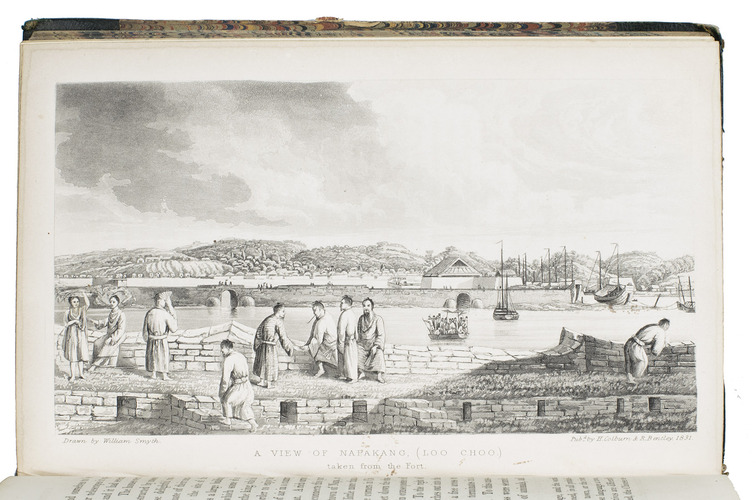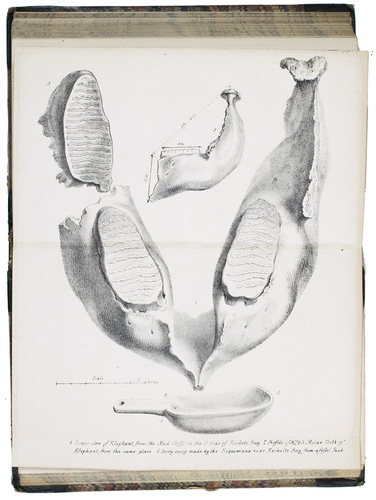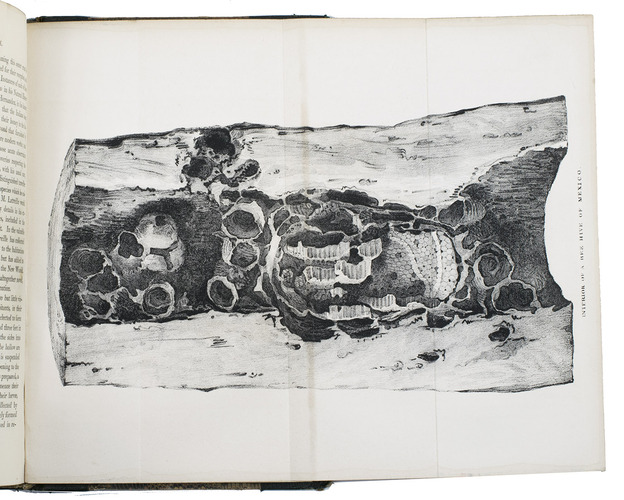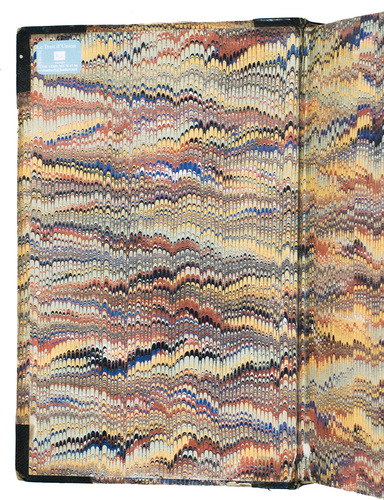 BEECHEY, Frederick William.
Narrative of a voyage to the Pacific and Beering's Strait...
London, Henry Colburn & Richard Bentley, 1831. 2 volumes. Large 8vo. With 3 lithographed maps (2 large folding), 20 engraved plates, 3 two-page folding plates, and 1 engraved illustration in the text. Contemporary half green morocco, marbled sides, gold-tooled title on spine, marbled edges. XXVI, [1], [1 blank], 472; IV, 330, [1], 331-452 pp.
€ 1,250
First octavo edition of Beechey's account of his celebrated Pacific voyage, which was preceded by a quarto edition in the same year. It "is one of the most valuable of modern voyages and relates extensive visits to Pitcairn Island, Easter Island, the Tuamotu Archipelago, the Society Islands, the Mangareva (Gambier) Islands, and Tahiti, Alaska, Hawaii, Macao, Okinawa, and the coast of California" (Hill).
Frederick William Beechey (1796-1856), English naval officer and hydrographer, was appointed to command the Blossom and to sail to the Bering Strait to assist in finding a northwest passage. In the winter and spring of 1826-1827 he visited California, Hawaii, Macao, the Ryukyu Islands (Japan) and the Philippines. The account also includes valuable descriptions of San Francisco and Monterey before the American conquest, with many details regarding the mission among the indigenous Americans.
The plates include portraits of John Adams, indigenous Alaskans (Eskimos), views of the Pictairn Islands, Gambier Islands and Ryukyu Islands (Loo Choo). The account concludes with an extensive appendix, including a vocabulary of the language of the western Alaskan Eskimos.
Binding slightly rubbed (especially the marbled sides), corners slightly bumped. With a small tear in the first large folding map. Otherwise in good condition. Forbes 772; Hill 93; Howes B309; Howgego, 1800-1850, B22; Judd 16; O'Reilly & Reitman 849; Sabin 4347; cf. Alt Japan Kat. 180 (German edition); not in Abbey, Travel; Cordier, Japonica.
Related Subjects: