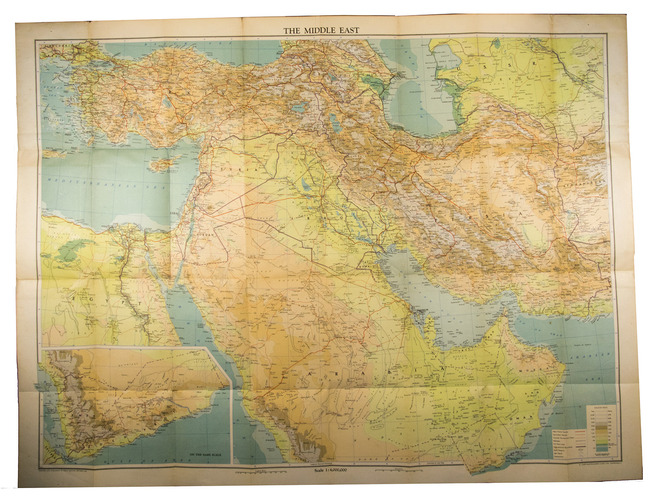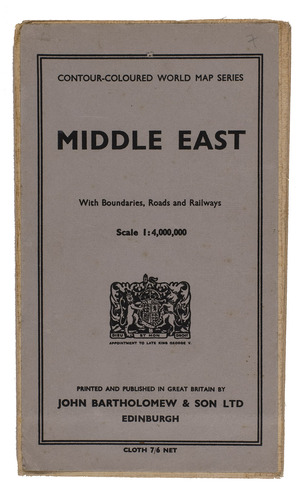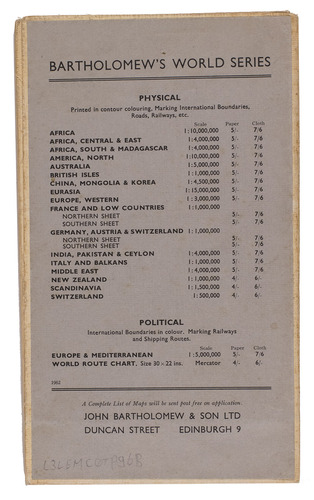 BARTHOLOMEW, John.
Middle East with boundaries, roads and railways.
Edinburgh, John Bartholomew & Son, 1962. 8vo. Large folding map (77 x 101 cm) on a scale of 1:4,000,000, linen backed. With relief shown by contours, hachures and gradient tints and depths shown by soundings. Folded, with title-wrapper.
€ 850
Large map of the Middle East by Bartholomew, a Scottish firm known for their maps of the area. It shows physical and topographic features, political boundaries, main motor roads, secondary roads, caravan routes and tracks, oil pipe lines.
A tiny tear at the head of one fold, but otherwise in very good condition. For the Bartholomew firm: Foliard, Dislocating the Orient: British maps and the making of the Middle East (2017).
Related Subjects: