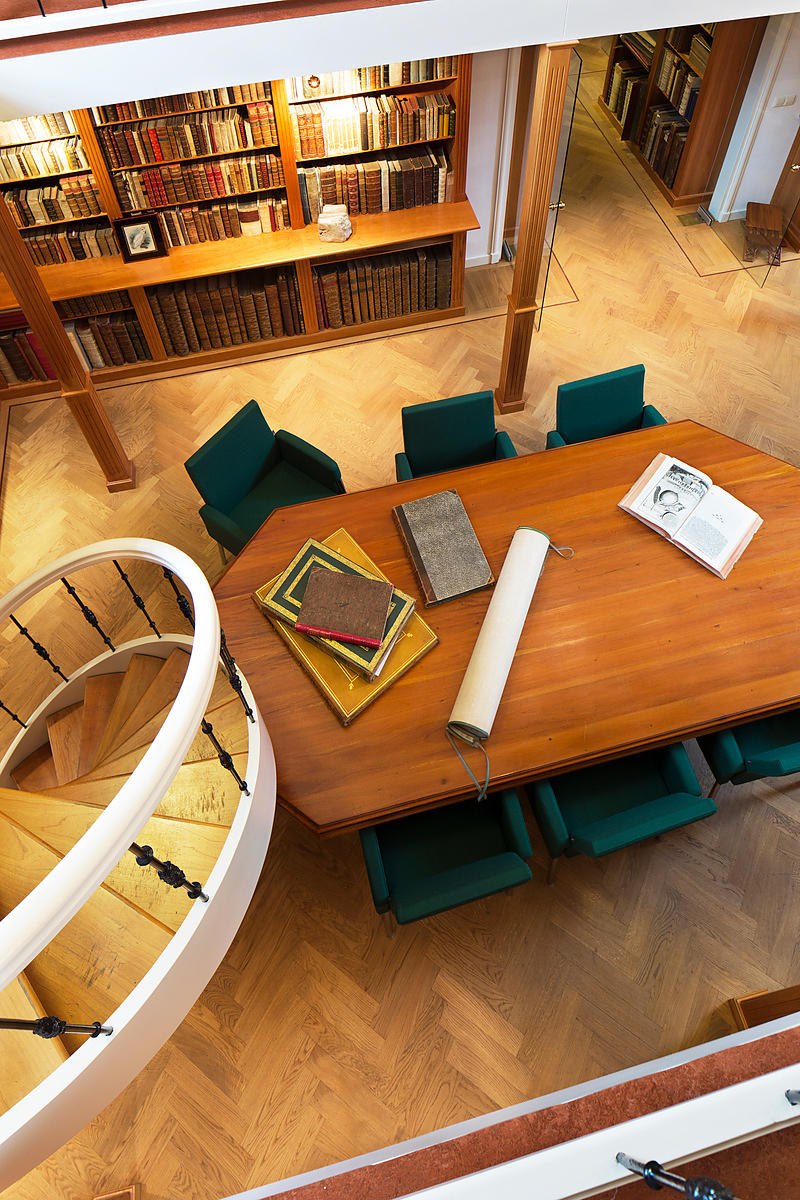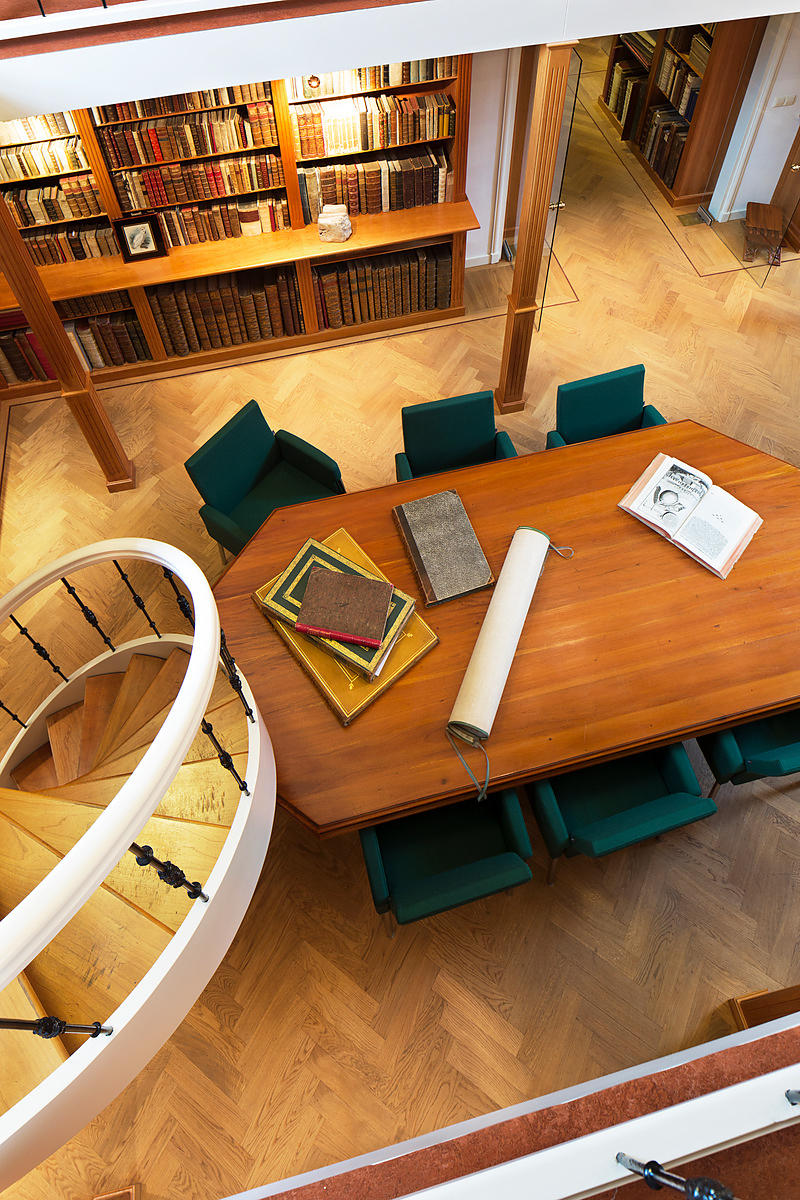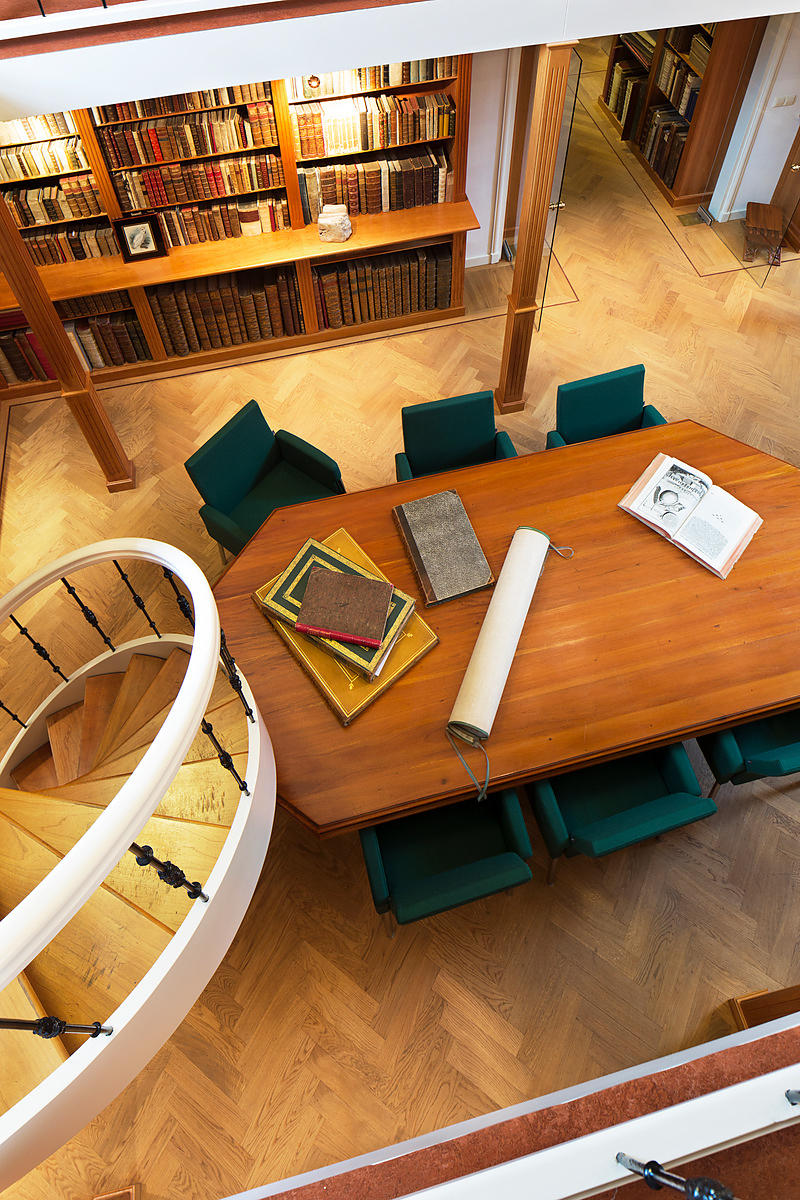 AMBUEREN, Dirk.
Valuatie van de meeste en voornaamste munten, die volgens de cours in geheel Europa bekent zyn. Als mede de cours, pary en usantie der wissels: gelyk ook de munten van Asia en Oost-Indiën. ... Benevens de munten, maten, ellen en gewigten, waar van in de heylige bladeren word gesprooken. Nog is hier bygevoegt de munten der oude Grieken en Romeynen.
Amsterdam, Johannes Loots, 1716. Small 8vo (14 x 9.5 cm). Contemporary marbled paper wrappers. [8], 50, [6] pp.
€ 1,950
Rare first edition of a concise work on the monetary system and coins of numerous countries, compiled by the Dutch bookkeeper Dirk Ambueren (b. ca. 1685). He gives the names of the country's coins and their value, sometimes mentioning their exchange rate compared to Dutch currency. The first part is devoted to the money circulating in Europe, including Holland, Belgium, France, Italy, Germany, Switzerland, Poland, Bohemia, Scandinavia, the Baltics, England, Portugal and Spain. Following are some coins from North Africa (Morocco, Egypt, Tunis, Constantinople), Persia, Arabia, Ormus, Japan, Mughal Empire (India), China, Malacca, Siam, Ethiopia, the Dutch East Indies, and many more. The book closes with a chapter on Biblical coins and ancient Greek and Roman coins.
With a faint water stain on some of the first leaves, otherwise in very good condition. Marbled paper wrappers worn, lacking spine. STCN 20282750X (2 copies); WorldCat (6 other copies).
Related Subjects: