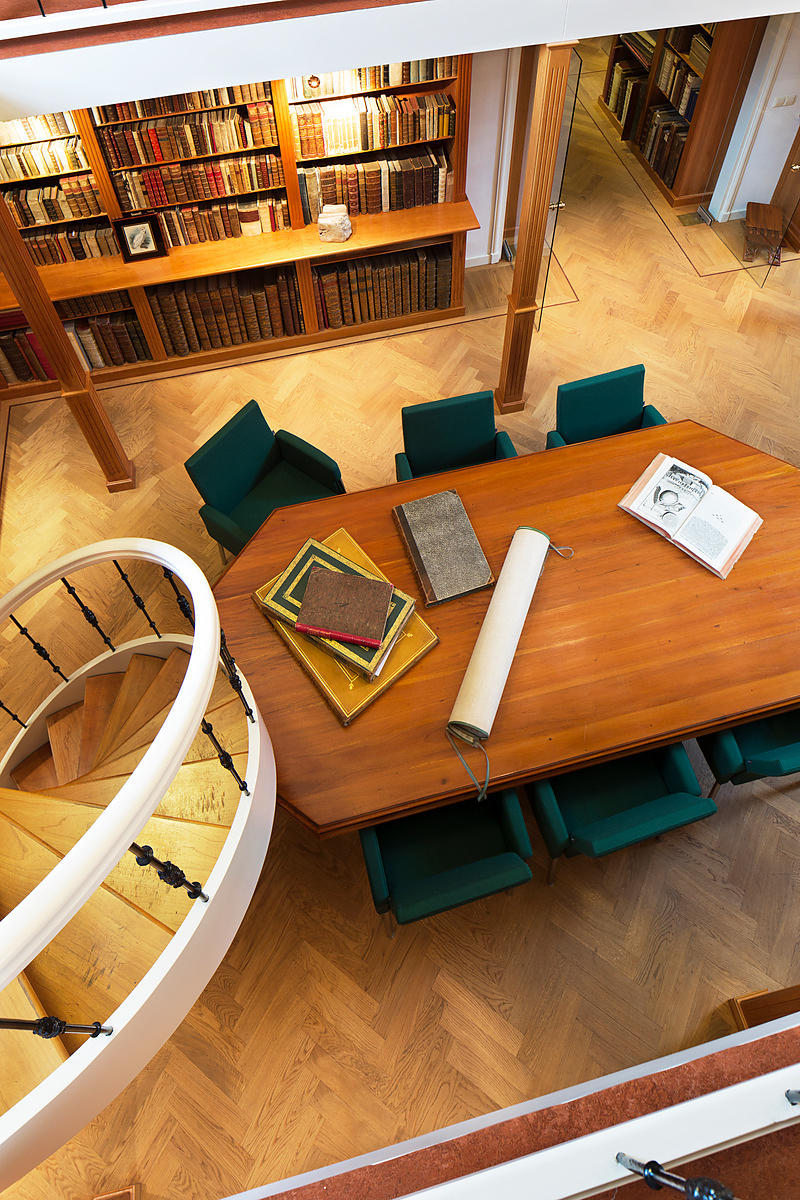 ADAM, Jean Victor Vincent.
Le tournoi études de chevaux & de costumes ... Cahier ...
Paris, Berlin, London & New York, Goupil & Co., [1852-1854]. Instalment of 6 large beautifully hand-coloured lithographed plates on wove paper (48 x 62.5 cm), by J.B. Zwecker after drawings by Jean Victor Vincen Adam and printed by Lemercier, numbered 8, 9, 12, 14, 16 and 17. Loose in original publisher's printed paper wrappers, with a lithographed illustration showing the start of a tournament.
€ 7,500
Instalment of 6 beautiful hand-coloured lithographed illustrations of mounted horses, with their riders in traditional costumes, participating in tournaments in different settings. It's a separate instalment from an extremely rare print series by the French draughtsman Jean Victor Vincent Adam (1801-1866), known for his illustrations of horses. No other copies of other instalments or the whole series of 24 plates could be located, only a few mentions in the literature.
With the embossed publisher's stamp on each of the plates, a tear in the margins of a plate, and the wrappers with tears in the fold. Otherwise in very good condition. Adhémar, Inventaire du fonds français après 1800, Vol. 1, p. 64 (instalment of 6 irregular numbered plates); Mennessier de la Lance I, p. 6 (note, no amount of plates specified); Meyer, Allgemeines Künstler-Lexikon I, p. 75, no. 64 (whole suite of 24 plates); not in Podeschi.
Related Subjects: