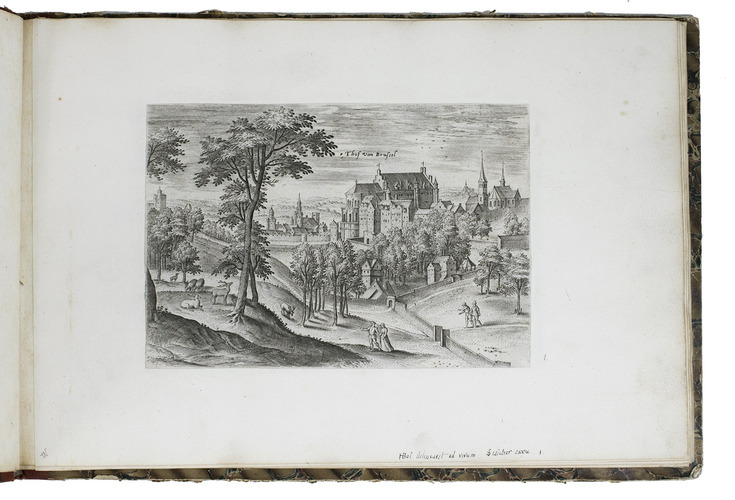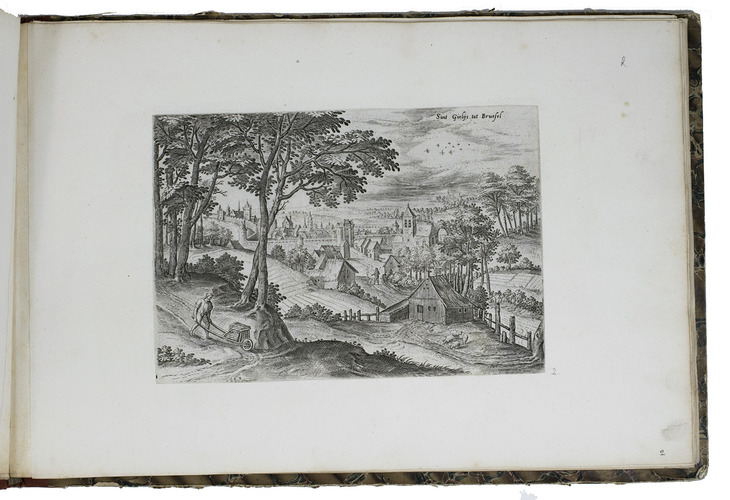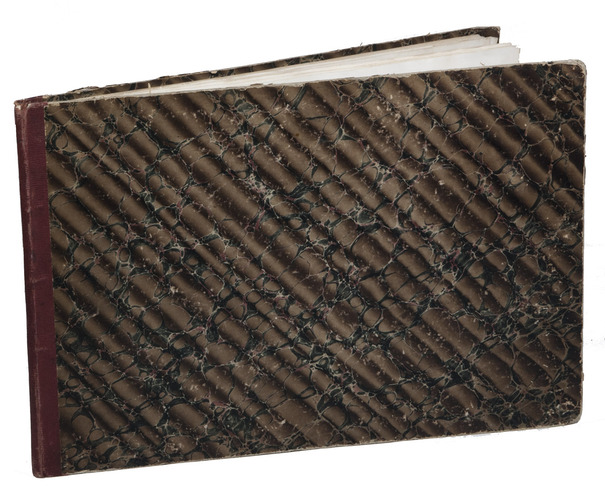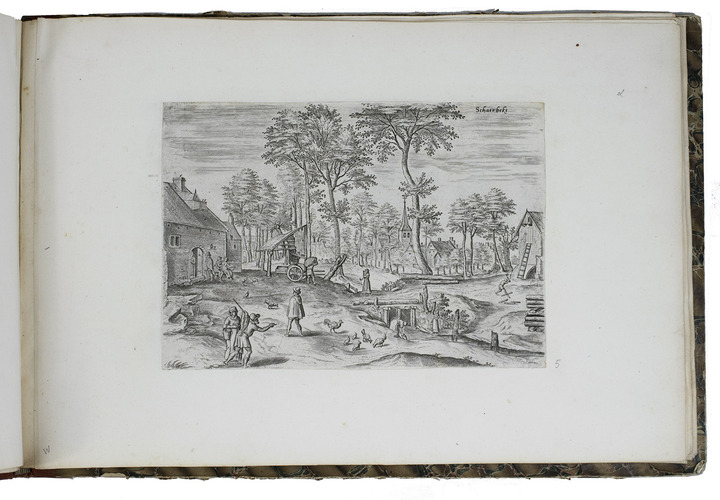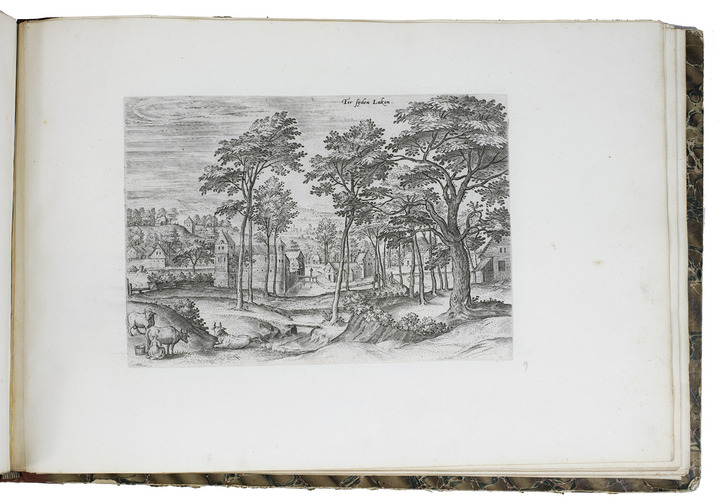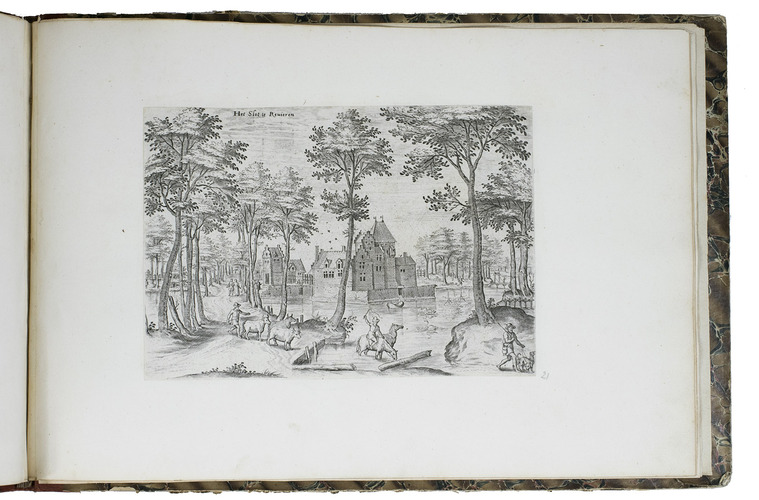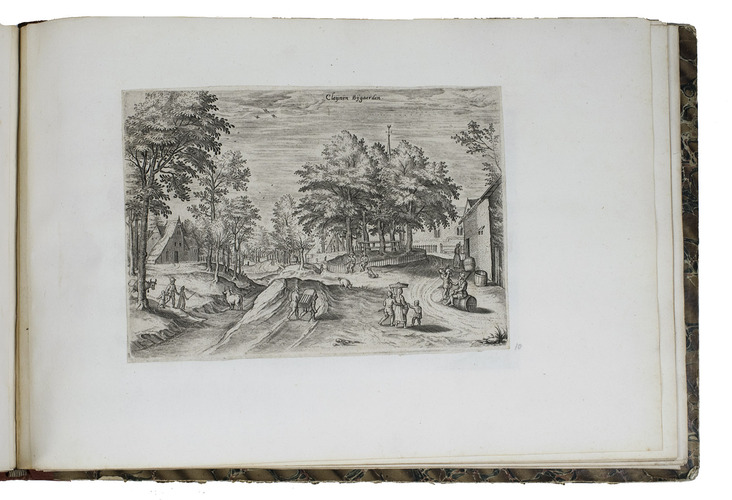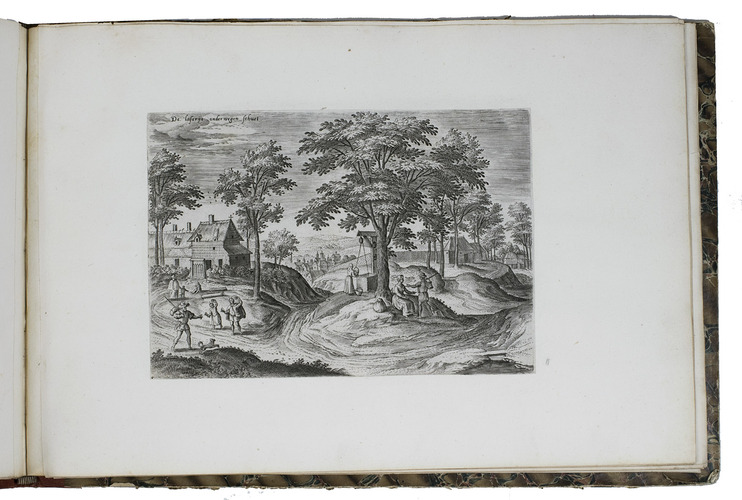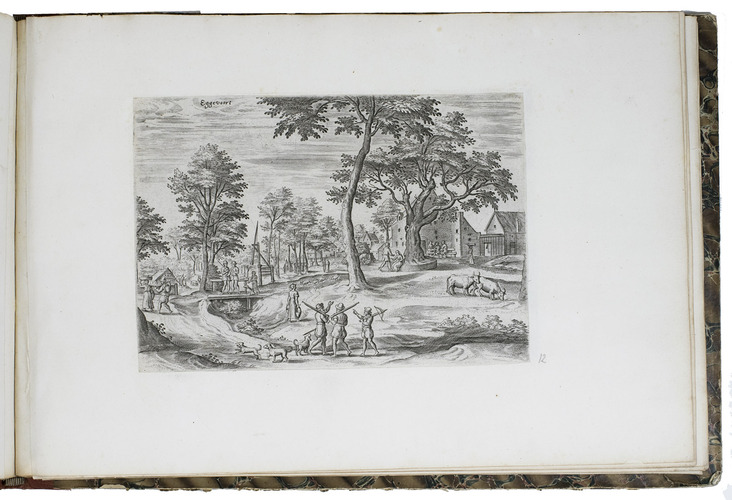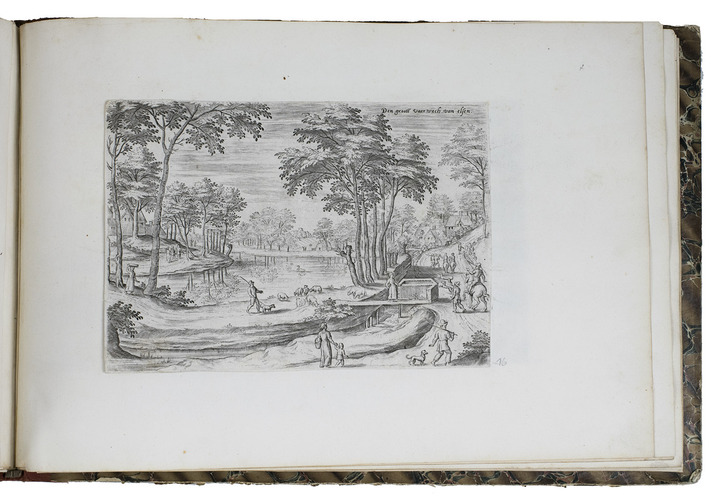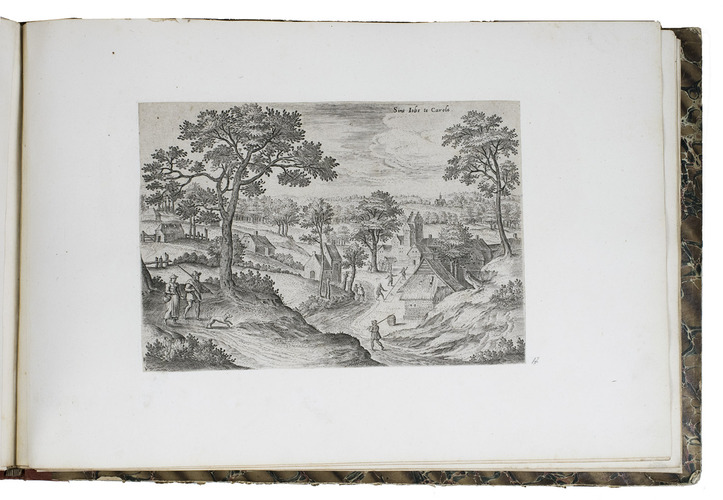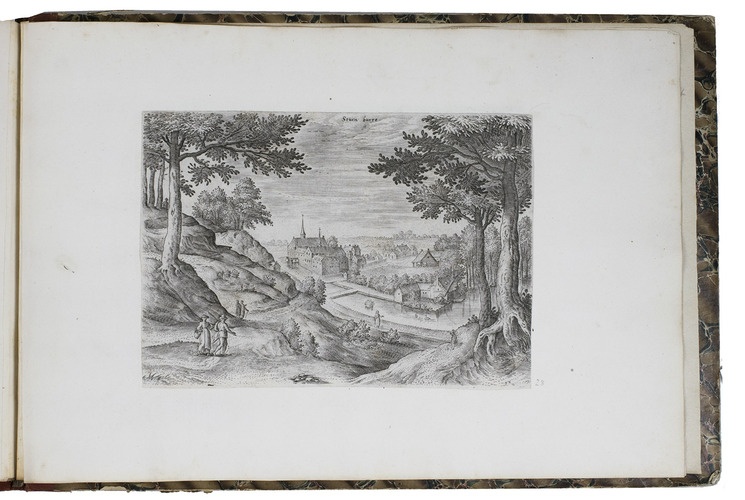 [VIEWS - BRUSSELS AREA]. COLLAERT, Hans I [after Hans BOL or Jacob GRIMMER?].
[Views in the vicinity of Brussels].
[Antwerp], Hans van Luyck, [ca. 1575/80]. Oblong folio album (24.5 x 35.5 cm). Series of 24 engravings (plate size ca. 20 x 14 cm) with views of landscapes around Brussels, by Hans I Collaert possibly after Hans Bol or Jacob Grimmer, each with a caption in the plate (plates 8 and 20 also with Van Luyck and Collaert's monograms "H.V.L.EX[cudit]" and "H.C.F[ecit]"). Trimmed down to the plate edge and mounted on album leaves, numbered in pencil on the album leaves, next to the engravings. Modern red half cloth, marbled sides. [24] ll.
€ 19,500
Album with the complete series of Collaert's views around Brussels, here in its first unnumbered state, published by Hans van Luyck in Antwerp. Hans I Collaert (ca. 1525/30 - 1585) was a painter-draughtsman who founded the influential Collaert dynasty of engravers and print publishers. The views show villages, castles and abbeys in the vicinity of Brussels, engraved in a very naturalistic way. The series includes a view of the cloister of Zevenborren (south of Sint-Genesius-Rode), views of Schaarbeek, Elsene, Etterbeek, Stal, Eggevoort and Bosvoorde, and views of the some castles, including those of Brussels, Coensborg (south of Laken) and Carloo. Some references attribute the drawing of the views to Hans Bol because of an inscription added to the first plate of the later Visscher edition, but the "related drawings are not consistent with Bol's style" (New Hollstein). Others name Jacob Grimmer as an alternative candidate for the artist who drew the views.
With a 20th-century manuscript inscription on the first free endleaf, mistakenly identifying the series as the second state published by Visscher, which is however numbered in the plates in contrast to the present series in an unnumbered first state. Binding slightly worn around the edges, some slight marginal foxing, stains, browning and soiling, but overall a beautiful album, complete and therefore rare with all the plates of Collaert's views around Brussels, here in its first state. Hollstein IV, 149-172; New Hollstein, The Collaert dynasty V, 1229-1252; cf. New Hollstein, The Collaert dynasty I, pp. xlix-liii.
Related Subjects: