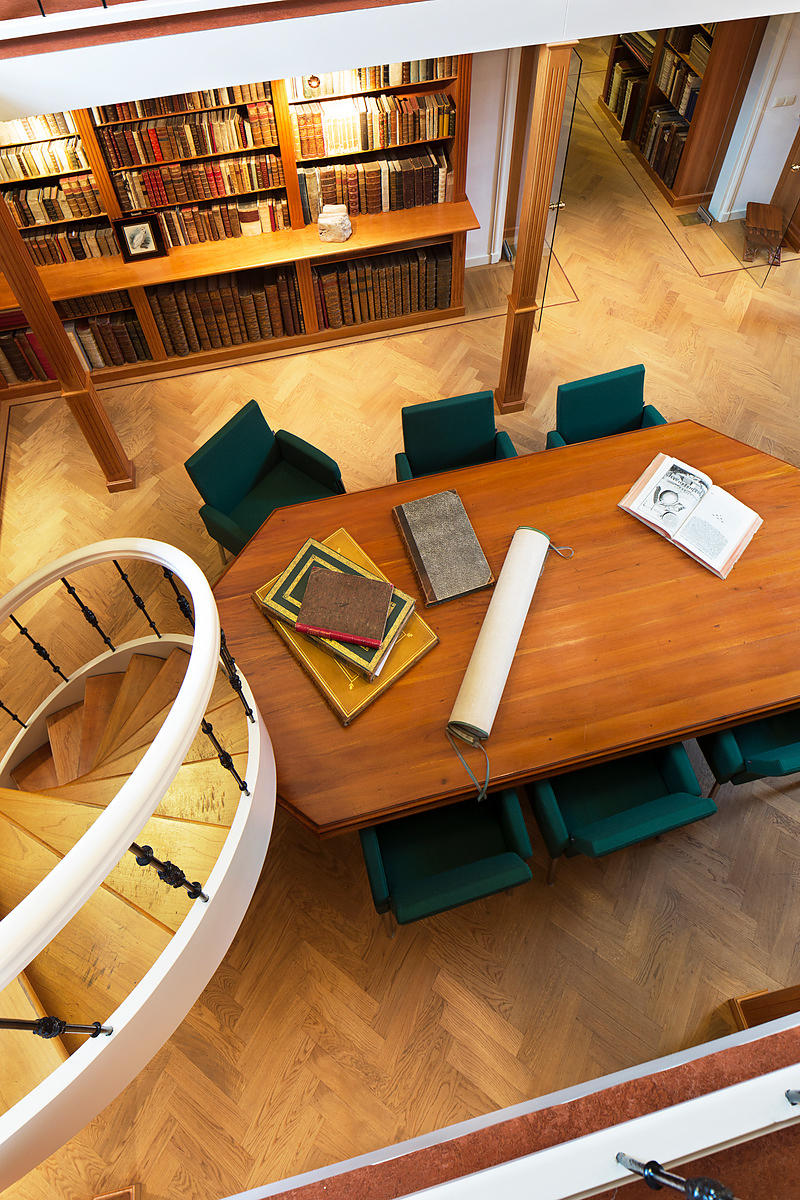 [VIEW - MAP - SCHIEDAM]. GHEYN, Jacques II de.
Schiedamum Hollandiae civitas ad Mosam Fluvium sita.
1598. Engraving: 48.5 x 41.5 cm; frame: 73 x 65.5 cm. A panoramic view (ca. 15 x 41 cm) with a map (or city plan) below (ca. 29.5 x 41 cm). Mounted in a passe-partout and framed.
€ 1,500
A rare map and view of the city of Schiedam, by master engraver Jacques de Gheyn II in 1598. The main focus of the engraving is the detailed plan of the city, captioned "Schiedamum Hollandiae civitas ad Mosam fluvium sita" (The city of Schiedam in Holland situated on the Meuse river). The names of the most important buildings and sites in the city -such as the principal church "St. Jans kerke" and the cityhall - can be found in the map itself while other (public) buildings are numbered. These numbers correspond to the numbers (1-15) in the legend in the cartouche in the top right corner of the map. The cartouche also contains the date (1598) and the coat of arms of Schiedam.
The engraving is signed at the bottom right corner of the map "ID Gheyn. Fe." (the I, D, and G are interlaced). Jacques de Gheyn II (ca. 1565-1629) was a Dutch painter and engraver, he was part of a prominent family of master draftsmen and engravers of the late 16th- and early 17th-century. The original copperplate used to print the present view and map is kept in the Municipal Museum in Schiedam (Stedelijk Museum Schiedam). Fine copy of a rare engraved view and map of the city of Schiedam. Roterodamum Illustratum 1 (1868), 237; New Hollstein Dutch, De Gheyn part II, 214.
Related Subjects: