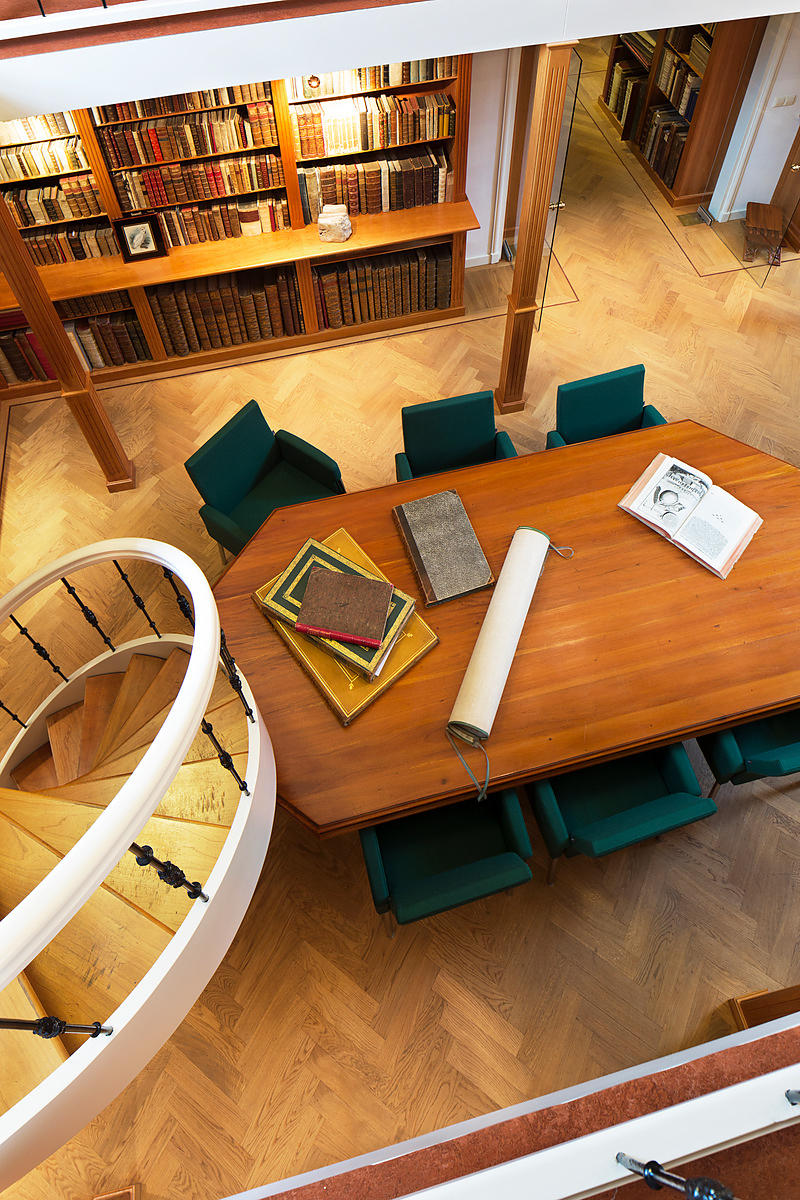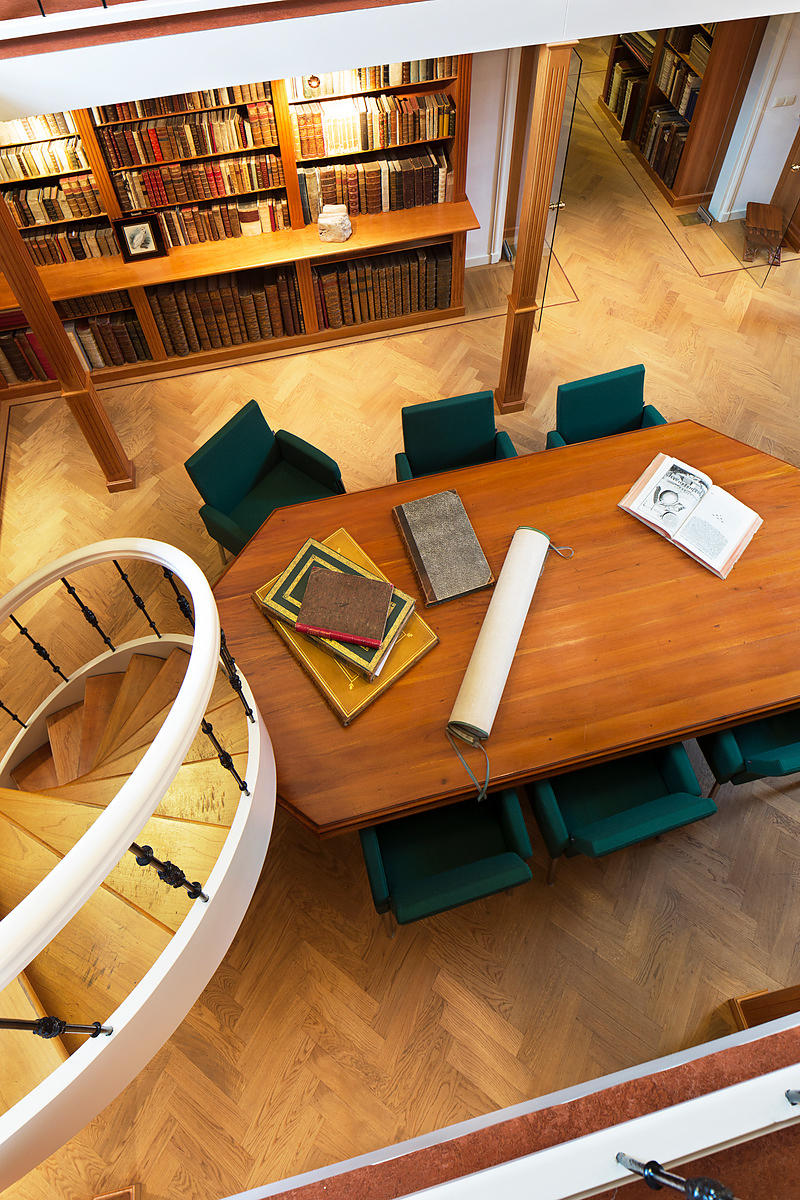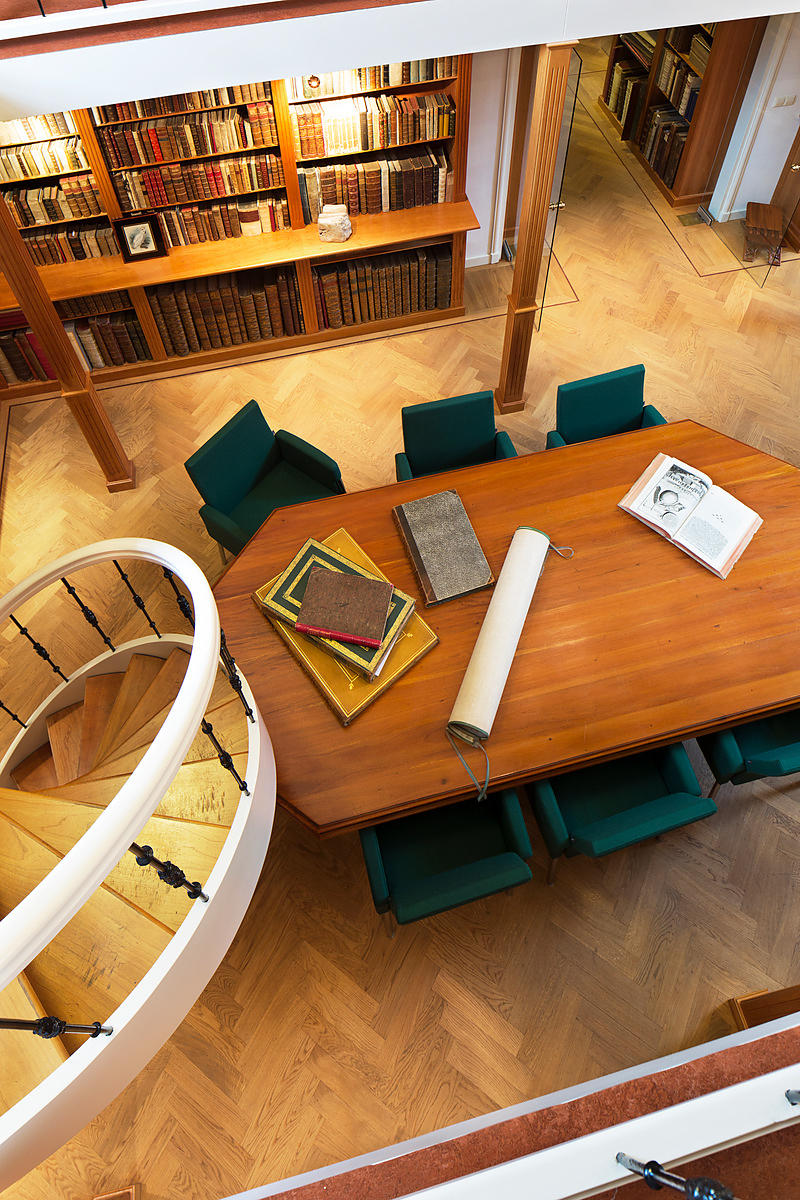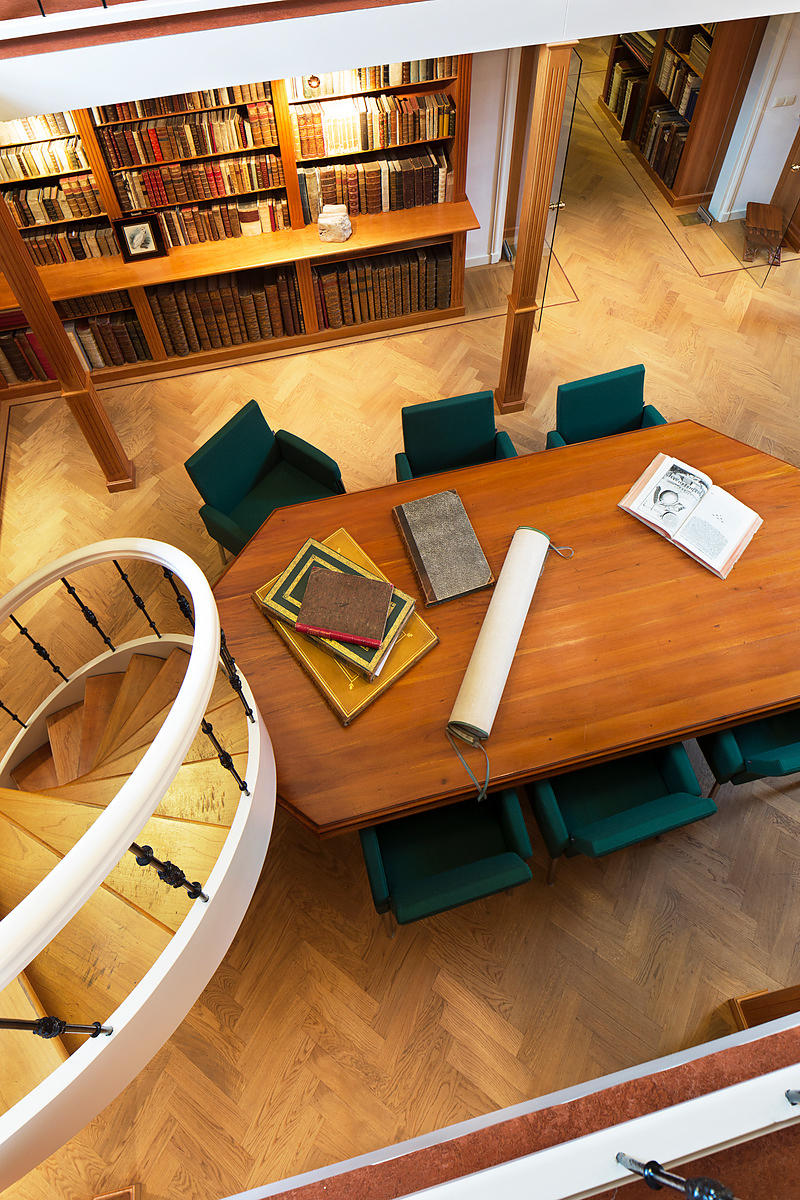 [SCOTT, Thomas].
Vox Populi. Or Newes from Spayne, translated according to the Spanish coppie. Which may serve to forewarn both England and the United Provinces how farre to trust to Spanish pretences. [The Netherlands], "1620" [= 1624?]. With: (2) SCOTT, Thomas. [Engraved title-page:] The second part of Vox populi, or Gondomar appearing in the likeness of Matchiavell in a Spanish Parliament, wherein are discovered his treacherous & subtile practises to the ruine as well of England, as the Netherlandes. Faithfully transtated[!] out of the Spanish coppie by a well-willer to England and Holland.Gorinchem [= London], "Ashuerus Janss" [printed by Nicholas Okes], 1624. 2 separately published parts in 1 volume. 4to. The second part with an engraved title-page showing a full-length portrait of Don Diego Sarmiento de Acuña, Count of Gondomar and 2 large engravings in text, showing the Spanish Parliament with a devil and a bishop and the English Jesuit-Council. Half red sheepskin (ca. 1800), with blind-stamped coat-of-arms of William Stirling Maxwell on front.
€ 1,950
Two rare popular pamphlets warning English and Dutch Protestants against the machinations of Spain, by the fervently anti-papist minister and pamphleteer Thomas Scott (ca. 1580-1626). Both pamphlets describe in detail how the Spanish Parliament under the direction of Gondomar, the Spanish Ambassador to England from 1613 to1622 (and influential thereafter), plotted against the English, greatly helped by the many high-placed Jesuits in England, over whom Gondomar also held his sway. Both parts claim to be translations of original Spanish reports, but they were in fact invented by Scott as pieces of political propaganda. There are several editions of both parts and the order of publication is unknown. First accepted by many as genuine history, the pamphlet caused a great stir and was immediately suppressed in England, but it was found to have been printed abroad, probably in the Netherlands. Of special interest in the present English edition are the fine engravings, which do not appear in the Dutch translation.With the bookplates of James Bindley (d. 1818), William Stirling (ca. 1895?) and Gordon W. Jones. Part 1 in very good condition, with some stains and repairs in the gutter margin of the 2 outermost leaves; part 2 slightly browned and a few leaves with waterstains, but still good. Part 1 has been trimmed slightly smaller than part 2. Two anti-Spanish political pamphlets, both of American interest.
Knuttel 3529 (part 2: cf. 3056: a similar ed. of part 1); Sabin 78376 & 78377; STC 22100.2 & 22103.3; STCN (3 copies of part 2: cf. 2 similar eds. of part 1).
Related Subjects: