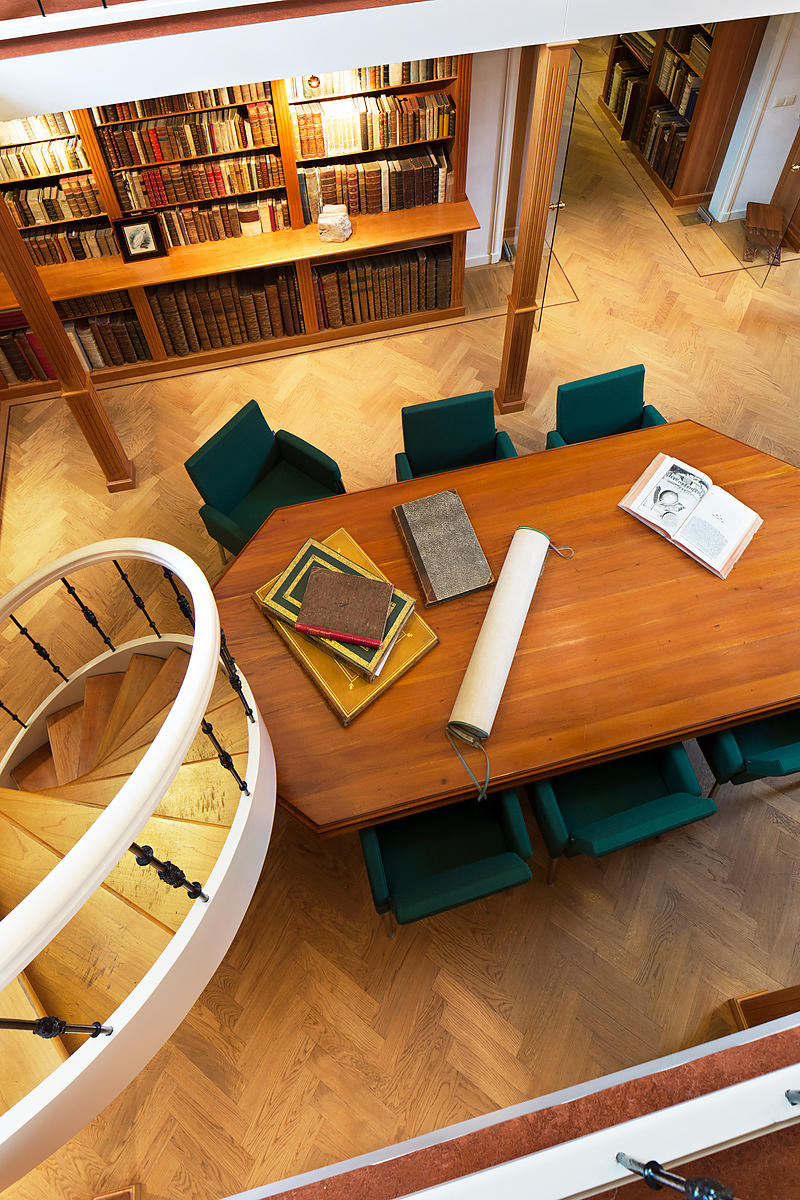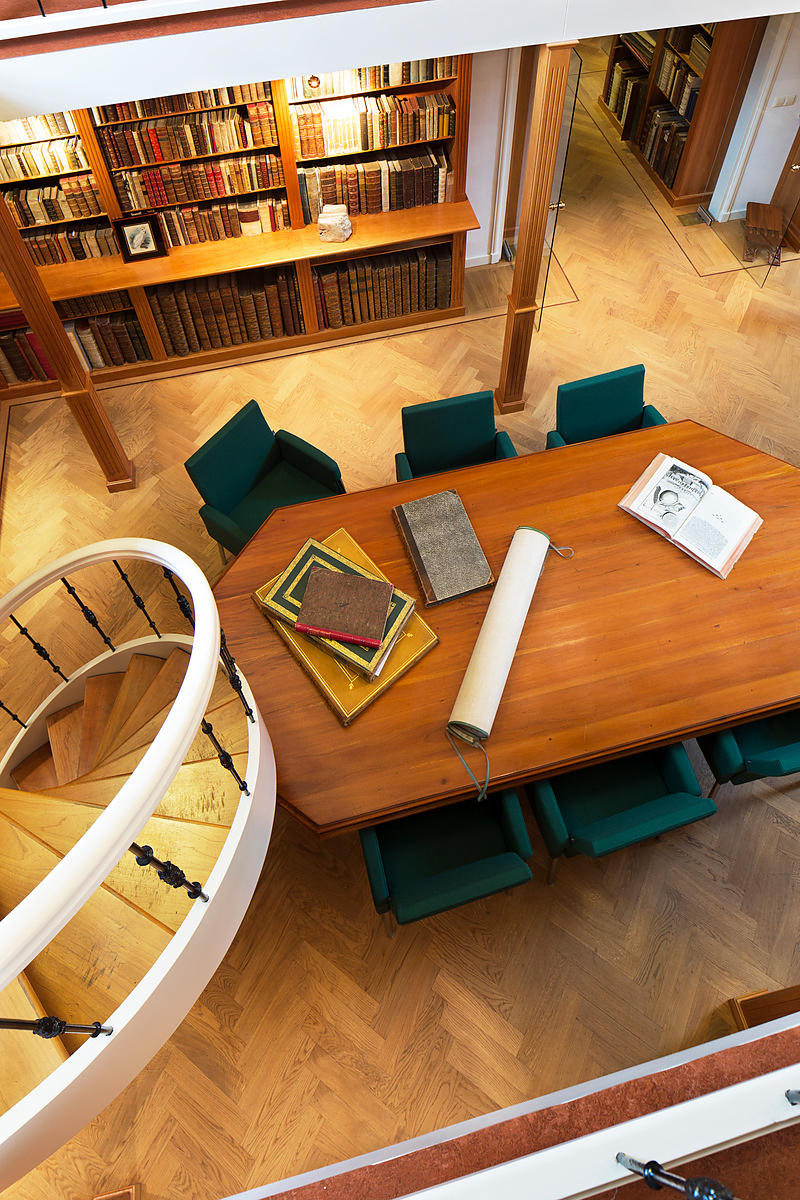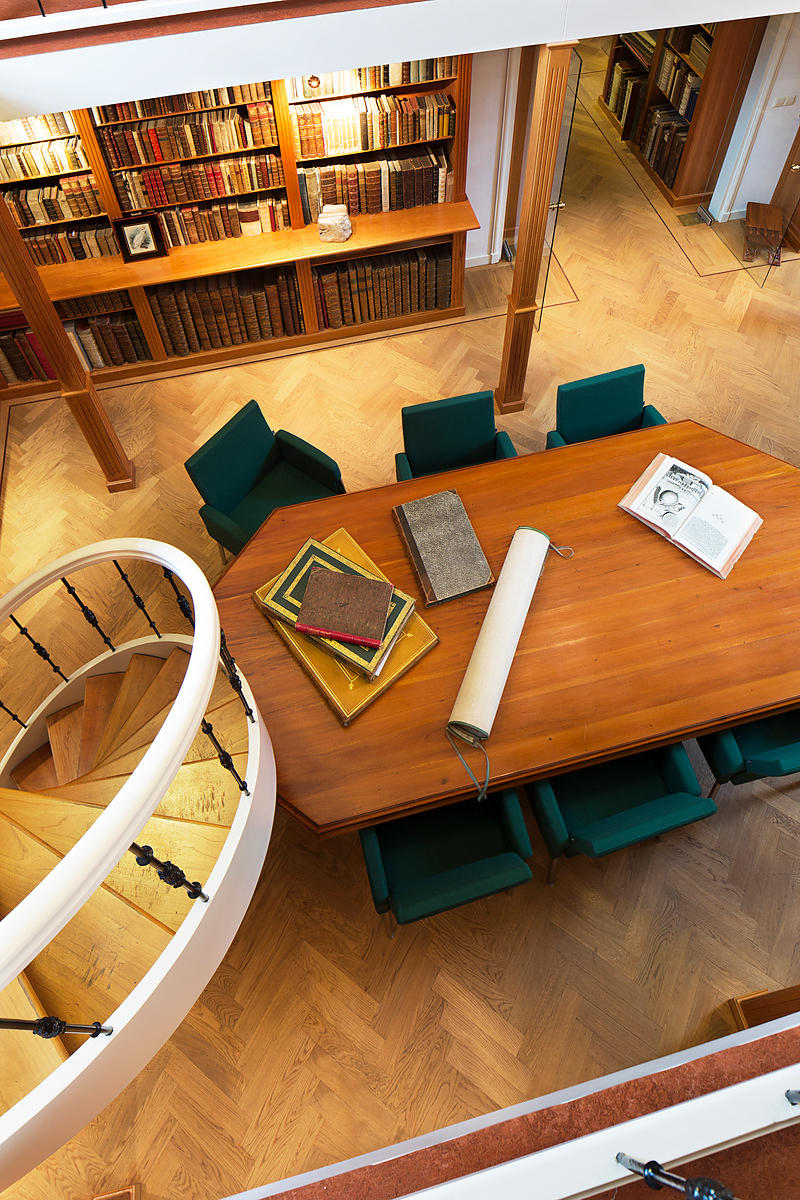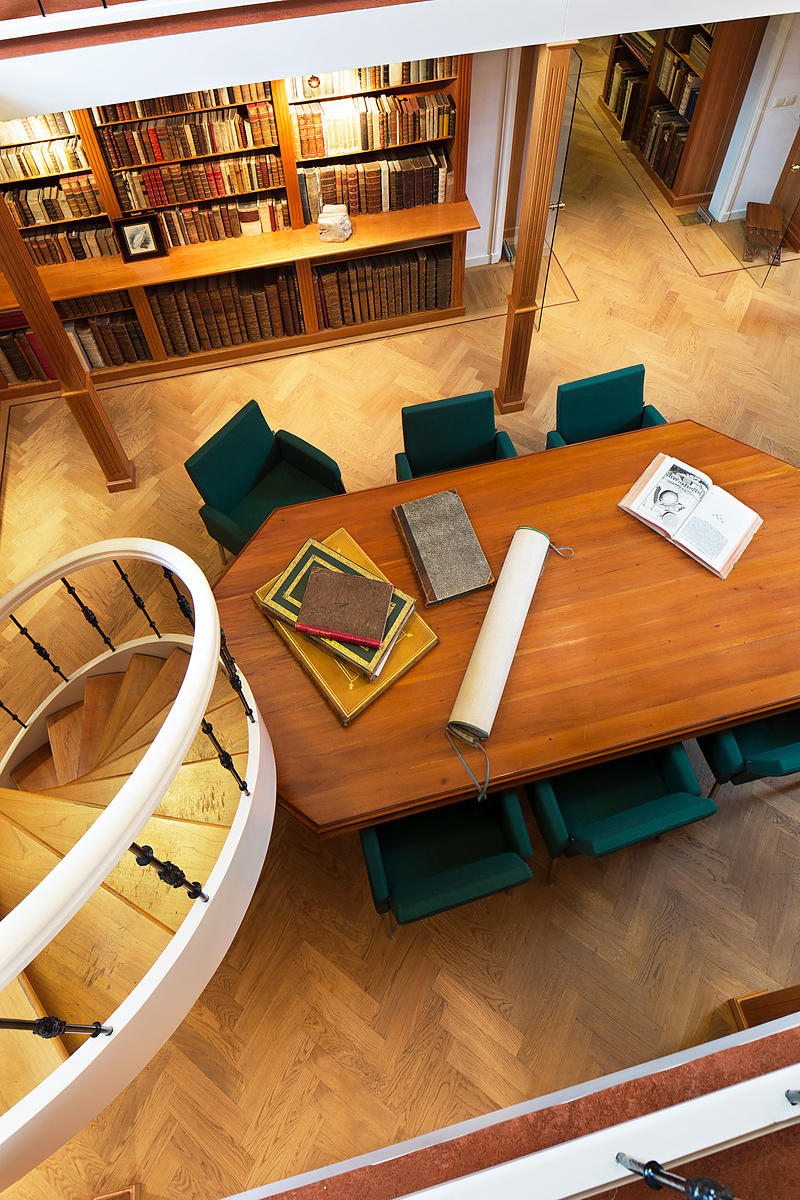 [SCHOTANUS, Christiaan].
Beschryvinge van de heerlyckheydt van Frieslandt tusschen 't Flie end de Lauwers.
[Franeker], Johannes Wellens, [1664]. Folio. With engraved title-page, full-page engraved coat of arms of the province of Friesland, and 46 engraved maps and plans (4 large folding maps, 31 double-page maps and 11 double-page city plans) by Jacob van Meurs after Bernardus Schotanus à Sterringa. Contemporary blind-tooled vellum.
€ 5,000
Greatly expanded and revised second edition of Schotanus's classic description of Friesland and the Frisian people. The first edition was published in 1655, without engravings, as beschryvinge ende chronijck vande heerlickheydt van Frieslandt and included the history from the earliest times to ca. 1500. In 20 chapters, it covered the origins of the Frisian people, the Roman, Frankish, Norman, Saxon and Burgundian eras, Friesland's special status under Charlemagne and his successors from the 9th to the 12th centuries, customs and manners, and the history of the Church. In the present second edition the chapters were rearranged and descriptions and illustrations of the municipalities and cities were added.
Christiaan Schotanus (1603-1671), minister of the Church and professor of Greek, Church history and theology at the University of Franeker, is best known for his publications on the history of Friesland.
Two maps repaired and with some occasional minor spotting. Very good copy.
Bodel Nijenhuis 2587; Tiele, Bibl. 976.
Related Subjects: