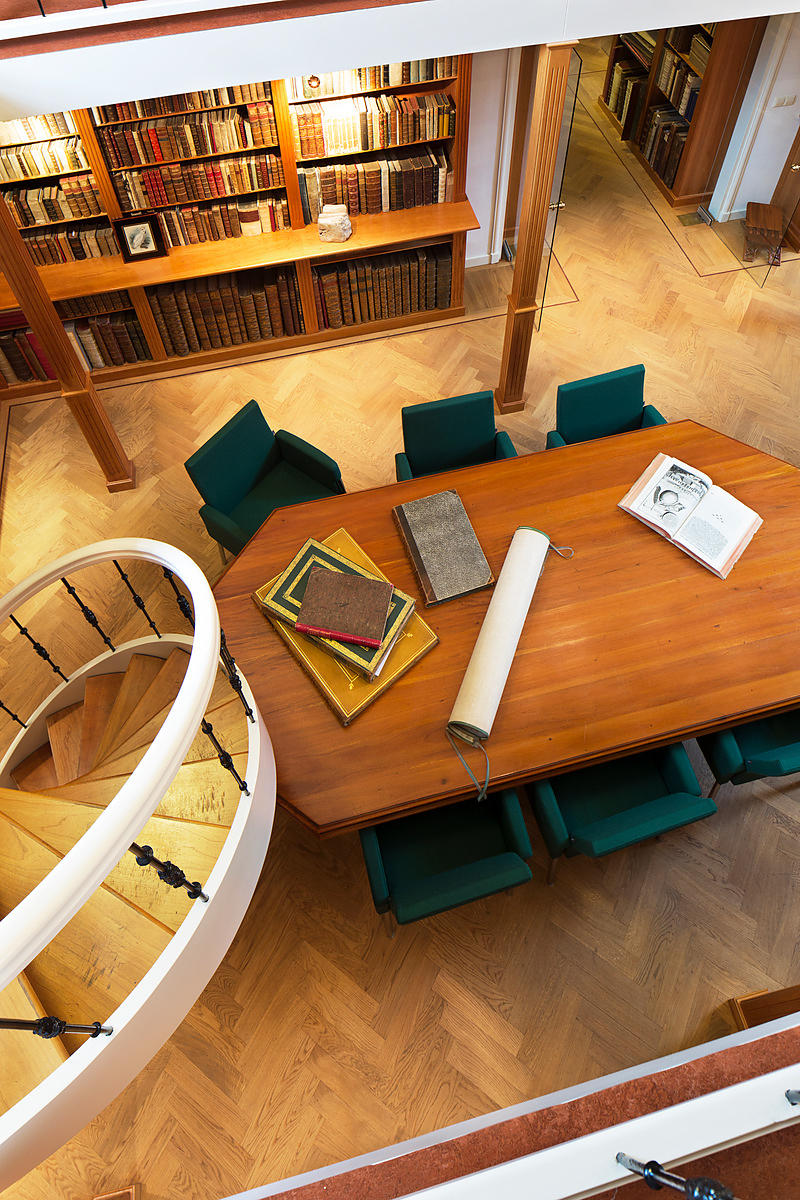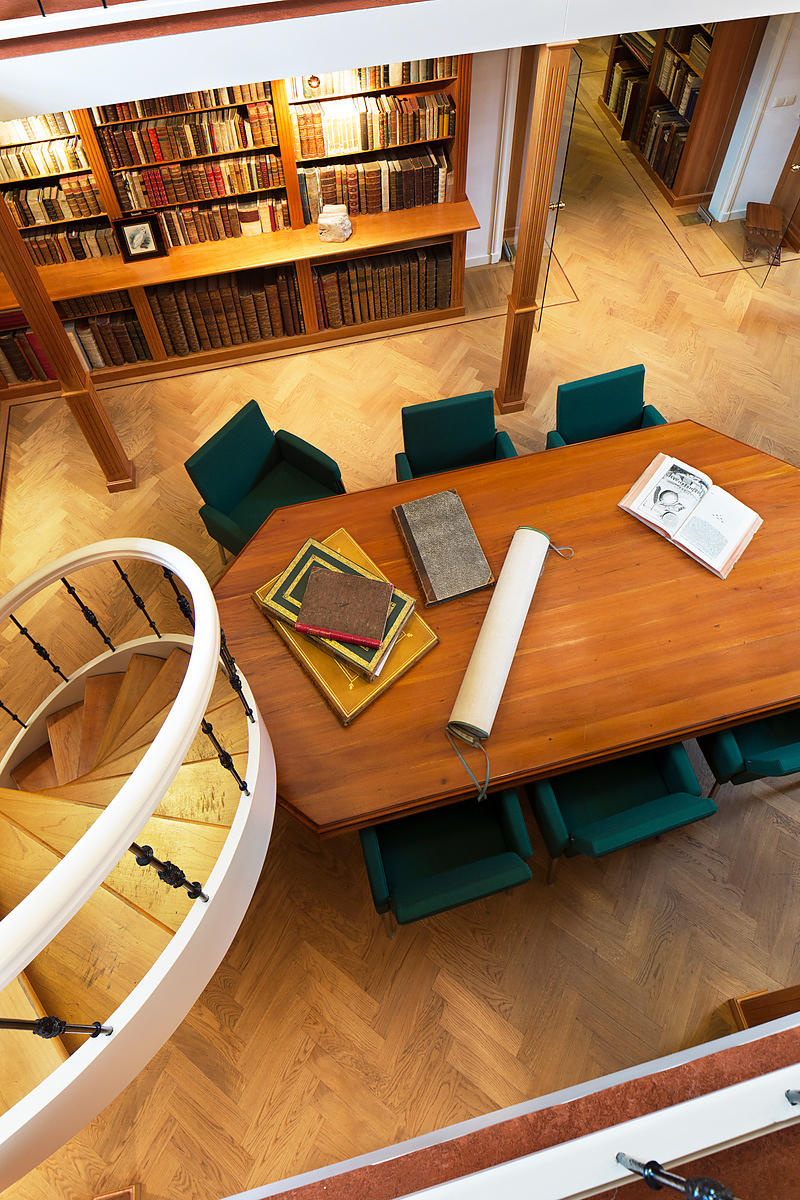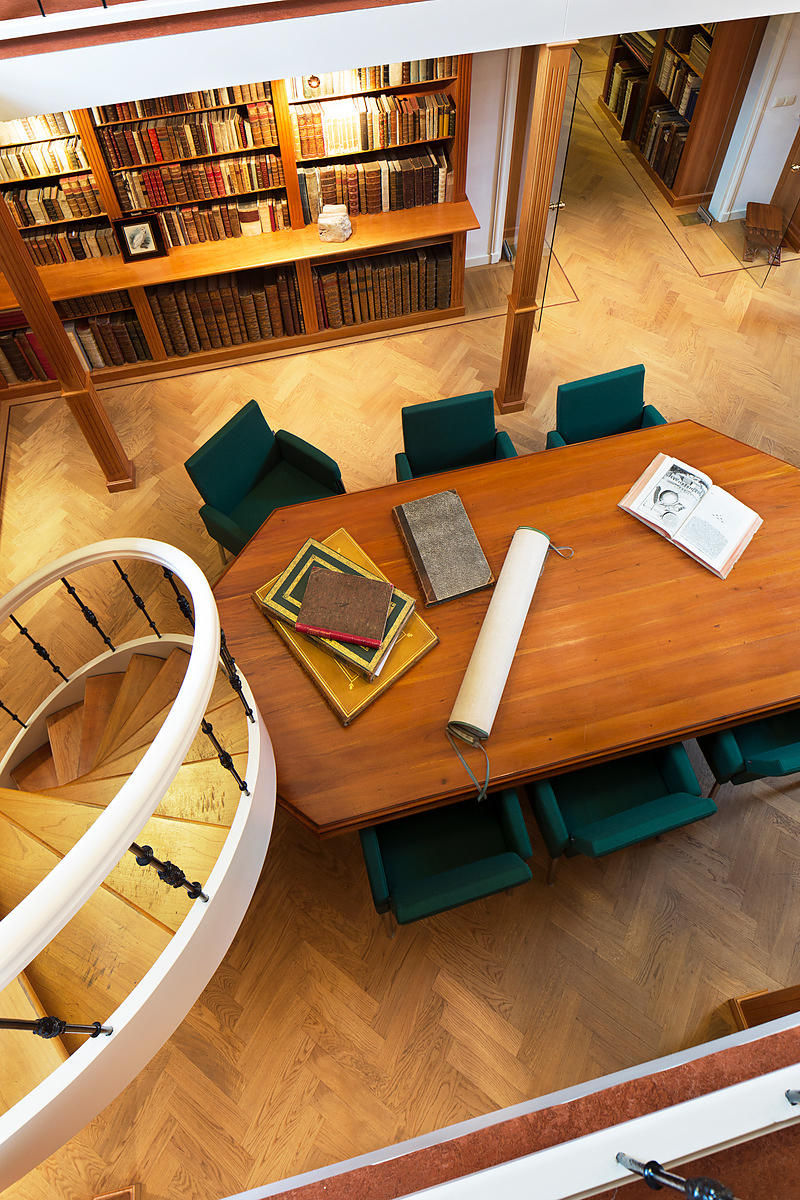 [KRAUSS, Johan Carl].
Eerste beginselen der kruid-kunde IIde[-IIIde] deel. Tot onderrichting en vermaak voor het schoone geslacht, als ook voor die genen die de eerste beginselen der kruidkunde beöefenen.
Amsterdam, Jan Barend Elwe, 1810. 2 (of 3) volumes. 12mo. With 2 engraved title-pages, and 36 botanical flower and herb plates: 4 in volume 2 and 32 in volume 3. Contemporary boards covered with the original publisher's engraved paper.
€ 950
Beautifully illustrated and hand-coloured introduction to herbs and flowers, designed to teach women and girls the principles of botany, with 36 plates in the present 2 (of 3) volumes (all 32 plates of individual species plus 4 of the 10 detail plates). It first appeared serially in Almanach der kruid-kunde published in four annual volumes for the years 1800 to 1803, but for the present independent publication the almanac elements were dropped and the botanical texts and plates of the four volumes rearranged in three volumes. The book names no author but was in fact prepared by the celebrated botanist Johan Carl Krauss (1759-1826). The 4 plates in volume II, numbered Pl. VII-X, show 131 detail figures numbered per plate. Each of the 32 plates in volume III shows one whole plant and is preceded by a letterpress leaf giving a 2-page account of the plant and its botanical characteristics. These plates are not numbered, but each gives the number of the botanical class of the plant species, Cl. I-VI, VIII-XXIII (there was never a text or plate for class VII).
With an old owner's inscription and modern bookplate. Lacking volume I (with plates I-VI) and with some water stains at the head of the title-page and a few text leaves in vol. II, but otherwise in good condition. The bindings are rubbed and the spines restored (with the loss of most of the engraved backstrips). A rare and lovely little introduction to botany for women and girls, with 36 hand-coloured botanical plates.
Kinderen lazen, kinderen lezen 349; KVK & WorldCat (8 copies); NCC (6 of the same 8 copies); Saakes V (1811), p. 212.
Related Subjects: