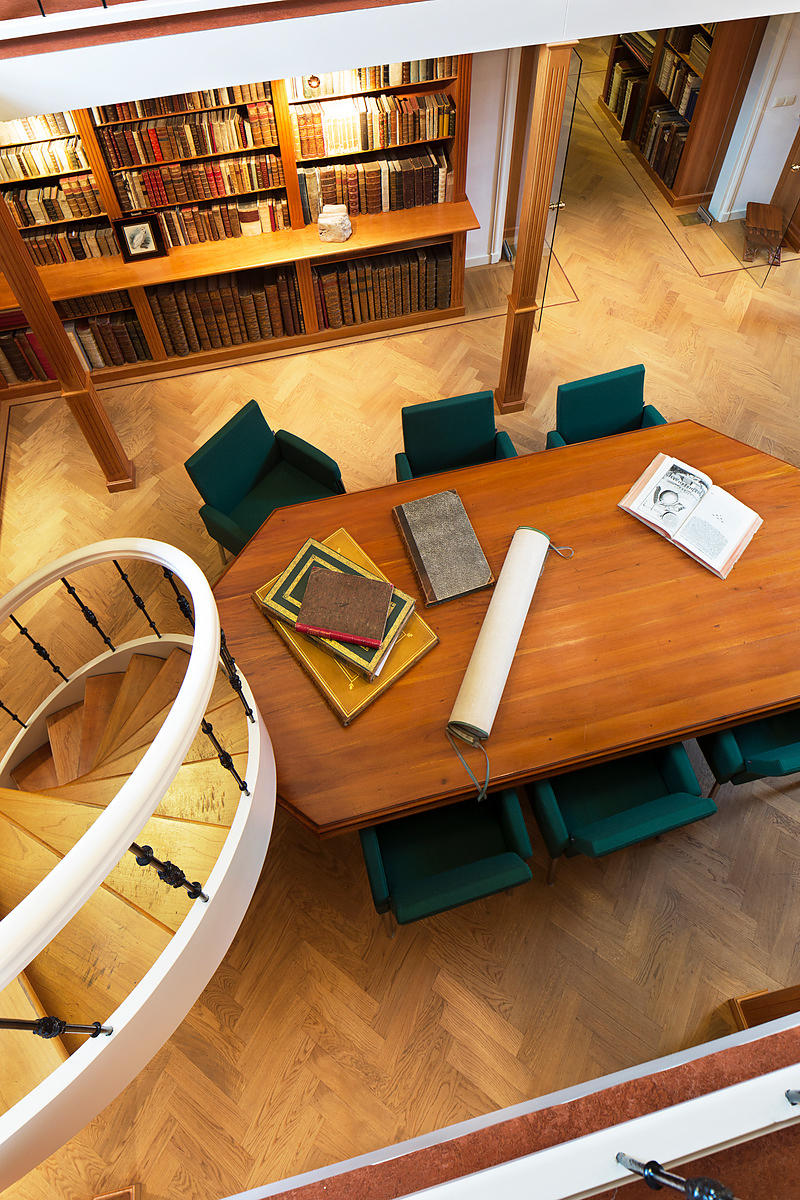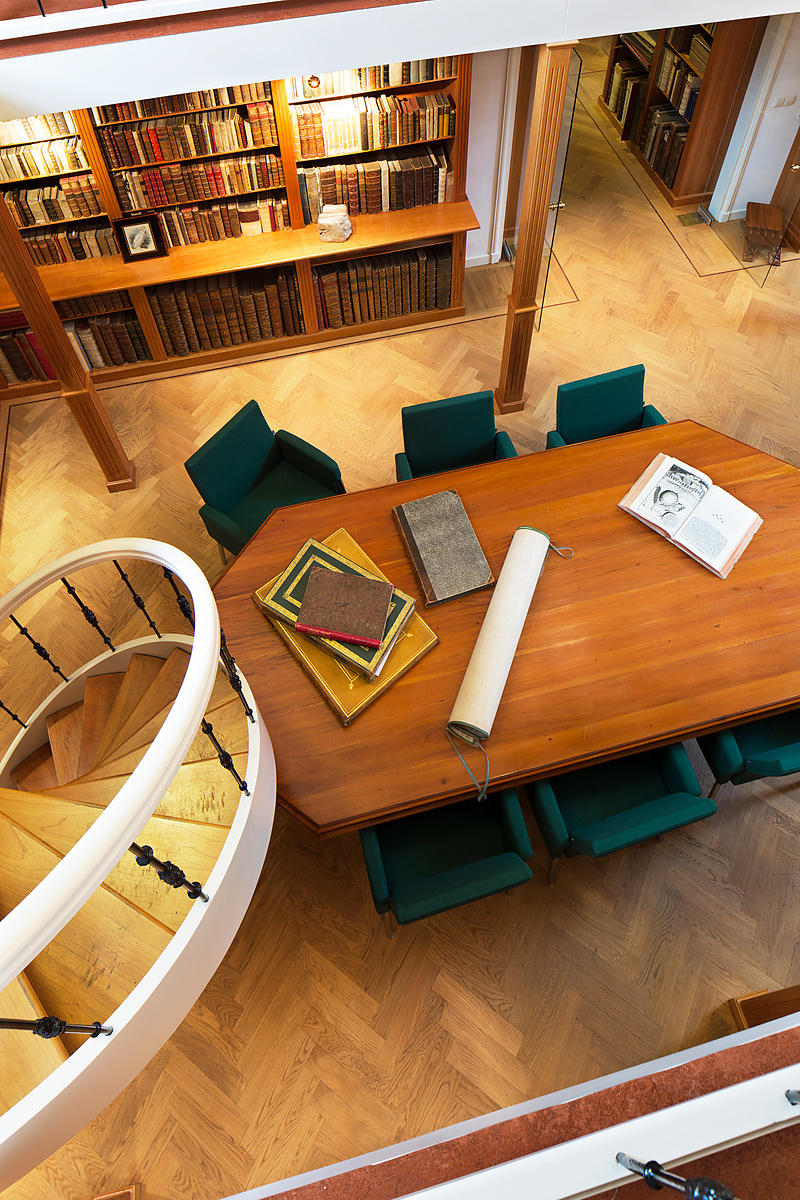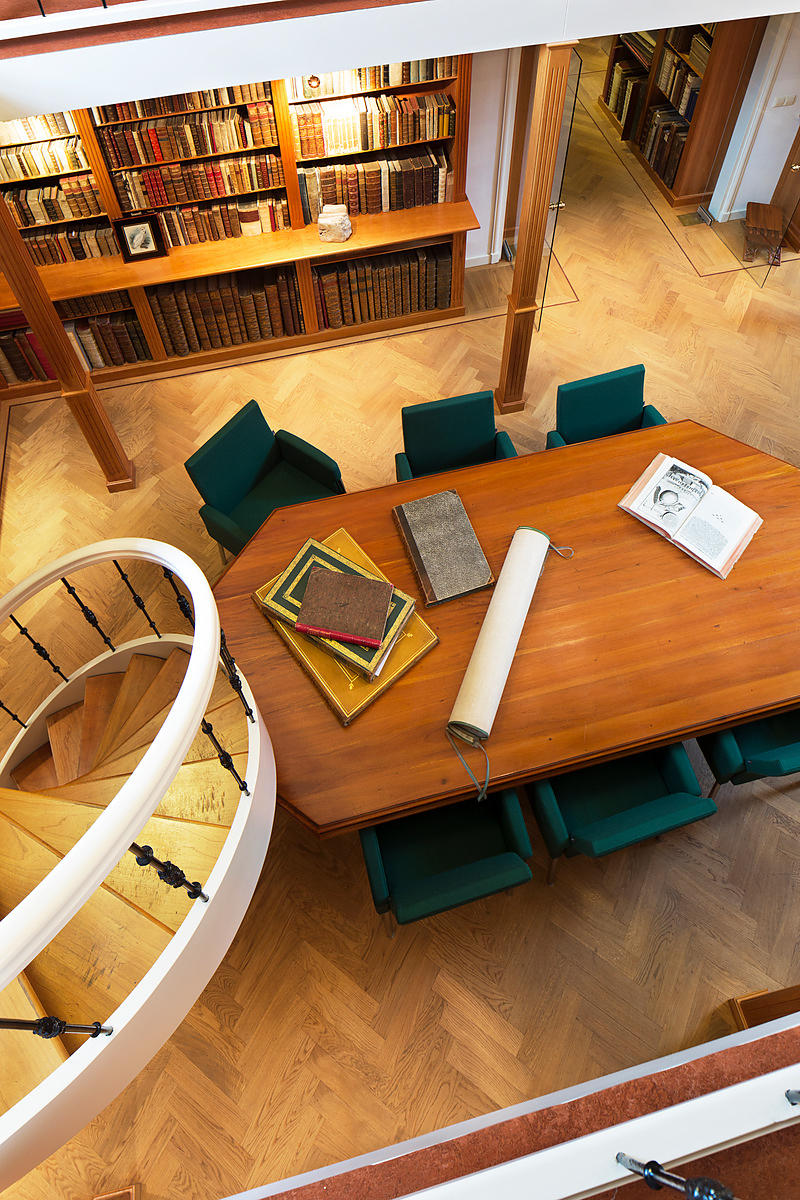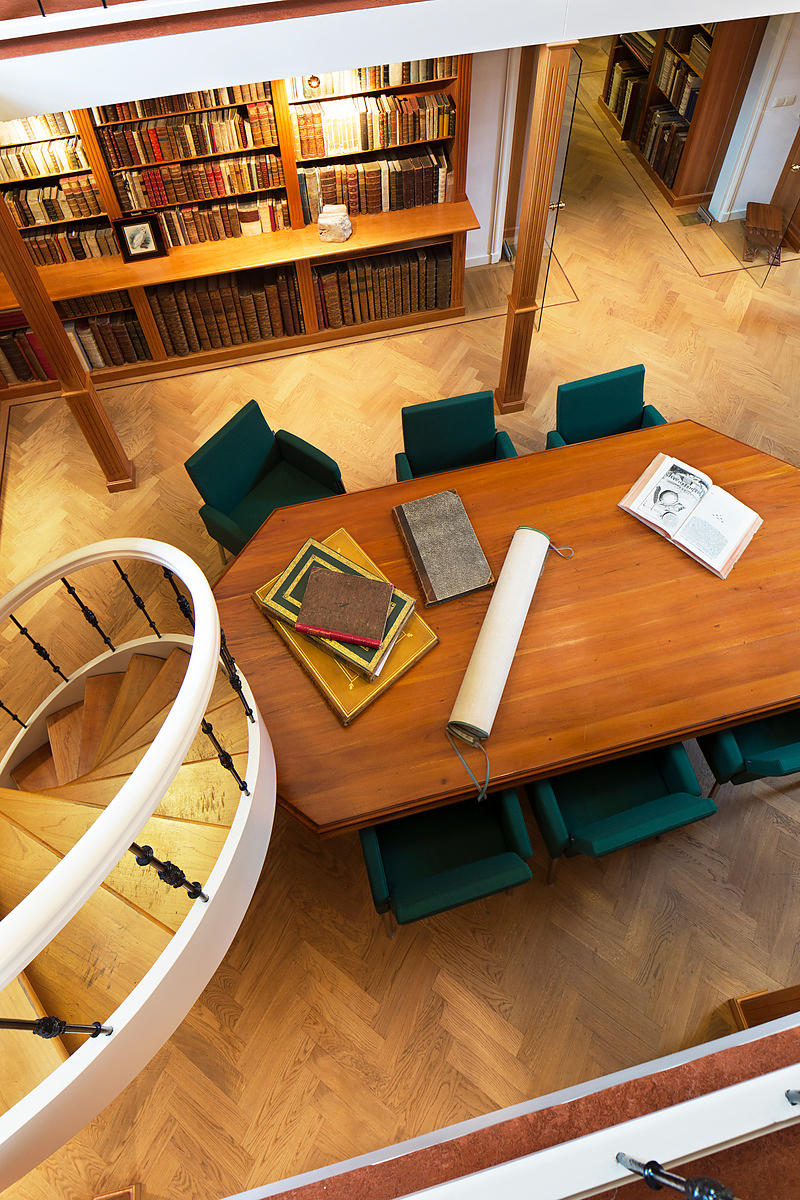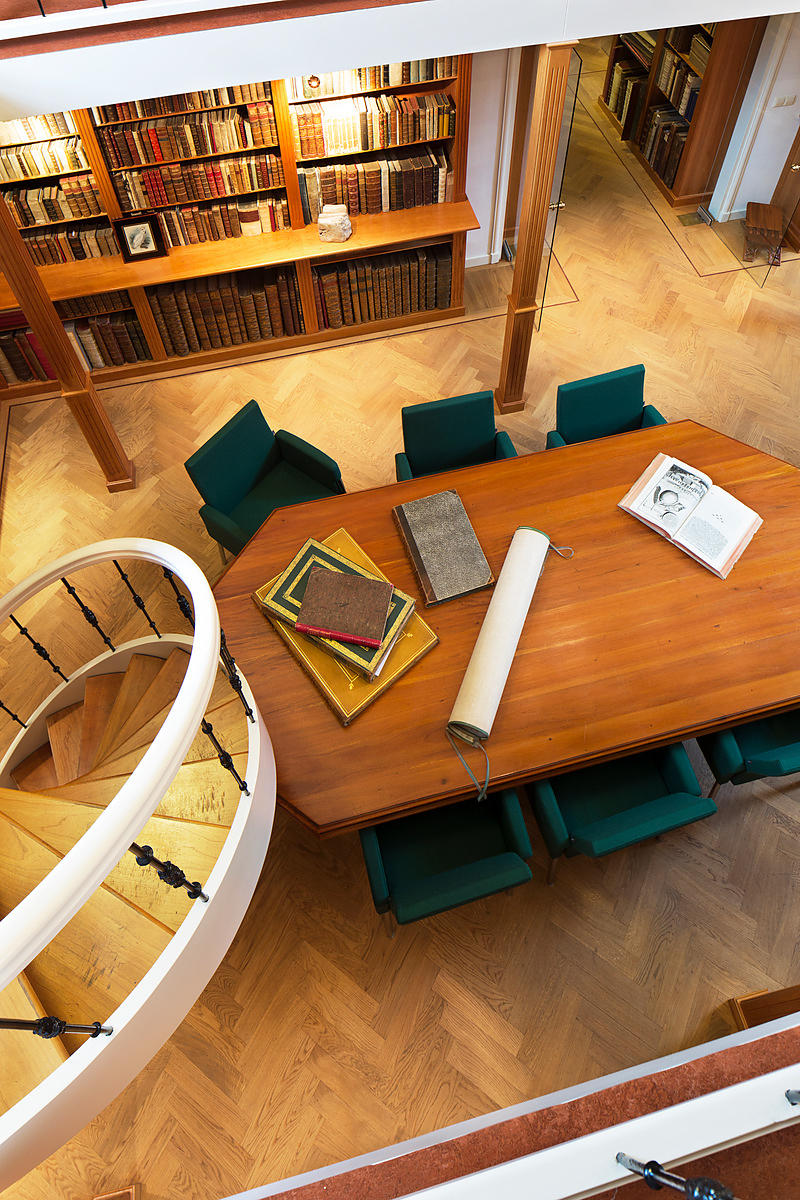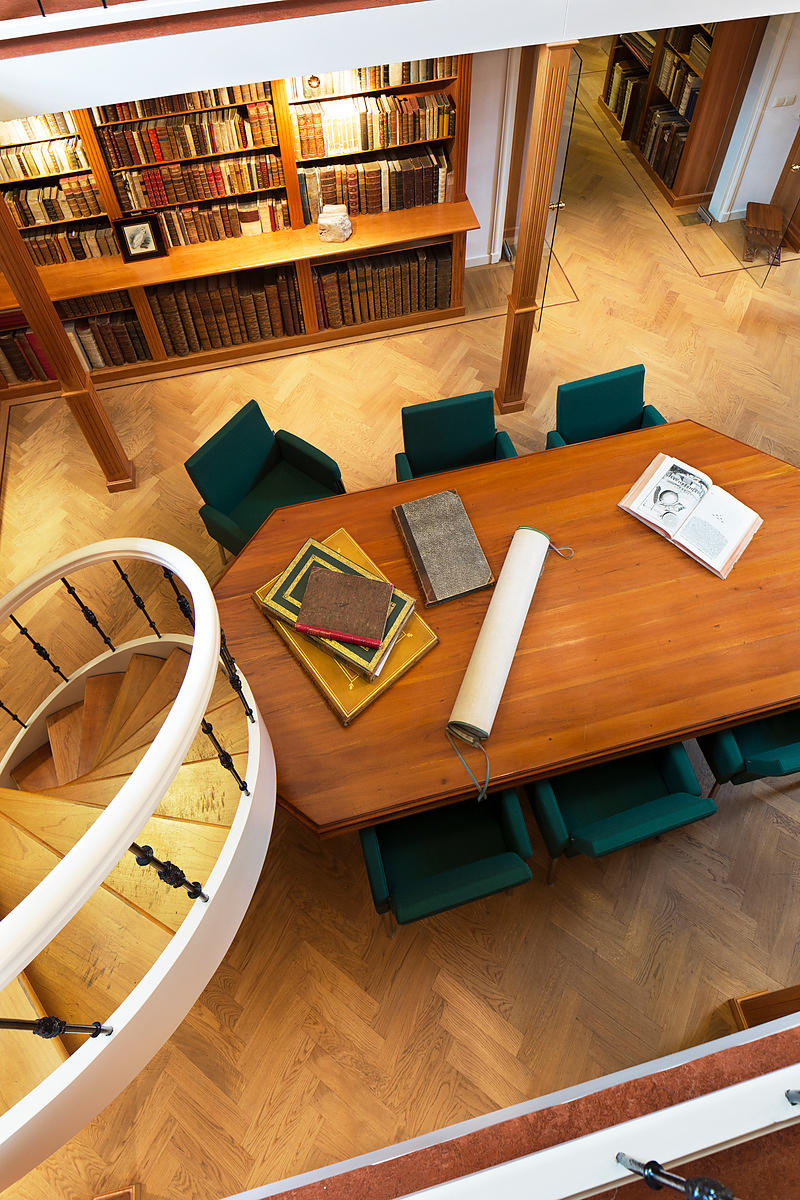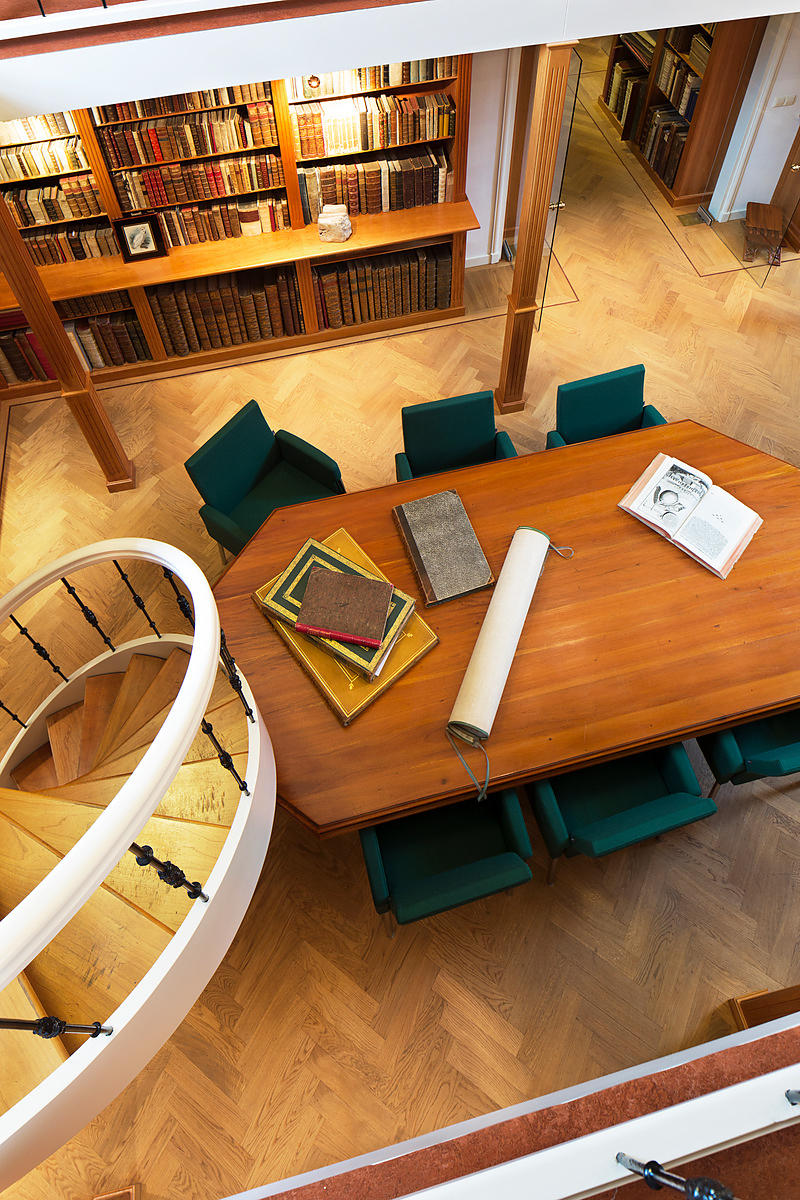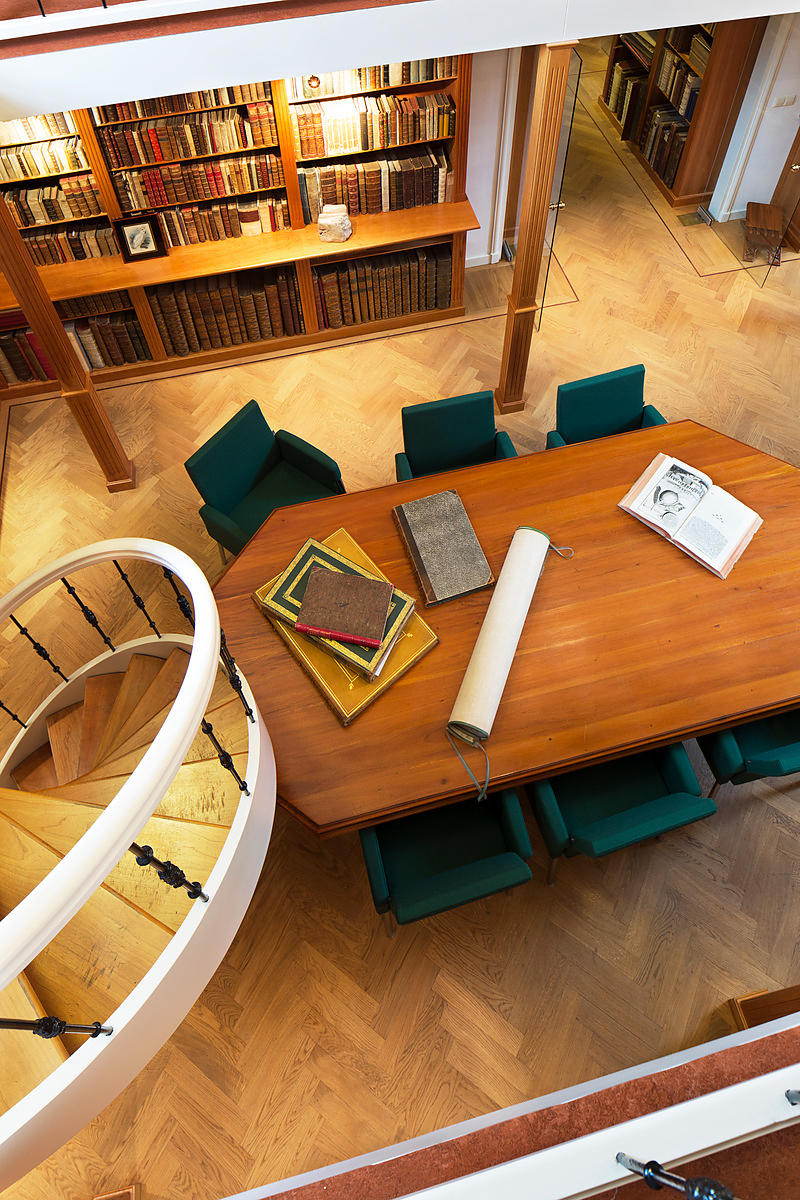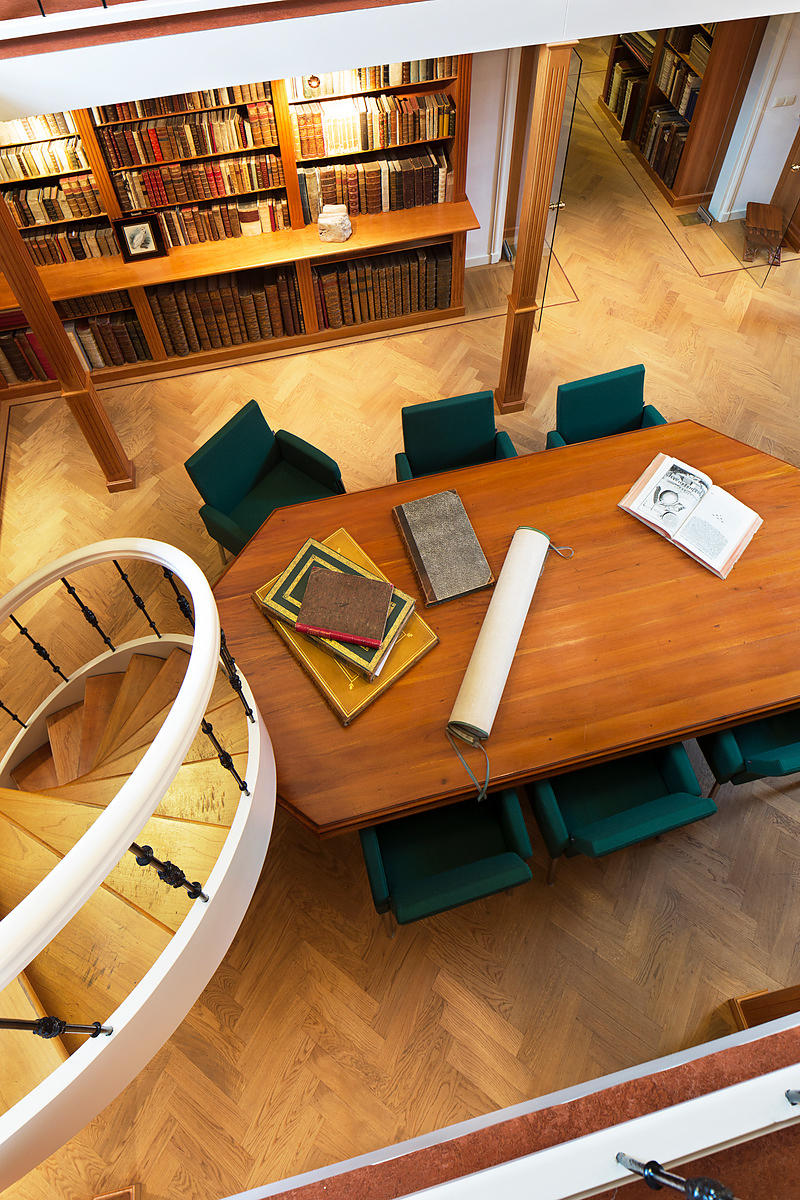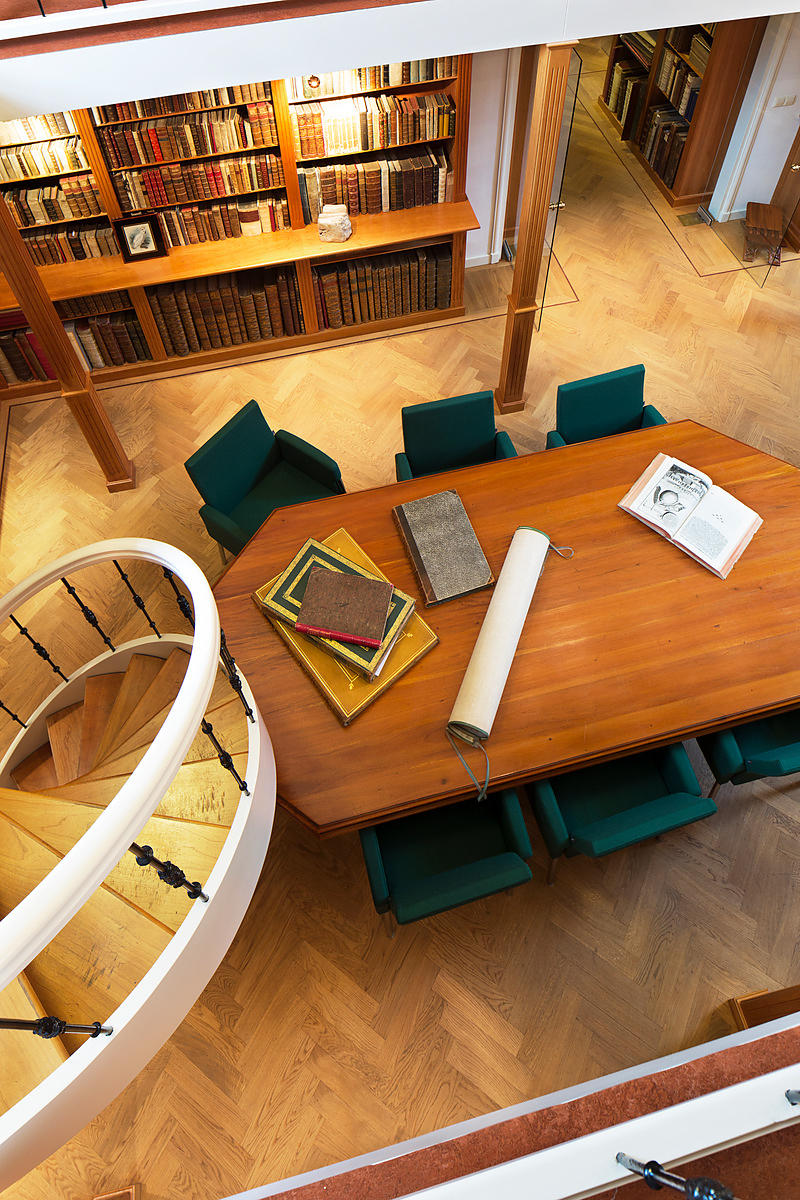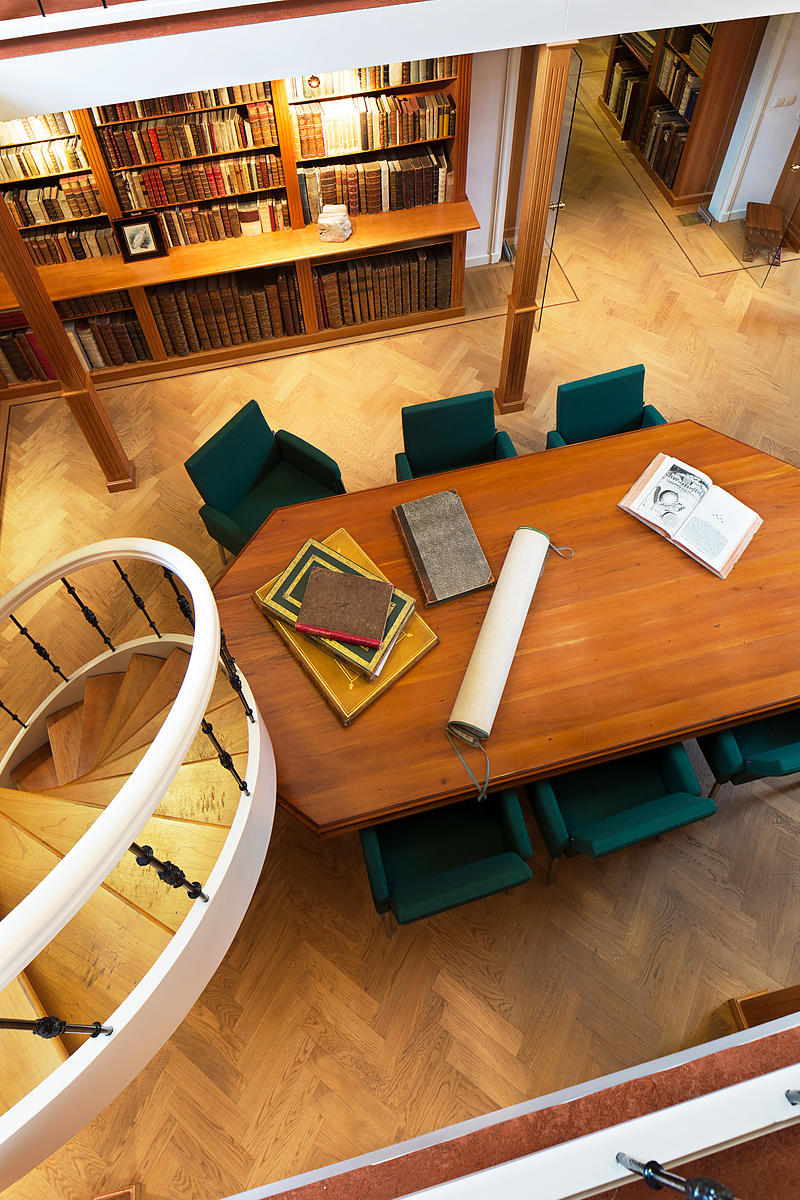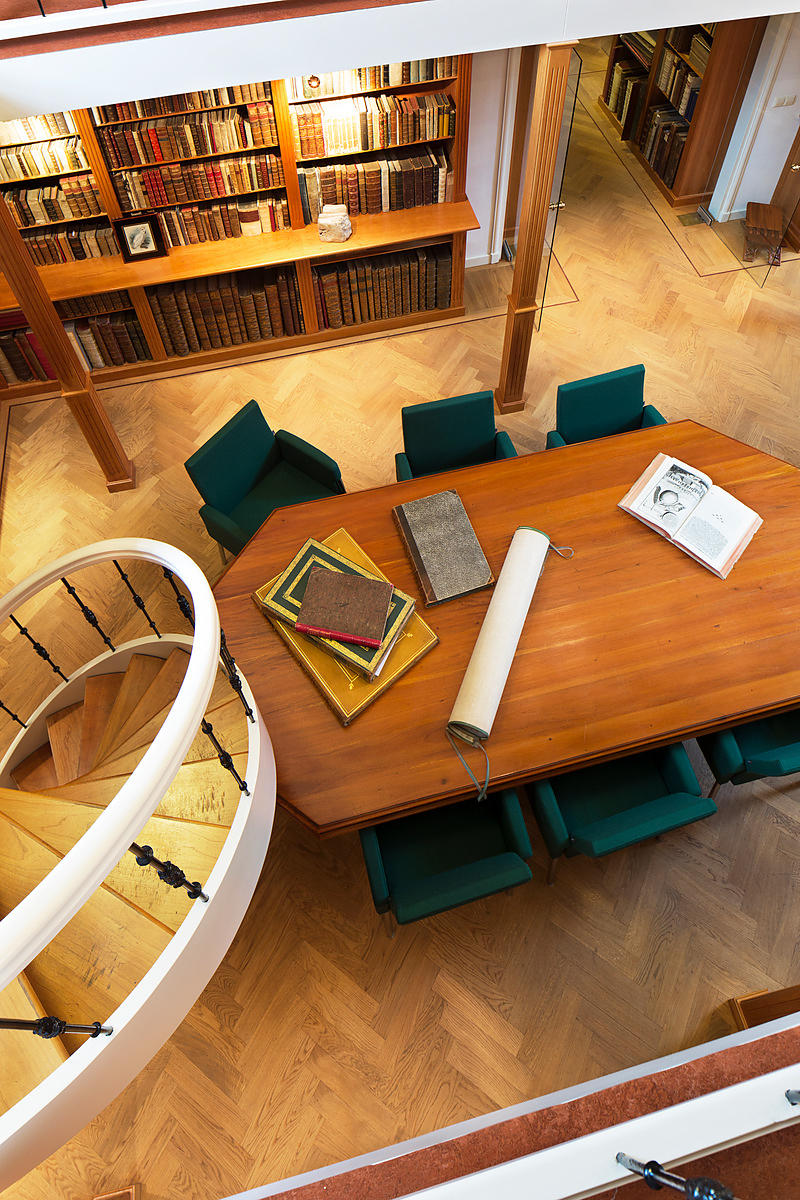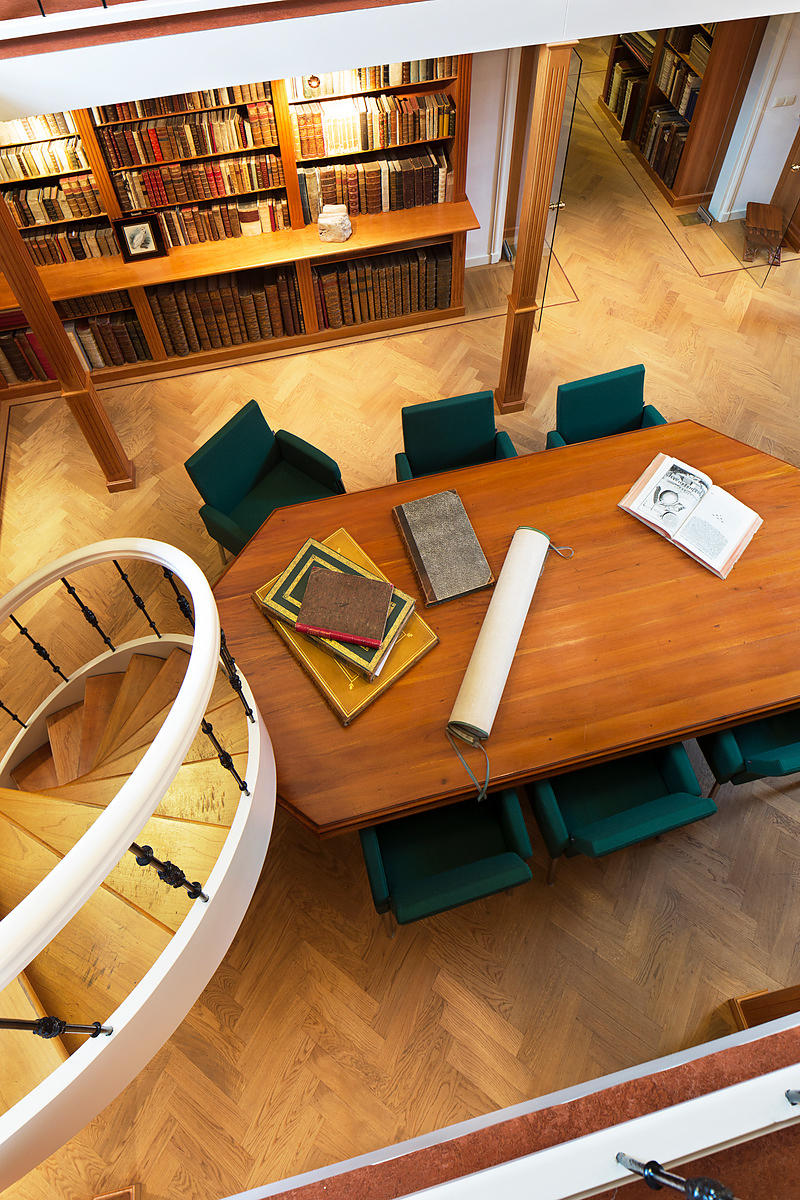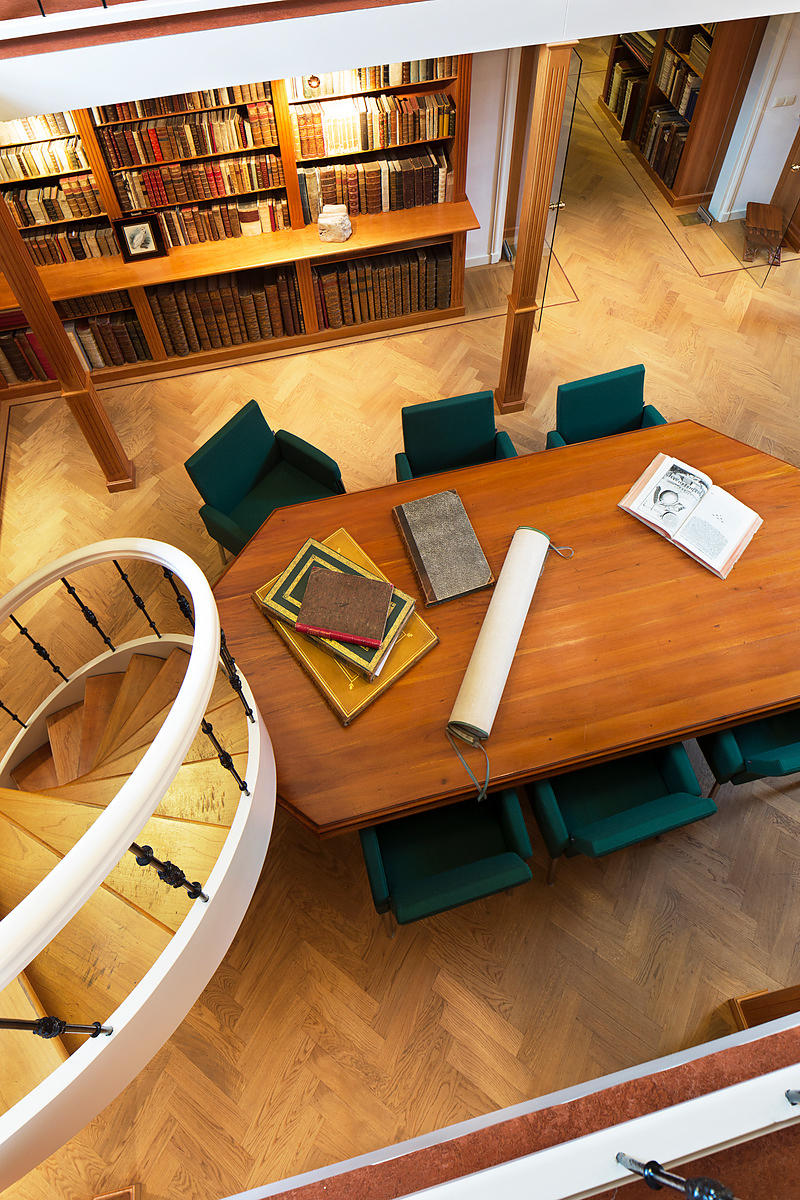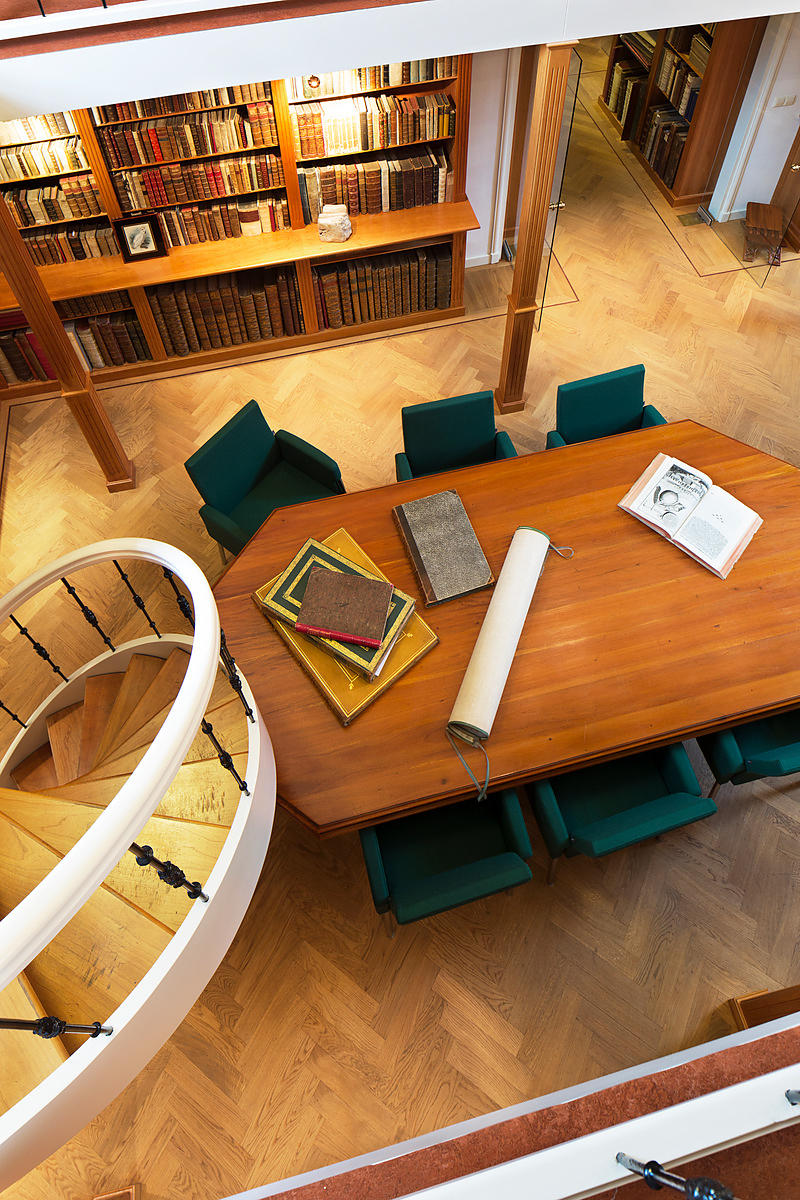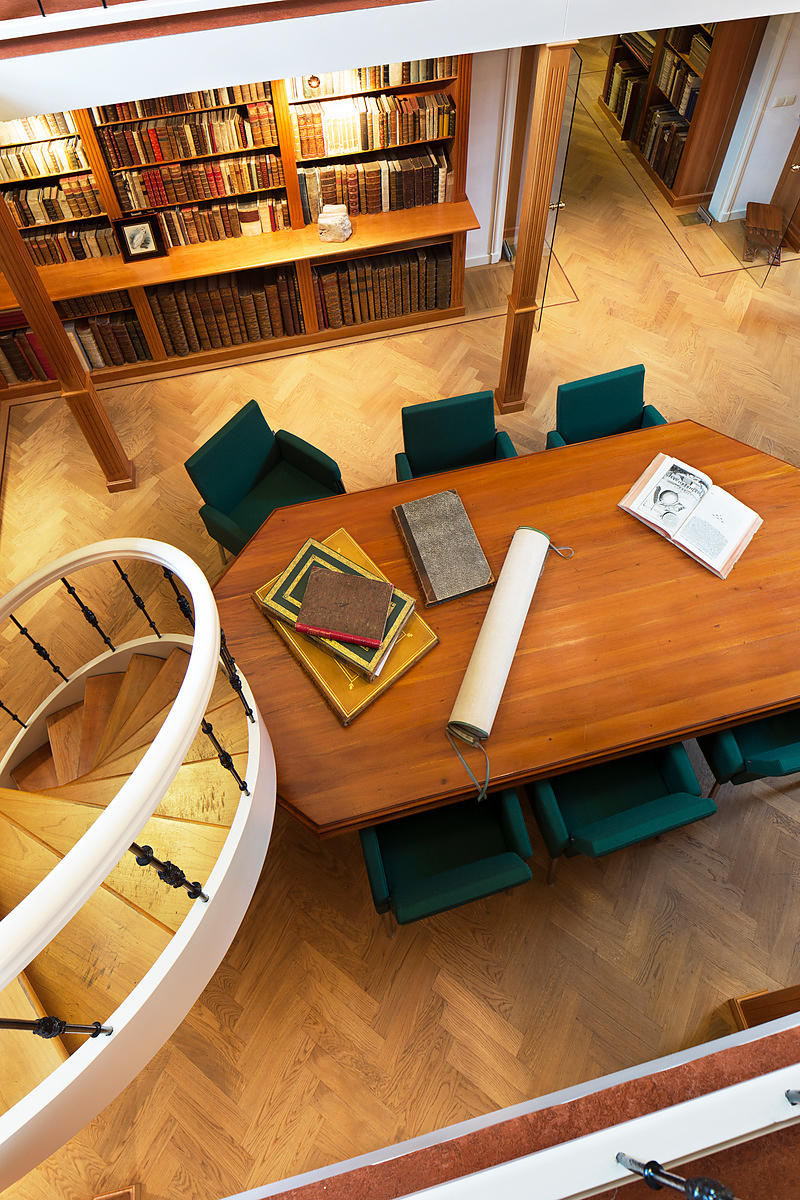 [DUTCH SOCIETY OF ARTS].
Klein natuurkundig museum. De dieren. Vogelen en insecten. Visschen en plantdieren.
The Hague, Nederlandsche Maatschappij van Schoone Kunsten, J.J. van Ryckevorsel, 1841. 4 parts in 1 volume. Small 4to. With numerous wood-engraved illustrations of animals in text, several full-page. Original half purple morocco.
€ 650
Complete set of the only edition of a richly illustrated school book on zoology. The first two parts are devoted to mammals, the third part to birds and insects, and the fourth part treats fishes, invertebrates, shells, amphibians, reptiles etc. It was published by the Dutch Society of Arts, founded by King Willem II to promote book illustration in the Netherlands. The famous English wood-engraver Henry Brown was invited to The Hague to start a Dutch school of wood-engravers, which turned out artists like Rochussen, Ten Kate, Sam. Verveer, etc. The Society however, soon collapsed for want of funds, and the Society's stock of hundreds of woodblocks went mainly to K. Fuhri, a publisher of popular books at The Hague.
With bookseller's label P.C. Dill at the Hague. Binding slightly rubbed and discoloured; stamp on verso of the title-page. Very good copy.64; 64; 64; 63, [1 blank] pp.NCC (6 copies); On the Society: see A.C. Kruseman, Bouwstoffen voor een Geschiedenis van den Nederlandsche Boekhandel, 1830-1880.
Related Subjects: