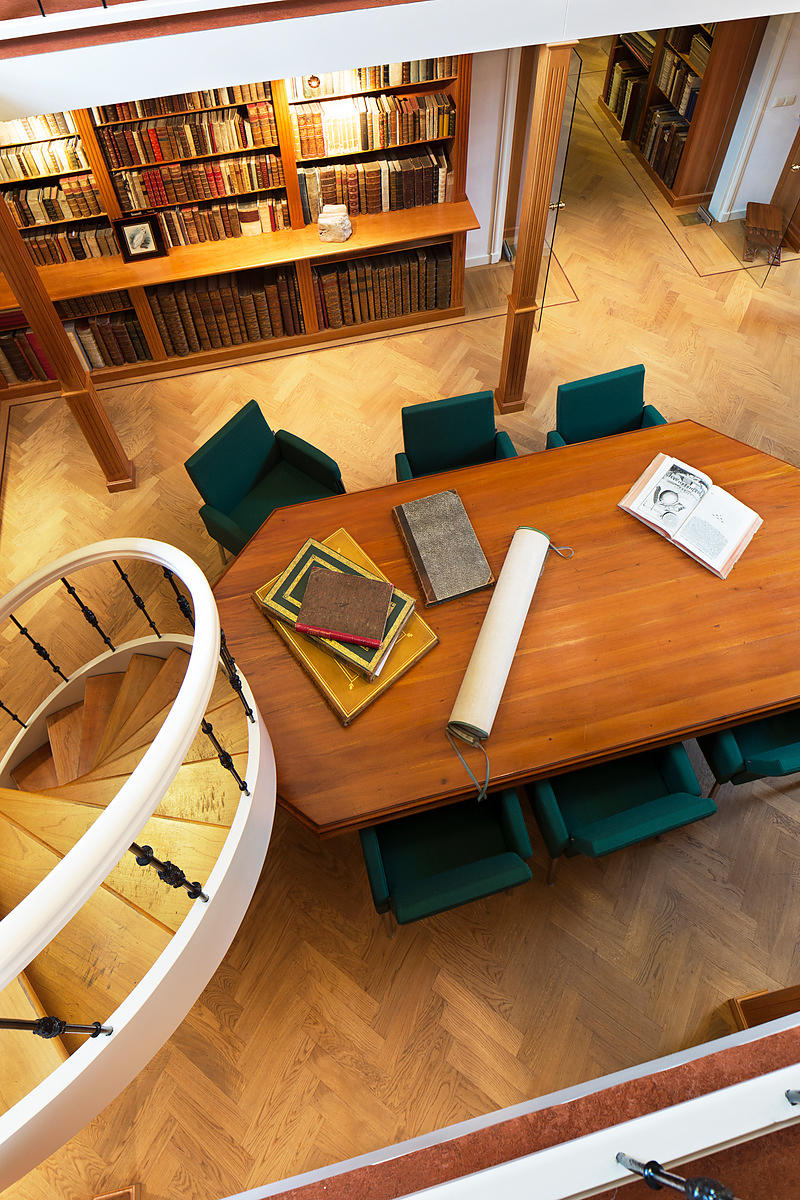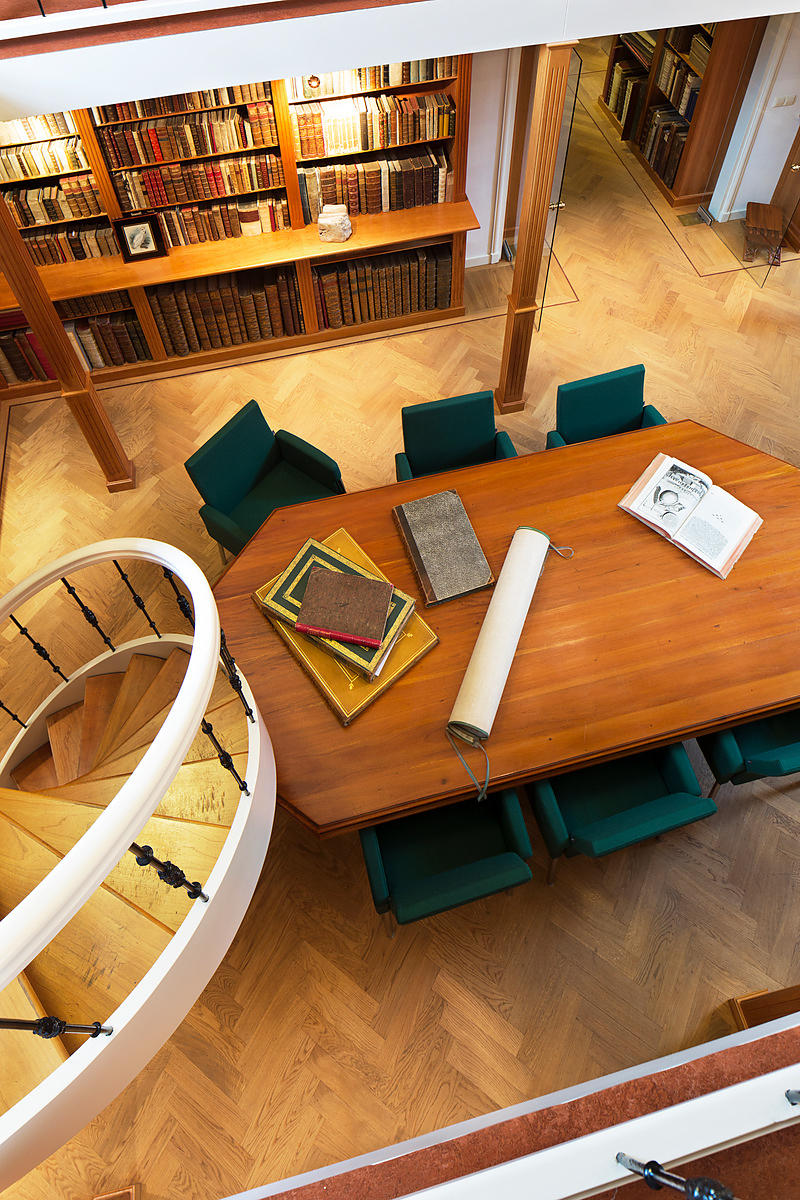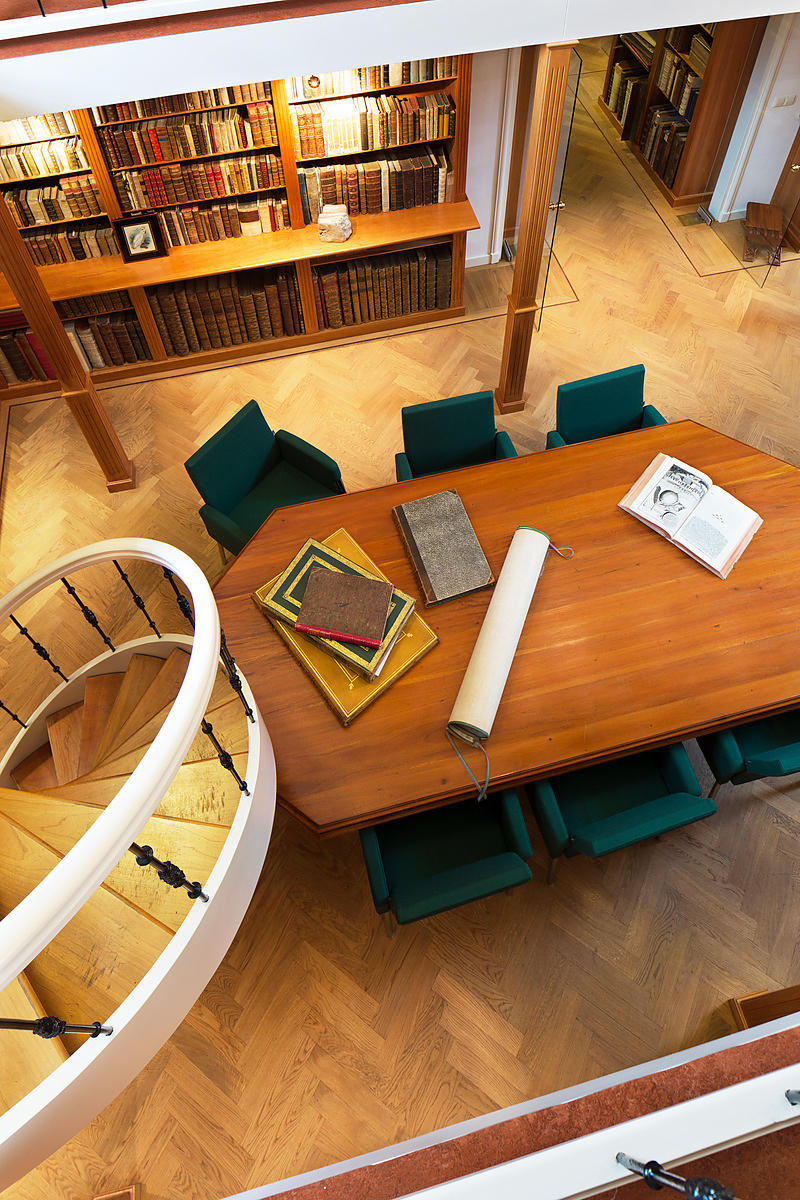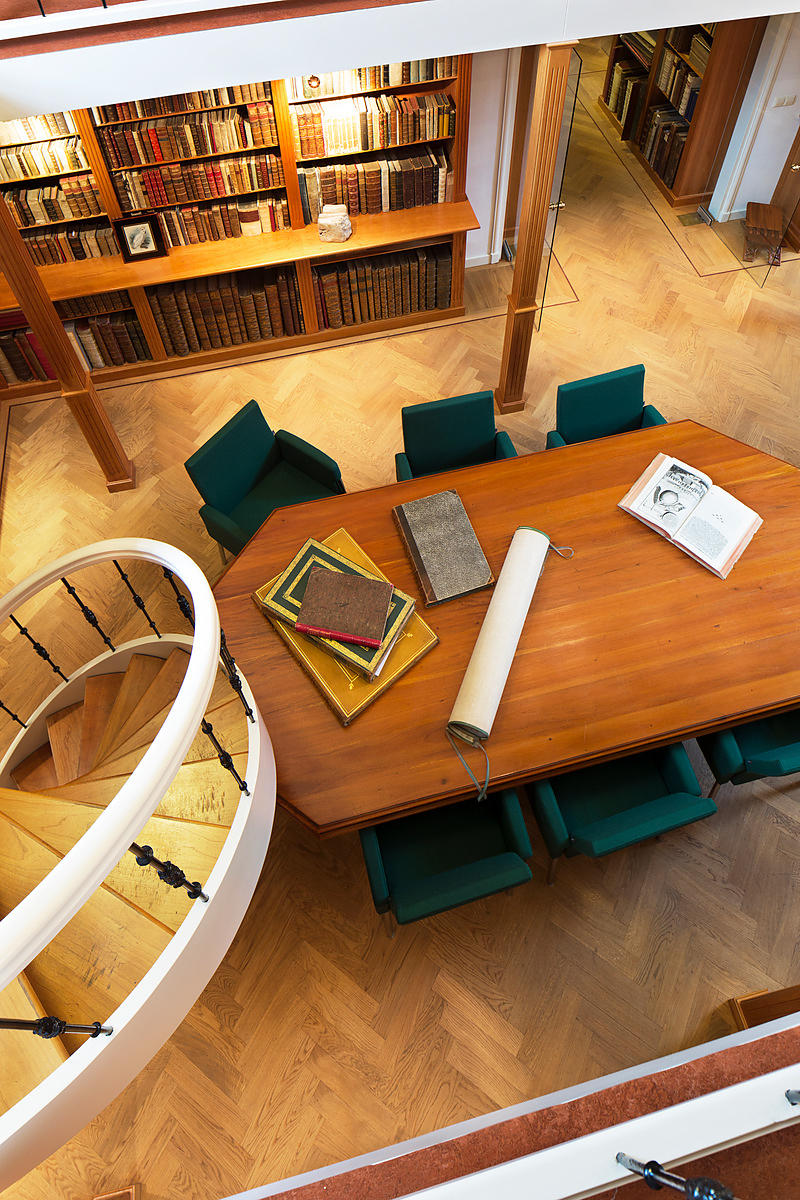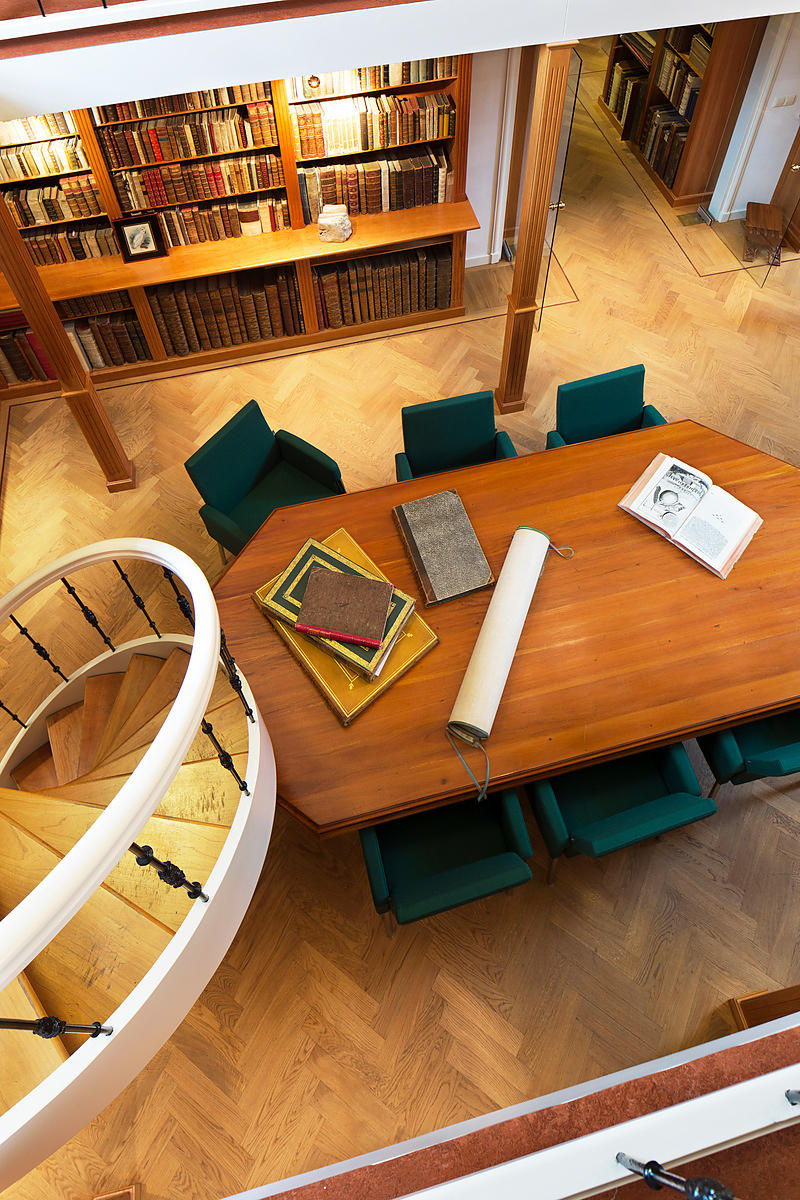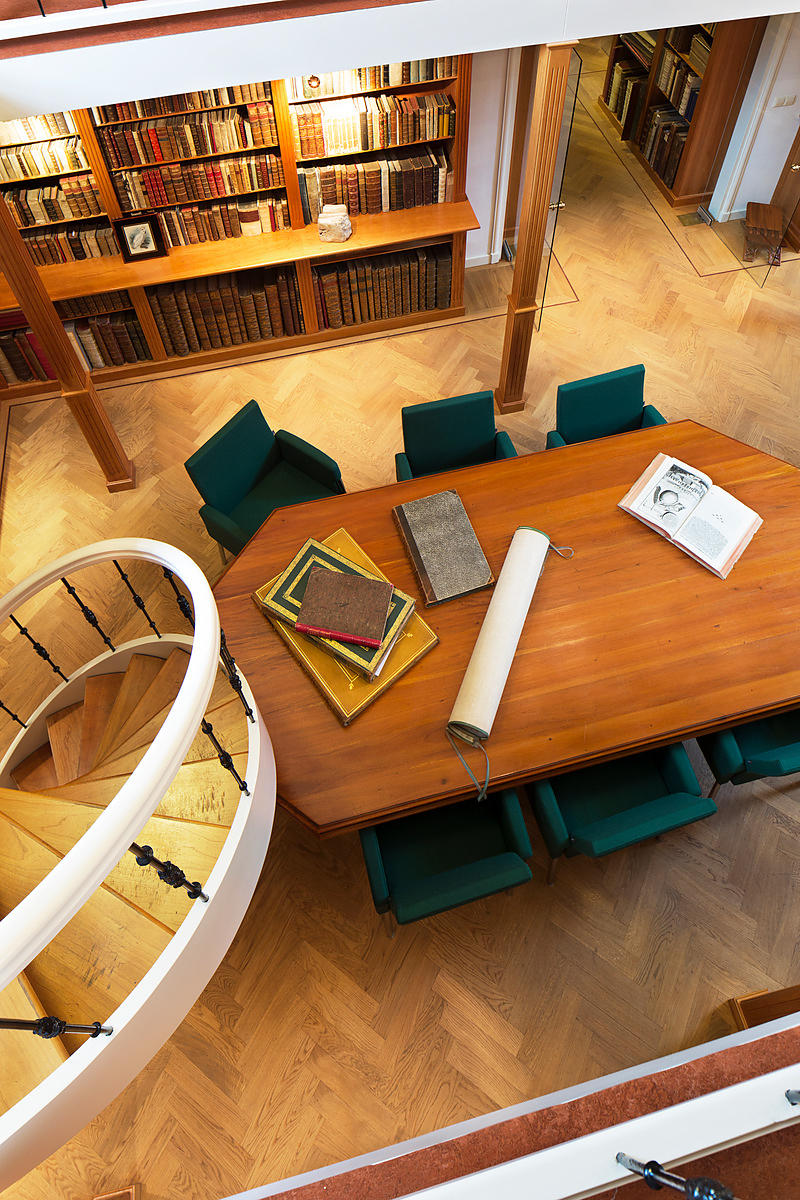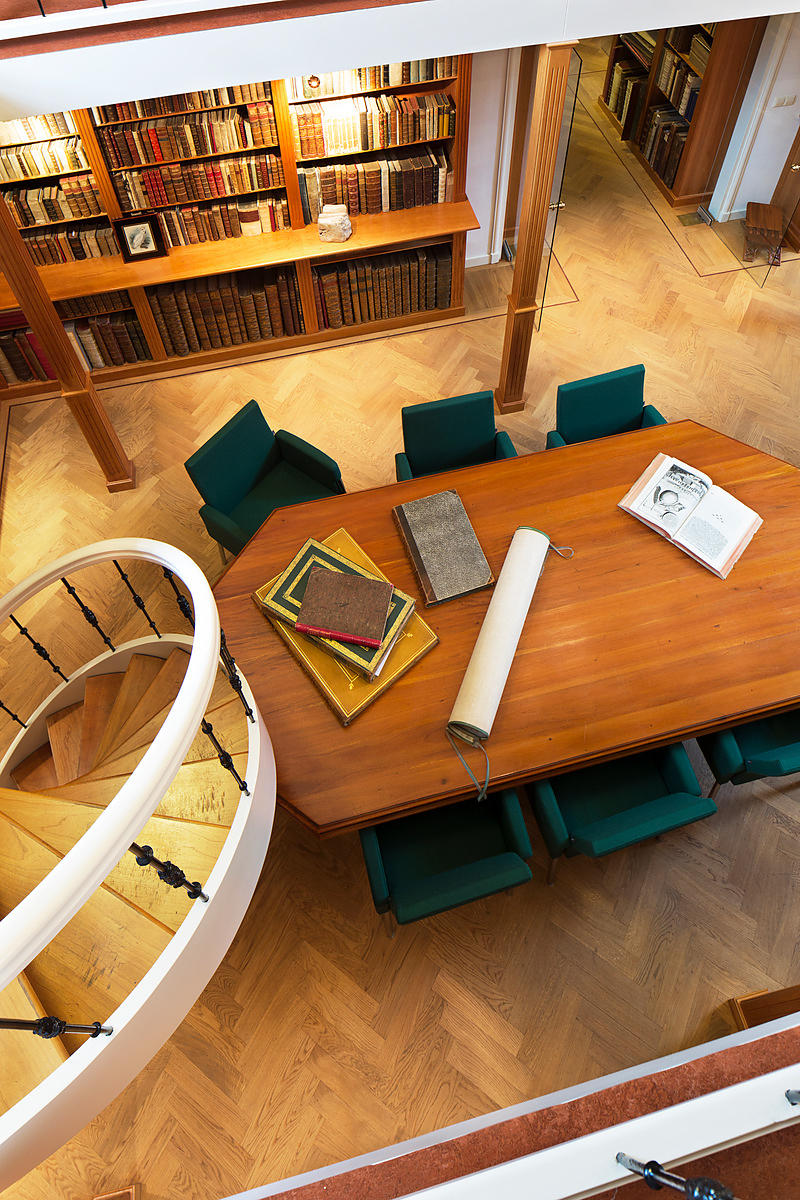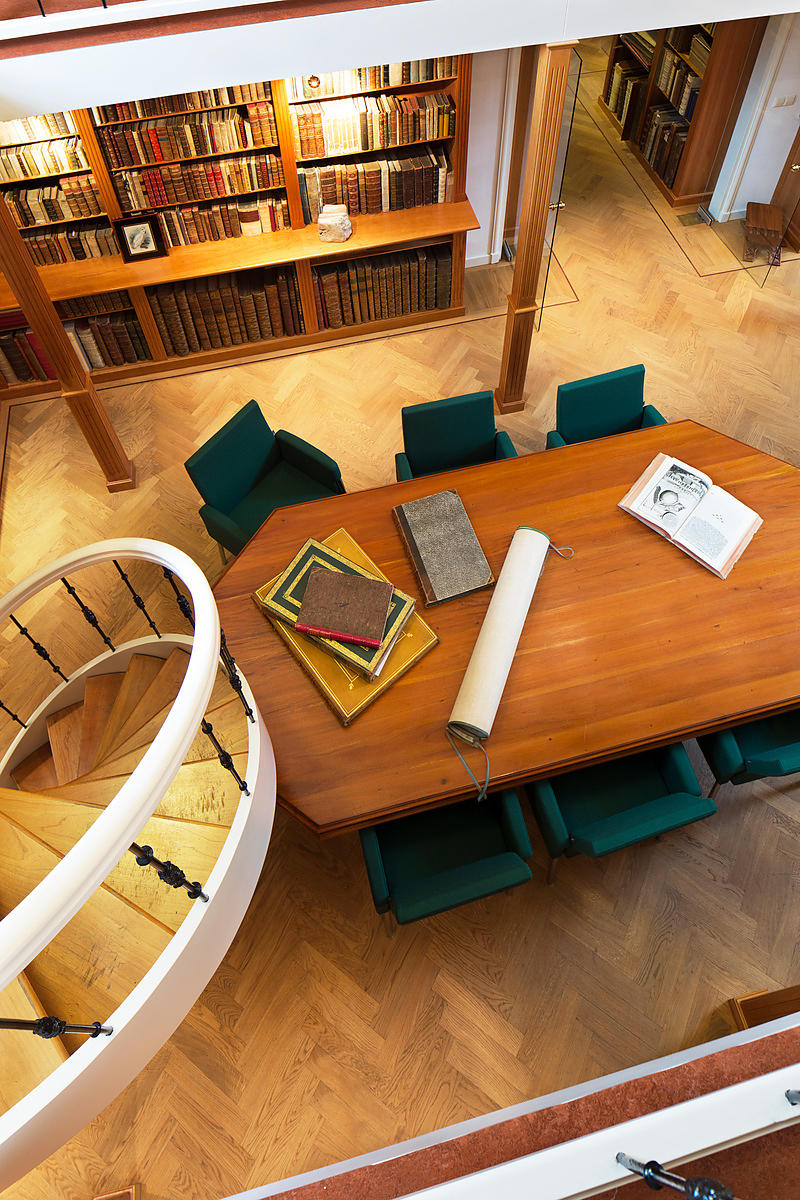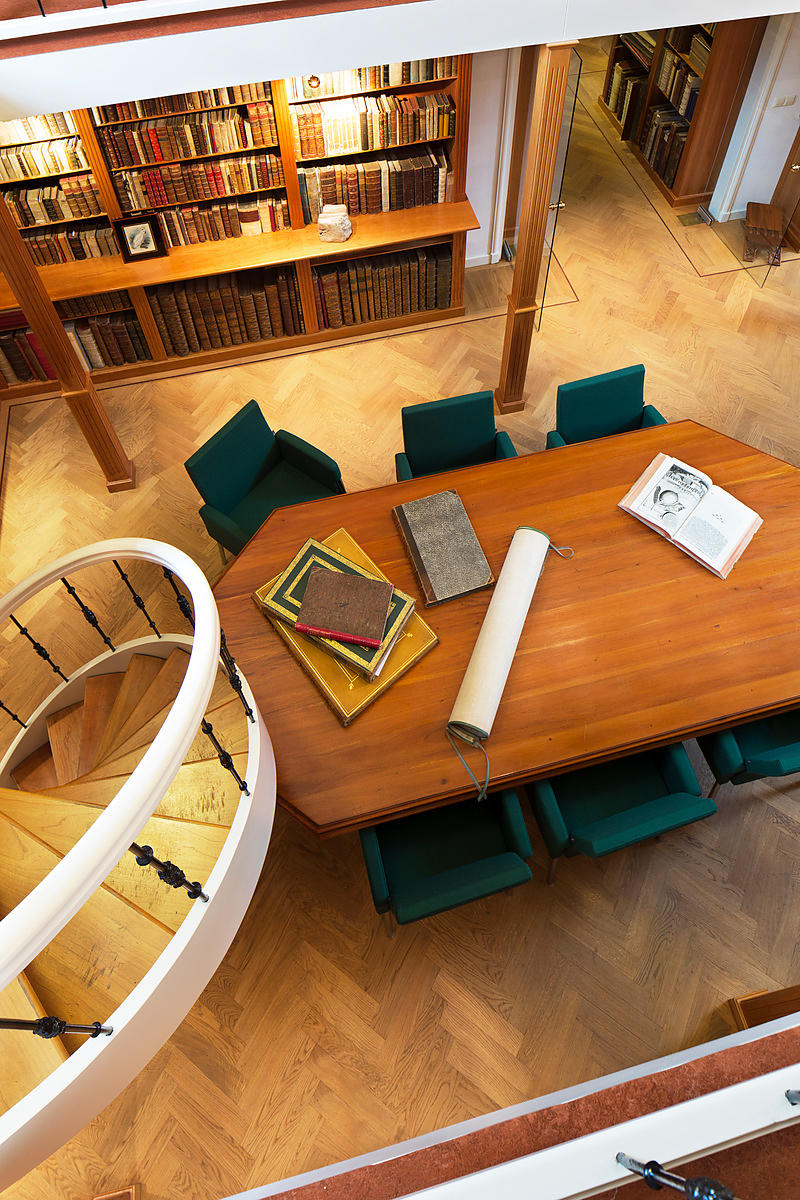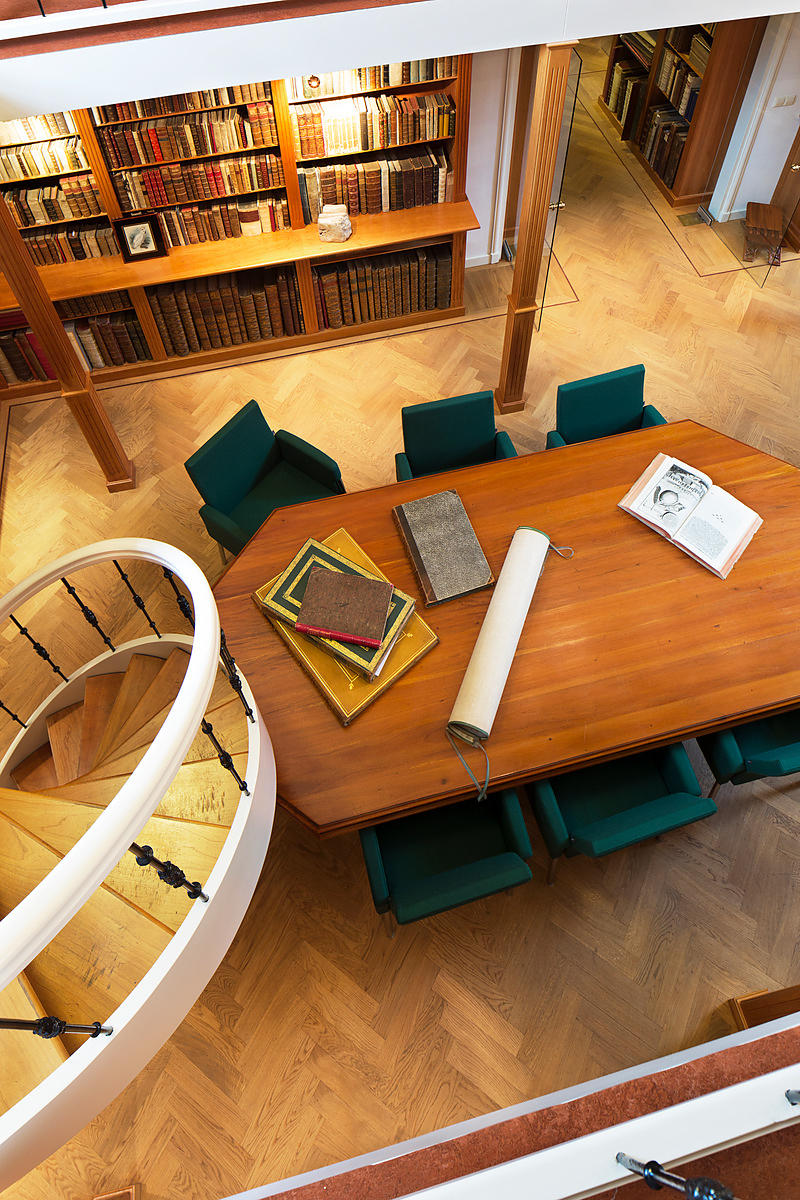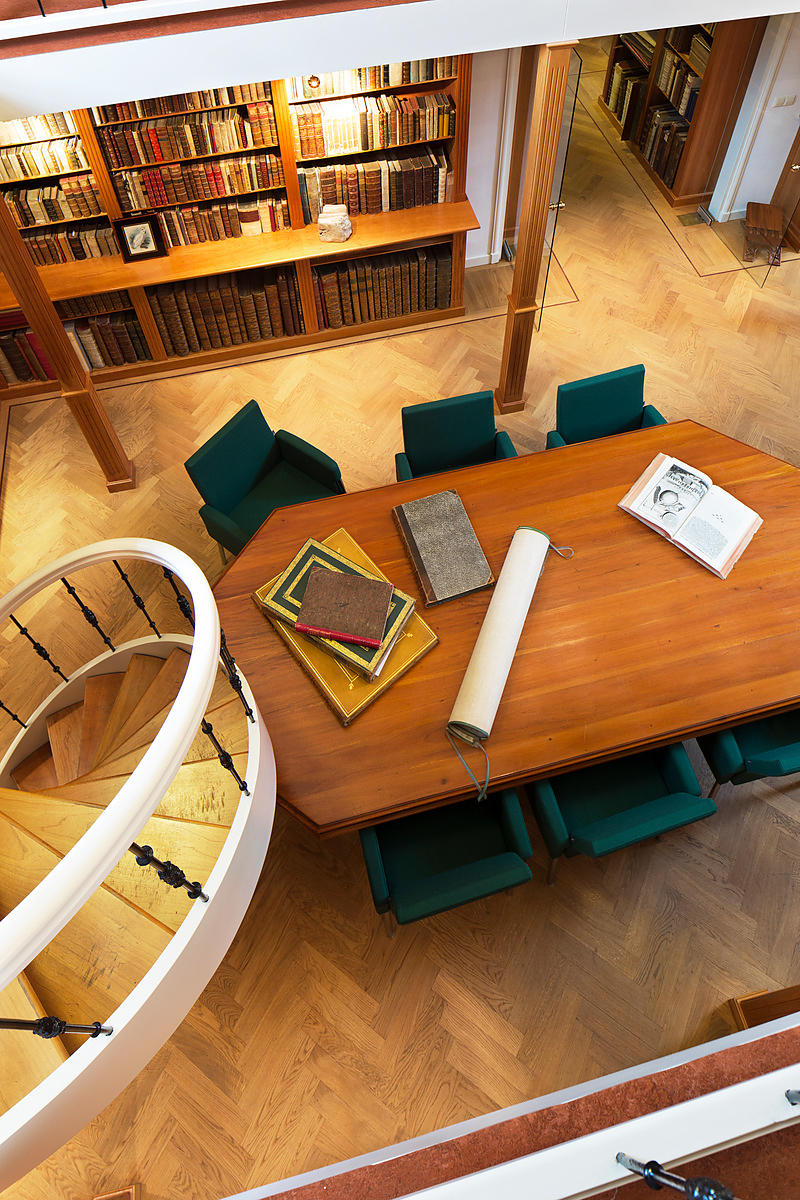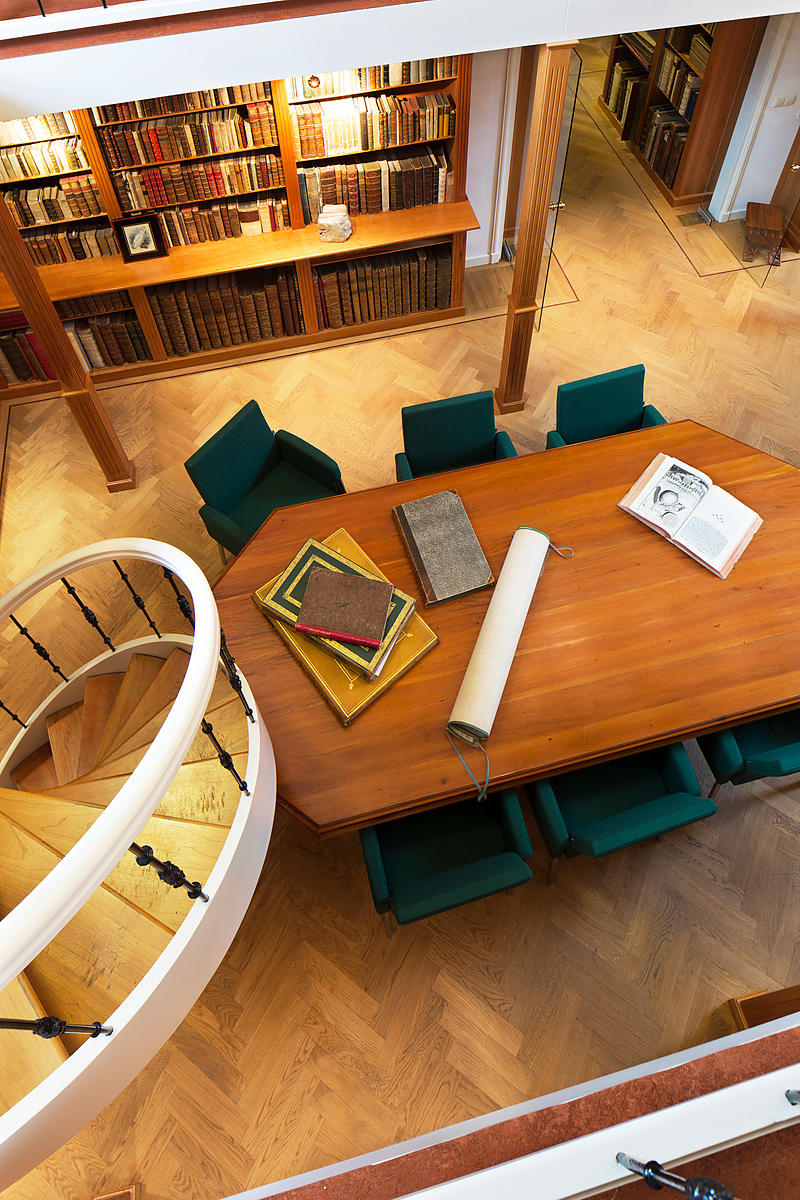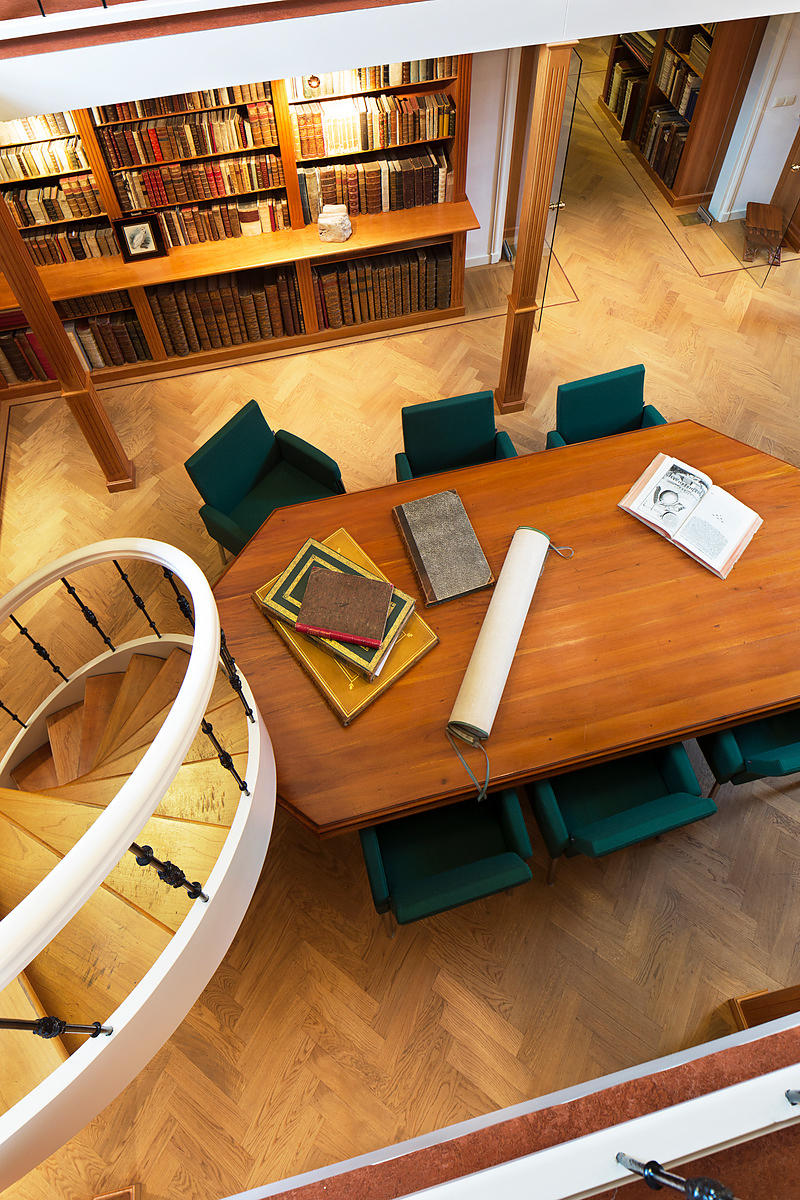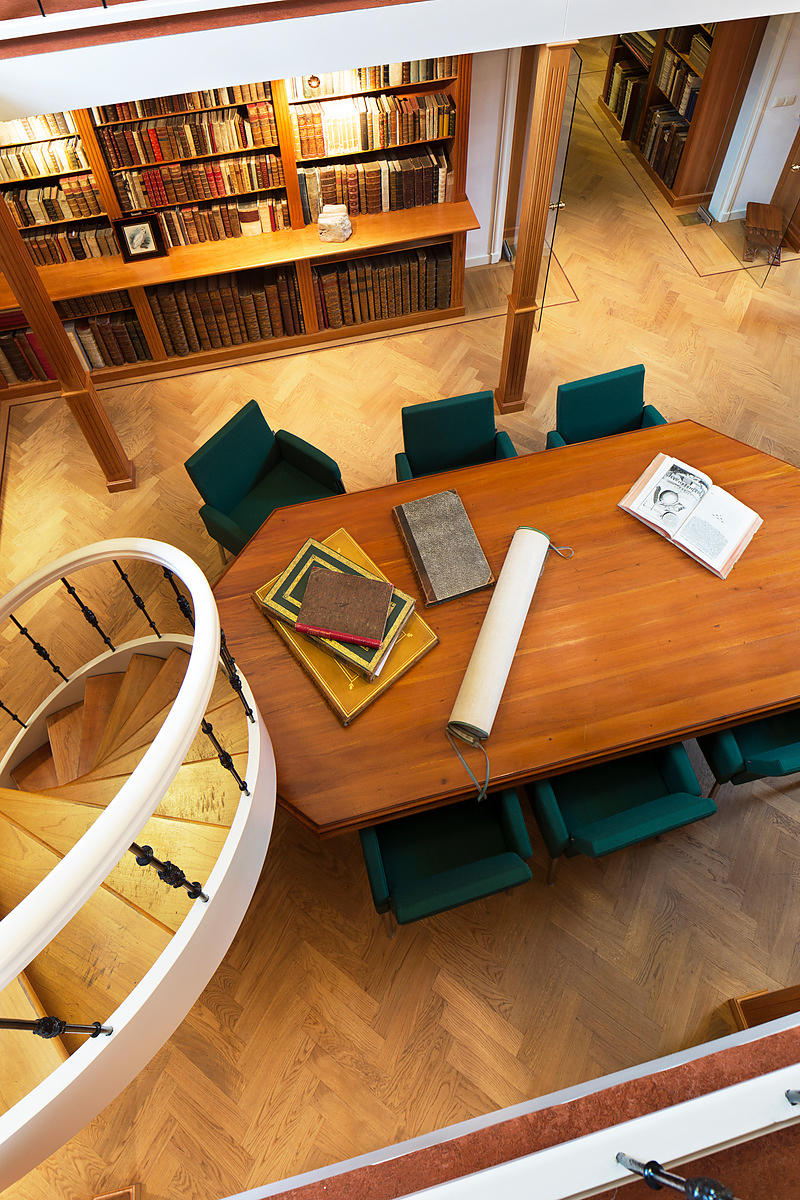 [BLAEU, Joan]. MARTINI, Martino.
Novus atlas Sinensis a Martino Martinio … [Nieuwe atlas van het groote rijck Sina, …].
Including: GOLIUS, Jacob. Byvoeghsel van 't Koninckryck Catay.
[Amsterdam, Joan Blaeu, 1655]. Super royal folio (51 x 34 cm). With engraved title-page (lacking the letterpress title-slip) and 17 double-page engraved maps, all coloured by a contemporary hand. The maps include 16 maps of China and 1 general map of Japan, with richly decorated cartouches often showing several Chinese in traditional garb. The preliminaries bound at the end. Contemporary richly gold-tooled, slightly overlapping vellum, remains of ties, gilt edges.
€ 48,000
Separately published edition, with the text in Dutch, of Blaeu's atlas of China, the first atlas and geography of China to be published in Europe. "The seventeen maps are noteworthy not only for their accuracy, remarkable for the time, but also for their highly decorative cartouches featuring vignettes depicting regional Chinese dress, activities, and animals. … In addition, it is one of the first true Sino-European publications, based on Chinese land surveys but presenting geographic data in a highly visual European cartographic format" (Reed & Demattè). The first map is a general map of China (including Japan and parts of Korea), followed by 15 maps of the provinces of China and a general map of Japan.
The maps are based on Chinese cartographic sources collected by the Jesuit missionary Martinus Martini (1614-1661). Martini also added a lengthy preface on the compilation process, geographical descriptions of the provinces of China and Japan, a list of towns with their geographical co-ordinates and a history of the Manchurian war. Golius, as a result of his fruitful contact with Martini, wrote his Byvoeghsel van 't Koninckryck Catay, on the Chinese realm, which is published here for the first time as a supplement to the atlas.
Lacking the letterpress title-slip on the engraved title-page, tears in the outer margin of two pages and small corner of one page torn off; a very good copy. Binding also in very good condition, with only the spine slightly soiled and the tooling on spine slightly faded at a few points.
V.d. Krogt, Koeman's Atlantes Neerlandici II, 2:521A; Reed & Demattè 25.
Related Subjects: