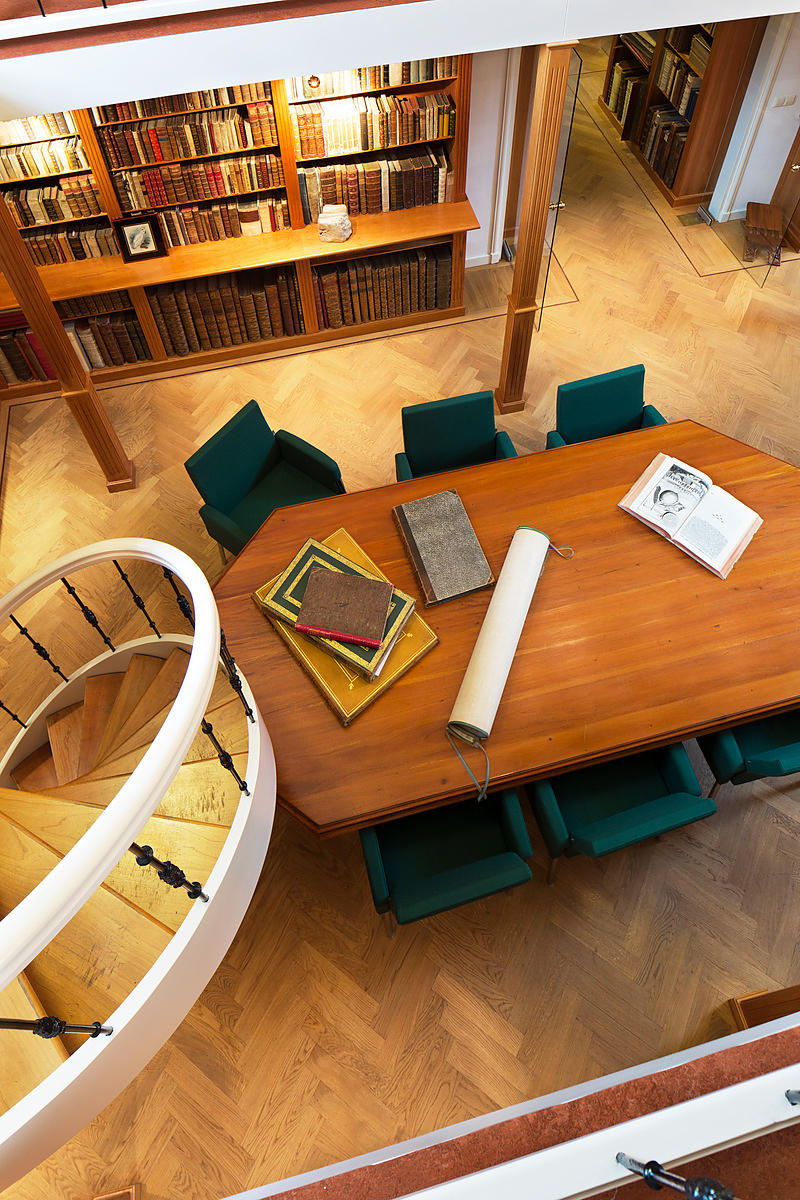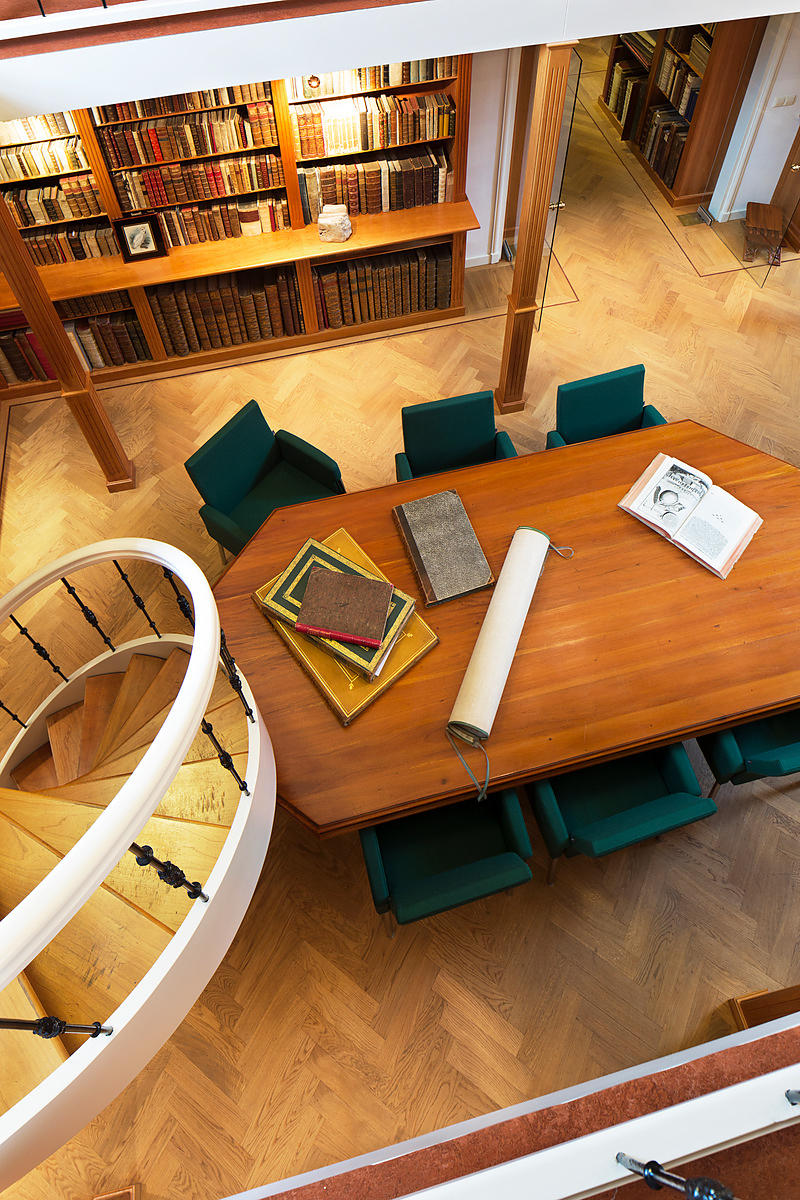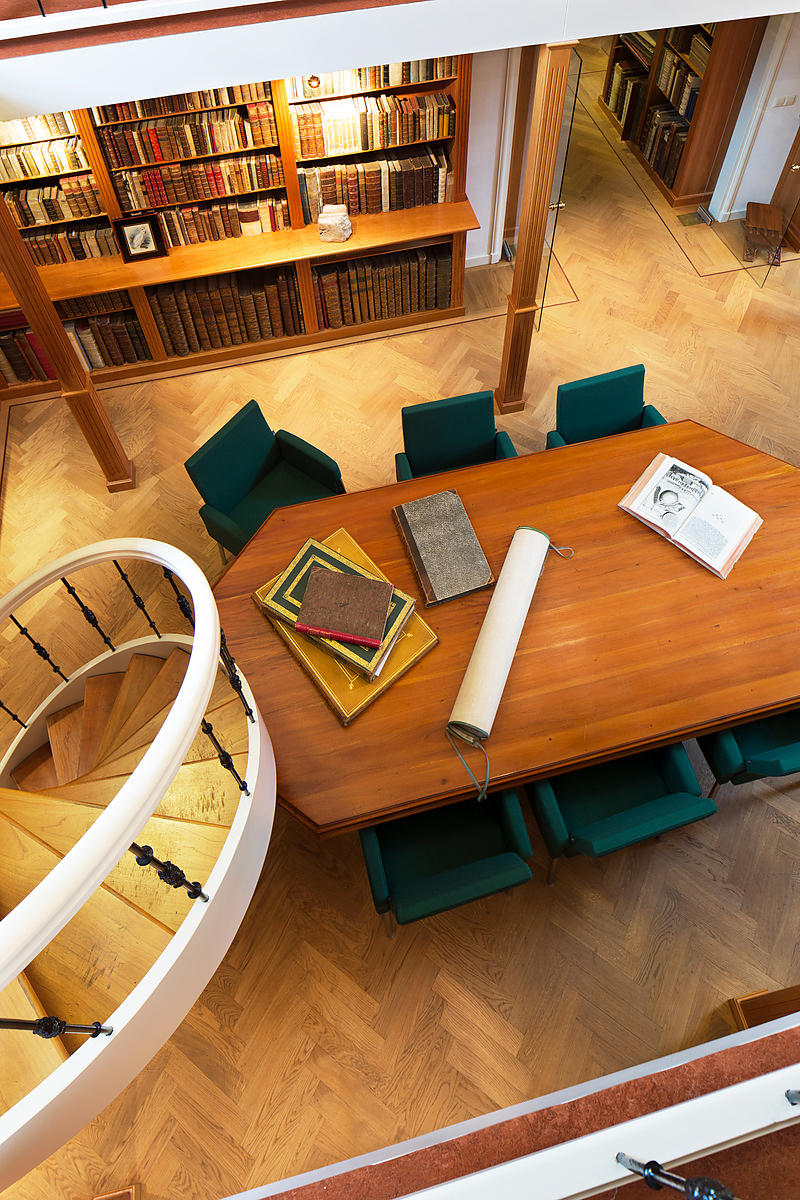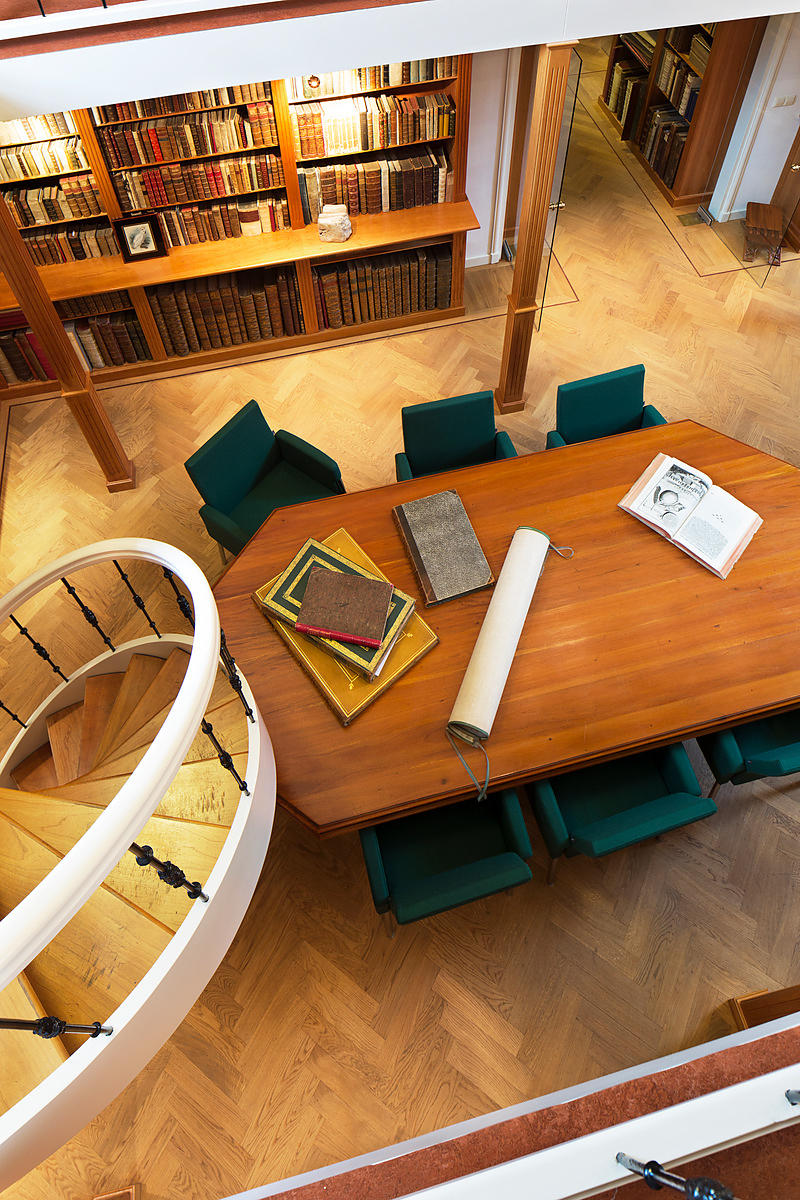 [ANTWERP].
De religions-vrede: gheaccordeert ende gepubliceert binnen Antwerpen den XIIen Junii, MDLXXIX.
With: (2) Religions-vrede, ou accord de religion, consenti et publié en Anvers le XIIme de Juin MDLXXIX.
Antwerp, Christoffel Plantin, 1579. 2 works in 1 volume. 8vo. With a different woodcut coat of arms of Antwerp on each title-page. 17th-century half parchment, recased with new endpapers in the 19th-century. [1], [1 blank]; [8] pp.
€ 1,500
First Dutch and French editions of a pamphlet announcing a "religious treaty" to reduce or eliminate friction between the Protestants and Catholics in the city of Antwerp. It was contracted between the Archduke Mathias, the Prince of Orange William the Silent and the State Council, and accepted by the Antwerp magistrate on 12 June 1579. Plantin delivered 162 copies of this pamphlet (both Dutch and French) to the States General on 15 June 1579. Another 200 copies were delivered to the military authorities of Antwerp. The treaty was proclaimed earlier than was expected due to an incident between Catholics and Protestants on 28 May 1579 that involved Archduke Mathias.
With the owner's inscription of the Belgian painter Arnold Frans Van den Eynde (1793-1885, known for his views of Mechelen, on the paste-down, and some underscoring and annotations in the first work. First title-page slightly soiled, a few minor smudges and the binding slightly rubbed, overall in good condition. Knuttel 456-457; Voet 1894B & 1895.
Related Subjects: