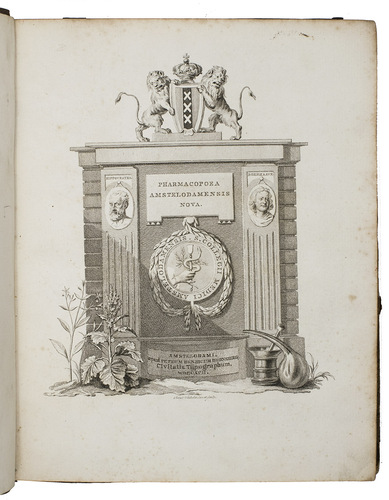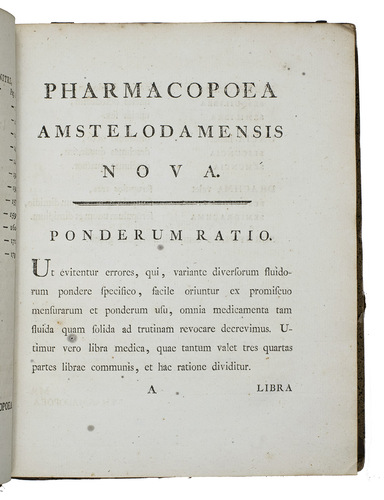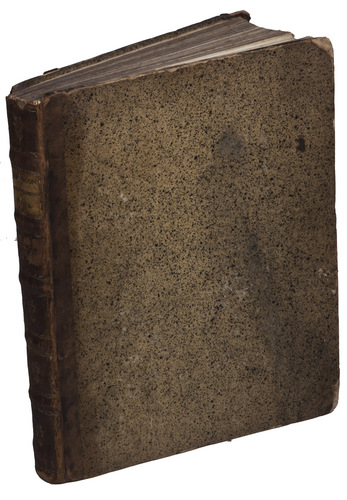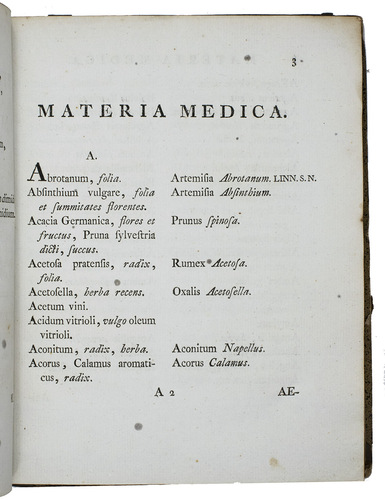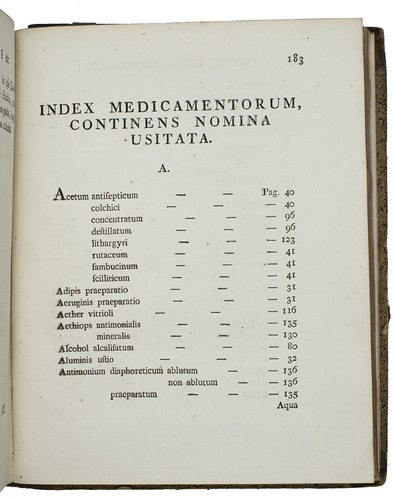 [AMSTERDAM - PHARMACOPOEIA].
Pharmacopoea Amstelodamensis nova.
Amsterdam, Pieter Hendrik Dronsberg, 1792. 4to. With engraved title-page by Reinier Vinkeles. Half calf. (2), xvi, 210, (2) pp.
€ 875
Last edition of the Amsterdam Collegium Medicums pharmacopoeia, first published in 1636 on the initiative of the well-known professor Nicolaes Tulp, the subject of Rembrandts famous painting "The anatomy lesson by Dr. Nicolaes Tulp" (see Daems & Vandewiele, pp. 38-39). Initially based primarily on the Pharmacopoeia Augustana (Augsburg), it went through at least seven editions up to the present last edition of 1792 (the first since 1726). Dutch translations appeared from 1683 to 1795. Pages 179-182 give a curious description of a hygrometer and its use: the first time that description appeared in a pharmacopoeia.
Spine shaved, corners bumped. Daems/Vandewiele, p. 57, ill. Title-page: p. 52; Wittop Koning, 61/2; Stoeder, 290/4.
Related Subjects: