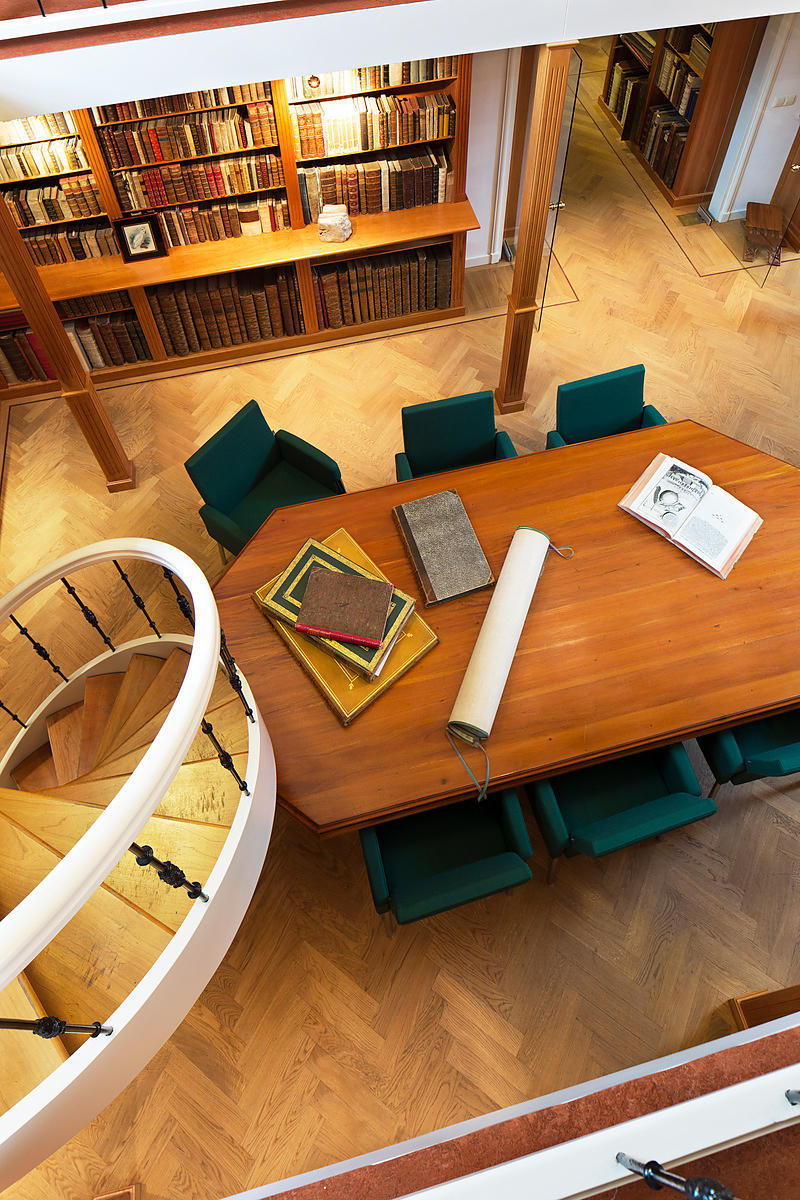 BARBET, Jean.
Livre d'architecture d'autels, et de cheminees.
"Paris", sold by Cornelis Danckerts in Amsterdam, 1641. Series of 20 numbered engravings, including the title-print, Barbet's dedication to Cardinal Richelieu, a note to the reader and 17 finely designed and engraved altars and chimney pieces.
With:

(2) MITELLI, Agostino.
[Model cartouches.]
All[e]r[!] Ill[ustrissi]mo. Sig[no]r: Fran[ces]co: Maria Zambeccari.
[Paris?], Rousel, "1636" [ca. 1641/42?]. Series of 16 numbered engravings, including the title-print (with no title) and 15 large ornamental, cartouches, many with grotesque masks.
(3) RABEL, Daniel
. Cartouches de diferentes inventions, tres utilles a plussieurs sortes de personnes.
Paris, Francois l'Anglois dit Ch(i)artres, [ca. 1645?]. 2 series of engravings, each with an engraved title-print with an elaborately decorated cartouche plus 12 numbered cartouches with scenes. Plate 1 in each series is signed by [Daniel] Rabel (ca. 1578-1637) in Paris as artist and engraver. The title-prints name the publisher Ch(i)artres. 4 works in volume. Folio (32 x 20 cm). Contemporary vellum.
Full description
€ 6,500