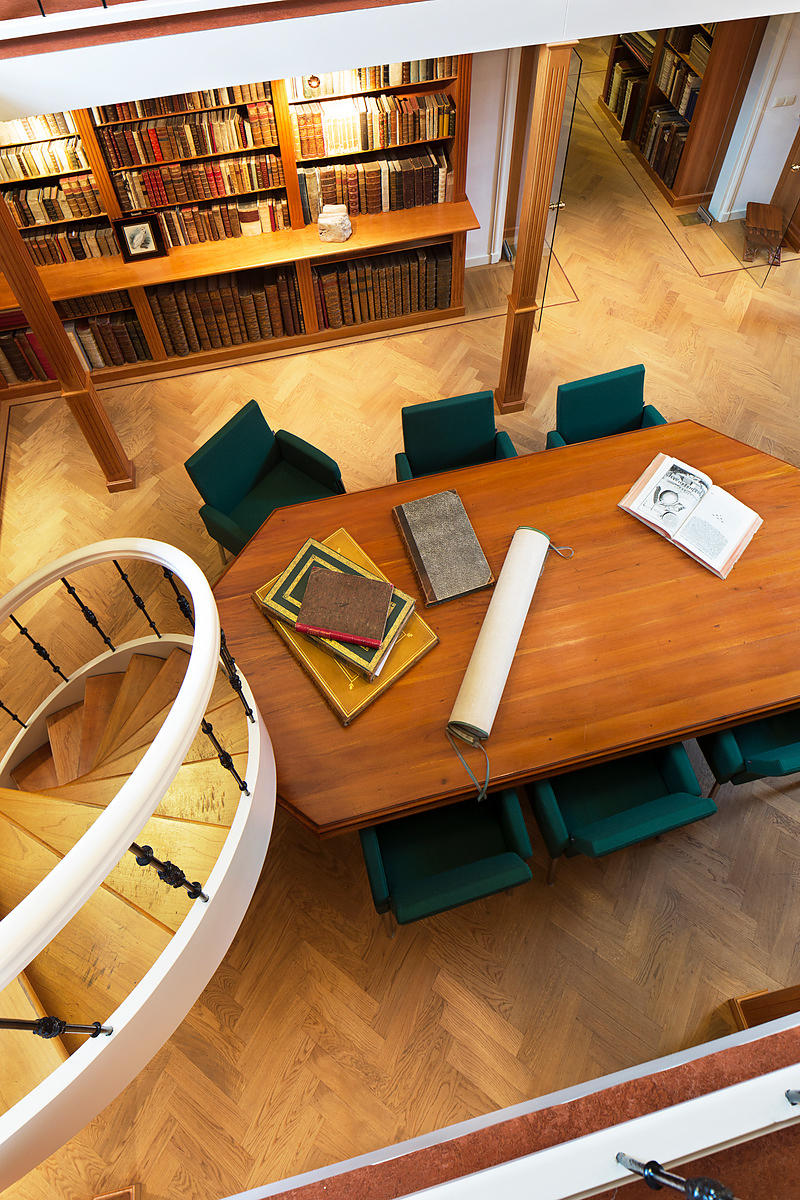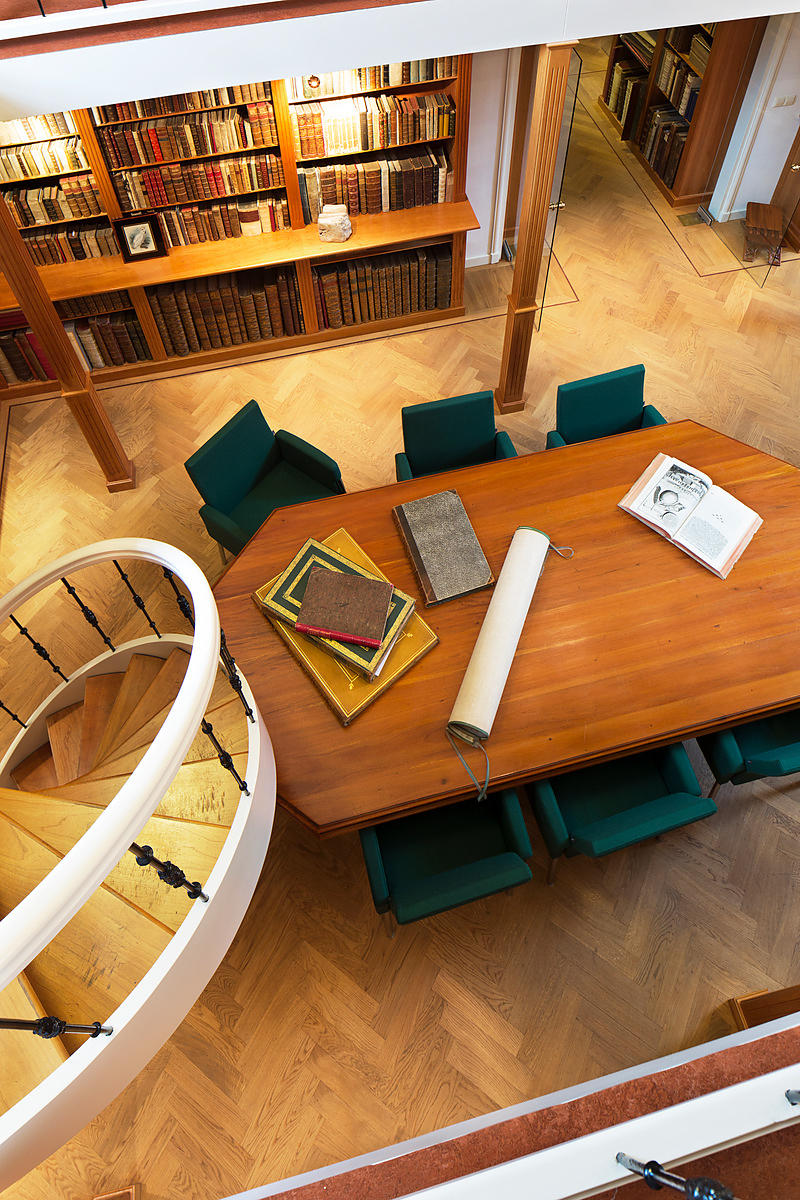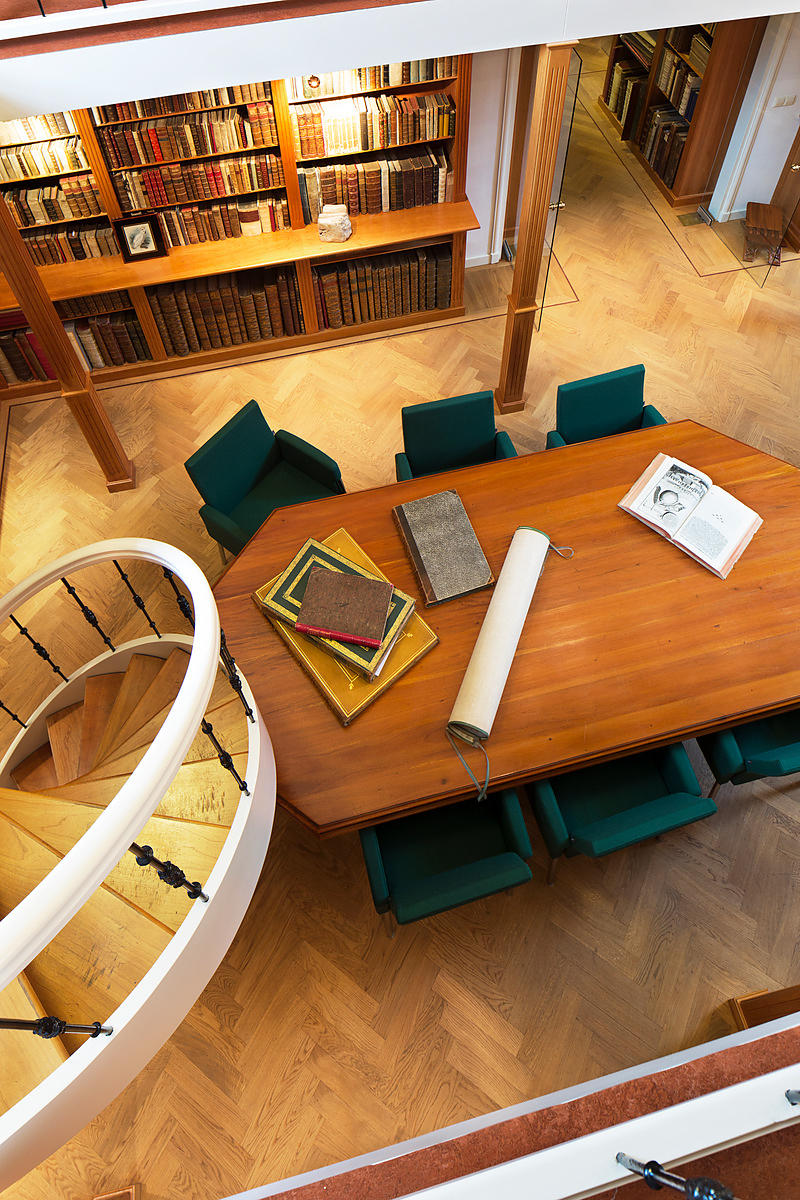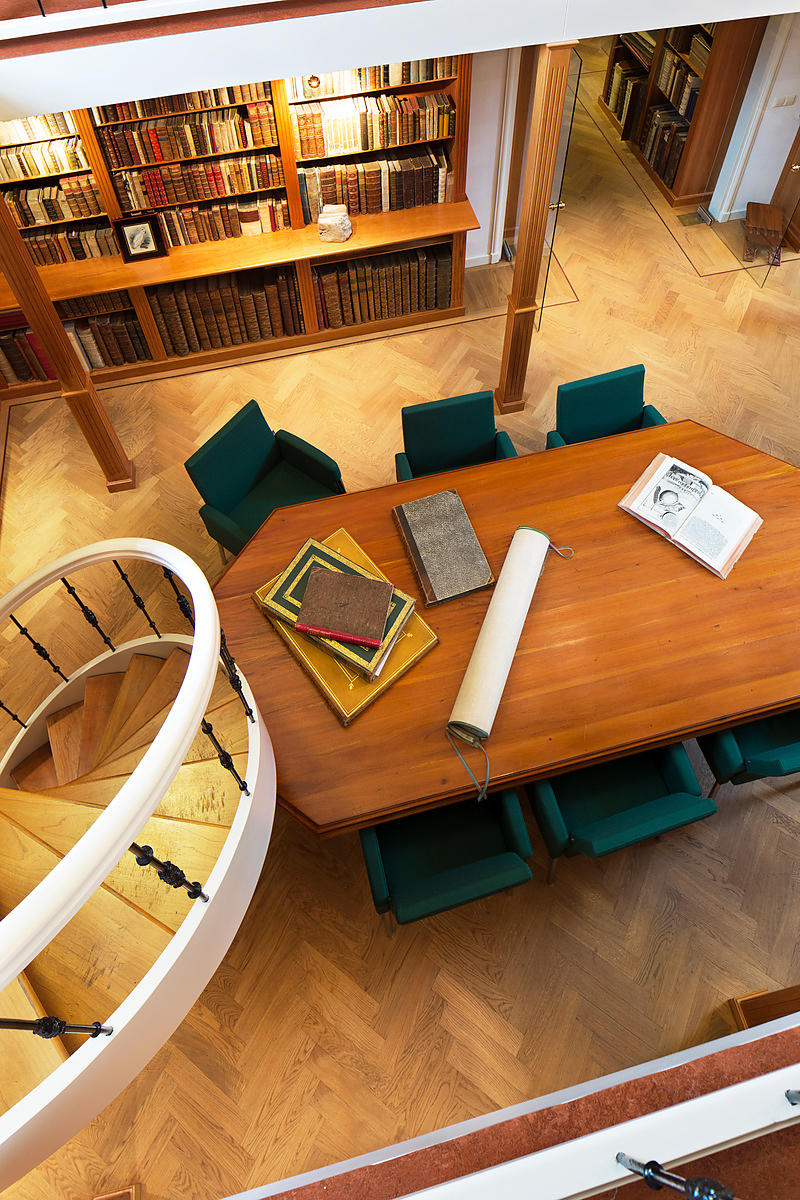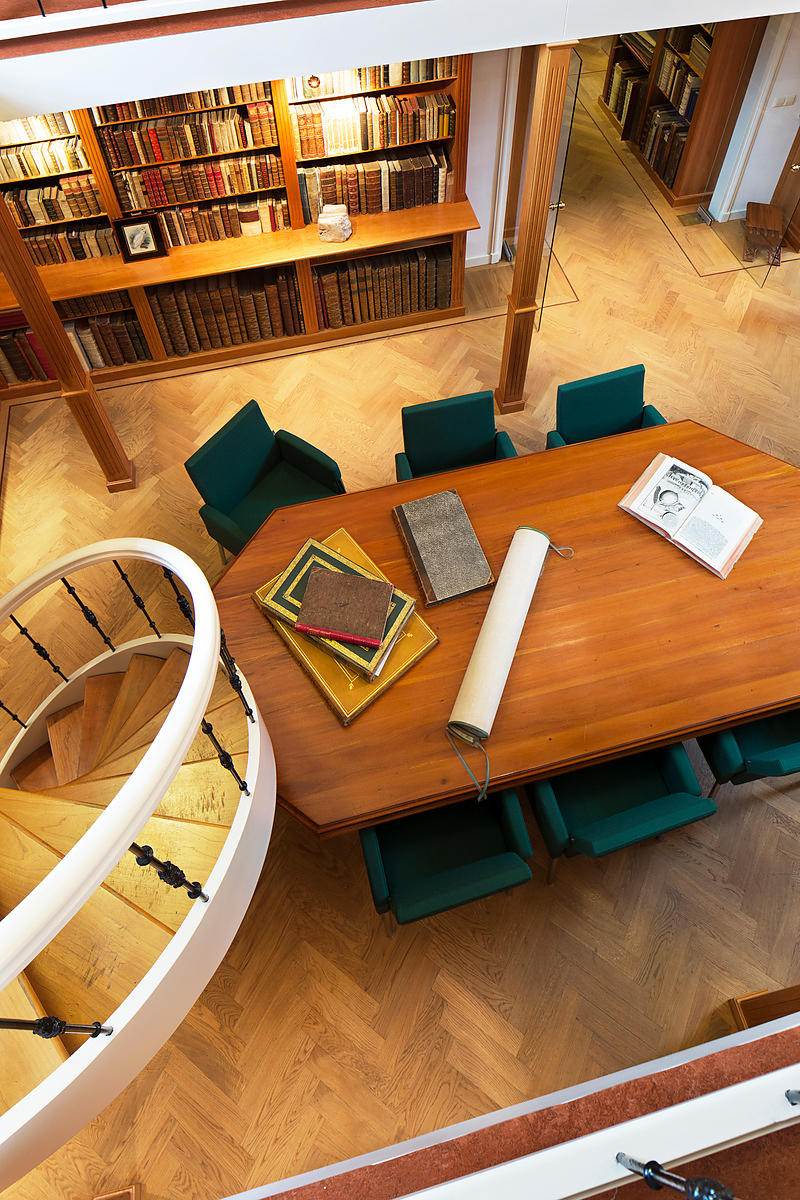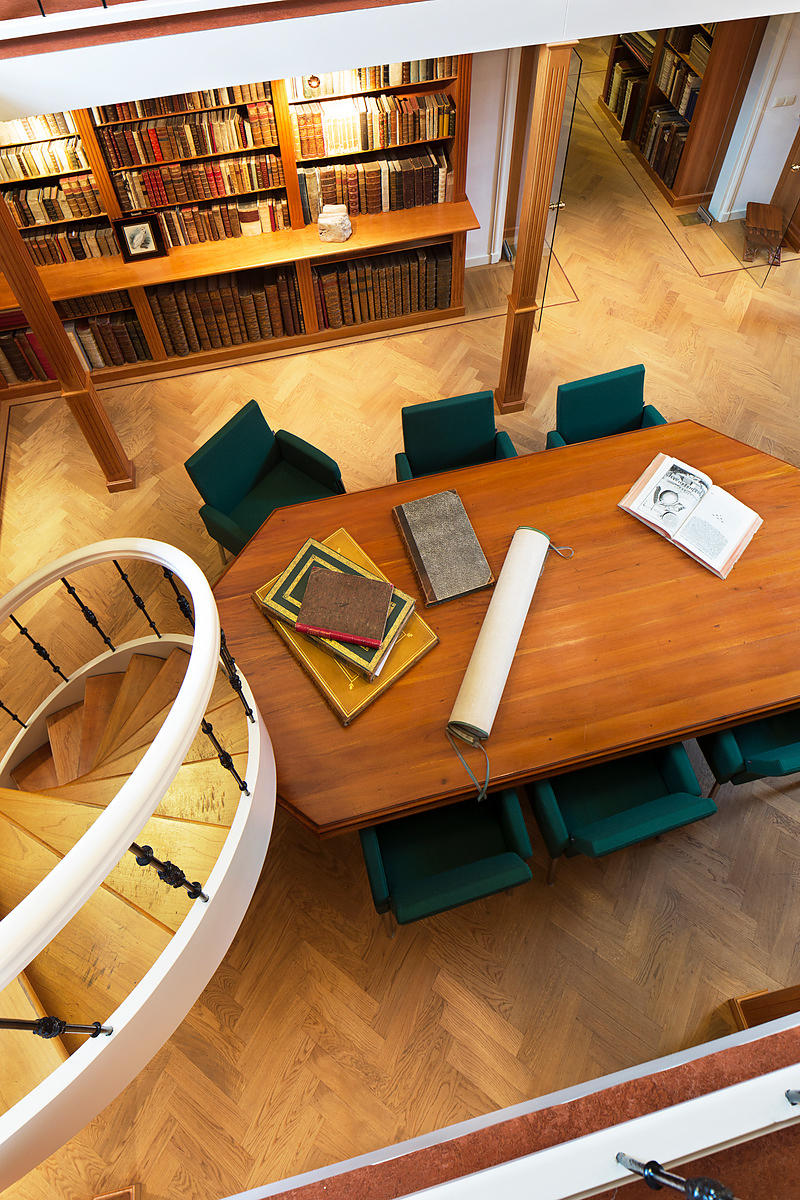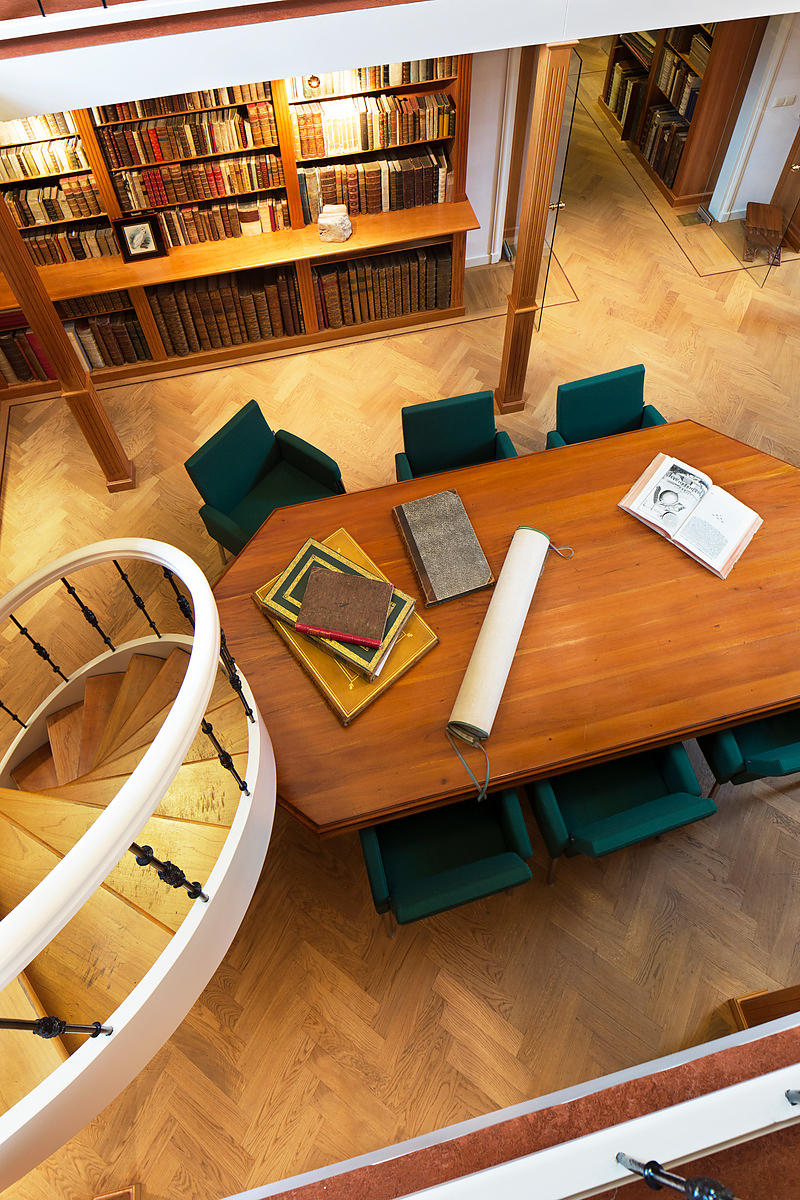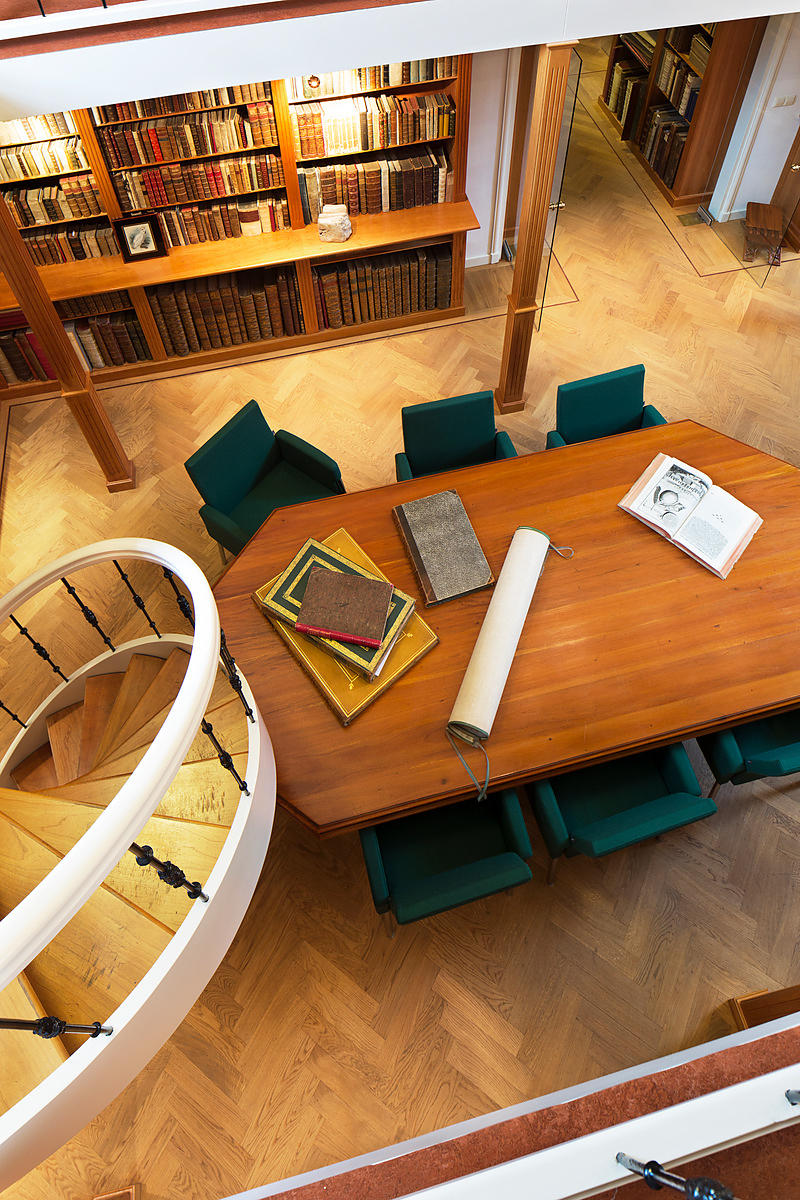 WALBEEK, Willem.
Livre d'ecrire ... a l'ecole de Monsieur Hermanus vander Laan ...
Haarlem, 30 October 1749-13 January 1750. Folio (31 x 20 cm). Manuscript calligraphic copy-book with Dutch texts (except for the French title-page and colophon), written in black ink on laid paper, with a calligraphic title-page followed by 43 pages of calligraphic examples on 23 leaves. An additional loosely inserted leaf has one additional full-page example, also by Walbeek. Contemporary decorated paper wrappers (block-printed flower pattern with a dotted background).
€ 2,500
A carefully planned and skilfully executed calligraphic copy-book, including a calligraphic title-page and colophon. Although it was made by a student, Willem Walbeek, over a period of 2½ months in one academic year, it is not merely a daily exercise book. It has the appearance of a writing master's copy-book and Walbeek probably produced and presented it to demonstrate his mastery. Most of the texts on the rectos are 2- to 4-line proverbs and aphorisms in verse, some about penmanship, other of a religious or moral nature. Most of the examples are executed in a round-hand sloped cursive script, with a few in upright cursive, roman capitals (occasionally with some minuscules), textura, fraktur and some decorative gothic hands.
With two leaves removed (possibly by Walbeek himself), the ink shows through on most leaves, there are some water stains, and the head of the loosely inserted leaf is tattered, but the calligraphic samples are otherwise in good condition. The spine of the wrapper is tattered. A manuscript copy-book produced by a talented young student.

Related Subjects: