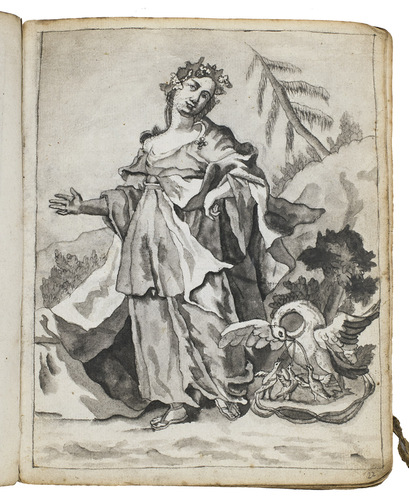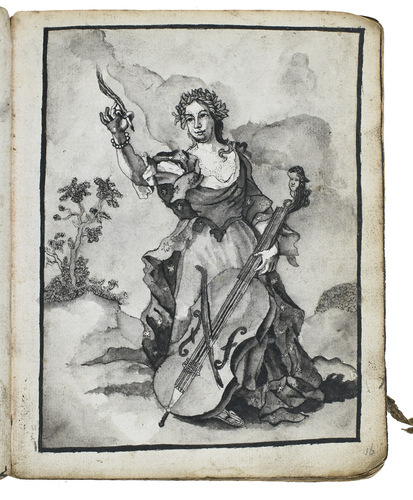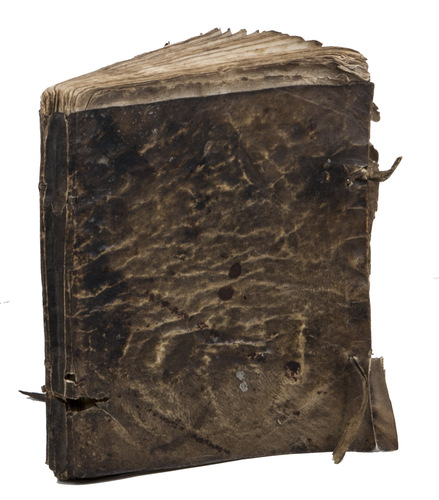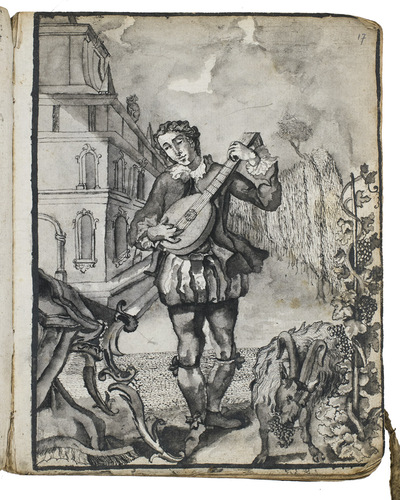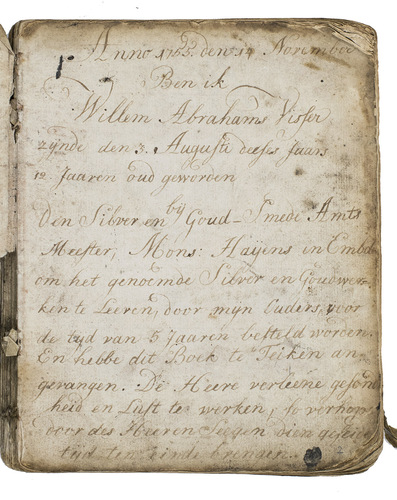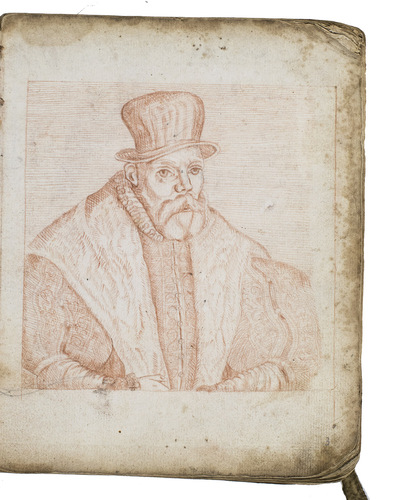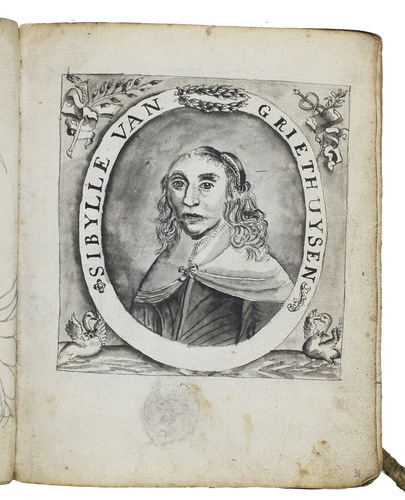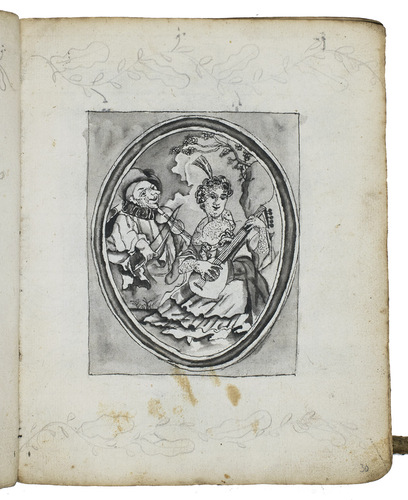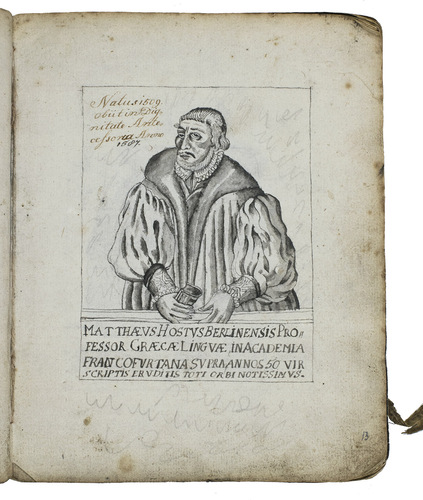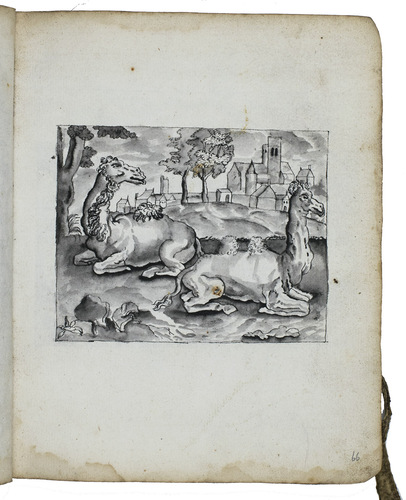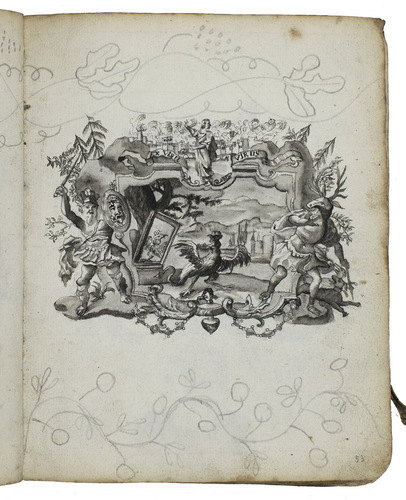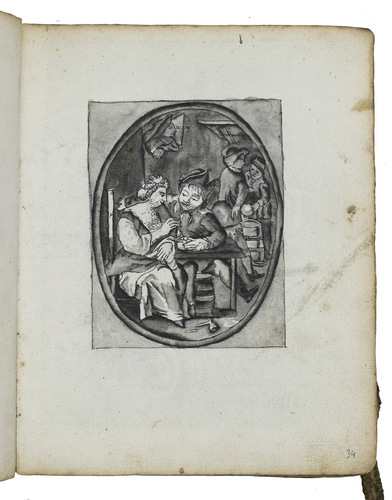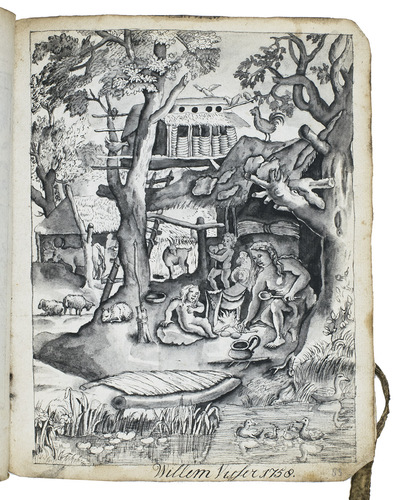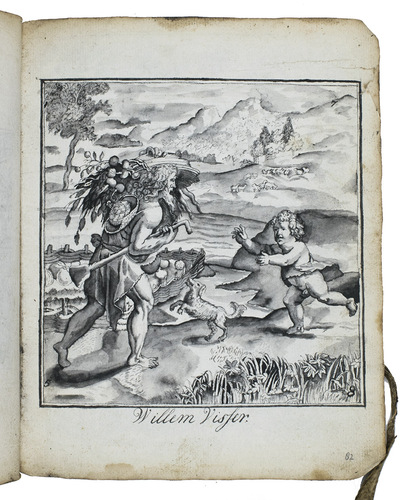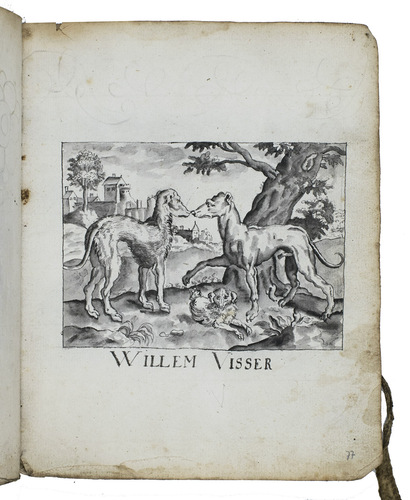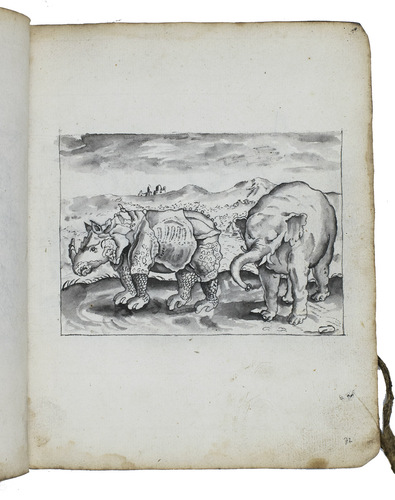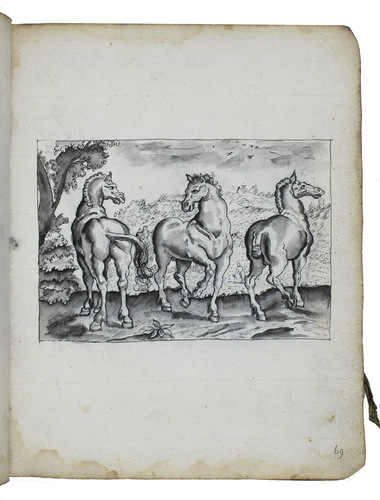 VISSER, Willem Abrahams.
[Drawing book by an apprentice silversmith].
Emden, 1755-1759. 4to. Drawings on paper, some in red chalk and others in black ink with washes, some sketches of e.g. flowers in pencil on the verso of the leaves. Contemporary vellum, leather ties. 92 ll.
€ 9,500
Very interesting, unique and charming drawing book by Willem Abrahams Visser, made in the years 1755-1759 as an apprentice of the silversmith Bernardus Hayens (Scheffler), who was active in the gold and silver trade in Emden (then part of the Kingdom of Prussia), on a North Sea inlet that separates Germany from the Netherlands. It contains 90 mostly full-page drawings in red chalk (ll. 3-12) or black ink with washes, including portraits, emblems, rural scenes and allegorical figures, some with manuscript captions. They appear to be exercises to improve his artistic skills, often by copying engravings. Exercises in pencil on the back of the leaves show floral ornamentation (and some other elements, sometimes executed later, one after 1873), sometimes crossing over to the margins of the facing page.
Binding nearly detached, wrinkled, dust-soiled and somewhat stained. The leaves are a little soiled, with some stains, first leaves slightly frayed and with some traces of use and thumbing, but overall in good condition. A fascinating drawing book by an apprentice silversmith iin the 1750's. Cf. W. Scheffler, Goldsmiede Niedersachsens. Erster Halbband (Berlin, 1965), p. 332, no. 155.
Related Subjects: