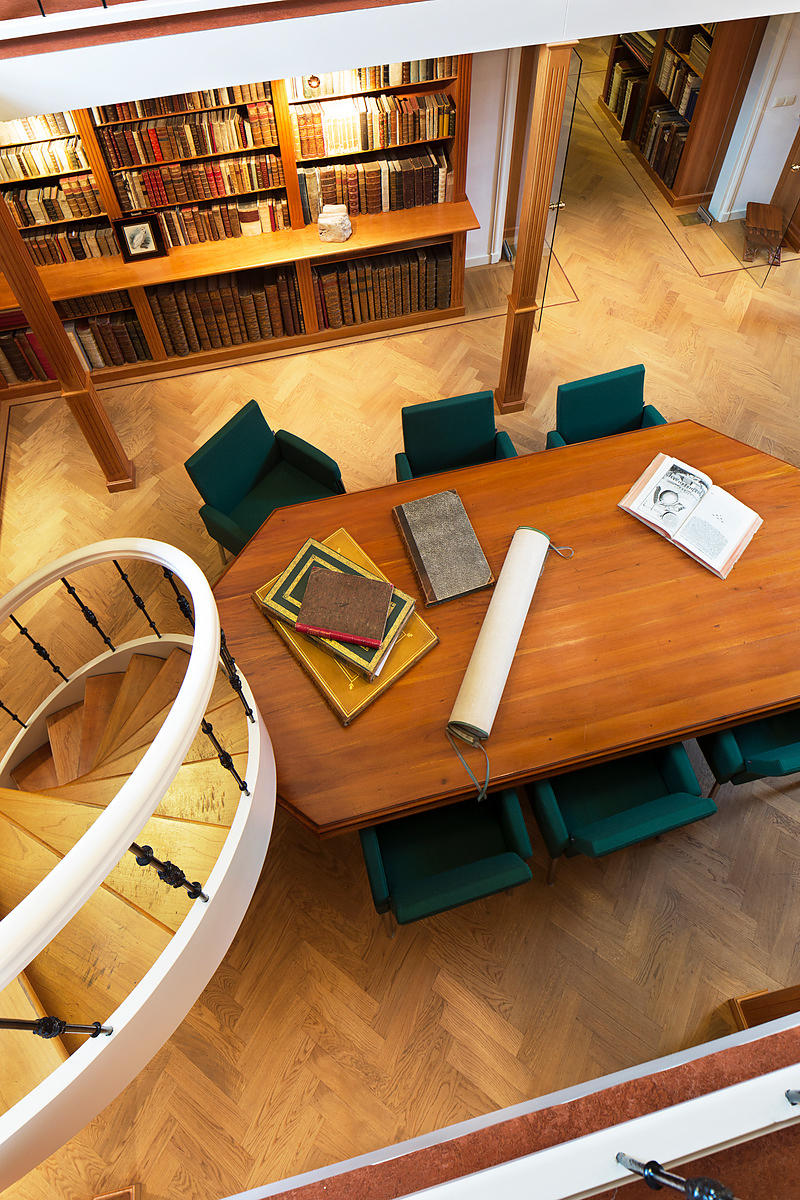 VISSCHER, Claes Jansz.
Slatius komt uijt het graff, en vaert op daer hy voer aff.
Amsterdam, Claes Jansz. Visscher, [1623]. 2 engraved illustrations (13 x 23 cm each), flanked by a letterpress description in Dutch with the title: "Waerachtich verhael, hoe Hendric Slatius naer dat hy gestolen was, weder te voorschijn gekomen is". All four sections cut out and mounted on paper (27 x 40 cm).
€ 600
Third state of a print (in this state split in two) showing in six numbered panels the rediscovery and rehanging of the heads and bodies of Hendrick Danielsz. Slatius, David Koornwinder and Cornelis Gerrits, who were executed as conspirators in in the failed attempt to assassinate Maurits of Nassau, Prince of Orange, in 1623. The body parts were stolen from the gallows after the initial executions and buried by Arminian sympathizers, but soon rediscovered by a ploughing farmer. The scenes are skilfully engraved by the publisher and engraver Claes Jansz. Visscher.
A heated theological and political conflict had raged in the Low Countries between the Arminians (from 1610 also called Remonstrants) and Gomarists for more than a decade when it came to a head with the Synod of Dort (1618/19), which decided in favour of the Gomarists. The Synod led to the 1619 execution of the Republic's greatest statesman Johan van Oldenbarnevelt, who had supported the Arminian cause. In revenge his sons Reinier and Willem conspired to assassinate the (Gomarist) Dutch stadholder Maurits of Nassau, Prince of Orange. Other prominent members of Dutch society who had political, religious or personal grudges against the Prince lent their support. The plot was betrayed in February 1623, and the conspirators arrested and executed from March to May.
The two images and two columns of letterpress text are cut out and mounted on paper, the head of the right column of text is cut short, shaving most of the first line of text and a restoration in the same column affects the end of the first 5 lines, but with the print in very good condition and in crisp impression.
Atlas van Stolk 1579; Hollstein XXXVIII, p. 32, no. 48 state III (3 copies of this state, incl. 2 without the letterpress text); Knuttel 3458; Muller, Historieplaten 1499b.
Related Subjects: