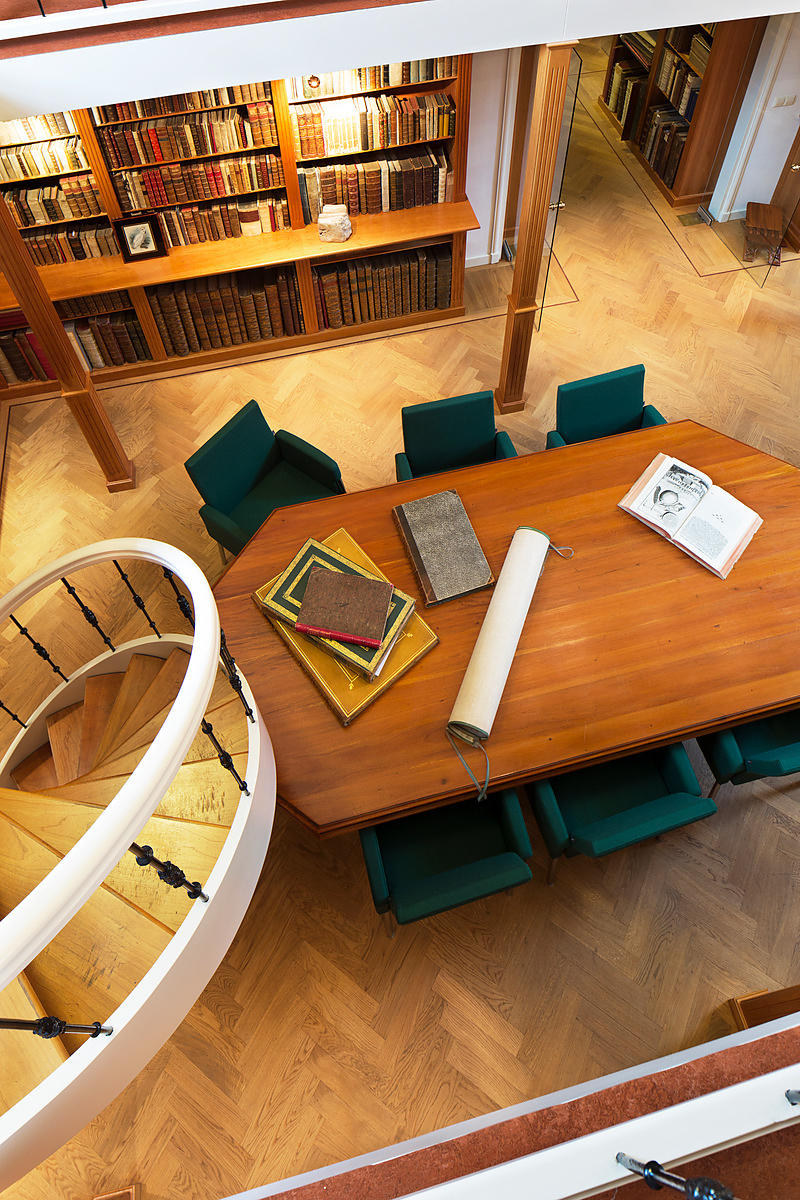 VISSCHER, Claes Jansz.
Cort verhael ende afbeeldinghe der justitie, geschiet den 5. mey 1623. in 'sGravenhaghe.
Amsterdam, Claes Jansz. Visscher, 1623. Engraved illustration (26.5 x 14.5 cm), giving four circular portraits and 10 separate scenes, flanked by a letterpress description in Dutch.
€ 750
First state of a rare print showing the portraits and execution and burial scenes of Hendrick Danielsz. Slatius, Willem Perty, Jan Blansaert and Abraham Blansaert. They were executed as conspirators in the failed attempt to assassinate Maurits of Nassau, Prince of Orange, in 1623. The illustration is engraved by the publisher and engraver Claes Jansz. Visscher.
A heated theological and political conflict had raged in the Low Countries between the Arminians (from 1610 also called Remonstrants) and Gomarists for more than a decade when it came to a head with the Synod of Dort (1618/19), which decided in favour of the Gomarists. The Synod led to the 1619 execution of the Republic's greatest statesman Johan van Oldenbarnevelt, who had supported the Arminian cause. In revenge his sons Reinier and Willem conspired to assassinate the (Gomarist) Dutch stadholder Maurits of Nassau, Prince of Orange. Other prominent members of Dutch society who had political, religious or personal grudges against the Prince lent their support. The plot was betrayed in February 1623, and the conspirators arrested and executed from March to May.
Strengthened ant the back, with some unobtrusive old folds and restored minor tears, obfuscating a few letters and slightly affecting the print, but otherwise good.
Atlas van Stolk 1578; Hollstein XXXVIII, p. 32, no. 47 state I (5 copies of this state); Muller, Historieplaten 1498a; not in Knuttel.
Related Subjects: