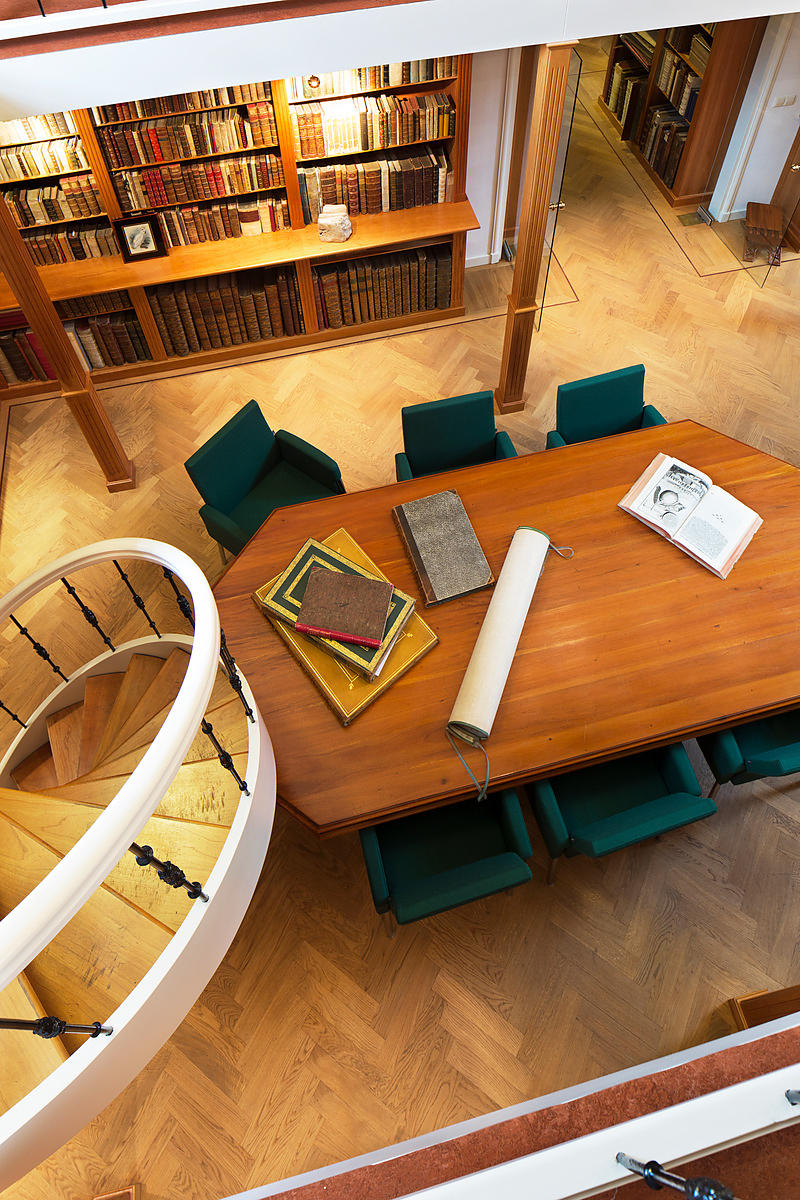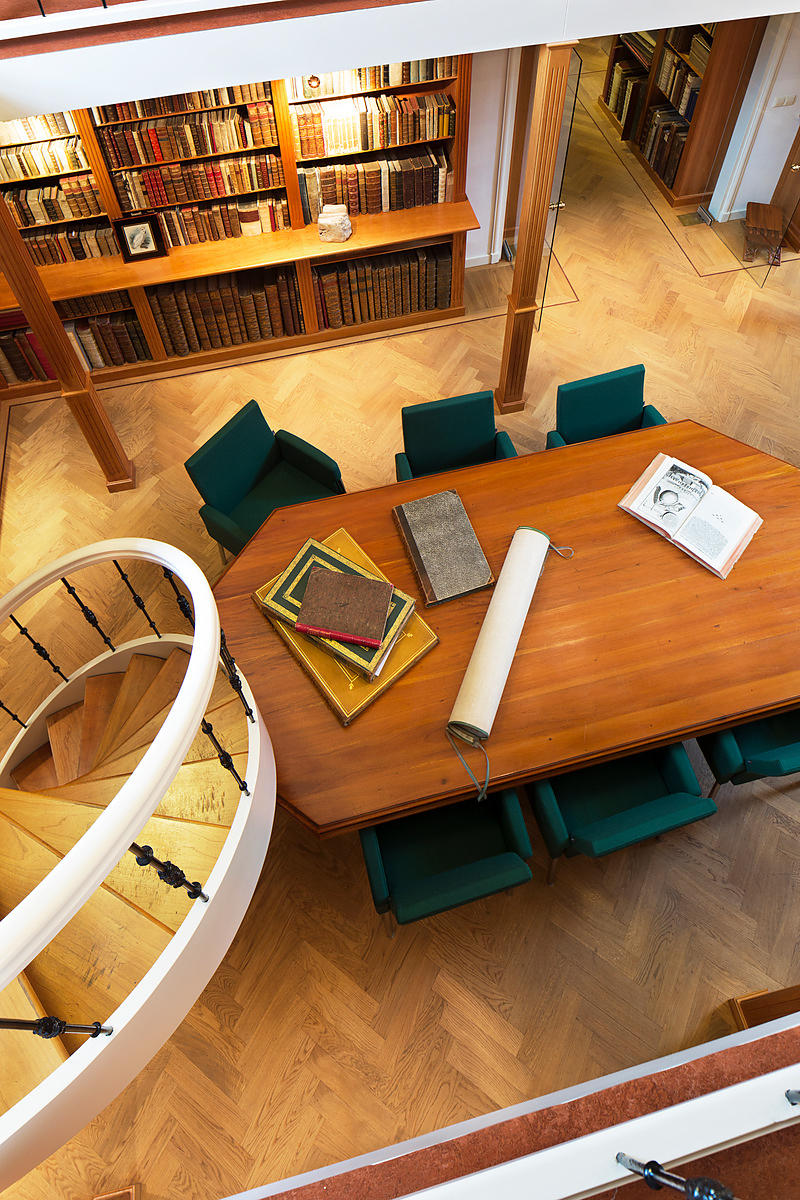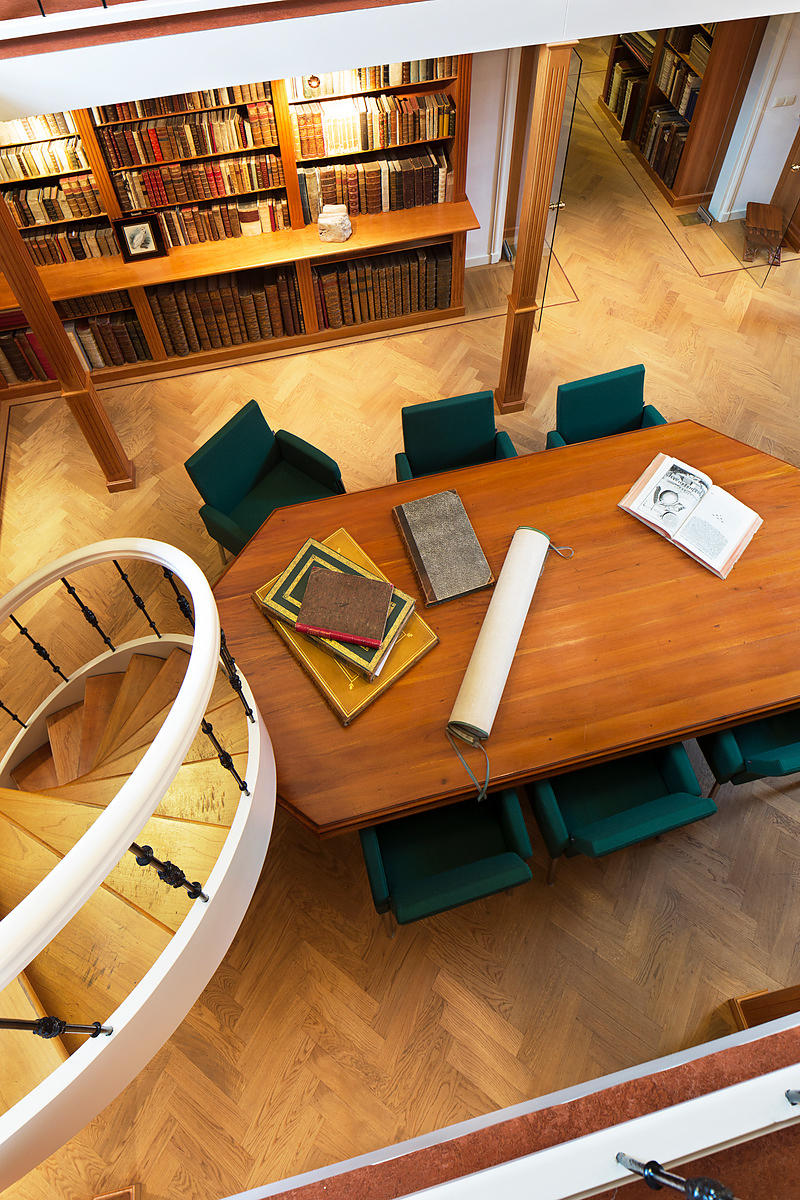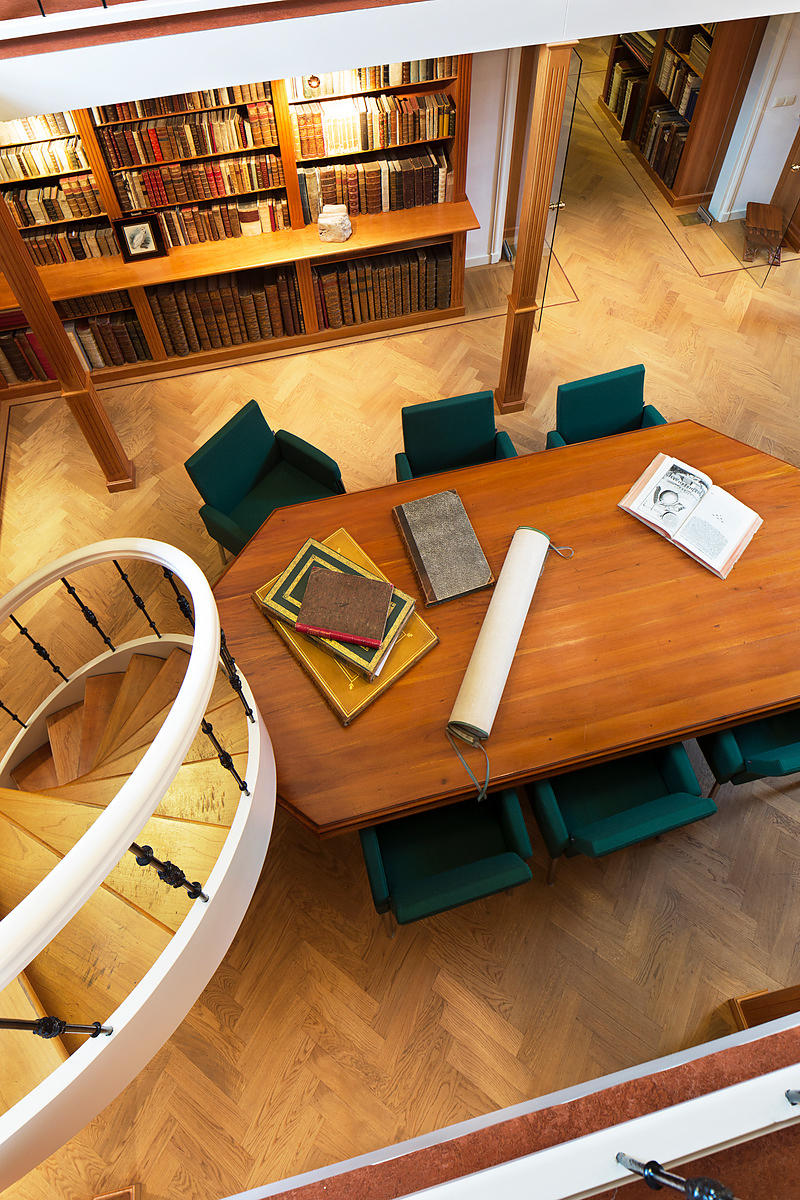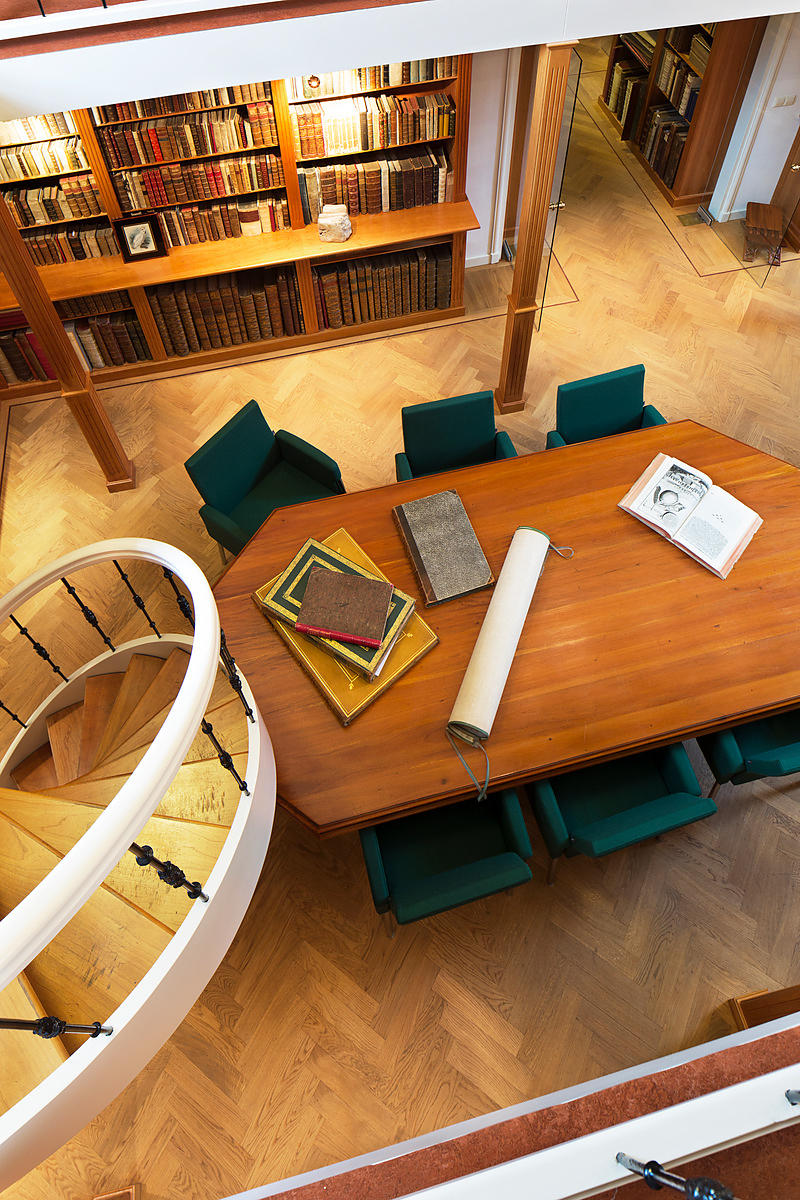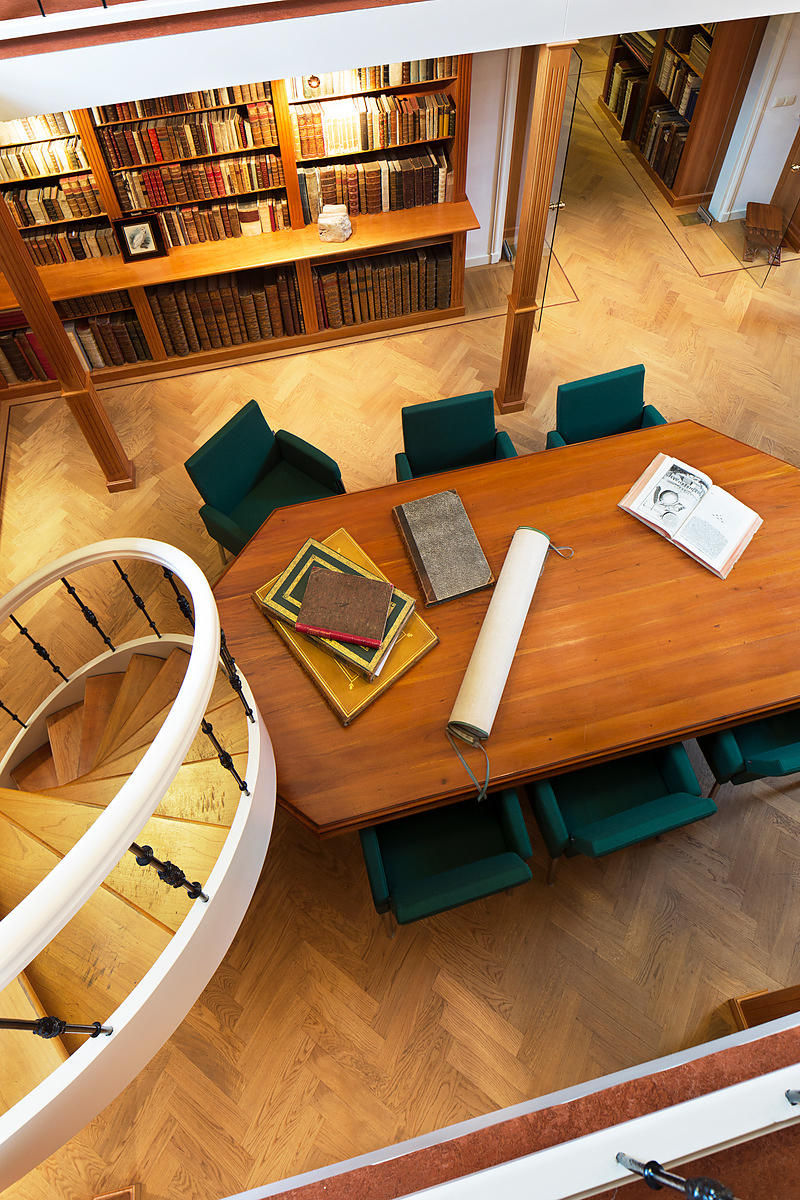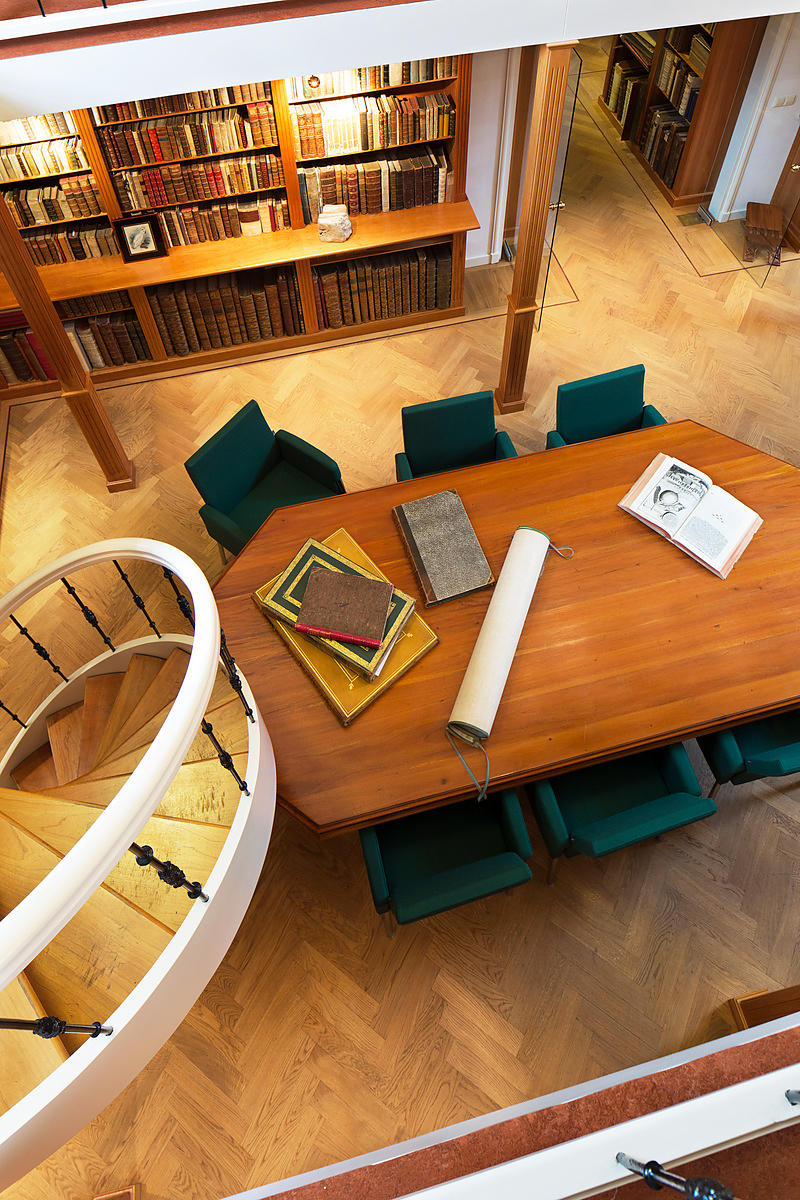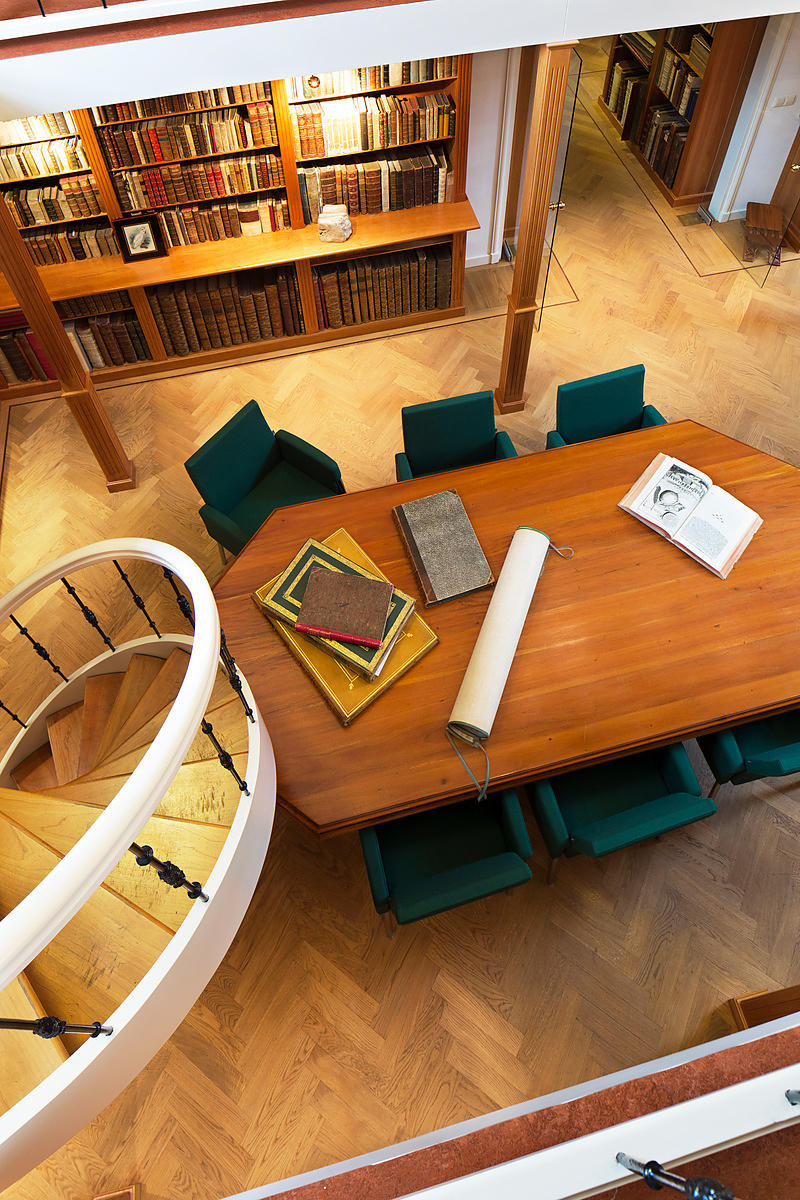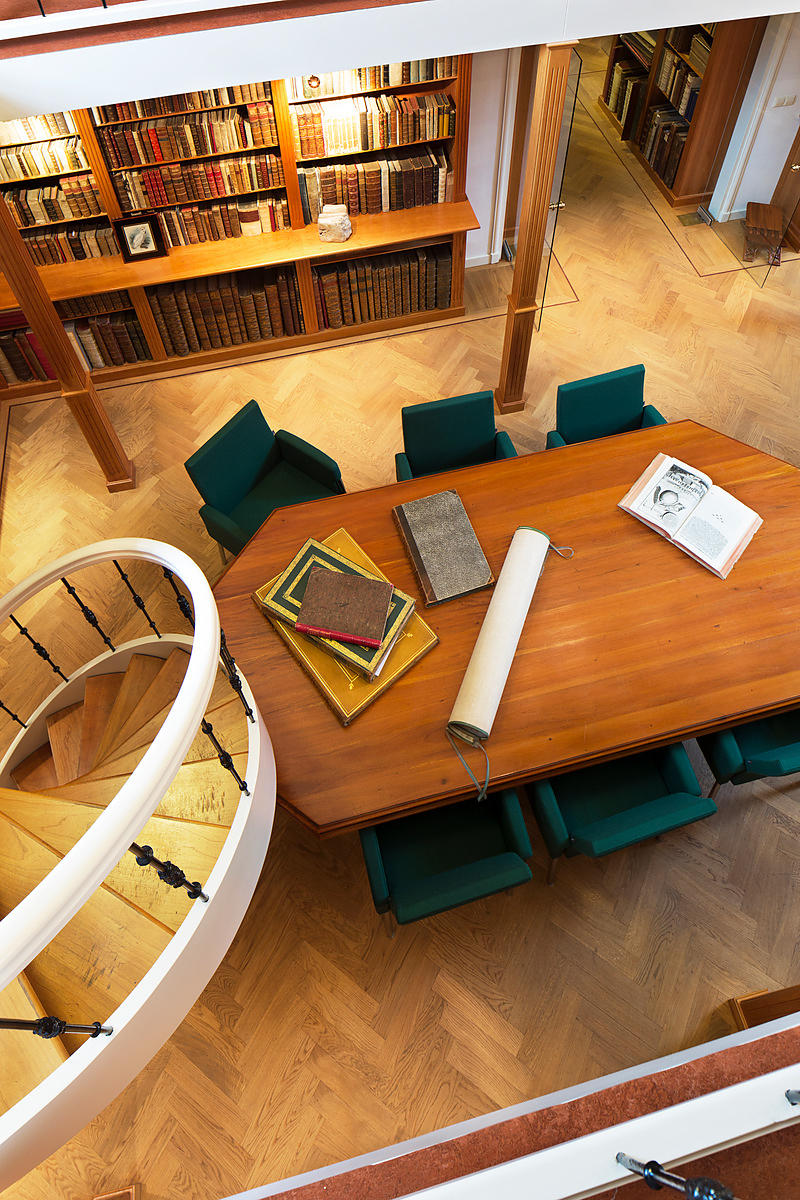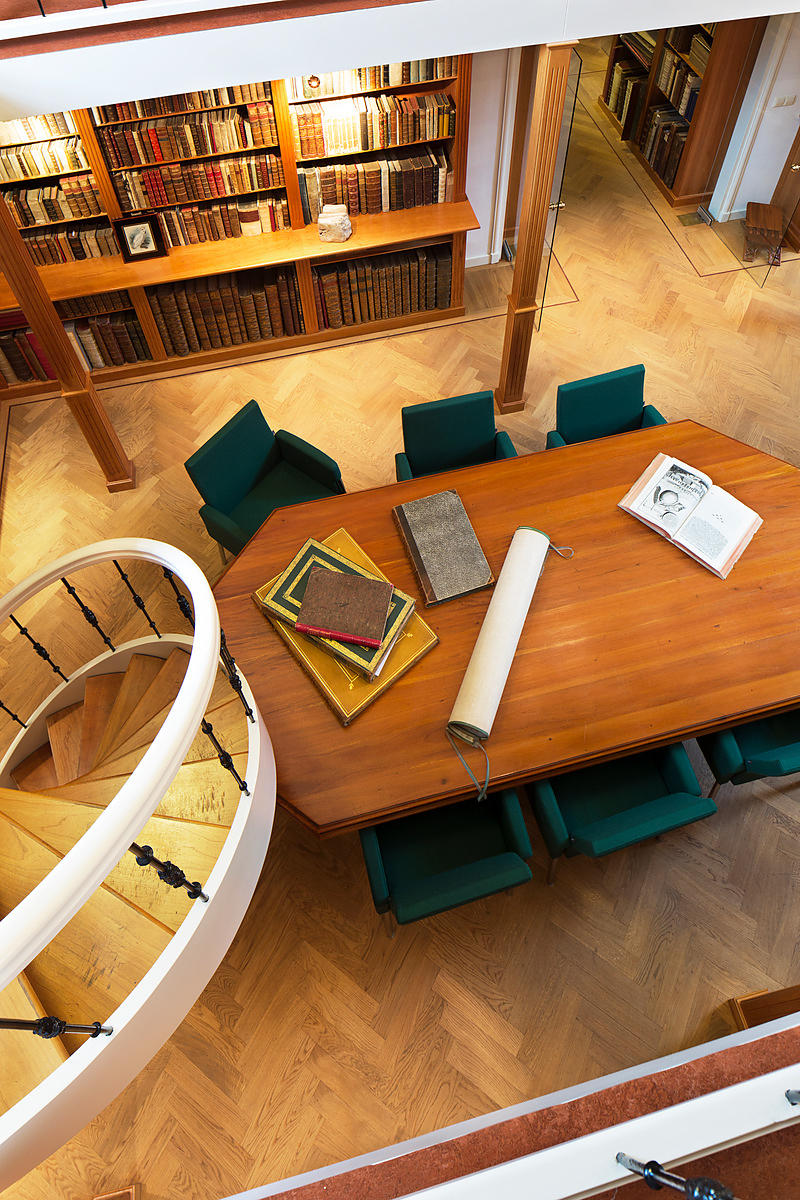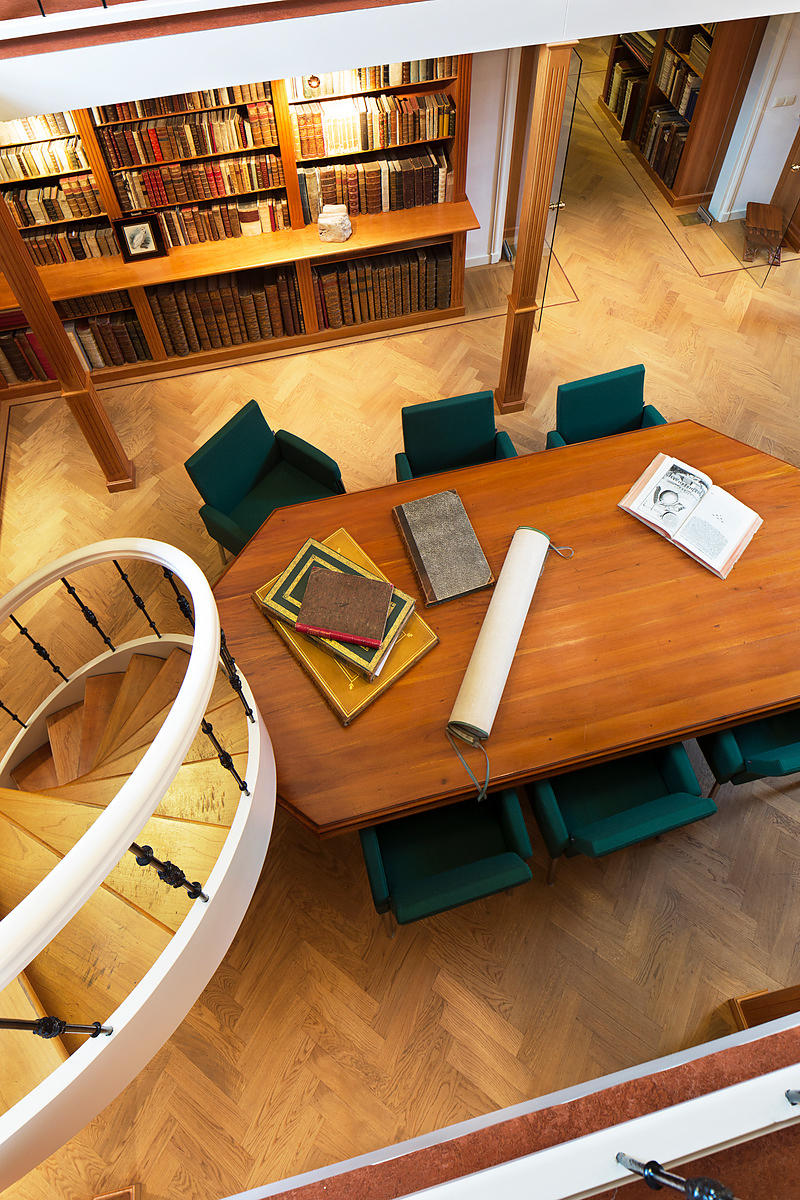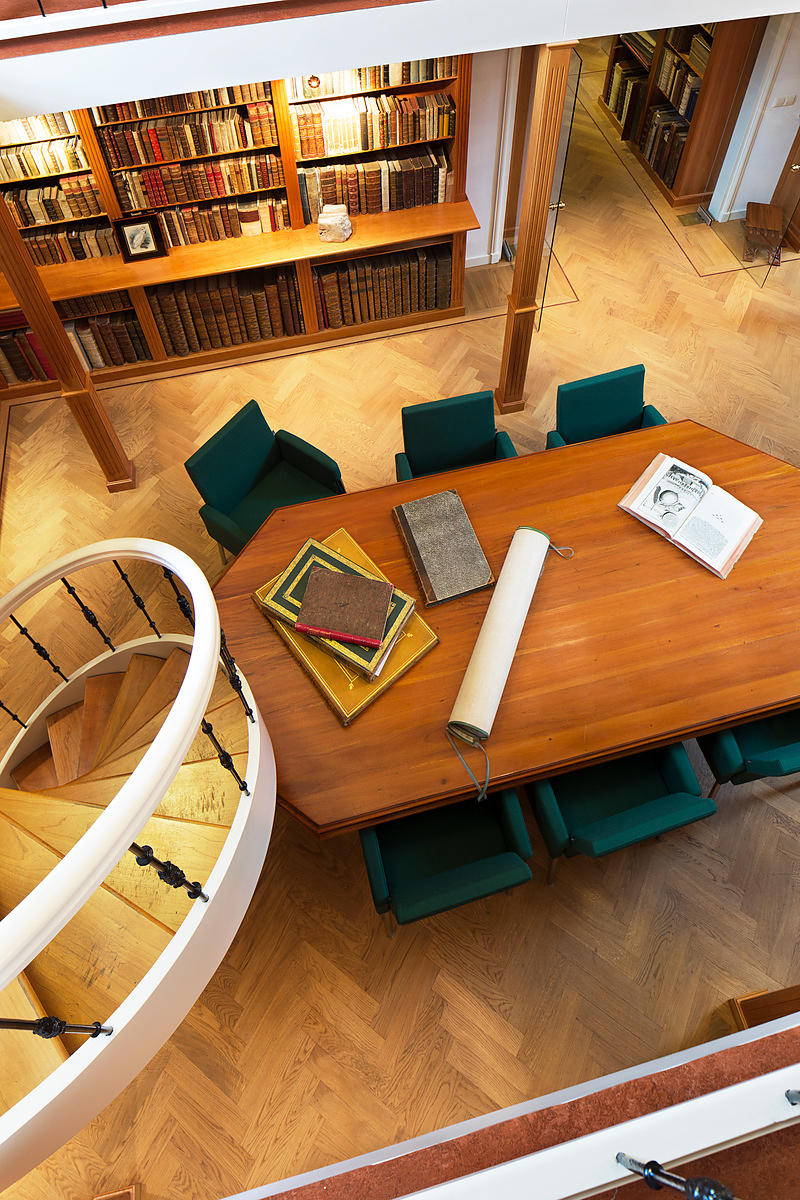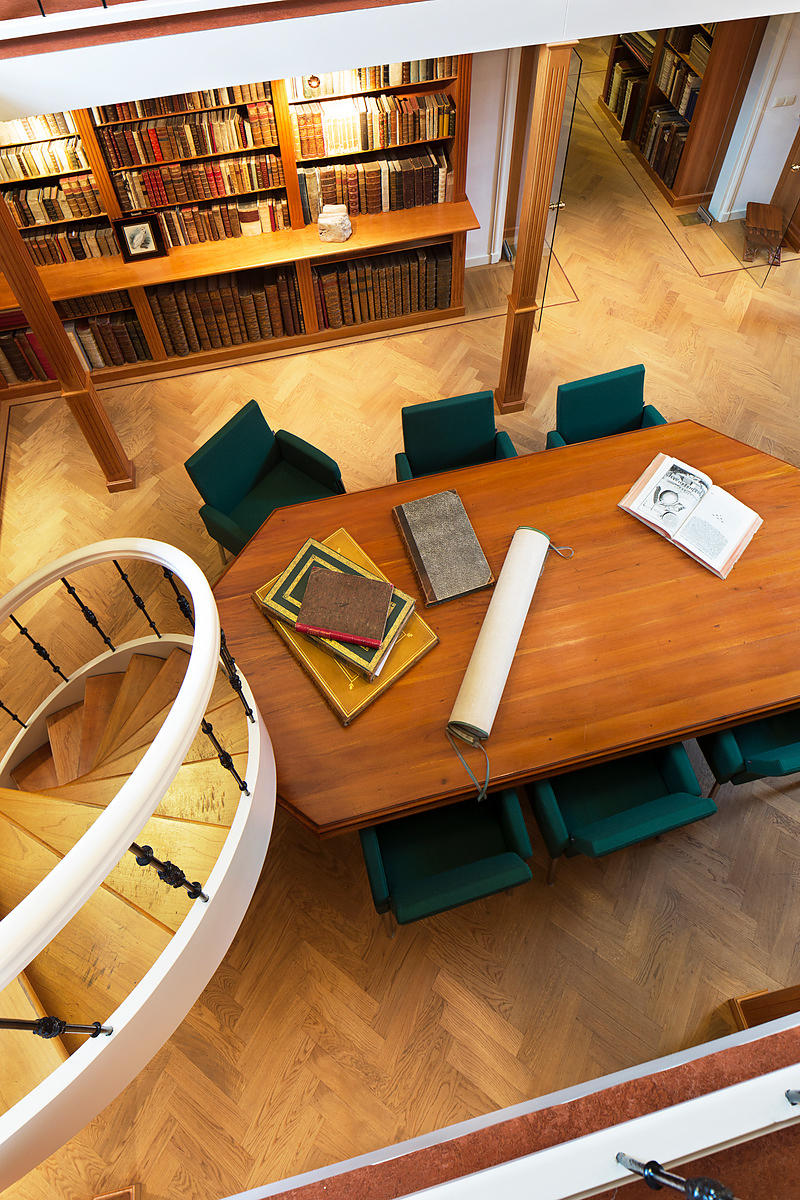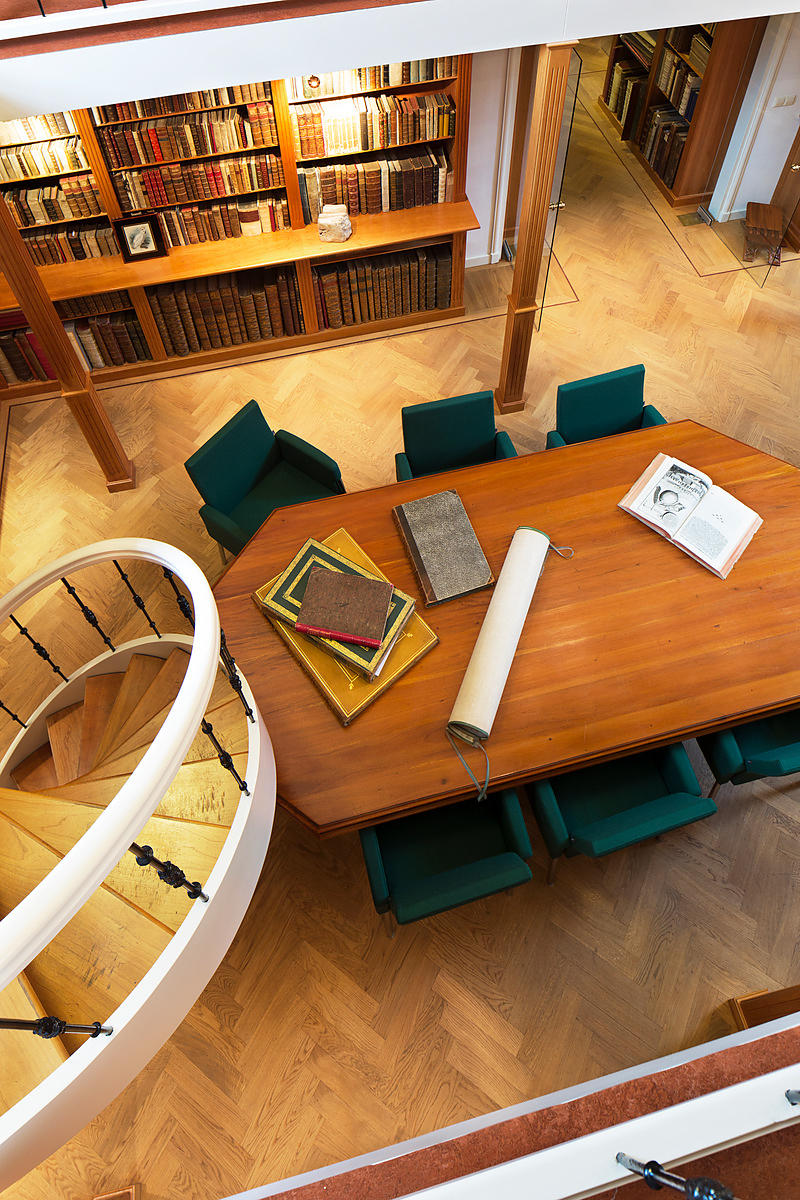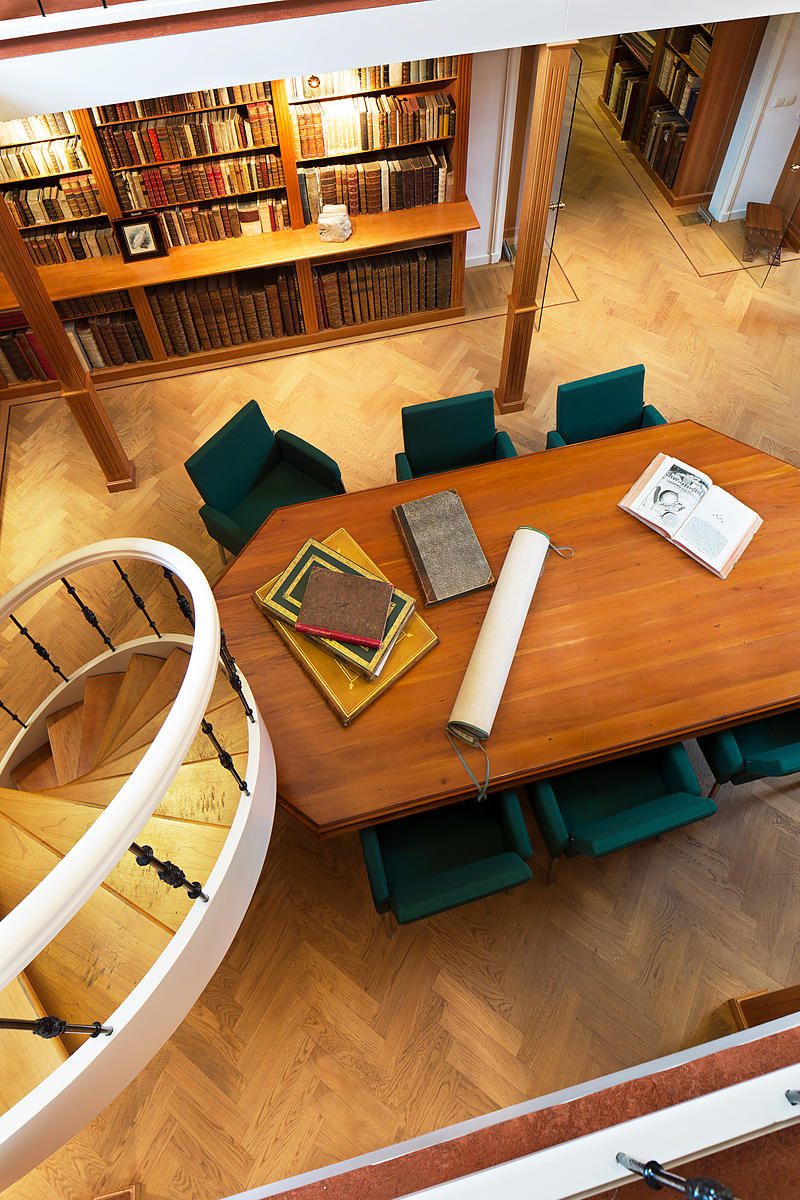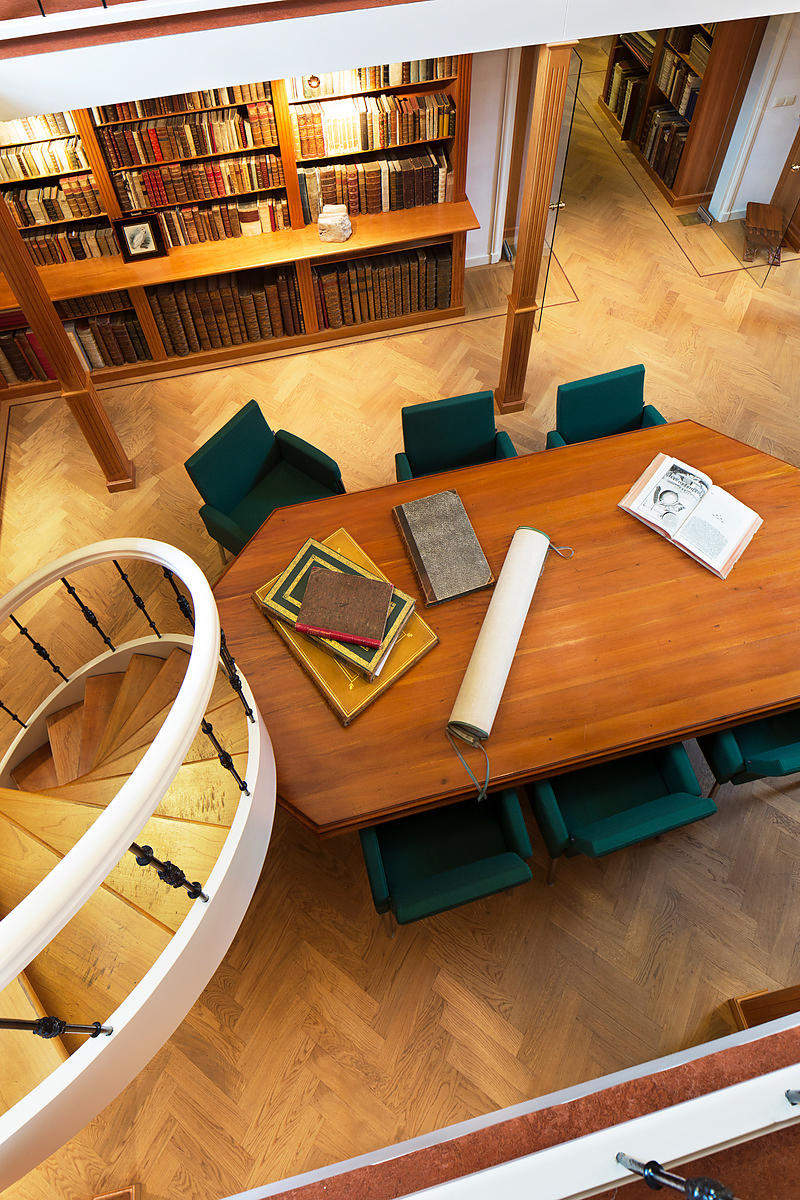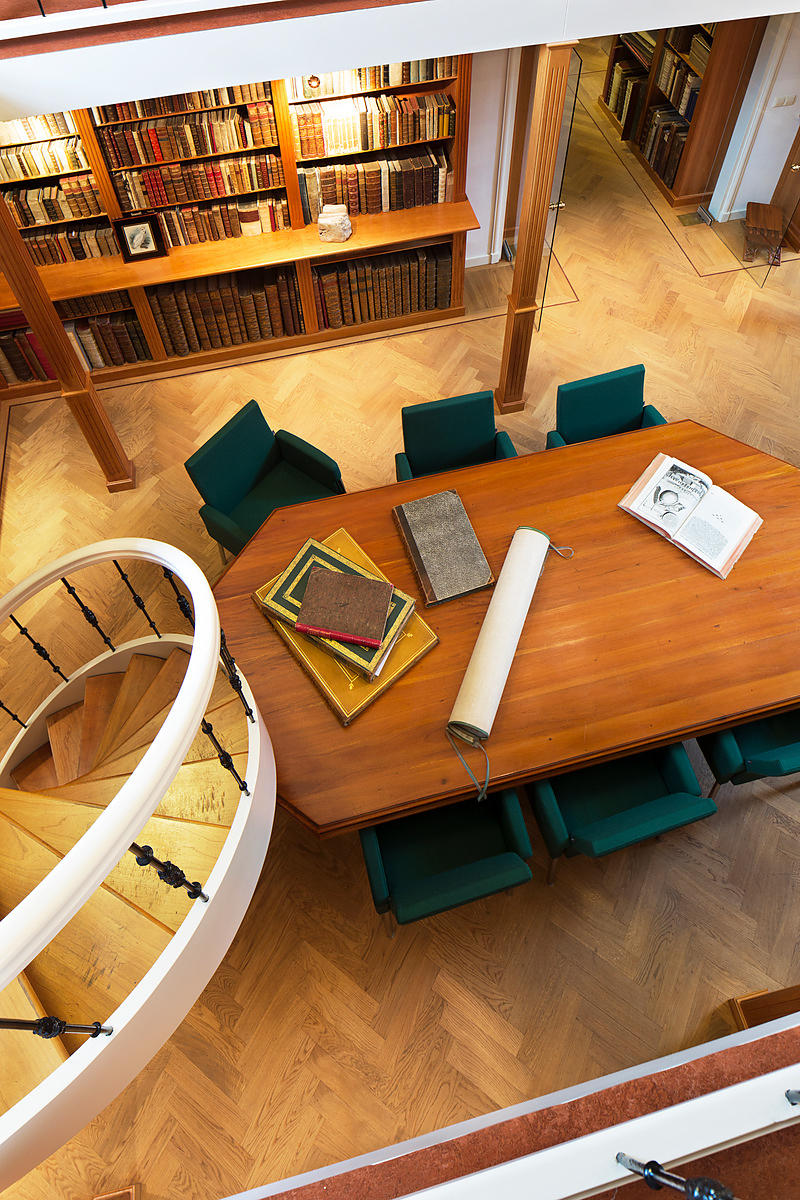 VALENTIJN, François.
Oud en nieuw Oost-Indiën, vervattende een naaukeurige en uitvoerige verhandelinge van Nederlands mogentheyt in die gewesten, ... Te zamen dus behelzende niet alleen een zeer nette beschhryving van alles, wat Nederlands Oost-Indiën betreft, maar ook 't voornaamste dat eenigzins tot eenige andere Europeërs, in die gewesten, betrekking heeft.
Dordrecht, Johannes van Braam; Amsterdam, Gerard onder den Linden, 1724-1726. 5 volumes. Folio. With engraved frontispiece, engraved dedication to Egidius van den Bempden, engraved author's portrait, 265 engraved plates (many folding), 8 letterpress folding tables, and 80 engravings in text. Contemporary calf, gold-tooled spine with a floral/ornithological tool in 5 of 7 compartments, gold-tooled board edges. Bound by the so-called Pentateuch Bindery, located in Amsterdam.
€ 39,500
Richly illustrated first edition (the only early and only unabridged edition) of Valentijn's monumental study of the East Indies and especially Ambon, where he lived for more than 15 years. Besides being the most comprehensive and authoritative source about the Dutch colonial empire in the East for centuries, its literary qualities were praised even by modern critics. The work is also of particular interest for Australia as it "for the first time gave a complete and accurate account with maps and drawings of Tasman's first voyage", including information based on manuscripts now lost. Valentijn is "remarkably complete; the book is therefore a goldmine overflowing with information; he brought together everything accessible in his day ... [and] includes much information that one can find nowhere else; for that reason it remains indispensable" (NNBW). Valentijn (1666-1727) went to the East Indies as a minister of the church in 1685 and settled in Ambon.
With 18th-century(?) owner's inscription in each volume, partly erased or covered. With an engraved portrait loosely inserted, and lacking an errata leaf in volume 3. Some occasional browning, occasional small spots and stains, and with a tear in a some of the folding plates. Bindings rubbed along the extremities, a few slightly damaged at the foot or head of the spine. Overall in good condition.
Howgego D-88; Landwehr & V.d. Krogt, VOC 467; Schilder, Australia unveiled, p. 152; for Valentijn: NNBW V, cols. 989-990.
Related Subjects: